After the success of the inaugural Tencent Cloud Web3 Build Day, the second iteration was held on May 11, 2023, at the Fullerton Hotel, where speakers and panelists shared exciting opportunities in the Web3 space that developers can anticipate.
Professor David Lee Kuo Chuen of the Singapore University of Social Sciences (SUSS) commenced the event with a keynote speech on the current state perception and developments of the Web3 landscape.
"We are seeing a lot more entrepreneurs entering the industry. There has been a capital influx into the ARK Innovation ETF and Grayscale Ethereum Trust, indicative of an influx of capital from traditional finance channels as the Web3 market recovers," shared Professor Lee. "However, education around Web3 still has a long way to go. Organizations like the Global Fintech Institute are working to promote accurate and accessible Web3 education, enabling individuals to experience and utilize the benefits of Web3 effectively, and this should encourage further adoption of the revolutionary technology."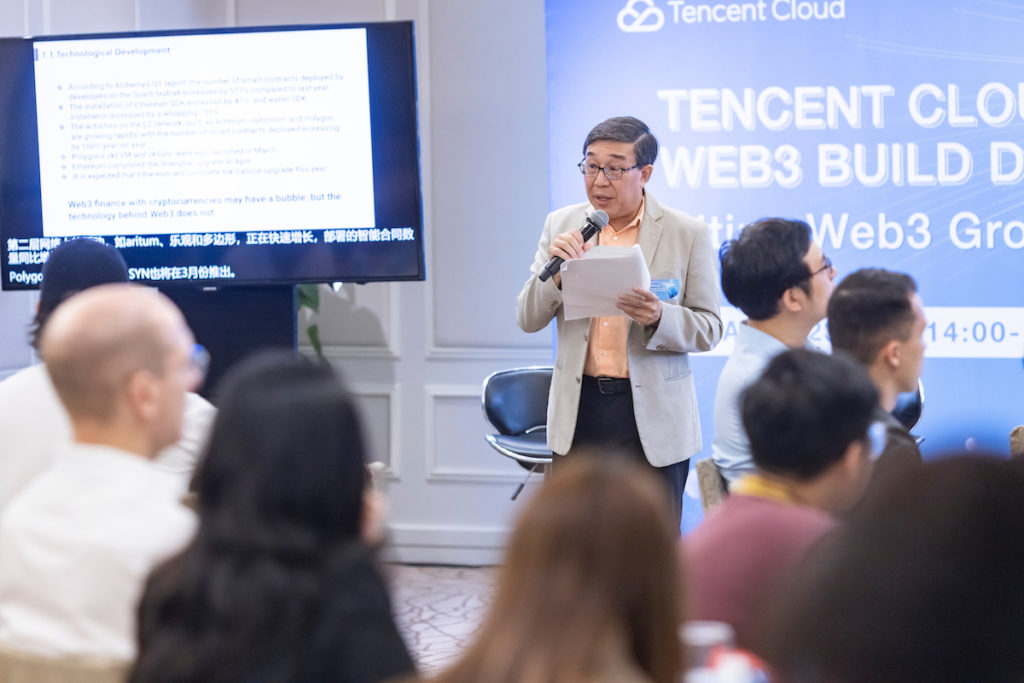 This point of greater education was emphasized in both panels hosted during the event. The lineup of panelists included David Shin, Head of Business Development of Immutable X, Junde Yu, Vice President of Cobo, and other distinguished speakers.
"If you want to grow Web3, you need to let your users grow with you, and that can only happen when they feel safe and protected. While decentralization and owning your own keys have their merits, you can't leave users to figure it out on their own," shared Wui Ngiap Foo, Group Advisor of Eleos Labs, during the panel titled Trust and Confidence Within the Web3 Space. "Additionally, usability and security should not be viewed as opposing trade-offs. Our industry must strive to find innovative approaches to strike a balance between these two factors."
"We recognize that the lack of knowledge is a significant barrier to Web3," added Jess Lu, CMO of Hooked Protocol during the discussion on "Expectations and Opportunities for Web3 Developers". "There's a lack of systematic guidance in the space, so it's impossible to fully embrace and utilize Web3 without understanding it comprehensively."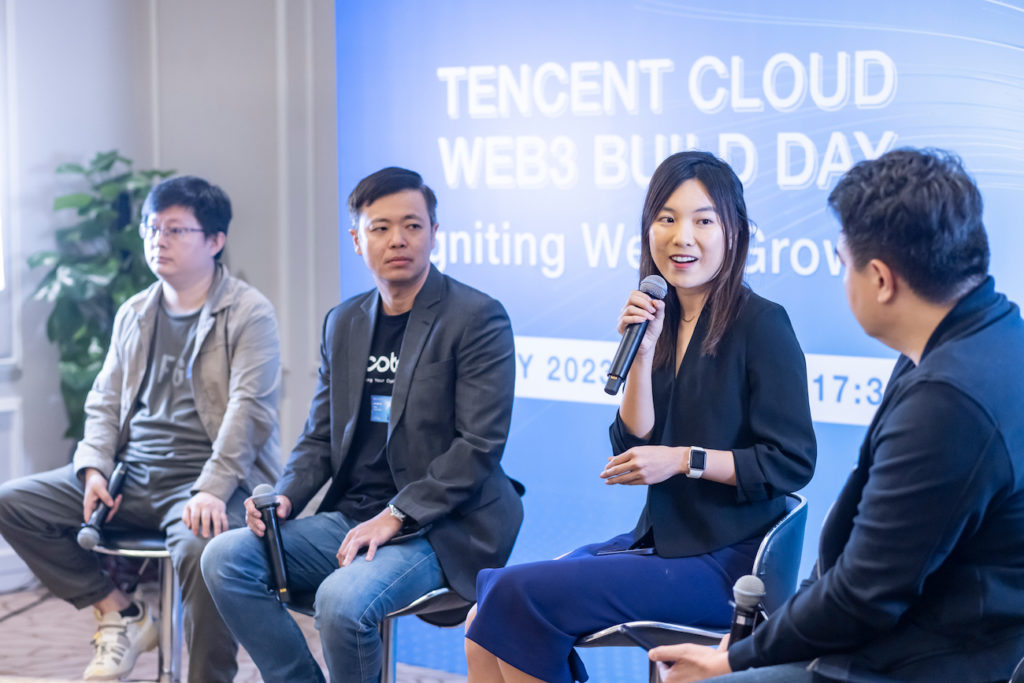 Other topics discussed include the challenge of integrating Application Programming Interfaces (APIs) in Web3 compared to Web2 and the importance of adapting community-building initiatives based on the intended target audience.
"Each blockchain network uses different programming languages and provides its own APIs, making the tech stack highly complex," shared Tony Ren, CTO of Kaya Labs. "As a result, more specialized APIs are required to facilitate communication across individual blockchains."
Moreover, Ying Fengwei, Chief Solutions Architect of Tencent Cloud, shared how the organization supports the Web3 community through five product pillars: customer growth, entertainment and content generation, software development, security capabilities, and global cloud infrastructure.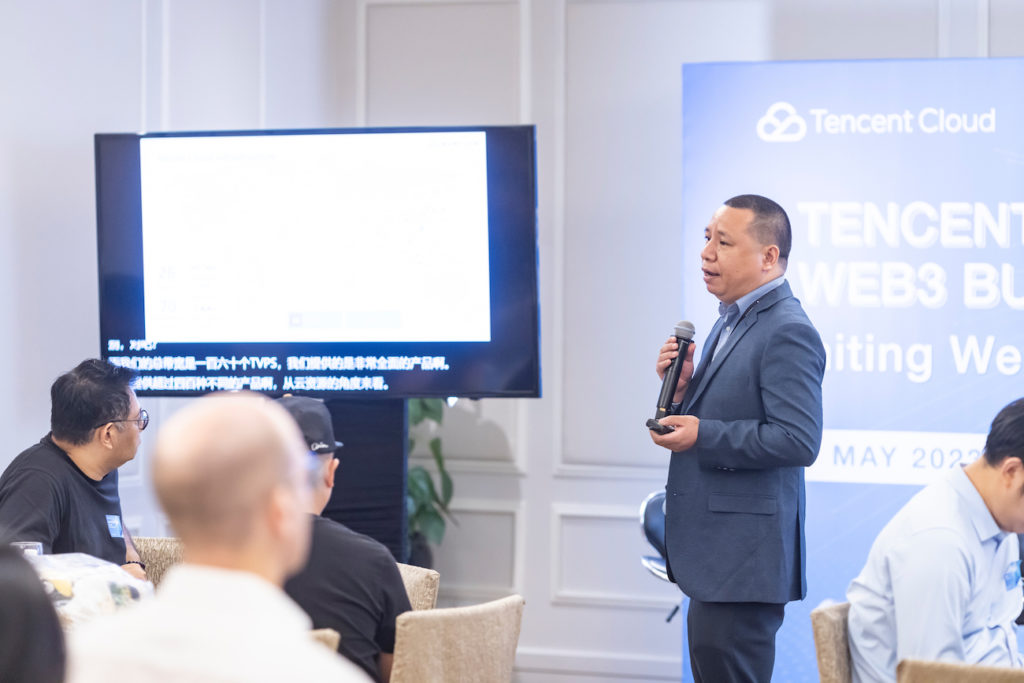 Apart from the three blockchain partnerships that Tencent Cloud announced in the previous event, zero-knowledge (zk)-rollup Taiko was announced as the latest addition to Tencent's ecosystem.
By empowering individuals with knowledge and providing a secure environment for them to interact, the benefits of utilizing Web3 technology can be fully realized.
The opinions shared by guests at the event do not represent Tencent Cloud's views.
KrASIA is the official media partner of the Tencent Cloud Web3 Build Day.