Most gamers can attest to the grind of building up enough experience points, currency, and unique items in a game — one that takes hours, if not days, of your time. When you decide to try out a new game, however, you'll have to start all over again as a beginner. But what if it were possible to transfer over all of this progress that you've worked so hard to obtain?
This is just one of the pain points of Web2 gaming that Ethlas wants to solve with its integrated ecosystem. With a track record of developing over 30 games across various genres and accumulating over 15 million gameplays, Ethlas possesses the expertise to shape the future of gaming.
Laying the foundation for a new gaming experience
Ethlas has a core team of members hailing from companies like Grab and Google, and they bring their experience in scaling apps and understanding user preferences to the Web3 space. Their CEO and co-founder, Wui Ngiap Foo, was the former head of technology at Grab Holdings. He now leads a team of 20 passionate game builders spanning Singapore, the Philippines and the United States.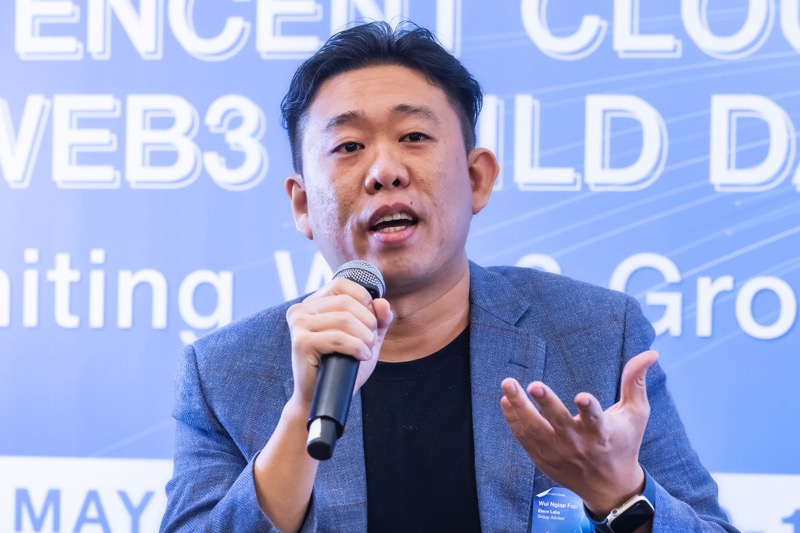 Ethlas aims to build a comprehensive ecosystem by leveraging the shared infrastructure elements across its existing portfolio of games. Eventually, they want to be the platform of choice for both gamers and developers to create and explore a wide variety of immersive experiences, while seamlessly integrating with the blockchain technology and the benefits it offers.
The company has also garnered support from venture capital firms that see the value and growth potential of Web3 gaming, having raised a total of USD 8.7 million in seed funding from lead investors like Sequoia, Dragonfly Capital, Makers Fund, and executives from CoinMarketCap and Coinbase.
Making Web3 games more accessible
One of the major barriers to entry for any Web3 game is the need for a non-custodial wallet like MetaMask to create an account and save the gamer's progress. Ethlas has developed a Hybrid Authentication Infrastructure that provides users with the familiarity oftraditional social logins like Google or Facebook and combines it with the security and interoperability of blockchain technology, without needing to own a non-custodial wallet.
This innovative approach makes the onboarding process seamless and user-friendly, ensuring that everyone can dive into the Web3 gaming realm.
Another common problem with Web3 games is that users need to pay gas fees to the blockchain for every in-game action, and depending on the congestion of the network, these transactions may be costly and take time to process. Both of these factors could lead to a frustrating user experience.
Zero-knowledge (zk) rollups have gained traction by offering cheaper transactions via the bundling of transactions outside the main chain. Adopting similar architecture, EthlasPay — a cloud-powered blockchain payment solution — aggregates transactions on the cloud and then reconciles them on the blockchain, making the gaming experience much smoother.
Providing games across more than one crypto network
Ethlas has expanded beyond the Polygon network through its partnership with LayerZero, a cross-chain communication protocol. This enables them to integrate games that are native to other EVM-compatible networks, including Ethereum, Arbitrum, Avalanche, and the BNB Smart Chain.
Moreover, they have found a novel method of facilitating the interaction of non-fungible tokens (NFTs) from different collections. By partnering with prominent projects like Doodles and DeFi Kingdoms, Ethlas offers users the opportunity to utilize their NFTs as playable characters within the Battle Showdown game. This player versus player (PvP) mode combines elements from MapleStory and Super Mario Smash Bros. and allows players from different communities to engage with one another.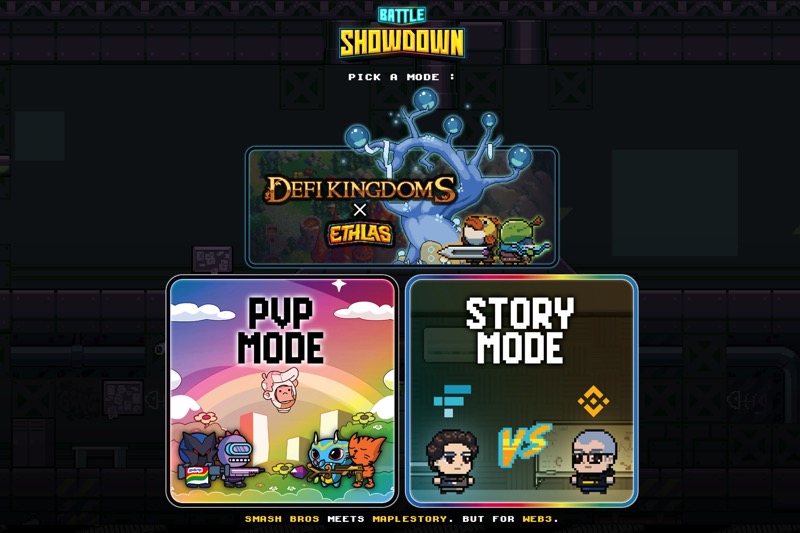 Making Web3 gaming more secure
With the ever-present risk of hacks in the Web3 landscape, new users may fear that their funds can get stolen at any time. Liquidity pools are a prime target due to the huge amount of funds that are locked up, and hackers draining these pools could result in the loss in value of gamers' Web3 assets.
Ethlas provides a multi-layered approach to monitor and detect any bots or fraudulent users that attempt any malicious transactions. This robust security approach is further enhanced through their close collaboration with GrabDefence, which adds proactive measures to prevent unauthorized cashouts by these users.
Gamifying experiences for mass adoption
Ethlas has transformed the topic of options trading — which can sometimes be really technical — into a gamified educational experience with their PokPok DeFi infrastructure. This empowers gamers of any skill level to learn more about the DeFi space and be more comfortable with using the ecosystem.
As more gamers transition from Web2 to Web3, the entire industry is expected to grow exponentially in the coming years. Ethlas is set to take advantage of this by providing a user-friendly route to the world of Web3 gaming for both gamers and developers.
This article was brought to you in partnership with Ethlas. To learn more about Ethlas and their vision for the future of Web3 gaming, follow them on Twitter and Discord, or visit their website for more information.