Ampverse is an esports media and gaming company that owns esports teams and manages gaming influencers. Since it was founded in 2019, the startup has worked on major brand campaigns with blue-chip companies such as Disney and Samsung in the esports and gaming space.
KrASIA chatted with Ferdinand Gutierrez to find out how Ampverse is "playing a different game" with its business strategy.
This interview has been consolidated and edited for brevity and clarity.
KrASIA (Kr): Tell us more about Ampverse's business model.
Ferdinand Gutierrez (FG): The first thing that we do is build communities in the gaming space. We work with gaming talent, influencers, esports teams, chain guilds, etc.
We engage these communities using our own original content or content from our partners. Then we build commerce layers on them. For example, we have e-commerce sites for every esports team. We also just acquired a streetwear brand in Thailand.
Kr: Where are your business operations? 
FG: We currently operate across five markets: Singapore, which is our HQ, as well as Thailand, Vietnam, India, and most recently, the Philippines. We'll be expanding to Indonesia soon.
Kr: What is your revenue model like?
FG: The most developed side of our business is the one we started in—talent management. Currently, this segment accounts for 30% of our turnover.
The esports segment accounts for about 15-20% of our business. We're also focusing on developing new products in our B2C business, which has grown quite a bit.
Kr: Do you develop your own games?
FG: We're not developing our own games at the moment. We're looking to acquire studios as we have our hands full. We also buy esports teams.
We operate under a buy-and-build strategy.
Kr: Why do you prefer to grow through acquisition? 
FG: When we buy a team that is popular and competitive, we see it as giving them the means to become successful.
The biggest challenge now in esports is that teams have trouble making money. A lot of times, esports companies are only focused on games and winning games. But you also have to think about the business side of things, which is what we bring to the table.
I spent 20 years in the advertising industry, working to understand brands. What I do now is connect brands with the gaming industry and help secure sponsorships and campaigns for our gaming talents.
Kr: Tell us about your content strategy.
FG: To me, it's the story that makes the sport what it is. It's heart-driven; that's what esports needs—more heart. We may be winning tournaments but what people really want to know are the stories behind the players.
The more stories you can tell, the better it is. What's the UFC without Conor McGregor or boxing without Manny Pacquiao? These sportsmen make great stories, and that's what people want. This kind of content is key to growth in the esports industry.
Kr: How have brand collaborations evolved in the esports industry?
FG: Brands are increasingly seeing the value in partnering with gaming influencers and esports teams to engage with typically hard-to-reach audiences.
The reason is that there's a paradigm shift in the way younger consumers continue to move away from traditional advertising and even digital advertising.
We want to deliver authentic content to Gen Z and Gen Alpha audiences who don't like advertising. They don't watch TV, and they use ad blockers on purpose. But if they see a video of someone they find entertaining or a gamer they aspire to be, where we put in a product like Coca-Cola, it feels more "authentic" to them, and they don't really consider that advertising.
In our esports model, we provide content, be it through the esports team channels or through brand ambassadors. Sometimes, the players are not the most comfortable in front of the camera. So we want to build influencers, who don't play, around the team.
For example, what we've done really well is our KFC partnership in Thailand. We started off by delivering a traditional sponsorship, and then eventually they put us on mainstream broadcast channels. So these esports teams are a great way to reach a new generation of consumers, whether through TV or digital channels.
This is an awesome way for brands to stay relevant. They are thinking about how to future-proof themselves because Gen Z and Alpha are not loyal to any brand. They want to stay relevant to the next generation of consumers.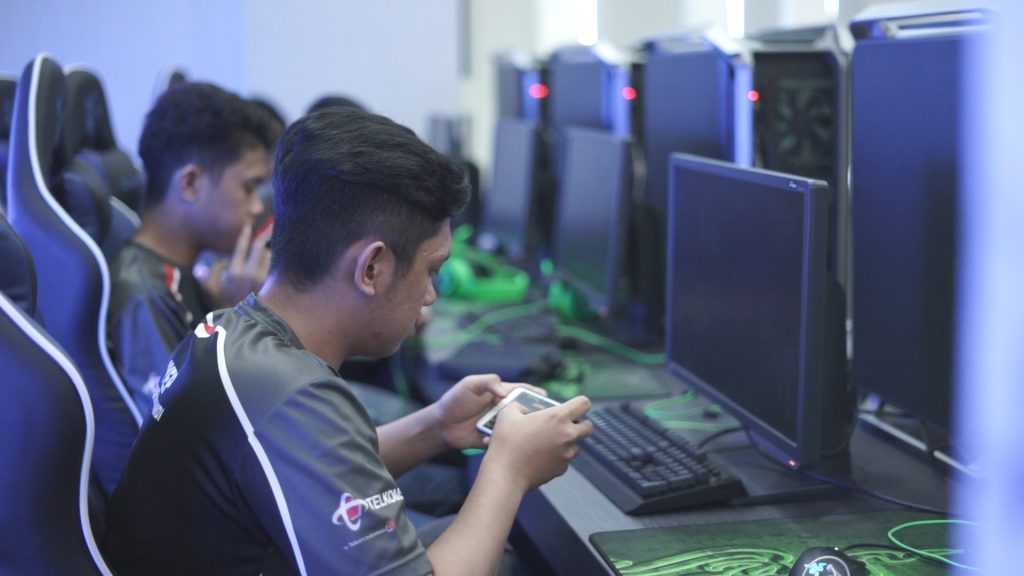 Kr: The average age of a professional gamer is 23 years, and they start much younger. How challenging is it to manage young gaming celebrities and talents?
FG: We seldom have issues with our esports team. For example, you'll never see any of our esports players miss a tournament. They literally live at our gaming compound, where they have a manager and a psychologist, and so forth.
As for our gaming talents, we have a strong bond with them. We've built relationships with them since they started in their careers and have taught them everything in the industry, such as the legal aspects of the business.
We always remind them to be professional because there's a lot of competition out there. If someone is difficult to work with, clients wouldn't want to work with them.
Also, there's a lot at stake. Gaming talents make much more money than esports players. It's not that esports players don't make good money. But gaming talent is next-level.
Kr: Why are gaming influencers making more money than esports players?
FG: The truth is, there's not enough money in esports. There are no big broadcasts like the NBA or EPL. Often, we have to hustle our way to get sponsorships, and you have to build products around it. That's how esports teams are surviving.
By contrast, some of our gaming talents can earn up to USD 30,000 to 40,000 per video, which is a lot of money.
So they are like two different worlds: the advertising and entertainment world, and the esports world. Both are in the gaming industry but esports is only a small subsection of gaming. Gaming is a USD 100 billion market, and esports is only a small portion of it.
Kr: With 720 million gamers in 2021, the Chinese gaming industry is the biggest in the world. And that market is noticeably absent from your portfolio. Why is that so? 
FG: We're a startup, and we have to choose our battles. For now, we're focusing on Southeast Asia and South Asia.
I want to be in a market where we have the best chance to be a player. If we were to go to China, we would need to have someone there whom we can trust. Also, a China market entry requires a lot of money.
Right now, we feel that we can make the biggest difference in Southeast Asia and India. While China is an attractive market, I'd rather be in this region than compete in the red ocean.
Kr: What's next for Ampverse?
FG: We just launched in the Philippines. The next market will be Indonesia, where we'll be actively looking for deals.
From a business perspective, our focus is on building more engagement with our fans and supporters through content plays, both short and long-form. We're looking at acquiring game studios and new acquisitions that can build our flywheel, whether through community building, engagement, or e-commerce. We're also looking at more streetwear brands in Southeast Asia.
Kr: No plans to go global?
FG: I think there's always an ambition to go global. But our priority is to look at our strengths, which are in emerging markets.
If there's a global opportunity that's attractive, we'll look at it. But at the moment, we believe in our hyperlocal strategy.