On August 7, the OPPO Research Institute conducted a regional demo event at Chulalongkorn University in Bangkok, Thailand, announcing a total of five startup winners among the participants. The event was held as part of the OPPO Inspiration Challenge 2023, an initiative aimed at empowering global entrepreneurs and technology professionals to create innovative solutions and, in doing so, shape a better future for everyone.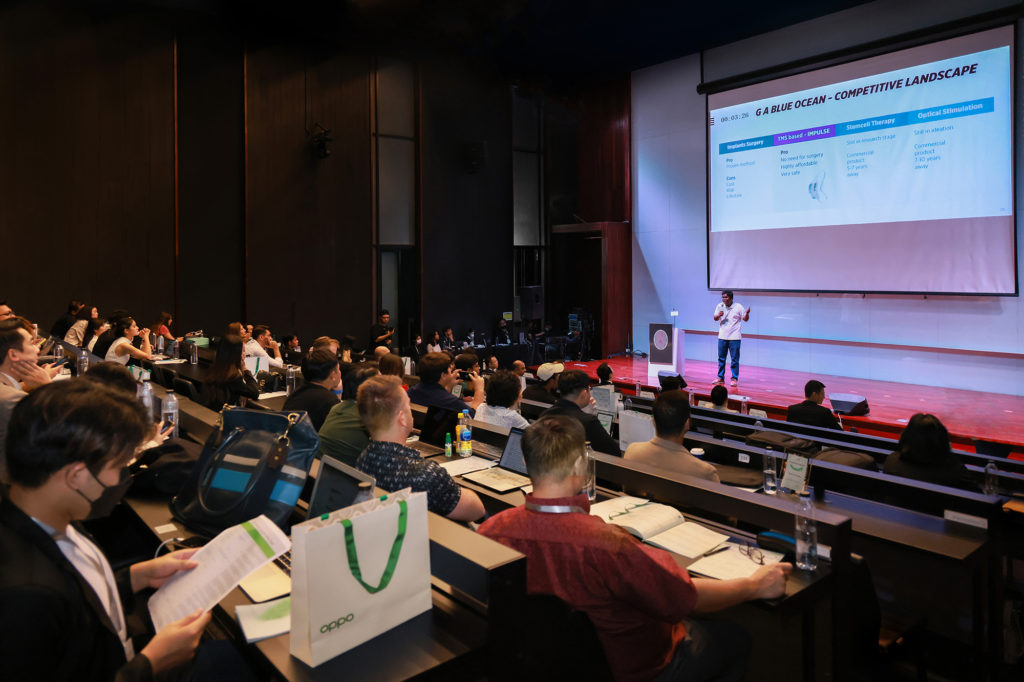 Dual focus: People and planet
In line with OPPO's brand proposition, Inspiration Ahead, the OPPO Inspiration Challenge is an innovation-focused initiative launched in May 2023 by the company to demonstrate its dedication not only to advancing technology, but also to nurturing creativity, kindness, and a sense of collective responsibility all around the world.
Proposals submitted to the challenge fall under two categories:
Inspiration for People emphasizes technological innovation for the betterment of human health and well-being. Ideas submitted under this category are focused on making technology accessible and beneficial to all and include health algorithms, hardware sensor innovations, digital health monitoring products, assistive technology, and more.
Inspiration for the Planet focuses on achieving carbon neutrality. Ideas submitted under this category prioritize the minimization of environmental impacts spanning from electronic product manufacturing or usage, and the promotion of sustainable developments. They include renewable energy, sustainable materials and packaging, green production processes, carbon emission digital management, and more.
Announcing the regional winners
A total of 15 startups, selected from an extensive list of proposals, took to the stage at Chulalongkorn University to present the ideas they proposed for this year's OPPO Inspiration Challenge. Each startup pitched unique ways of leveraging technology for the benefit of mankind and our planet, and five of them were subsequently announced as the regional winners (in no particular order):
Benew Tech is the startup behind Ertigo, a mobile app that utilizes artificial intelligence and interactive features to improve the physical health and wellness of users. The app offers access to AI-powered muscle and posture checkups and can connect users to physiotherapy clinics for personalized self-care plans.
Mila4AI has developed EZSpeech, an app that aids children with speech disorders in improving their speaking ability. EZSpeech employs AI to prescribe oral motor and articulation exercises without needing a therapist present during their treatment. It uses AI to provide real-time feedback and generate reports.
Backyard Creators is the developer of Impulse, a low-cost hearing aid designed to help individuals with congenital hearing impairments in regaining their ability to hear without requiring surgery or implantation. The device magnetically stimulates the wearer's cochlea to achieve this.
Mobio Interactive manages AmDTx, an AI-powered digital therapeutic platform that physicians can use to prescribe neurobehavioral interventions. AmDTx is personalized, and its efficacy is clinically validated. The platform is also available in six different languages.
Flint has developed paper batteries capable of storing and converting renewable energy while reducing the carbon footprint of energy storage by using sustainable materials. Flint also offers a range of lifestyle tech products that are designed to promote sustainable practices.
Backyard Creators and Flint also received the Media Choice Award, recognizing their standout innovative solutions.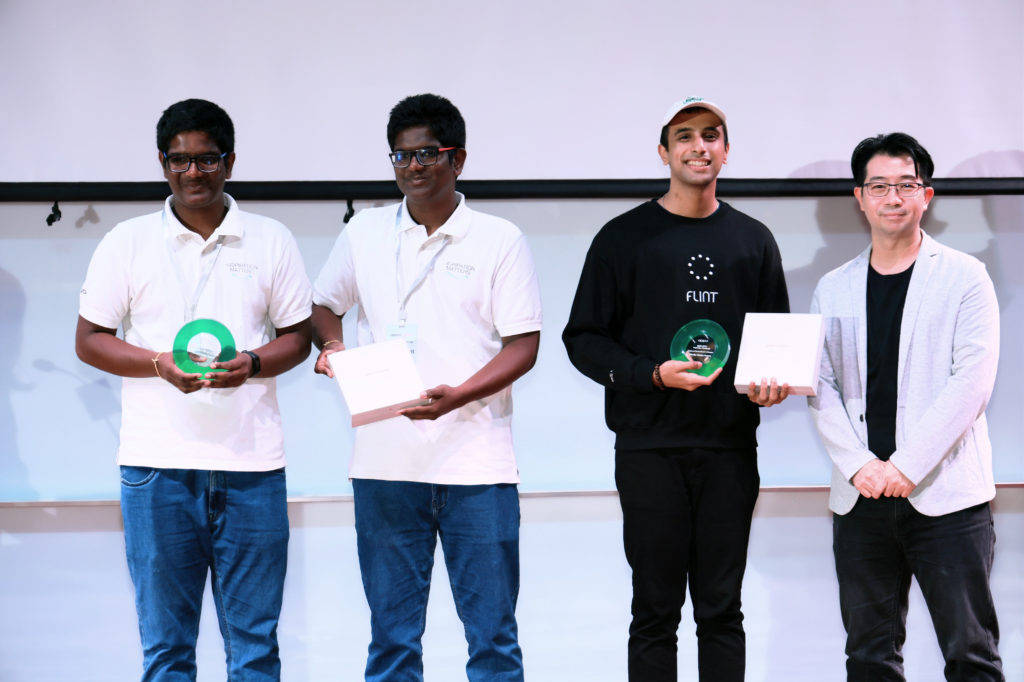 Rewarding innovation and fostering collaboration
The five winners from the regional demo event in Bangkok will join a larger pool of 15 global finalists to participate in an acceleration camp that will connect them with senior executives from OPPO, technology and investment experts, and industry partners. The acceleration camp leads up to the challenge's global demo event, when the global finalists will pitch for a chance to receive a USD 50,000 grant to further their development. A total of five grants will be awarded.
Finalists from all three regional demo events, including the Bangkok event, will be able to tap into product and commercialization opportunities backed by an incubation fund totaling USD 190,000. They will have the chance to pursue strategic partnerships and investment opportunities, present their ideas at global technology events, and receive cloud resources and technical support from Amazon Web Services.
Shaping the challenge with partners
The OPPO Inspiration Challenge 2023 is a significant collaboration among leading figures in the technology sector, spearheaded by the OPPO Research Institute and strengthened by the valued participation of its global partners including Qualcomm, GSMA 5G IN, Amazon Web Services, LinkedIn, and Hello Tomorrow. This alliance combines expertise and resources that have contributed to the event's success and lasting impact on the global stage.
As the OPPO Inspiration Challenge 2023 moves forward into its next stages, all interested parties are encouraged to stay abreast of its latest developments. More information about the acceleration camp and the global final demo event, which are scheduled for October this year, will be released in due course via the challenge's official website.