Neurodegenerative diseases often progress silently, remaining undetected for many years—sometimes decades—before manifesting with tangible symptoms. These diseases can include dementia, mental illnesses, and stroke, among others.
The silent progression of neurodegenerative diseases nullifies the impact therapies can have on patients. Early detection and intervention is therefore critical, although traditional pen and paper tests such as the clock drawing test are considered inefficient and biased. Alternative detection methods, including diagnostic imaging scans like magnetic resonance imaging (MRI) or computerized tomography (CT) scans, are also relatively expensive.
This was the experience of Nav Vij, who faced the ordeal of witnessing a family member who, from a young age, suffered from a neurodegenerative disease. This prompted him to start Neurowyzr, a startup focused on preventing brain decline by addressing the obstacles preventing people from managing their brain health, particularly for younger individuals.
Alongside Vij is Pang Sze Yunn, the CEO of Neurowyzr, who brings a wealth of experience in digital health. Pang is a pioneer in advocating tech-based solutions for home care, having been a part of Asia's first heart failure monitoring project with Changi General Hospital. Pang, too, had witnessed firsthand the pain that families experience, particularly female caregivers, in caring for family members suffering from brain conditions.
KrASIA recently had a conversation with Pang to learn more about a brain health diagnostic tool known as the digital brain function screen (DBFS) that Neurowyzr has developed, and how it can be a game changer in diagnosing neurodegenerative diseases.
The following interview has been edited and consolidated for brevity and clarity.
KrASIA (KR): What is the DBFS?
Pang Sze Yunn (PY): The DBFS is a web-based tool featuring gamified neuroscience puzzles designed to assess brain function. After completing the puzzles, a medical report is generated within one minute, serving as a valuable resource for healthcare professionals.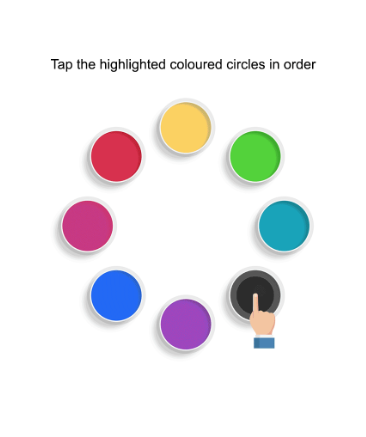 Categorized as a medical-grade tool, the DBFS has undergone clinical validation, including direct comparisons against pen and paper tests which are considered to be the gold standard for detecting neurodegenerative diseases. Furthermore, it is registered with Singapore's Health Sciences Authority (HSA), the US Food and Drugs Administration (FDA), and Australia's Therapeutic Goods Administration (TGA) as a digital medical device, recognizing that we are able to meet the necessary quality standards.
Instead of relying on the subjective nature of a specialist's observations in pen and paper tests, the DBFS leverages puzzles that capture brain function data. Through these assessments, at-risk patients can be identified and early intervention can be carried out using cost-effective methods such as lifestyle changes, nutraceuticals, and medication. This will save families costs and heartache, and in the long run, save the health system the high cost of caring for severe brain decline. The DBFS report also provides tips on how patients can keep their brains healthy, such as reducing their sugar intake, playing brain games, and getting enough sleep.
KR: How does the DBFS compare to traditional testing methods?
PY: As an assessment tool, the DBFS improves both affordability and accessibility. Pen and paper tests require trained personnel and MRI or CT scans, which could cost a few thousand dollars. Meanwhile, the DBFS does not require neurospecialists or specialized equipment to administer, which could help reduce costs by 8–10 times.
Moreover, the DBFS was designed for primary care settings, such as health screening centers and general practitioner (GP) clinics. Hosted online and requiring 15–20 minutes to complete, the tool can be easily accessed through a web browser link sent to participants via email and can be completed either at the clinic or at home on a tablet or computer.
The user-friendly nature of the tool has enabled our partners to rapidly adopt and integrate it into their operations. Notably, SATA Commhealth and O'Joy successfully deployed the DBFS within one month's time. These organizations have subsequently witnessed an increase in staff productivity since they no longer have to conduct manual screenings.
KR: What challenges did Neurowyzr encounter in the development and implementation of the DBFS?
PY: Our biggest challenges were ensuring that the tool could be scaled, as well as being easily accessible across geographies, languages, and cultures. After numerous rounds of product iterations and testing, we made the decision that the DBFS should be software-only, cutting out the need for manpower and the logistical complexities of hardware.
Furthermore, we developed the tests to be highly visual, so that they are easily comprehensible regardless of language proficiency, educational background, and cultural dependency. To aid understanding, we've also added many features like sample videos to guide users through the assessment process.
KR: What was the initial response from users and healthcare practitioners?
PY: The response to the DBFS has been overwhelmingly positive, with healthcare practitioners finding it easy to adopt and implement. Our healthcare partners have efficiently rolled out the DBFS for their clients within a month, highlighting its user-friendly and cost-effective implementation.
Many users recognize the need for the test. They feel reassured by the results and educated by the accompanying report, which offers valuable tips for managing brain health.
SATA CommHealth, a community healthcare organization in Singapore, has integrated the DBFS into its Amethyst package, which focuses on brain function and chronic disease screening for seniors. This has enabled them to provide comprehensive head-to-toe screenings to detect potential risks of neurodegenerative diseases early.
The Singapore Brain Spine Nerves Clinic utilizes the DBFS in various ways, including tracking brain function in traumatic brain injury patients, monitoring post-stroke recovery, and identifying potential cognitive decline in patients experiencing back pain, neck pain, or chronic headaches.
KR: Neurowyzr has been operating since 2019. Was there a moment, thus far, that made you feel like you were doing something impactful?
PY: I have friends with parents whose quality of life has deteriorated due to neurological conditions such as dementia, stroke, and mental illnesses. These are some of the diseases that strike the most fear in people because when we lose our brain functions, we lose something that is core to our identities.
When I was the head of home care at NTUC Health, I saw the pain and the burdens that caregivers carry while looking after patients suffering from such conditions. Helping to tackle this issue gives me immense satisfaction because I know that I am helping myself, my friends, and my community avoid this future.
KR: What are Neurowyzr's future expansion plans?
PY: We are working to expand our access to more partners, clinics, GPs, and healthcare providers in Singapore and India.
In India, the DBFS has been piloted with one of the largest hospital chains in five locations, marking a significant step toward making preventive brain health solutions accessible to the masses.
With the recent completion of our seed funding round and our inclusion in the Medtech Innovator Asia Pacific 2023 accelerator program, we possess the resources to fuel our expansion plans across Asia and the US.
Furthermore, we are working closely with top academic organizations like the Dementia Research Centre at the Lee Kong Chian School of Medicine. Through collaborative innovation, we aim to develop a full suite of digital brain health solutions that can serve the broad population.
Our goal is to decrease undetected cases of early brain decline and enable early intervention so that families and nations will not have to bear the financial and social burden of brain conditions.