In 2017, almost one-fifth of the total 3D printing spend can be attributed to Asia Pacific, per an IDC report, making the region the third biggest spender behind North America and Western Europe.
Asia Pacific, home to big manufacturing hubs like China, India, Japan and South Korea as well as smaller ones like Thailand, Vietnam and Indonesia, has captured the interest of Dutch 3D printer company Ultimaker, which has set up an office in Singapore around four months ago to oversee its operations in the region.
Ultimaker CEO Jos Burger, (pictured above, third from the left) told KrASIA in an interview that the firm gets 10 to 15 per cent of its revenue from clients in Asia Pacific, and aims to grow that number to 30 per cent by end-2019 under the leadership of Benjamin Tan (pictured above, second from the left), its new VP of Asia Pacific.
Globally, around 70 percent of Ultimaker's clients are businesses, like Volkswagen and Bosch, while around 25 to 30 percent come from the higher education sector, like MIT in the US and Singapore University Tech and Design in the Southeast Asian city-state.
Most of its clients use its desktop 3D printers for their prototyping or tooling needs, not mass production. Burger said that mass production is not something for 3D printing in today's day and age since traditional methods are still cheaper and faster for mass production.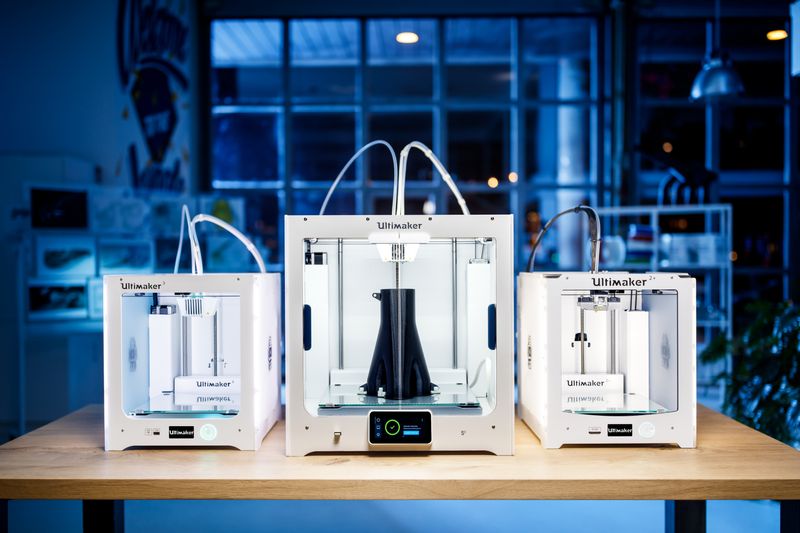 A typical Ultimaker 3D printer retails anywhere between 2,500 to 6,000 Euros (around US$2,800 to US$6,900). "We're not competing with the 200, 300 dollar machines that are out there," said Burger.
Inexpensive 3D printers under US$1,000 might be able to capture the consumer market, but typically do not offer the flexibility and reliability of an Ultimaker. For example, a manufacturer like Volkswagen will need the ability to use its own set materials, which can be done with Ultimaker printers. 
Burger believes that people or businesses are willing to pay more for his printers because they are paying for quality and reliability, and Ultimaker's open-source platform Cura that offers additional features. For example, users can design print profiles, which can then be made available to other users. Cura also lets users choose from preconfigured designs and alter them accordingly. The printers support a wide range of materials from durable nylon to water-soluble PVA to heat-resistant CPE+.   All of this enables a more efficient and low-risk workflow.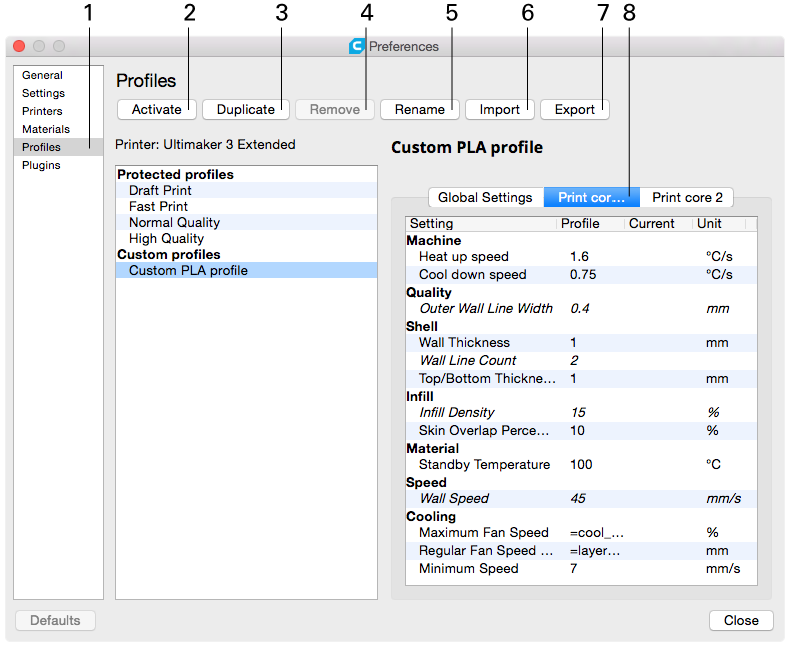 For example, instead of waiting for spare parts or tools to come from headquarters in Europe, the US or in China, a small branch of a multinational firm in Thailand can simply download the 3D printing file, plug it into their Ultimaker printer and print the missing part.
Going forward, Burger does not see the price of an Ultimaker printer going down. Instead, it might go up, especially with more features and capabilities being added, he said.
Competitors in industrial 3D printing include Stratasys and EOS GmbH.
While the range of printers manufactured by Ultimaker target businesses and education institutions, 3D printing hobbyists do contribute to the company's bottom line, printing everything from Ping-Pong trophies to iPhone holders to wind-up toy cars. Burger, however, does not intend to start targeting consumers directly as 3D printing has yet to become a mainstream activity.