There are about 30 million truck drivers in China, working long hours far away from home, transporting cargo from city to city. Two concerns are paramount for Chinese truck drivers in a notoriously fragmented land freight sector: finding work and getting paid.
Since its founding in 2017, Shanghai-based startup Duckbill is looking to bring stability and reliability to China's haphazard land freight transportation industry.
The company just bagged USD 30 million in a pre-Series B round led by Future Capital and Shunwei Capital, KrASIA reported earlier this month.
KrASIA recently spoke with Duckbill's founder and CEO Tang Hongbin, Future Capital's founding partner Huang Mingming, and Lighthouse Capital's vice president Li Zhengwei, along with driver Zhao Hongwei, to understand the company and its influence on the container transport sector in China.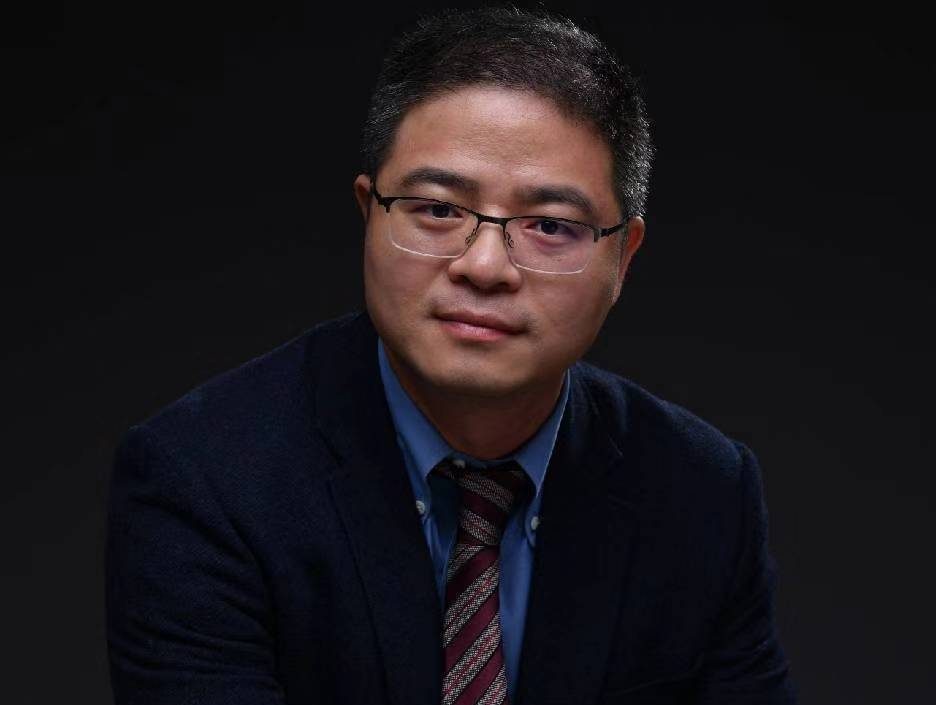 Providing standardized services
For container truck drivers like Zhao Hongwei, Duckbill operates an app called Weilai Chelaoban, which allows him to identify and accept transportation orders, similar to how China's largest ride-hailing platform app Didi Chuxing allows drivers to select ride-hailing trip requests from passengers.
Zhao, born in 1979 in Shandong province, became a truck driver as a 21-year-old in 2000, transporting tons of containers for a slew of family-owned transportation companies such as Juxin Container Transportation Company Limited and Shanghai Lulin Container Transportation Company Limited.
He had never signed a long-term employment labor contract with these companies but instead got paid per delivery.
"As these companies could not provide enough work, I used to get orders from friends, who knew where there were containers to be transported, or from a website called Yipinwang," said Zhao, adding that "sometimes it was really difficult to get paid."
Zhao and many other drivers are self-employed, without a formal corporate organization behind them, thus unable to sign direct business contracts with exporters. As a result, drivers are usually left behind at the end of a complex supply chain composed of many participants. While exporters need to ship their goods overseas by sea, they need to seek international cargo shipping agencies who will then outsource land transportation and sea transportation to various service companies. However, these international export agencies often have to wade through layers of brokers and middlemen to find truck drivers for the job.
The situation brings financial instability for many drivers as Zhao, who would sometimes not be paid for his work when taking risky orders from such middlemen, reluctant to pay drivers for the job even after successful completion.
The Shandong-born man was among the first drivers to download the Weilai Chelaoban app in September 2017, where he found a reliable stream of work, along with timely payment. The app was also intuitive and allowed drivers to complete online the preparatory paperwork for the transport, saving time, and further boosting efficiency, he said.
"However, we are not merely an app that distributes container transport orders to drivers," Tang, CEO of Duckbill, told KrASIA. "We are actually a high-tech transportation company which relies on the internet to find its drivers," said Tang, adding that the firm wants to offer a stable, predictable, and standardized service for its truck drivers. 
Traceability in

 

an opaque sector
To allow a stable workflow for drivers, the firm set up a website, named yazuishou.com, which allows international transportation agencies such as Shanghai-based logistics giant Sinolines, CTS International Logistics, state-owned China Cosco Shipping, and Alibaba's Cainiao, among others, to place requests there. Duckbill then filters these transport requests into smaller orders for truck drivers to book from the Weilai Chelaoban app.
Initially, the company hired about 30 salespeople to promote its services to international transportation agencies but has cut the number to about five, shifting others to different roles such as customer services, as more agencies become familiar with placing orders on the firm's website yazuishou.com.
Tang revealed that just on September 7 and September 8 about 100 new companies registered on the website and started to place orders. The firm had already acquired over 5,000 corporate clients before the pre-Series B round was finalized in September.
To ensure end-to-end task completion, Duckbill also relies on technology, as it asks each driver to equip their vehicle with Beidou's GPS systems and upload photos of every step in the delivery. All these measures enable the firm's clients to trace where their goods have gone, as easily as tracing ordinary parcels bought from e-commerce platforms. Cargo visibility is something not offered by Duckbill's rivals at traditional transportation companies, said Tang.
A 100-fold growth in just eight years?
Duckbill drivers transported about 42,000 containers in May, a 300% increase year-on-year and up 17.8% compared with April, while in July, the firm delivered 70,000 containers, setting a record in the company's history, Tang told KrASIA.
The company expects to reach RMB 700 million (USD 104 million) in revenue this year and forecasts a compound annual growth rate of 150% to reach RMB 70 billion in about eight years, accounting for about 30% of the entire Chinese container land transportation market of about RMB 200 billion (USD 30 billion), according to Tang.
"Duckbill is 20 times more efficient than the average industry level in fleet management, dispatch, and control, and is even enlarging the gap further," Huang Mingming, founding partner of Future Capital, which invested in Duckbill in its pre-Series B round, told KrASIA.
"The startup is far ahead of its digital competitors such as CargoOL and Xiangxin in terms of growth," said Li Zhengwei, vice president of Lighthouse Capital, which served as the financial adviser to seek investors for Duckbill in the latest fundraising round.
He explained that Duckbill has done a good job avoiding price fluctuations for both international transportation agencies and drivers on its platforms. Li added that in the past, during peak season, drivers raised the prices above the normal, making it hard for agencies to evaluate transportation costs in advance, while in dull season, agencies cut the prices way below the normal, hurting drivers' incomes.
However, despite the prosperous future envisioned by Tang and the firm's investors, there is still one major obstacle hindering growth —capital.
"As Duckbill allows its clients to pay for the services three months after they place an order, but pay drivers only two to three days after their work is done," said Lighthouse's Li. He added that the company has been seeking commercial banks to provide supply chain financing to solve this problem, amid a tightening investment environment caused by the global pandemic.
However, the company has a further plan to expand, as it expects to first cover all seaports in China, and later grow to cover river ports and railway stations in the country, according to Tang.
"We want to be the largest on-land transportation company in the world," he said, adding that, "China has the largest transportation market, but mostly with small-sized companies, and without a dominant player".
This article is part of KrASIA's "Inside China's Startups" series, where the writers of KrASIA speak with founders of tech companies in the country.