"We know our economic path over the next decade. The world makes way for those who know what they want," said Mohammed bin Rashid Al Maktoum, the vice president and Prime Minister of the UAE and the current ruler of Dubai, at the announcement of the Dubai Economic Agenda (D33) in January this year.
The D33 not only marks an important milestone in the development of the city's economic progress but also celebrates two centuries since the foundation of Dubai by the Al Maktoum family. Known to be liberal and trade-minded, Dubai has consistently positioned itself as business-first: pioneering free zones allowing 100% foreign ownership, tax-free policies, and providing government and administrative services in English, amongst other policies.
The bustling emirate is currently home to slightly over three million people, of whom 90% are expats from over 200 countries. Dubai sees this as a strength to harness—by attracting talents from all over the world, the city can beef up its capabilities in the non-oil sectors and accelerate the growth of its knowledge-based industries.
"Technology is an important catalyst to improve efficiency and ramp up sustainability efforts," said Mohammad Ali Rashed Lootah, president and CEO of Dubai Chambers. "I'm personally looking forward to seeing the traditional sectors improve productivity and efficiency with technology."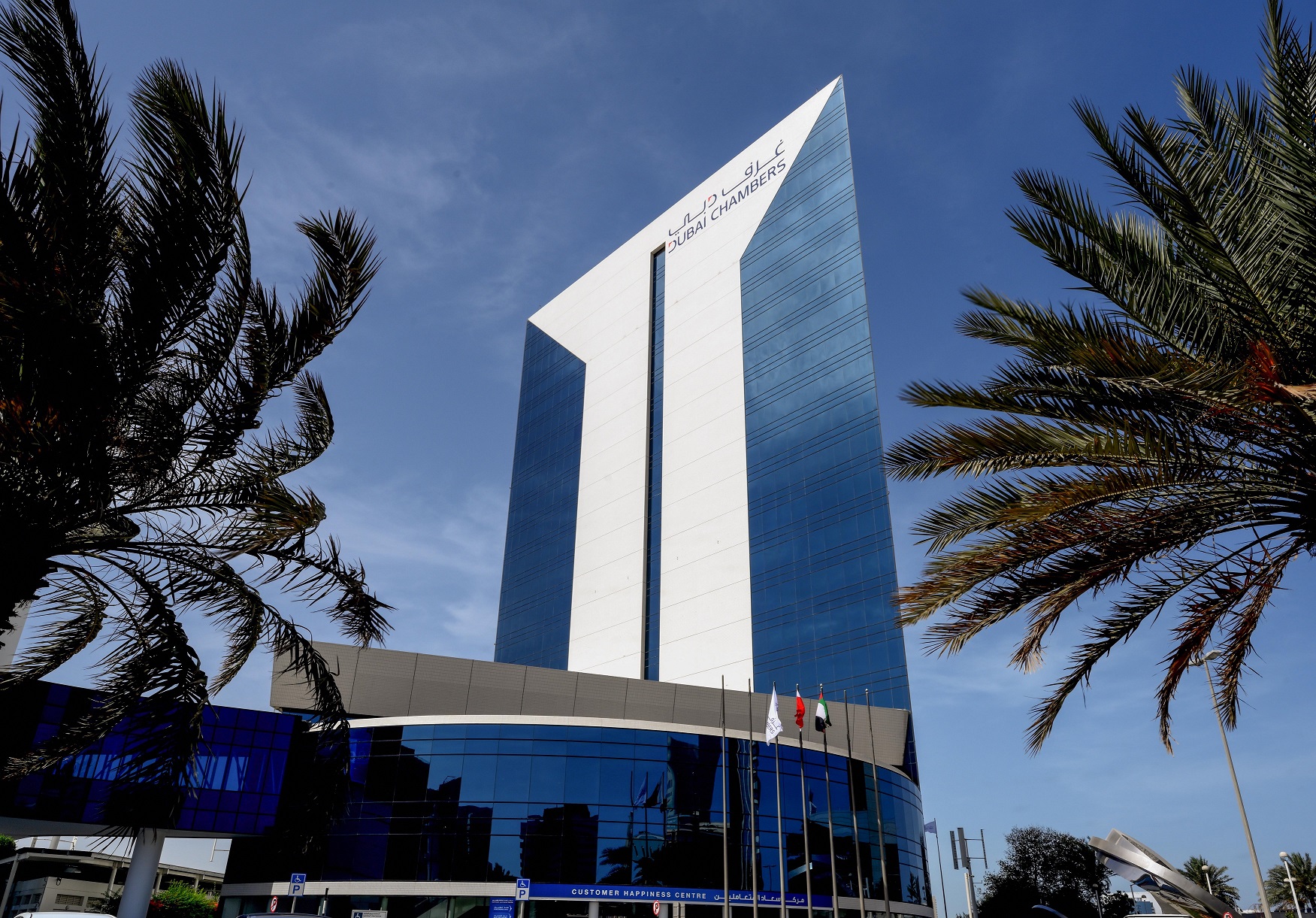 The Dubai Chambers is a non-profit public entity that supports the realization of Dubai's vision as a global player by empowering businesses, providing innovative value-added services, and access to influential networks. Situated on the banks of Dubai Creek, its location establishes a symbolic link with the Sheikh Saeed Al Maktoum House to the northwest, reflecting the entity's alignment with the emirate's vision.
By entrepreneurs, for entrepreneurs
"Dubai's entrepreneurial DNA runs deep through its history and is demonstrated through its leadership," said Khalfan Belhoul, CEO of the Dubai Future Foundation, during the Dubai Business Forum 2023. "Dubai is no stranger to investing and doubling down on good bets. This spirit has allowed Dubai to build one of the world's best airlines, Emirates, and the world's tallest building, the Burj Khalifa."
Belhoul shared that the collaborative attitude of government agencies creates scope for innovators from all over the world to come to Dubai and work with them. This fosters inclusivity and encourages innovation, building a talent hub out of Dubai and the UAE.
"Offer your bread dough to the baker, even if he consumes half of it."
This Arabic proverb succinctly encapsulates the Dubai government's approach to talent. According to Belhoul, the private sector's talent possesses synergistic capabilities with the government, positioning themselves as facilitators of success rather than competitors.
One of the formats adopted by the Dubai government to test and commercialize new technologies is "Sandbox Dubai." Hadi Badri, CEO of the Dubai Economic Development Corporation, said that the value of these sandboxes lies in attracting top talent facing regulatory challenges in their home countries to Dubai, to test and commercialize their innovations. He cited the Virtual Assets Regulatory Authority (VARA), which has been a magnet for net zero, high-value technology firms.
"We want to get companies to scale up and create the next generation of unicorns out of Dubai," said Badri. Specifically, one of the key D33 projects includes a program to support the growth of 30 companies in new sectors to become global unicorns.
Expand North Star (ENS), one of the world's leading events for startups and investors, was held in conjunction with GITEX Global 2023, in October on the Dubai Harbour. The Dubai Chambers converted a functional harbor terminal into an exhibition space, attracting over 1,800 startups from 100 countries. The 1,000 investors that participated in ENS collectively have assets under management (AUM) exceeding USD 1 trillion.
While Chinese technology companies were present at ENS this year, Lootah hopes to see more Chinese companies playing a bigger role in future editions of the event. He believes that Chinese companies can bring value to the digital economy in Dubai and the larger Middle East region, not just limited to e-commerce but also the likes of agritech, fintech, and more. This year, he plans to run various events in China to help Chinese technology companies set up their regional hub in Dubai.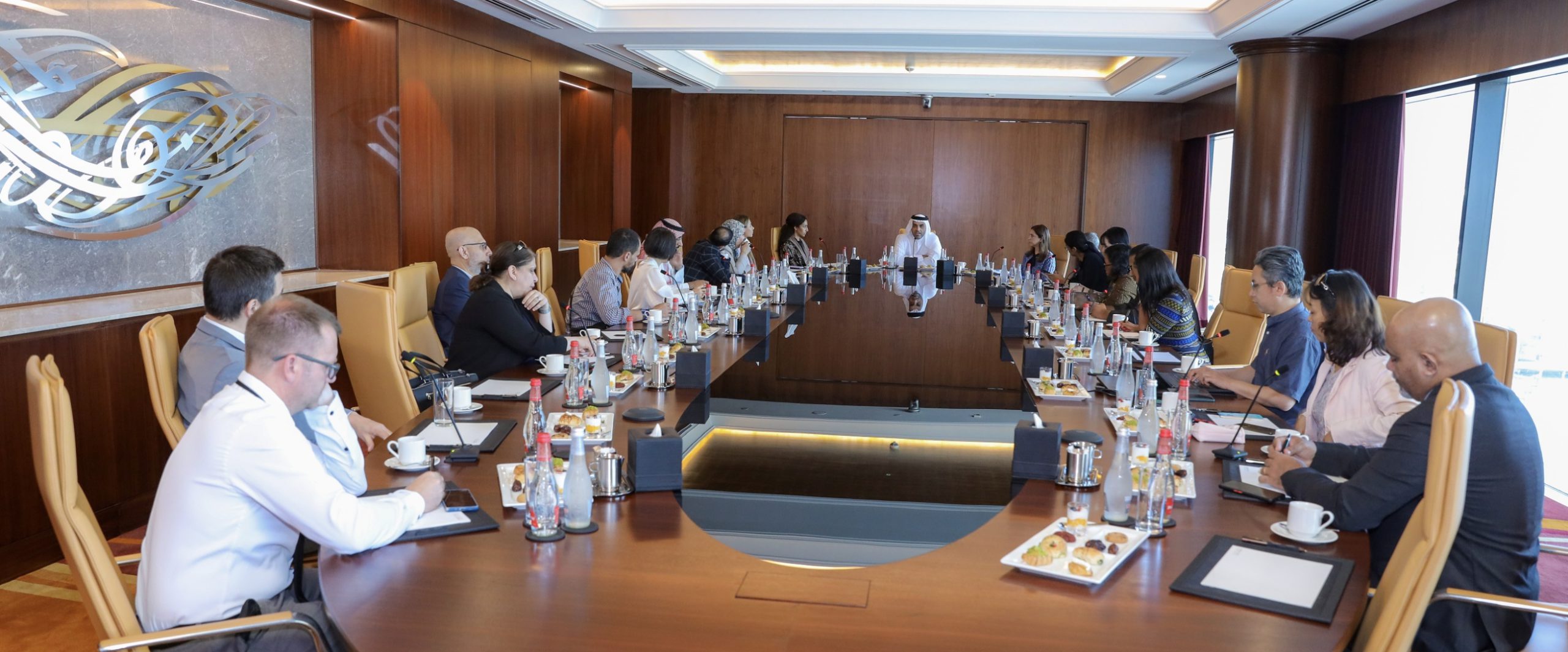 Saeed Al Gergawi, vice president of the Dubai Chamber of Digital Economy, told KrASIA during ENS that while the Dubai leadership understands that it is a small market, it is nonetheless crucial to provide the infrastructure that companies can utilize in Dubai to serve the global market.
Sitting strategically in the crossroads of Europe, Asia, and Africa, Dubai has benefited from its geographic position. The Dubai International Airport stands as one of the world's busiest airports, and the Port of Jebel Ali is among the busiest ports globally. The UAE has been signing free trade agreements to foster an environment conducive for manufacturers to establish operations and export to key global markets. This intersection of logistics and manufacturing is poised to raise the bar for Dubai on the global stage.
A safe harbor in a changing world
The UAE has demonstrated extraordinary resilience in spite of heightened geopolitical tensions and restructuring of global financial markets. Supported by structural reforms such as the legalization of 100% foreign ownership, the enactment of the commercial transactions law, and the revamp of the residency system, Dubai's real GDP grew by 3.2% to over USD 60.9 billion in the first half of 2023, surpassing average global growth rates.
Abdullah bin Touq Al Marri, the UAE's minister of economy, reiterated the nation's commitment to its principles of economic diversification, openness, and sustainability during the Dubai Business Forum 2023. "Our ongoing commitment to pro-business reforms and incentives continues to foster investor confidence," he said. Al Marri anticipates the nation's GDP growth this year to be predominantly driven by the non-oil sector, and for the UAE economy to progressively rely more on knowledge-based industries.
Richad Soundardjee, CEO for UAE and Egypt at China International Capital Corporation (CICC), shared that interest from Asian investors in the region's capital market has grown stronger over time, with Chinese investors viewing Dubai and the wider region as attractive options for expansion beyond their domestic markets. "The UAE is top of the list for Chinese investors owing to the dynamism and diversification of this market. The region is becoming a platform for international expansion for many of our Asian clients," Soundardjee said.
Hamed Ali, CEO of the Dubai Financial Market (DFM) and CEO of Nasdaq Dubai, believes that there can be deeper collaborations between China and the UAE through Dubai.
Dubai's prominence as a capital market can be attributed to the emirate's success in unlocking its assets and maintaining two-way communication between markets and investors. "We would like to tap into the very significant international opportunities in China and Africa. Dubai can provide visibility and scale to companies from these markets," Ali said.
Ali added that more companies from China are considering listing in Dubai, while also pondering how to scale up in the wider Middle East region from Dubai. His focus for the next two years, without losing sight of the next ten, is to build up Dubai's capital market into a truly international platform for companies to gain global visibility and scale up. "Market and exchanges should be fully aligned with the digitalization efforts of the country, and we won't be limited to just Asia and Africa," he said.
Dubai's internal definition of success is measured by not just economic progress but also people's happiness and quality of life amongst many other factors. The emirate holds a high standard of itself to ensure a high net satisfaction score for people living here, constantly molding the city to be attractive to the world's best talents.
Clear governance and agile decision-making processes enable Dubai to be a place where global companies can have regulatory certainty to chase progress—where goalposts don't move with the changing political landscape. To sustain this status, the Dubai government is working tirelessly, mobilizing all resources, to shape the emirate into one of the top three cities globally for both living and business.
36Kr Global is a media partner of the Dubai Business Forum 2023.