There are several types of venture capitalists. Some have backgrounds in finance and banking, while others are serial entrepreneurs who understand what it takes to string together a business with limited resources and then shoot for the moon. Yet another kind of investor draws from knowledge in highly technical fields, placing them in unique positions to formulate deep understandings of the hard science behind the business ideas they encounter. Yoke Sin Chong of iGlobe Partners belongs to the third group.
Chong spent two decades in the tech and healthcare industry before joining iGlobe in 2019 as a managing partner, utilizing her experience as the CEO of numerous companies, like NCS Group, Integrated Health Information Systems, and Singaporean telco StarHub. That's all to say, she knows the ins and outs of applications of artificial intelligence, cybersecurity, the internet of things, and digital platforms. This helps both her and iGlobe's investment direction when dealing with deep tech developers comprised of largely scientific and engineering teams.
This is a class of startups that often struggle to raise capital because of their products' complexity. Investors who lack the technical chops may pass on them simply because of the steep learning curve, but iGlobe and Chong thrive in that setting. "My background allows me to recognize potential and to know what works and what doesn't. It gives me values to guide entrepreneurs, especially in areas like smart cities," Chong told KrASIA in a recent interview.
Founded in Silicon Valley and now with its headquarters in Singapore, iGlobe Partners invests in what its team identifies as game-changing deep tech innovations, specifically in the fields of smart cities, synthetic biology, and fintech. The firm recently closed its iGlobe Platinum Fund III, raising USD 100 million for stakes in companies that the firm believes will reshape how we live. Already, iGlobe has invested in 11 companies through its latest fund, cutting checks for startups in the United States, the United Kingdom, Singapore, and other ASEAN countries.
This vast footprint reflects iGlobe's outsized impact despite its relatively low-key attitude. The firm's partners and advisors share decades of experience in IT, semiconductor development, the chemical industry, as well as biomedical science—Chong herself holds a Ph.D. in chemistry and currently serves as the president of the Singapore Computer Society. iGlobe's formation naturally gives it an edge in being not only shareholders of companies that are in its portfolio but also a technical and business advisor. "Besides providing the capital, we offer value-added services for companies we invest in. We look at how we can help founders improve their startups' operations by making tech, science, and business better. We also connect them to other potential investors and help the companies bring their technology to the market," said Chong.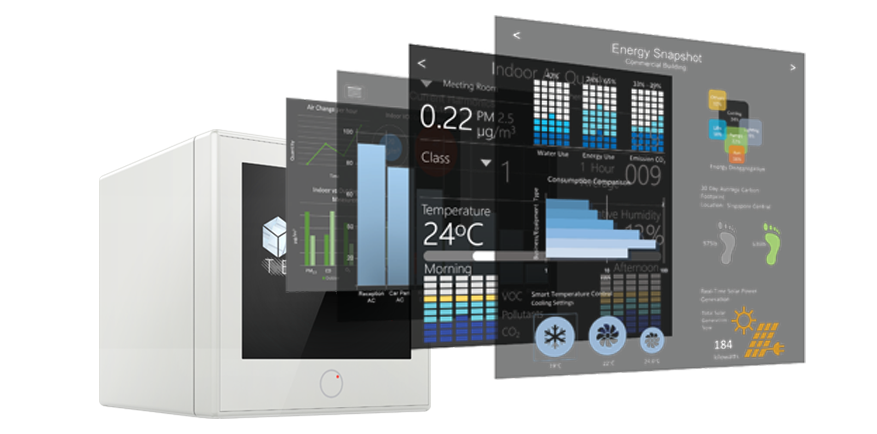 In its search for truly groundbreaking deep tech applications, iGlobe operates in circles where, more often than not, the hard science comes first, and progress relies on exchanges of information, even if that means letting outsiders in for a peek. "When I went to Silicon Valley and talked to founders and investors in the synthetic bio sector, I was quite surprised that even the lawyers were all biologists or chemists, and the marketers have PhDs in science," said Chong. "The good thing is that people are willing to share knowledge and information. In deep tech, when you discover a new invention, you'd want to patent it quickly to get legal protection. However, at the same time, people really come together to make the ecosystem work."
This attitude permeates what Chong describes as "centers of innovation." iGlobe sources its portfolio companies from places where cutting-edge research is conducted—Silicon Valley is a good place to meet like-minded people in synthetic biology, while the Massachusetts Institute of Technology is the ideal spot for unearthing new innovations in robotics. Regular interactions with these communities keep iGlobe abreast of the latest developments, and the firm uses this outreach to conduct pre-assessments for prospective portfolio companies.
iGlobe weighs at least three factors when it makes investment decisions—the resilience of its founders, the state of the company's operations, and the degree to which a company's product will move the needle in its field. Sometimes, all of those elements are present, and all that's missing is a solid framework. "When the companies have all the good ingredients but cannot piece them together, that's when we come in," Chong said.
One of iGlobe's notable portfolio companies in the US is C2i Genomics, which develops cloud-based cancer diagnostics using AI pattern recognition and whole-genome analysis for accurate detection. Another is Matterport, a spatial data aggregation firm that uses an AI-powered 3D data platform to create digital twins of physical spaces. In Southeast Asia, iGlobe's Platinum Fund III portfolio companies include Singapore-based Docquity, a social network for medical professionals; and SourceSage, a B2B e-commerce platform. The firm also made an investment in a digital bank, Tonik, in the Philippines. These companies may not be household names, but the common thread is they are changing the underlying systems that people interact with every day. Tonik, in particular, is changing how unbanked people—71% of the Philippines' 72 million adult population—can access financial services.


High risk, promising returns
World-changing technologies take time to build, so investing in deep tech requires patience. VCs that pour funds into companies that develop new technologies that rely on substantial, inventive science and engineering may not see any returns for five or ten years, Chong said.
Take Singapore, iGlobe's center of operations, as an example. The city-state is one of the forerunners in smart city development, with a handful of companies building promising solutions that may someday be taken for granted as part of its infrastructure, yet there are few investors in the region that focus on deep tech investments. Right now, most of that money comes from the US, but that balance may soon change. "We see the rise of deep tech, especially in terms of AI applications, in almost every industry. China is a good example where there's the pervasive use of AI in every field, and the trend is going to come to many other Asian countries as well," Chong said.
Only a handful of VC firms allocate a significant portion of their capital to deep tech companies like iGlobe. This strategy has unique risks—deep tech requires double the capital to develop new technology compared to consumer digital platforms that are built on existing technology. They also need a much longer time to take those innovations from the lab to the market. Chong said the toughest part of making deep tech investments is predicting the timeline of tech adoption and figuring out whether a company can build out completely before the fund empties or expires. That hazard is observable in telehealth, for instance. "I've worked in this sector for many years, and we tried to push for telehealth 15 years ago, but it didn't really take off until last year because of the COVID-19 pandemic. That is why the VC cycle [in deep tech investments] is inherently long, but the returns are phenomenal," Chong said.
iGlobe's willingness to shoulder that risk is already paying off. "In our Platinum Fund III, we are expecting a few exits already through IPOs and SPACs. It has been quite remarkable for us because this was achieved within two years."
The pandemic has accelerated tech adoption in many facets of society, and Chong believes we'll see even more deep tech and AI applications in various sectors in the near future, spanning healthcare, smart cities, finance, and education. "With advances in AI, we'll have the ability to assist doctors in evaluating patients by utilizing data that has been collected, as well as from predictive data of other patients. Healthcare will definitely see a huge advancement," she said.
Meanwhile, deep tech applications in smart cities, such as the use of IoT sensors and digital twins, are becoming more common. "A digital twin is a virtual replica of a physical product that uses real-world data to run simulations and predict how a product will perform. Soon, we'll use digital twins for everything. While you have an offline or physical presence, you'll also have an online presence for any management and maintenance. This can apply to cars and the aviation industry as well," Chong said.
With its new funds, iGlobe Partners plans to invest in 15 to 20 more tech startups, with ticket sizes ranging from USD 500,000 to USD 10 million. As deep tech companies are cross-border in nature, iGlobe also assists founders with expanding their business footprint internationally by connecting them with local partners. They also help promising entrepreneurs form relationships with prospective investors. The firm has an active network of partners and advisors in Singapore, Malaysia, Japan, Australia, Canada, and the United States. "We see ourselves as between western and Asian startup ecosystems. We happen to be the only Asian VC in many deals because of our unique propositions and keen interest in science and tech. That's also a testament to their trust in us," said Chong.