Catch up by reading Part 1 and Part 2 of this series on Shein.
A glance at Shein's sales trends over the past 12 years indicates that volumes peaked in 2017. This was when Shein took off in the Middle East.
The Middle East presents a challenge in logistics for retail brands. For instance, Saudi Arabia is sparsely populated, with many customers having imprecise or inaccurate addresses, which makes last-mile delivery difficult. Most customers also prefer to pay cash on delivery instead of through e-payment channels.
"Last-mile delivery in the Middle East is particularly important for all Chinese cross-border e-commerce players. This is like the last step of a long march. If you can't cross this, you won't succeed," said a representative from Saudi Arabian state-owned logistics provider, Naqel Express.
When Shein entered the Middle East market in 2015, Xu visited the Saudi Arabia to discuss cash-on-delivery solutions with Naqel. Ultimately, Shein took on the responsibility of first-mile logistics to reduce its costs, while Naqel handled cash payments when customers received their packages.
According to Naqel's representative, Middle Eastern customers have bigger basket sizes than customers from other markets, with an average order value of around USD 150. But customers have high product quality expectations, which means e-commerce companies need to focus on quality control to maintain repurchase rates, reduce their average marketing costs per order, and slash return rates.
A logistics entrepreneur in the Middle East told LatePost that e-commerce companies in the Middle East had tried to reduce the ratio of cash-on-delivery orders they received to about 60%, but Shein actually managed to get this down to 30%. "Perhaps their supply chain is good and the repurchase rate is high, so customers trust them," he said. This has not been confirmed by a third party.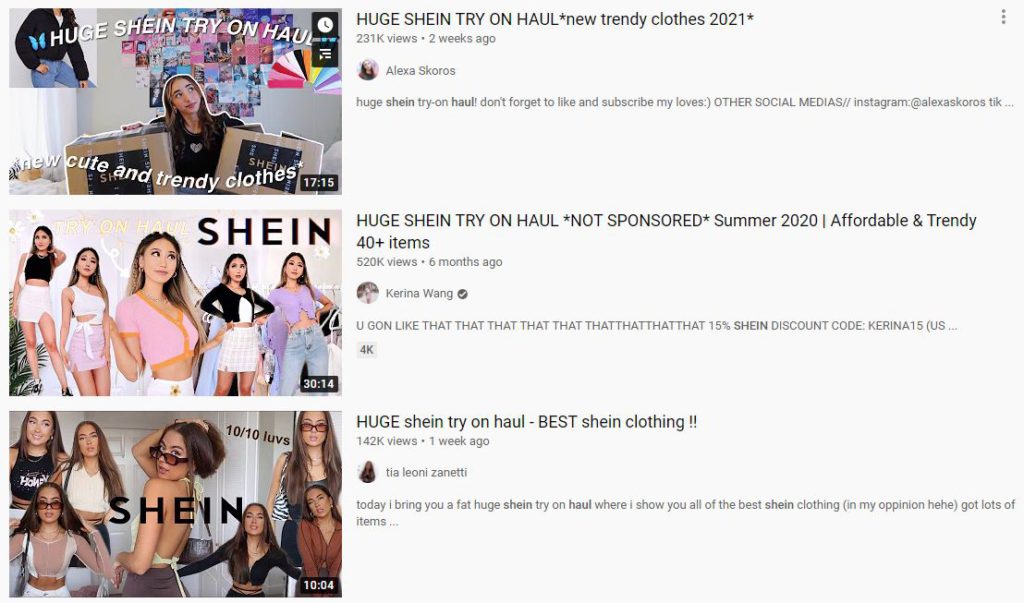 At its peak, Shein's daily sales volumes in the Middle East were more than the combined sales volumes of every other cross-border company operating in the market, according to one of Shein's investors. "Imagine Zara's sales volumes exceeding those of Taobao and JD combined."
Another dollar-denominated fund investor revealed to LatePost that in 2018, 30% of Shein's sales came from the US, with 20% from Europe and another 20% from the Middle East.
Following its success in the Middle East, Shein began to expand to other markets. A former employee of Shein India, where cash-on-delivery is part of the business model, told LatePost that it was investing heavily in the Middle East, India, and Southeast Asia. Shein wants to expand its business in India, but a poor logistics infrastructure has led to complaints and high return rates.
Shein had built a returns warehouse and delivery warehouse in India, but according to the former staff member, some parcels returned in India had not even been opened, meaning the products were still brand new. To reduce losses, Shein reportedly decided not to return these goods to Foshan, but rerouted them to Europe to sell them there. This information has not been verified by third parties.
One of Amazon's global vice presidents in charge of cross-border sales told LatePost that Shein's sister brand, Romwe, launched on Amazon's US site in 2015. Subsequently, it joined Amazon's sites in Europe, Japan, and nine other markets. In 2018, Shein's annual sales on Amazon exceeded RMB 100 million (USD 15.4 million), the global VP said, making it one of the site's most important apparel sellers.
Clearly, Amazon's global reach presents an opportunity for Shein to expand massively beyond its own site. Aside from its massive customer base, Amazon also has ample warehousing and logistics facilities that Shein can utilize.
Shein has reached the goals outlined in its 2018 business plan: it has achieved its reported target for annual sales of RMB 12–40 billion (USD 1.85–6.17 billion), transformed its supply chain, and expanded globally. At its annual meeting in 2020, Xu said to his employees that the company's sales had surpassed RMB 20 billion. But, ever cautious, his next sentence warned his employees that they had to prepare for dangers that were about to come up.


Twelve years in the making
2020 saw numerous retail brands and shops fall victim to COVID-19. Zara's parent company, Inditex, said that it would close as many as 1,200 stores globally, with its 2020 Q1 reports indicating a net loss of around EUR 409 million (USD 496 million).
In contrast, Shein's sales in March 2020 tripled year-on-year. Its servers were overwhelmed by a sudden flood of orders. A programmer working for Shein complained to LatePost that he had ten times as much work as he did at his previous position. Still, he counts himself fortunate—his previous employer, which was also a cross-border e-commerce company, was in a state of crisis due to COVID-19 and had laid off its entire technical staff.
Shein's Chinese shipping warehouse is located in Foshan, right next to Vipshop's warehouse, which is several times larger. More than 1,700 of Shein's staff have been laboring away in these small quarters, where there is a shortage of storage space. Shein's HR department reportedly hired over 3,600 warehouse workers within a week.
But that still was not enough to handle what was about to come. On April 17, Shein received an explosion of orders. Its HR department made an urgent decision to mobilize over 900 employees from other departments to help out at its warehouse. A few days later, Shein temporarily suspended new orders.
Shein has grown into a global giant, with four research and development institutions in Nanjing, Shenzhen, Guangzhou, and Hangzhou, six logistics centers in Foshan, Nansha, Belgium, India, and the US's East and West Coasts. It also has seven customer service centers in Los Angeles, Liege, Manila, Yiwu, and Nanjing. In all, it has more than 10,000 employees, with its supply chain operations, including warehousing and logistics, taking up the largest headcount.
In the future, the company wants to develop new businesses in mobile payments, supply chain financing, advertising systems, customer account management, and mobile traffic. It has also decided to explore opening brick-and-mortar stores. If that happens, Shein may start to resemble Zara.
A dollar-denominated fund investor who contemplated investing in Shein in 2015 said her biggest concern back then was whether the company could build its own brand, and that its brand value may be limited. She passed on the opportunity to write a check. Now, she believes that average order value data and repurchase rates suggest that Shein's brand is solid. In 2019, its average order value was around USD 100. In 2018, its repurchase rate was over 30%.
Shein has become a global company, but the company's core management team has not changed since its inception. Aside from Xu, who remains CEO, its team also includes Miao Miao, chief marketing officer; Xu Hao, chief technology officer; Ren Xiaoqing, supply chain lead; and Kong Xiaoqing, human resources and administration lead.
Xu excels at seizing opportunities and is willing to sacrifice to achieve his goals. He is someone who will not be late with paying his suppliers even by a day, but simultaneously, one who is ruthless enough to rip out his team from a company without informing his partners.
During the 2008 financial crisis, Li said that he and Xu had a chat on how the collapse of the middle class meant that there were opportunities to sell cheap clothing. However, this is an observation that many made at the time, not just the two of them. Still, 12 years on, Xu has emerged as the ultimate winner among those who turned boxes of clothes into something more.


This entry is based on an article originally published by LatePost. It was translated by Lin Lingyi.