This article is an abridged version of the panel titled "The Great Digital Leap" at the CXO Summit – APAC 2020. To watch again the session of this webinar, please visit this link. KrASIA is a partner of CXO Summit – APAC 2020.
Based on a study by McKinsey, approximately 80% of executives had expressed concerns that their existing businesses face the potential risk of being disrupted. While technology has largely been at the heart of this disruption, executives recognize that creativity and innovation are critical elements in staying competitive.
In the second edition of the CXO Summit – APAC series, organized by the Asia Investment Conference and Datasite on 10, 12 November 2020, business leaders echoed their views on how innovation is key to surviving and thriving in the current market.
Desmond Chua, head of Asia Pacific at Datasite, told moderator Larissa Tan, CEO at Vanda Electrics, said that for him, innovation is about using machine learning and artificial intelligence (AI) to deliver what clients find useful. "It boils down to listening to our clients, making use of datasets to back our innovation and our investment," Chua added.
Adapt or die
Considering the COVID-19 situation, the "Great Digital Leap" has been a leap for survival. For example, insurance companies today are redesigning their products based on regulations around business travel and tourism.
The traditional approach to doing business must be recalibrated to deal with a new ecosystem of uncertainty, and the analytics around those models will become an important part of that process.
In a draconian way, the pandemic has forced companies all around the world to include technology in their operations. Those who do not adapt will simply be left to die. The most recent casualty was a 160-year-old brick-and-mortar retail store in Singapore, which had to close because shoppers were visiting the malls less and using e-commerce more.
Varun Mittal, global emerging markets fintech leader at Ernst & Young, believes that companies today generally fall into two categories: the ones whose business models have been permanently disrupted and will never be the same, and incumbents firms that will become increasingly competitive, better, faster, and cheaper, because of technology.
"Those companies and sectors will have to use technology to a much larger scale versus others. They will use this as an incentive or initiative to clean out the mess in the system, get synergies, and be a better self" he said.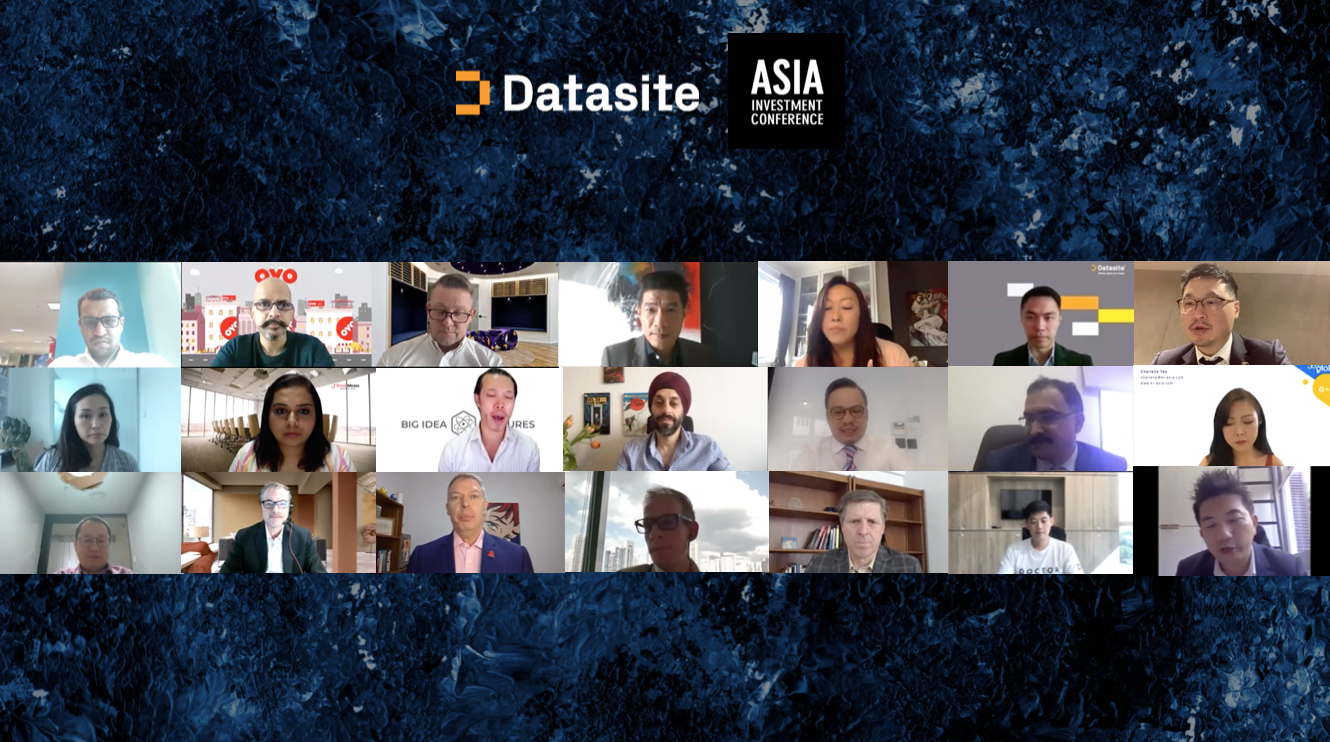 Customer is still king
The silver lining is that technology can bridge the communication gap between parties. However, technology has its limitations when it comes to empathy. For example, the ability to understand the pain points of a business, or underlying the objectives of the government when a regulation is passed. Also, how the motivations of past investments can impact strategies and decision making today.
These are all "analog variables" that are part of a complex system, which requires humans to make the best judgment. They cannot be simply quantified and contextualized using technology. Jason Thompson, CEO at OVO, said that the minute we use technology to reduce the costs associated with these processes, whether it is AI or data science, we will fail miserably. 
Discovery in data
While business owners try to manage uncertainty and understand the market demand in these unprecedented times, Mandar Vaidya, CEO for Japan, Southeast Asia, and the Middle East at Oyo Hotels & Homes, says that many customers are in a kind of limbo. In the case of hospitality, which has been one of the hardest-hit sectors, trying to cater to the customer's needs is extremely challenging.
Under more predictable circumstances, it is relatively easy to ask, "What are your needs?", "What kind of product would you like?" or "What changes should we make to improve our service?" The collection of those data points would enable hotels to triangulate what customers are looking out for when traveling. In today's context, those questions have become irrelevant.
"It is one thing for us to talk to customers and ask them what they would love from their favorite hotel in normal times, but in COVID times, especially when there have been lockdowns, their answers would be 'We don't know. We really don't know," Vaidya noted.
Notwithstanding the lockdowns and travel limitations, Vaidya continues to engage his customers. By leveraging technology to survey and analyze trends in the market, Oyo was able to discover new travel hotspots for staycations and weekend getaways for customers as the lockdowns eased and people started traveling again.
Too many touchpoints, too little time?
The number of digital touchpoints has increased significantly this year due to a greater number of people spending more time on the internet. Because of the amount of time spent by customers online, Ayumi Nakajima, head of Southeast Asia and India at Pinterest, thinks that it is even more important for tech companies like Pinterest to make the best out of that 10 to 15-minute window when a customer gets onto the platform.
"For us, it is actually about how do we get people from online to offline? We don't want people to stay on their phones for hours and hours, mindlessly scrolling. If they are looking for a recipe, we want them to find a recipe as quickly as they can, have the ingredients in hand so that they can put down their phones and actually make the food, or do that activity with their kids, or decorate their home or whatever that project may be. So, in a way, we are encouraging people to shift from the online to the offline world," Nakajima said.
Even in healthcare, which is probably one of the most conservative industries, technology has played an increasingly important role in multiple fronts, from improving the treatment process to inventing new medicines and educating new practitioners.
"We revolutionize work practices in healthcare [with technology]," said Zen Koh, group deputy CEO and co-founder at Fourier Intelligence.
Rather than see technology as a substitute for humans or face-to-face doctor-patient interactions and examinations, the future of healthcare will evolve into a collaborative model, where doctors and patients will be able to utilize and benefit from available digital resources. One example is the human genome, which essentially codifies the human body digitally. This process is only possible because of the combination of traditional knowledge and the emergence of new and better technologies.
For Datasite, which is in the business of providing technologies and solutions to clients involved in large corporate transactions such as mergers and acquisitions, or fundraising exercises, the face-to-face interaction is still irreplaceable.
"Imagine acquiring a USD 100 million manufacturing plant without having met the management team in person or even conducting a site visit. The completion of this kind of deal tends to be far between, especially in regions where relationships and face time tend to matter more and plays a larger role in deal-making," Chua said.
Yet, by harnessing communication platforms such as Zoom, some processes may be more efficient. For example, a conventional investor roadshow, which typically takes two weeks, can now be executed within two days by stacking virtual back-to-back meetings, without the need to accommodate for traveling time.
With numerous Zoom calls, endless online communications, and abundant content being pushed from the internet, digital fatigue has become commonplace, both at home and at the virtual office. Given the pervasive nature of technology, companies will need to strike the right balance between using technology and ensuring sustainable workplace productivity to stay competitive and leap into the new digital age of consumers.