In Southeast Asia's increasingly crowded online used car scene, Carsome is unlike its competitors—in just about every way.
The pre-owned automobile trading platform, which was founded in 2015, has become the first startup of its kind to sell cars on Shopee, covering every process related to auto-trading—listings, bids, logistics, payments, inspections, and ownership transfers. It has a presence in Malaysia, Singapore, Indonesia, and Thailand.
Shortly after COVID-19 lockdown measures were lifted across these four markets, transactions on Carsome rose 300% in June compared to the previous month, marking a 70% bump from the same period last year.
A clutch of automobile startups have sprung up in the region to meet growing demand for used cars, with notable names in the market including Singapore-based Carro, Kuala Lumpur-headquartered iCar Asia, and Indonesia-based BeliMobilGue.
KrASIA recently spoke with Carsome CEO Eric Cheng about the firm's plans for sustaining momentum and its ambition to bring the entire car buying experience online.
The following interview was edited for brevity and clarity.
KrASIA (Kr): How does Carsome attempt to elevate the customer experience, turning the complex process of purchasing a pre-owned automobile into something fun? 
Eric Cheng (EC): Buying used cars has always been a shady and unpleasant experience. We look at it from the perspective where we put the customer first. We want to elevate the experience, and deliver something that is very different from what is on the market right now. This is why we came up with that collaboration with Shopee to digitize and visualize the entire purchasing process for buying used cars. We are successful in controlling everything from end to end, starting from the seller and reaching the buyer.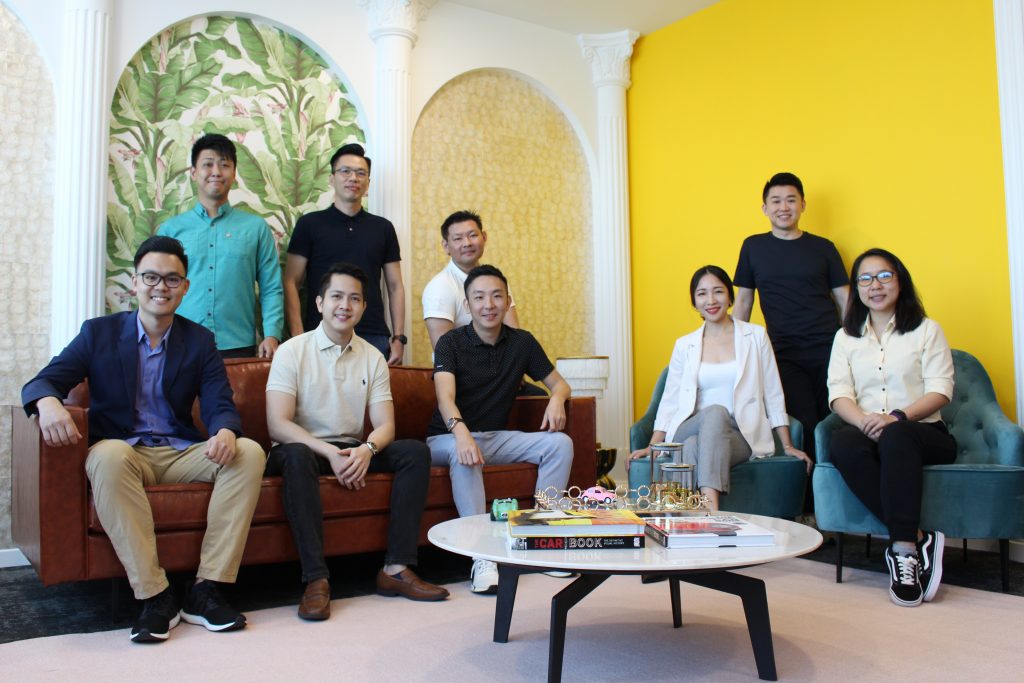 Kr: How does Carsome's platform and the collaboration with Shopee make it easier for shoppers to narrow down their choices? And how does the virtual inspection process work to boost shopper confidence?
EC: First, Carsome makes online shopping easier by delivering good quality used cars; people can check a vehicle's information and condition. Secondly, it also comes down to how the process works. We are able to help deliver good products in the market, and we also offer a warranty that lasts for a year.
The partnership with Shopee helps us with outreach, as it has a very large user base. There are a lot of car buyers, but we need to convince them to trust us. The collaboration between the two creates a seamless experience to deliver the used cars.
Kr: Carsome experienced a V-shaped recovery in the past few months. Can you tell us why that recovery happened? How will Carsome sustain this growth?
EC: The used car market has always been pretty resilient when economies slow down. Now especially, we benefit from the fact that a lot of people shy away from public transport, where private cars are the mode of travel. It helps us grow. On top of that, accelerated digitalization extends to new heights where buyers want to purchase in a way that is more seamless, which is what we are trying to provide.
Since June, we've almost achieved record-high month-over-month growth. September looks like the best recorded month ever. We expect the momentum to carry through the next few months. We're staying cautious, and expanding to make sure that we can cater to more customers. The fact that we are unable to travel to other countries is a major bottleneck. Still, we are pretty optimistic.

Kr: How are the region's markets different for Carsome?
EC: The important thing to do in Southeast Asia is to localize—not just your product or your theme, but your message to the customers. I think it is important to find out which channel works. For example, in Malaysia, Google is one of the key channels for people who want to buy and sell cars, whereas in Thailand, they like to be connected to videos rather than sticking things on a text page like Google.
The key difference is in the format that we use to reach out to our customers and even for the content itself. But there are things that are similar when it comes to the depreciation of the car and contribution pricing. They all work with a very similar formula, depending on demand in the market and the levels of supply in different cities.
Kr: Carsome has been strengthening its regional presence in Southeast Asia. What is your plan for the next two to three years? 
EC: We want to be the largest automobile trading platform in Southeast Asia. Right now, we are in Malaysia, Indonesia, Thailand, and Singapore. We're looking at Vietnam and the Philippines as the two main markets to expand to beyond this fall.
We spent the last few years helping consumers to sell cars [by facilitating bids], and we just expanded the service into direct trading and truly creating an end-to-end process. We're creating an ecosystem where other industry players are plugging in, like banks, insurance companies, and warranty companies.
For the next two to three years, what we will do is extend these services into more cities—that's our first priority. One of the other things is to also strengthen Carsome's offerings, because certain parts of the processes are still not completely online, which is what we want to focus on—being digital and reducing the time for a car to be delivered to customers.