Lim Chong Chong, the founder of Singapore-registered fund management firm Ascent Capital, first visited Myanmar in 2013, when he was working for Singaporean wealth fund Temasek as an associate director. At that time, just two years after the ending of military rule in the country, the internet connection was still a luxury, and mobile users had to pay around USD 250 for a new SIM card from the black market.
Lim, however, saw the potential of the country and decided to stay. Five years later, in 2018, he launched a Myanmar-focused private equity (PE) fund named Ascent Myanmar Growth Fund (AMGF), which in November 2020 announced the completion of its fundraising round collecting USD 88 million from investors like Temasek, the Asian Development Bank, and Philippines-based JG Summit Holdings. AMGF became the largest PE fund in the country by capital commitment, Lim said.
Meanwhile, Myanmar's digital landscape was developing quickly. By January 2020, 41% of Myanmar's population, or about 22 million people in the country, was online, while SIM cards can now be bought for just USD 1.50 or less.
The final close of the fund, however, came at a time when the COVID-19 pandemic wrecked the global economy, including Myanmar's. The country's gross domestic product (GDP) growth is estimated to drop from 6.8% growth reported between 2018 and 2019 to just 0.5% for 2019 to 2020, according to a World Bank report released in August. Yet the fund's completion, at USD 88 million, 76% higher than the initial goal of USD 55 million set out in 2018, is a sign of Myanmar's burgeoning investment landscape and economy, Lim said to KrASIA.
"Once the COVID situation is stabilized, we should be seeing very positive economic growth in the coming three to five years. But for the next two years, it will be a challenging time in terms of the level of foreign direct investment. Again, it's not just happening in Myanmar. Investors may have issues that they need to deal with, so they don't have the bandwidth or resources to invest," he said to KrASIA.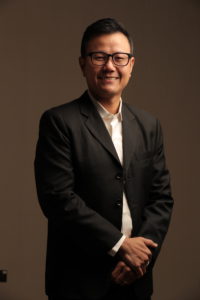 COVID-19 as Myanmar's 'investment accelerator'
Although Lim admitted that the COVID-19 pandemic has made the overall operating environment more challenging, the public health crisis is also acting as "an accelerator" of Myanmar's investment landscape. "One challenge is that it is harder to meet with new leads. But at the same time, it gives us the opportunity to work with certain companies, which previously was harder for us to assess," he said.
"One of the challenges that many investors face is the gap between the entrepreneur's expectation and what investors are willing to offer. When the market opened up, there was a lot of pent-up demand from foreign investors. As with everything when demand surpasses supply, there was inflation. In the last three years, as Myanmar's economic growth has slowed down, foreign investing interest has been tapered. We see that business owners have lowered their expectations, but they have gained more exposure in connecting with foreign investors and companies," Lim explained.
While Lim emphasized that sectors involving "human-to-human interaction" such as tourism and hospitality have been severely affected during the COVID-19, he highlighted that businesses that operate "manually" are doomed to suffer the most. He mentioned the country's microfinance (MFI) sector as an example, as MFI firms were unable to collect repayments from borrowers during the lockdown, which hurt companies' liquidity and cash flows.
However, the country still saw a steady flow of technology funding coming from local and regional investors, Lim mentioned. In May, Ant Financial, the fintech arm of e-commerce giant Alibaba, invested USD 73.5 million for a minority stake in Yangon-based mobile payment provider Wave Money. Shortly after, Singapore-listed Yoma Strategic also announced that it will take over Telenor's 51% stake in Wave Money in a USD 76.5 million deal.

Ascent Capital also led its first investment of USD 26 million in Frontiir in June, a homegrown internet service provider that, as of March 2020, is serving around 3% of Myanmar's 55 million population. Although it took Ascent Capital 18 months to get the first deal, the fund manager expects to invest yearly in at least two companies. The next deal is targeted for the first quarter of next year, according to Lim.
Ascent Capital seeks investment opportunities worth at least USD 5 million in tech-enabled companies across five main sectors—consumer goods, education, financial services, healthcare, as well as technology, media, and telecommunications (TMT), with a market capitalization of between USD 2 million to over USD 50 million.
When asked about the impact that the AMGF will have on local startups, Paing Hein Htet, a New Ventures manager at local tech hub Phandeeyar, explained that it will have "indirect effects" on the local startup scene, given its focus on the growth sector and traditionally managed business. "The capital infusion into the traditionally managed business will drive demand for digital services that, hopefully, will attract SaaS startups to provide more services to the portfolio of Ascent Capital. The direct effect will be that there will be more choices for growth-stage startups to raise funding from," he said.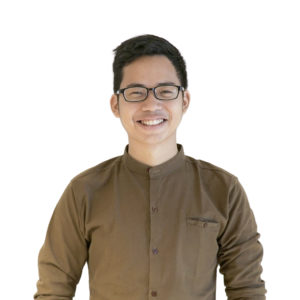 A call to simplify the regulatory landscape
Although Ascent Capital's oversubscribed fund is strong evidence for the growing interest in the country's tech landscape, investing in Myanmar isn't without challenges. Even with recent reforms, economic and political uncertainties have hampered the growth of the local tech scene.
"Foreign investors have two main considerations: setting up a company and moving money into and out of the country. I've seen tremendous improvements, but there is still a lot of red tapes to be eliminated," Lim said. "To get through the entire investment process, one has to go to multiple agencies and ministries, there is no single window per se," Lim added.
"In high growth areas such as fintech, I believe that the regulators should lower barriers to entry, to invite more funding from investors and innovations from startups. Mechanisms such as regulatory sandbox environments are much needed to foster that growth," added Ye Myat Min, founder and CEO of Nexlabs, a Myanmar-based digital consulting firm.
With Myanmar's ruling party, the National League for Democracy (NLD), clinching a second landslide victory in the recent national general election, Lim believes that the general investment climate will be challenging for the next two to three years, but will be "very positive" in the coming three to five years.
"This is going to be the second term of the NLD's administration. The learning curve, hopefully, is over. In the first term, the government has learned a lot, so now they will be able to adapt and apply in the second term of government," he said.
Paing Hein Htet shares the same sentiment. "The economy will rebound, while the investment climate will still be in recovery mode. It is very likely that we will not see crazy bets in disruptive startups, but ongoing, doing-well startups will be able to raise further funding easier than these times," he said, adding that more conventionally managed companies will appear in the Pre Listing Board of the Yangon Stock Exchange, a new trading board for firms that have yet to qualify for listing on the local bourse.