In January, KrASIA held its first Open Office Hour session, where iGlobe Partners was in conversation with three Singapore-based startups—Protos Labs, ProfilePrint, and AiTreat. Each startup had 30 minutes to chat with iGlobe Partners' managing partner, Yoke Sin Chong. The conversations covered fundraising, ways to scale a business, how to develop strategic partnerships, and more. The sessions were open for representatives of other startups to listen in as audience members. On March 24, KrASIA will host the Open Office Hour session as part of the AsiaForward Startup Day 2022. Collaboratively organized by Alibaba Cloud and KrASIA, the inaugural AsiaForward Startup Day aims to uncover new insights through cross-border knowledge exchanges involving business and investment leaders based in Southeast Asia and China.
Open Office Hours is your chance to seek guidance and suggestions from VC investors based in Southeast Asia or China. Selected startups can join these conversations and network with Asia's leading investors in the one-on-one sessions. These dialogues will also be open for representatives of other startups to listen in.
Submit your deck here by March 14, 11:59 p.m. (GMT +8), to participate in Open Office Hours.
These are the VC investors who will be available during Open Office Hour:

Minjun Liang is the founding partner at ATM Capital. He has been investing in early-stage Southeast Asian startups since 2017. Before establishing ATM Capital, Liang held various posts in Alipay for ten years, including vice president of international business, vice president of Alitrip (now Fliggy), and general manager of the mobile payments promotions department. Between 2011 and 2015, he was an appointed consultant for the People's Bank of China.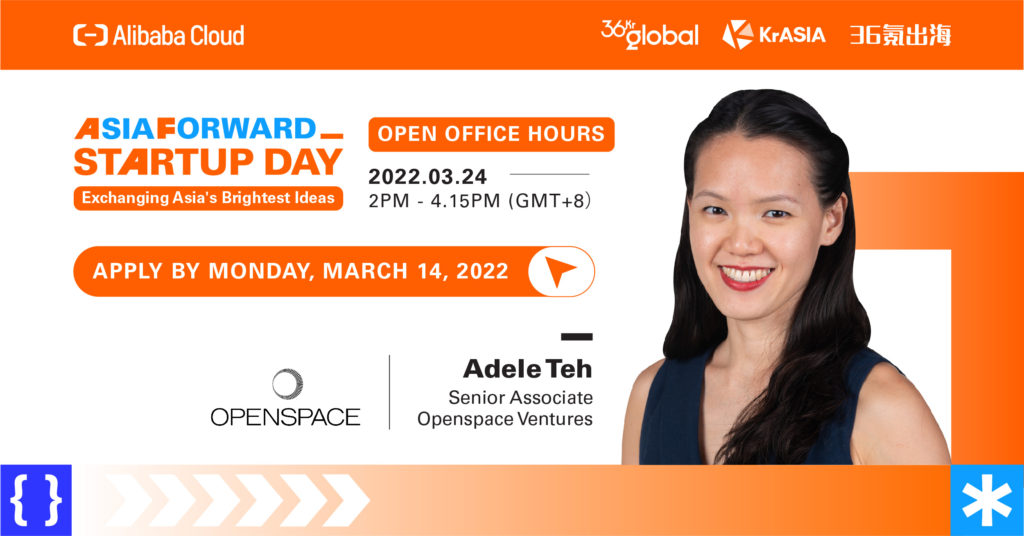 Adele Teh is a senior associate at Openspace Ventures. She oversees opportunities for the OSV+ growth fund and is an advisor to Openspace Ventures' portfolio companies. Before joining Openspace Ventures, Teh was an investment banking associate director in the corporate finance team at UBS Singapore, where she led and supported key processes for M&A transactions, IPOs, private capital raises, and bond offerings in Southeast Asia.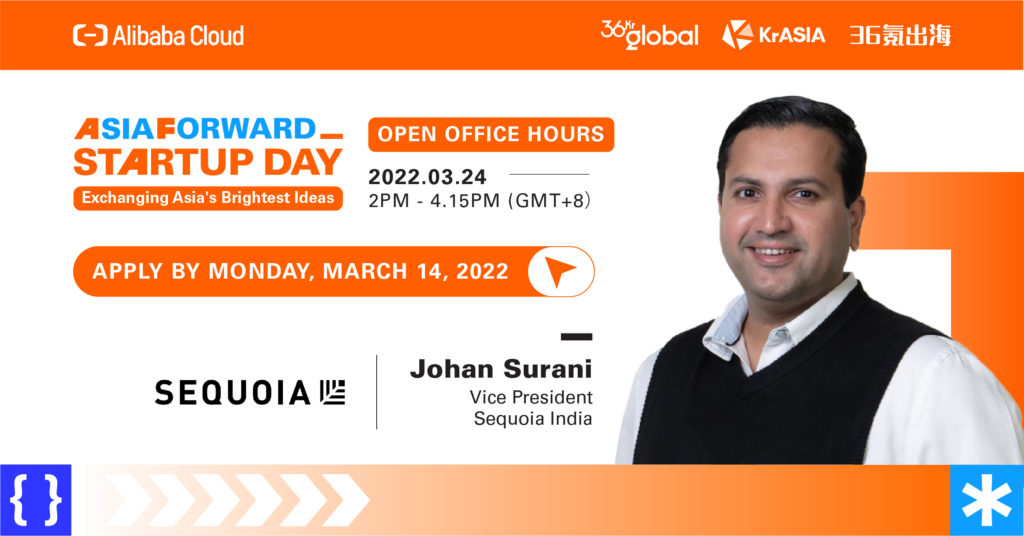 Johan Surani is vice president of Sequoia India. He focuses on early-stage investments across Southeast Asia. Surani grew up in Malaysia, attended Stanford University in the United States, and then returned to Southeast Asia, where he has been living for the past 13 years. Surani started his career as a management consultant in Singapore with Bain & Company, then co-founded Zalora in Malaysia, and was a senior vice president at Gojek in Indonesia before joining Sequoia India.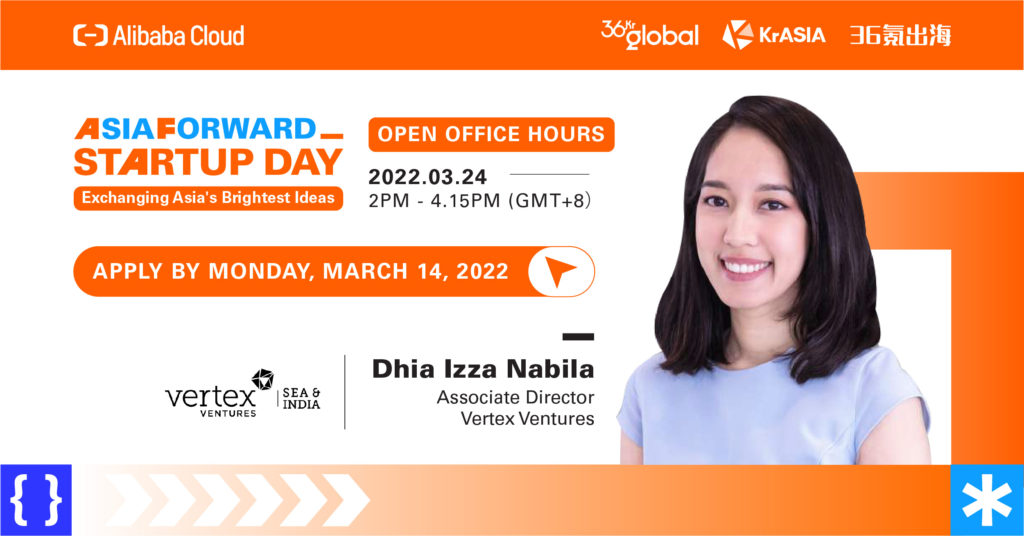 Dhia Izza Nabila is associate director at Vertex Ventures Southeast Asia & India. She joined Vertex in 2019 and now focuses on investment opportunities in Indonesia. Previously, Nabila was a product manager for Traveloka's fintech products.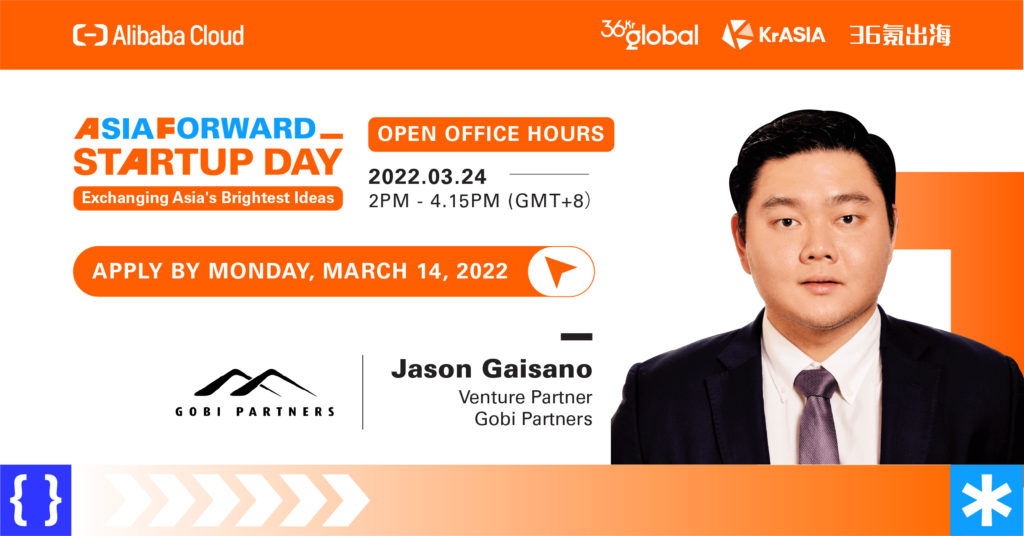 Jason Gaisano is a venture partner at Gobi Partners. He is a co-founder and partner of Core Capital, where he leads fund management, fundraising, and joint venture relationships. Gaisano also handles the business development arm of Taft Properties, a real estate development company backed by Vicsal Development Group, which is operated by his family. Before working in these roles, Gaisano was an associate at a boutique private equity firm in New York, focusing on deals related to health tech, biotech, asset management, and fintech.