Sunwah Group began as a seafood processing business in Hong Kong in 1957. Over the years, it has grown into a conglomerate with a diverse portfolio of companies operating in various industries, including real estate, financial services, media, and healthcare. Today, Sunwah has business operations around the world, spanning mainland China, ASEAN nations, and countries in North America and Europe.
In recent years, the group has branched out into the innovation economy. Since 2018, the company has set up innovation centers across Asia, including Chinese cities such as Tianjin and Beijing, Phnom Penh in Cambodia, as well as Hanoi and Ho Chi Minh City in Vietnam.
These facilities offer workspaces for entrepreneurs and startups to access resources for building and growing their businesses under one roof. At the same time, through partnerships established with universities and industry stakeholders, the innovation hubs aim to nurture an ecosystem of startups to produce cutting-edge solutions, as well as foster fresh talent.
"Seeking new business models has always been a top priority for us," explained Jesse Choi, regional director of Sunwah Southeast Asia and CEO of Sunwah Innovations.
The idea of tapping startups to drive innovation is a strategy employed by the company to adapt to market changes. "It is critical to deploy and use technologies effectively in order to strengthen enterprises' capabilities, particularly their ability to manage and organize."
In December 2020, to mark Sunwah Group's 50th anniversary of business operations in Vietnam, the company established the new Sunwah Innovation Center Ho Chi Minh City. The center was launched to incubate Vietnamese early-stage startups with leading-edge ideas, priming them for international expansion. "We focus on empowering the 'going global' ambition and capability of the startups, and leveling up Vietnam on the global startup map," said Choi.
At the same time, the innovation center doubles as a gateway to the Vietnam market for foreign investors. "For international startups, our innovation center in Ho Chi Minh City is a place for them to showcase their innovative solutions to the local community and potential buyers. We will also select some foreign startups to help them build 'go-to-market' strategies and approaches."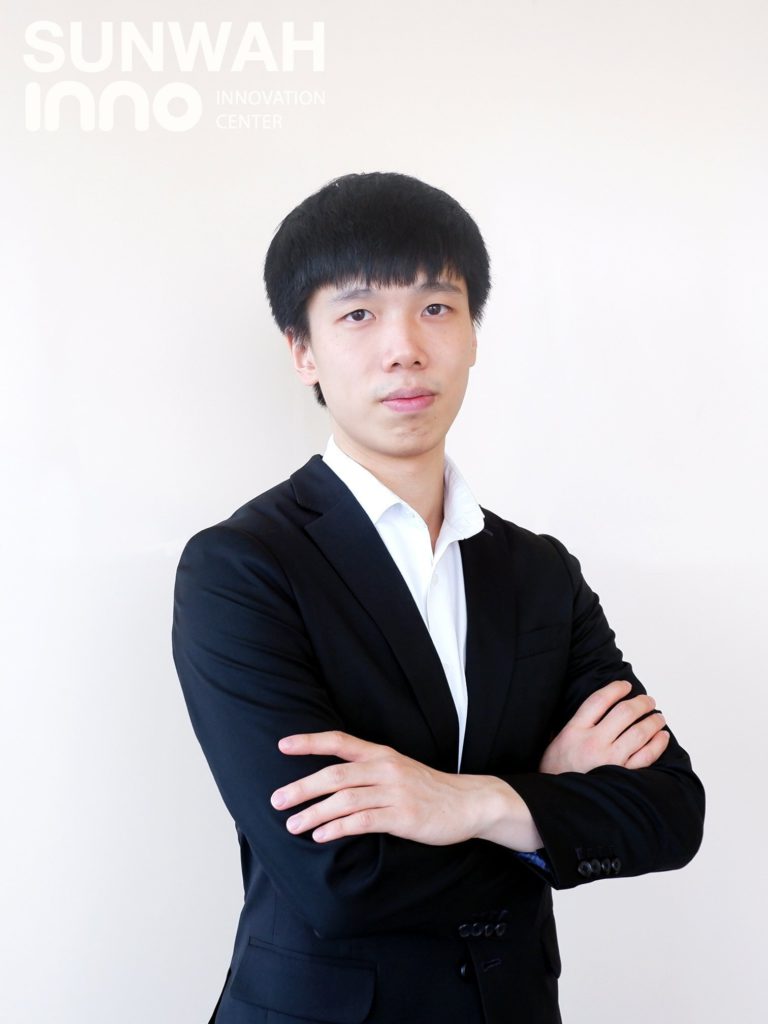 To streamline the flow of information across the group's facilities across Asia, the Sunwah International Innovation Network, or SWIIP, was formed to enable centers to work more closely together, especially in terms of developing cross-border innovation.
"Companies create communities; communities become economies. With knowledge learned and technology adopted from overseas, an economy can be empowered to do better, go faster, and become stronger," said Choi.
One promising startup supported by Sunwah Innovation Center HCMC is Vietnamese proptech enterprise, CyFeer, whose smart home app, CyHome, placed among the top ten in the Hong Kong-based Elevator Pitch Competition in 2018.
Another is Green Hydrogel, a green tech project that developed an innovative biodegradable packaging material to reduce plastic waste. Synthesized from natural polymers of agricultural by-products, the sustainable packaging solution was created by researchers from the VNU University of Science, who pitched the idea at the VNU Startup and Innovation Ideas Competition 2021, which was co-organized by Sunwah Innovation Center HCMC.
"The project is now under pilot production and testing for the company to build a complete chain of green hydrogel products for each specific application area. So far, four companies have committed to ordering over 20 tons of the finished materials per year," said Choi.
Moving forward, Sunwah Innovations will collaborate with research institutes in areas such as environmental sciences, digitalized manufacturing technologies, and biotechnology. Major projects in the pipeline include forestry carbon sequestration and photovoltaic power plants in the city of Pu'er, Yunnan Province, as well as a 66-sq km Sunwah wine town in the Ningxia Hui Autonomous Region.
Sunwah Innovation Center HCMC also plans to deepen its strategic partnerships in the Guangdong–Hong Kong–Macau Greater Bay Area (GBA), including the development of an environmental R&D facility in the region. China's GBA, which is an emerging technology and innovation hub, presents untapped potential and huge opportunities for Vietnamese startups to grow and expand.
Choi is optimistic about Vietnam's thriving startup ecosystem. "Young Vietnamese startups are full of disruptive ideas and passion to scale beyond borders, but lack experience and support to succeed. Therefore, direct connection and learning from major technology hubs around the world, such as China, is an excellent opportunity for these fledgling businesses to grow," he said.
Sunwah Innovation Center Ho Chi Minh City is a partner for the Alibaba Cloud x KrASIA Global Startup Accelerator Vietnam Demo Day to be held on May 25, 2022.