In early September, New York-headquartered Union Square Ventures (USV) made its first investment in India in an electric mobility infrastructure startup REVOS, which is building a peer-to-peer EV charging network. What made it noteworthy was that the money came from USV's first dedicated climate fund, which closed earlier this year.
The deal signifies a subtle shift in the Indian startup and venture capital community toward the emerging trend of companies rolling up sleeves to tackle an existential threat—the climate crisis.
The climate crisis essentially implies an increase in average global temperatures.
"The world has ten years to halve global greenhouse gas emissions before we reach 1.5°C of global warming, beyond which scientists warn that dangerous impacts will kick in" noted PricewaterhouseCoopers (PwC) in its State of Climate Tech 2020 report.
Those impacts include alarming sea levels, extreme weather conditions like floods and droughts, and disastrous hurricanes, among other things. As such, these events are becoming far more common than a decade ago. Just this year, deadly floods disrupted Germany, Belgium, China, and India, scorching wildfires erupted in the US, Turkey, Greece, and Russia, and severe cyclones and hurricanes hit parts of India and the US.
A global awakening
While Indian technology startups building solutions to fight climate change and lower carbon emissions are just beginning to go mainstream, climate tech investments globally have risen sharply since the COVID-19 pandemic underlined the fragility of humankind. At USD 17 billion, 2020 witnessed the highest ever funding in the segment. And it took only six months in 2021 for climate tech startups across the globe to raise USD 14.2 billion, or 88% of what they received last year.
"The climate crisis isn't some distant future event; it is happening here, now, as we are seeing all around the world with storms, forest fires, and heatwaves," Albert Wenger, managing partner at USV, told KrASIA in an interview. "It will emerge as one of the biggest threats and challenges, but conversely also as one of the biggest opportunities for humanity over the next coming decades."
The nearly two-decade-old VC firm that has backed over 100 startups across North American and Europe, including Twitter, Etsy, and Stripe, has put aside USD 162 million for its climate fund.
"For our climate fund, there are two parts to the thesis. One is mitigation—(carbon) emission reduction—and the other is adaption (to climate change)," said Wenger.
USV isn't the only one to wake up to the climate challenge. As global liquidity returned at the end of 2020, many heavyweight investors began pooling money to take on the monumental challenge. TPG attracted USD 5.4 billion for its Rise Climate Fund that was set up in early 2021, Lowercarbon Capital, a climate-tech focused fund founded by longtime investor Chris Sacca and his wife, Crystal Sacca, raised USD 800 million, Blackrock raised over USD 250 million for its climate finance fund to invest in emerging markets, and General Atlantic kicked off fundraising for a USD 4 billion climate tech fund.
Between January and July 2021, global investors "closed as many climate-focused funds as were raised during the previous five years combined," said a note by financial data platform Pitchbook.
India—the third-largest emitter of greenhouse gasses that ranks seventh in the global climate risk index of 2021—is also seeing its share of capital—albeit small—flowing into the nascent space.
According to a September 2021 report by Impact Investors Council (IIC), Climate Collective, and Arete Advisors, 120 climate tech startups in India raised nearly USD 1.2 billion from 2016 through 2020. Of this, over USD 740 million came in 2019 and 2020 as Ola Electric's almost USD 300 million funding pushed up the numbers. This year, there were more than two dozen deals in the agritech and energy sectors, including several that have a climate focus, it noted.
Earlier in June, entrepreneur Harsha Moily, who hails from a political family, set up a USD 200 million climate-tech-focused VC fund, Nature Fix Climate Ventures. Recently, UK-based development finance institution and impact investor CDC Group said it would invest USD 1 billion in Indian climate mitigation projects and businesses over the next five years.
The investor community in India, in general, seems to be getting a bit serious about the climate tech space. After all, the world's second-most populous country presents a USD 3 trillion climate-smart investment opportunity by 2030, as per the International Finance Corporation.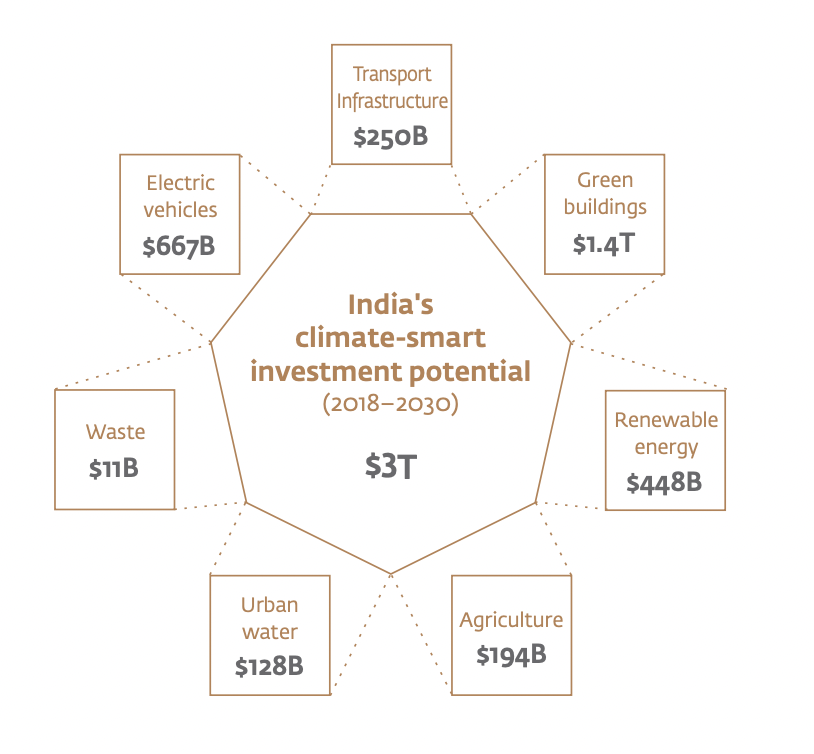 Leading the way: Electric mobility
Global climate tech investments last year were skewed toward the new mobility sector in the US and China. Back in India, 80% of the climate funding during the previous five years went into sustainable mobility and energy, in line with the global trends, the IIC report noted.
"If you look at emissions overall, the mobility sector is a big chunk of carbon dioxide emissions," said Wenger.
"India, Southeast Asia, and China are adding more vehicles than any other part of the world because their economies are growing rapidly," he explained. "It felt important to us that these countries needed to make the EV transition very rapidly so that the new vehicles being added ideally would be EVs and not internal combustion engine vehicles."
"This is the thinking that led USV to explore India," he said. Wenger added that USV didn't want to back a specific EV manufacturer but rather enable startups that are building EV infrastructure, which is why it joined hands with domestic VC firm Prime Ventures to invest in REVOS.
"The world has realized that as India, China, and Southeast Asia become more prosperous, the world would be better served if they did not follow the same path as western countries, generating the same level of carbon emissions," Siddarth Pai, founding partner of VC firm 3One4 Capital told KrASIA. "Lowering the per capita carbon footprint while increasing prosperity will be the key to ensuring sustainable development, and India, China, and Southeast Asia can best show this path."
Priya Shah, who set up an early-stage climate-focused fund, Theia Ventures, in April 2021 to back climate tech, sustainability, and circular economy startups, believes the Indian climate tech ecosystem is starting to take off, with electric mobility acting as a driver.
"There has been a surge of activity in the Indian electric mobility space with the support of government regulations, consumer awareness, and demand coming together over the last year," she told KrASIA. "Hundreds of startups are providing battery as a service through swapping stations, mobility as a service, ride-sharing, electric charging infrastructure, battery chemistry, so a lot of innovation is happening to propel the electric mobility sector, supported by the venture ecosystem."
Through Theia, Shah invests in local startups across smart energy, renewables, electric mobility, energy storage, alternative materials, biofuels, and waste management.
"Cleantech has gone through a transformation as a sector where solutions are no longer solely focused on high capex, infrastructure projects with a long gestation period," she said. "With climate solution companies now incorporating technological innovations, there is a wake-up call within the startup ecosystem that you can reach profitability faster and save the planet at the same time."
Furthermore, Shah said consumers are more aware than ever.
"They are choosing to go electric, buy sustainable clothing, eat plant-based meat and use solar power," she said. "We may be five to eight years behind the US and Europe (in terms of having large climate-tech focused public companies), but we are getting there."
Aside from sustainable mobility, VCs are increasingly looking to back Indian tech startups that are innovating in areas like climate-smart agriculture and food solutions, clean energy, environment and natural resource preservation, and waste management.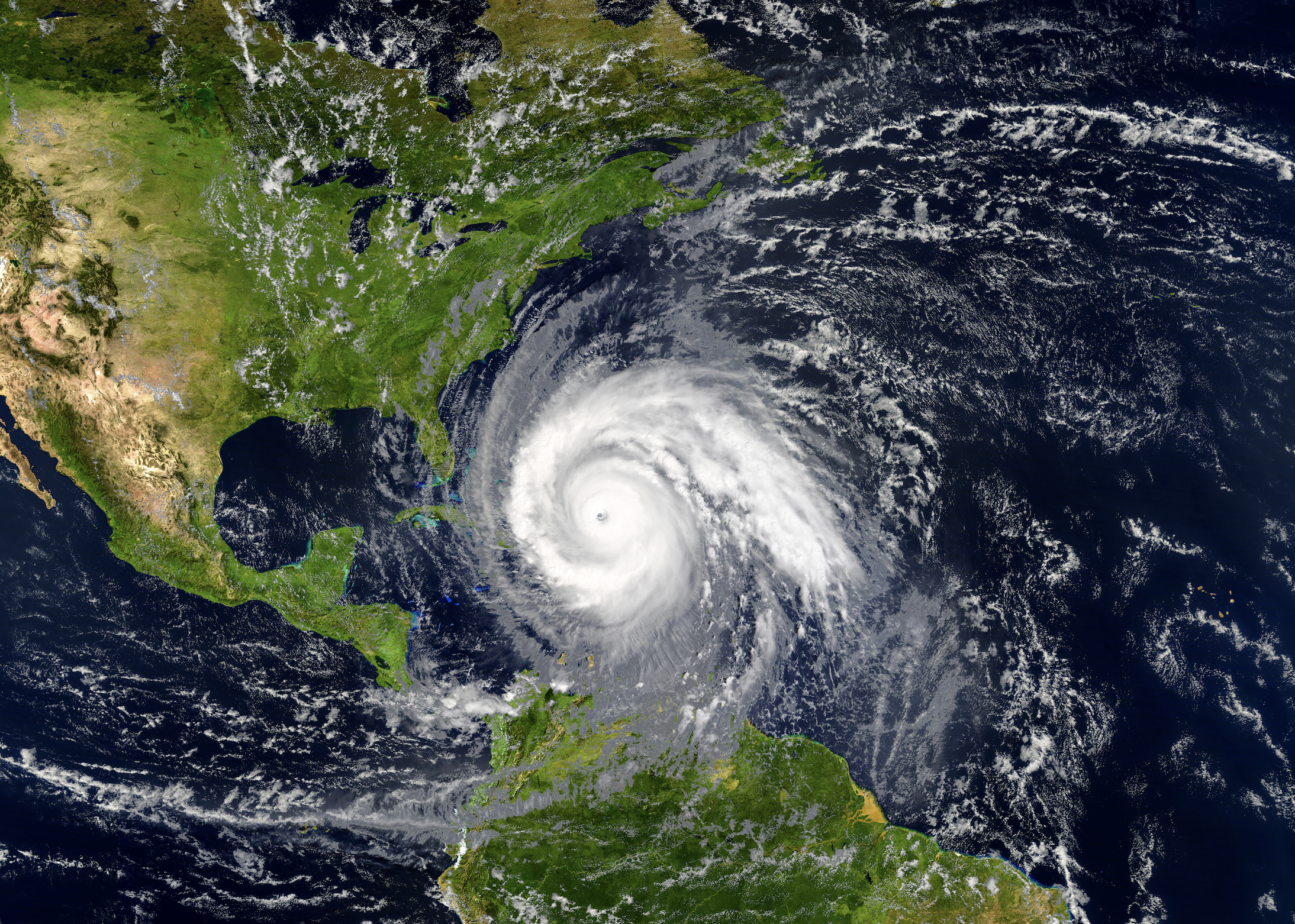 A broader lens to climate investing
Shah said a number of climate-focused entrepreneur networks, incubators, accelerators, and early-stage funds have come up over the last few years, fostering the growth of startups in the space. The list includes Climate Collective, GoMassive, Sangam Ventures, and Infuse Ventures, aside from programs and funds run by corporates like Amazon, Procter & Gamble, Nestlé, and Shell.
However, bigger mainstream VCs have stayed clear of such deals so far.
In the climate space, it takes a long time for startups to do extensive research to reach a viable idea and bring it to market, Pai believes.
"In such cases, having short-term capital like VC funding actually becomes counterproductive," said Pai. "Because VCs are bound by funding cycles and need exits within a particular timeframe, it puts entrepreneurs under tremendous pressure."
Before VCs can come onboard the cap table of climate tech companies, Pai explained, there is a need for long-term patient capital—either from foundations, family offices, or government in the form of grants—and for educational institutions to offer entrepreneurs infrastructure to explore ideas and build prototypes.
"VCs can't solve the world's problems. VCs can scale up ideas and take them to market faster to make returns for their investors," he added. "We are monitoring a few climate tech startups in incubation centers and will back them when they are ready to start commercializing in three to four years."
Instead, ESG investing has become a new lens for Pai to assess deal flow. Last year, 3One4 became one of the first Indian VC signatories to the UN-supported Principles of Responsible Investing. ESG investing implies considering environmental, social, and governance issues and risks during the investment process.
This essentially means 3One4 invests in startups that adopt practices to lower their carbon footprints, among other things. Pai believes Indian entrepreneurs are as socially conscious as everyone else. His VC firm works with its portfolios to chart out ESG policies for them so they can limit their environmental impact and protect the environment.
"A number of fund managers are coming to us to figure out how they can start responsible investing and adopt ESG practices," he said. "Most of the LPs now want to support fund managers, who utilize ESG as one of the criteria to view their investments."
Investments in non-ESG funds are increasingly perceived as riskier as ESG investing has helped VCs unearth hidden risks in environmental and social aspects, said a March 2021 report by Indian Private Equity and Venture Capital Association and Ernst & Young. Over two-thirds of investors worldwide are looking at ESG risks and opportunities very seriously this year, it noted.
Globally, this is the second funding wave for climate tech startups. The first went bust a decade ago, partly due to the lack of supporting infrastructure and regulations and the financial crisis in 2008.
As per the PwC report, VC firms plowed USD 25 billion into clean energy companies between 2006 and 2011, only to lose roughly half of it in a handful of years.
However, it said, the current climate tech wave is "much more than the cleantech of old" as it focuses on decarbonization across all sectors and not solely on the energy sector.
"Almost every major technological change has had one or more bubbles along the way," said USV's Wenger. "The formation of these bubbles is in some ways not only inevitable but also socially desirable."
"If you look at cheaper solar (solutions) or cheaper batteries—that progress was kicked off in the cleantech bubble," he explained. "Even though the capital that went into this space didn't earn good returns for private investors, it produced numerous social benefits, like driving down the cost of solar and batteries dramatically."
"The reason EV bikes and cars are possible today is that the price of batteries has declined so much," he added.
With investors—in India and across the globe—betting on climate solutions once again in the face of the imminent climate crisis, emerging enabling ecosystems, rising consumer awareness, and regulatory support, these climate tech companies have begun to thrive. And they are likely to play a crucial role as the world moves toward a net-zero carbon emissions target by 2050.