Build great schools, hire exceptional teachers, and you will have crops of students, year after year, nurtured with the skills and attitude to give back to their communities as they build their careers and financial means. Nowhere in China is this more palpable than in Guangdong Province in Southeast China—schools in Shenzhen, Foshan, Zhongshan, and other cities found patrons in traders and business people who spent decades in Hong Kong and overseas building their fortunes, and then funneled money back to their hometowns to give young people the resources that they couldn't have imagined during their own younger years—the lean years of modern China.
The rewards took decades to materialize, but they were meaningful: Guangdong is China's richest province, an economic powerhouse where ideas turned into globe-spanning enterprises, in part staffed by graduates whose education was just a bit different from what students in most other parts of the country received, with routinely renewed campuses, teachers who have competitive qualifications, and benefactors who may make continual improvements to the education facilities and infrastructure.
We can draw a straight line linking philanthropy and real social impact in China. While the breakneck pace of economic advancement in the southeastern corner of the country is often talked up as the direct consequence of top-down policy, the effects of charitable patronage must not be dismissed. The country's tech moguls have caught on to this in recent years, and each has directed considerable financing to the endeavors they recognize as crucial for the greater good, sometimes even reaching across oceans and continents.
Meituan founder Wang Xing donated a stake in his company worth more than USD 2 billion to his eponymous philanthropy foundation in a recent transfer of 57.3 million shares. The cluster is about 10% of Wang's stake in Meituan, which said in a filing with the Hong Kong Stock Exchange last week that the move will not impact the company's development or operations, despite an antitrust crackdown by regulators that does not look like it will abate any time soon.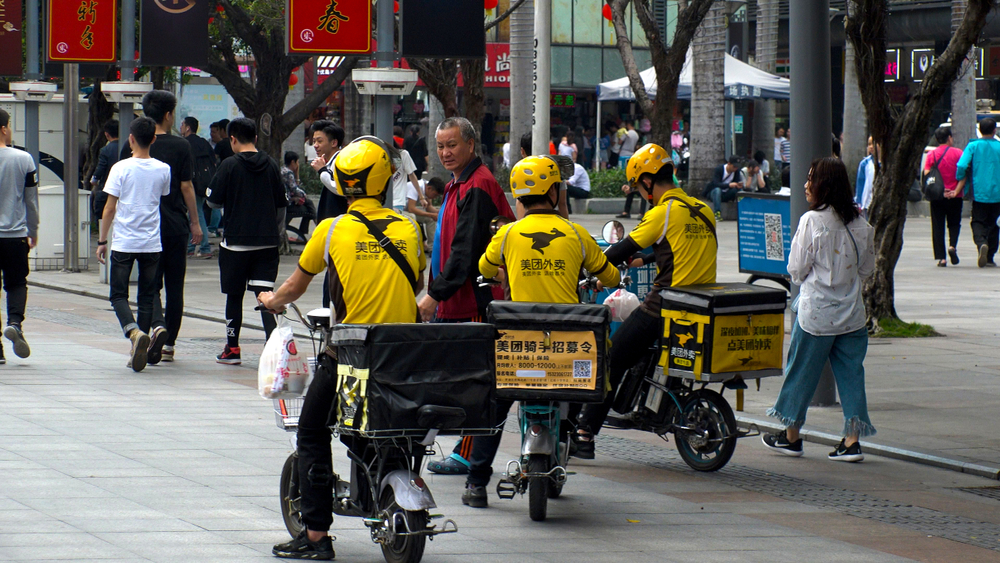 Wang isn't alone. Like anywhere else in the world, tech billionaires in China redirect a portion of their rapidly accumulated wealth to good causes, but without the fanfare enjoyed by, say, the Bill and Melinda Gates Foundation. Charles Chen, a co-founder of Tencent, left the company in 2013 and eventually set up the annual USD 3.9 million Yidan Prize, the world's largest recurring award for educational research. Pony Ma, who still leads Tencent, has his own charitable trust for a variety of causes related to education, environmental preservation, and medical research. Ma is also part of the child-focused Ai You Foundation, alongside Baidu's Robin Li and Sina's Charles Chao.
Pinduoduo founder Colin Huang, the son of factory worker parents, funneled billions of yuan into the Starry Night Foundation, which he set up with Pinduoduo's founding team in collaboration with the Shanghai municipal government. One of Starry Night's first moves was to donate USD 100 million for agritech and biomedical research.
Cynics may say donations like these function as tax write-offs or a means to make good with high-level government officials. Yet the consequences of many billions of dollars funneled toward good causes are undeniable. Simply put, organizations that do necessary work for the benefit of humankind badly need funding.
In March 2020, when it became clear that the coronavirus was sweeping through the entire world, Alibaba co-founder Jack Ma, who was one of the first tech moguls in the country to pour resources into high-impact philanthropy, donated 2 million protective masks, test kits, and other medical supplies to Europe. His eponymous foundation did the same on the African continent, providing much-needed sets of personal protection equipment to 54 countries. This was not a case of "choosing interesting and meaningful causes that I can be passionate about," as Ma wrote in an open letter to Alibaba shareholders in 2018 before stepping down as chairman of the board. Rather, the cause chose him.
That is not to say the Jack Ma Foundation was prepared to dole out supplies in any and every direction. Even though it facilitated shipments to more than 150 countries at an "unrivaled" scale, the process of giving was inexplicably intertwined with national agendas. Nations that maintained direct diplomatic relations with Taiwan did not receive aid. And it was often Chinese diplomats rather than representatives of the foundation who formally handed over the supplies to recipients. Yet, even with those entanglements, the result was people in need were receiving life-preserving equipment that they lacked.


The psychology and purpose behind three-comma philanthropy are complexly layered. The areas that the figures mentioned above want to improve all align with the stated objectives of Chinese president Xi Jinping—poverty alleviation, technological and scientific independence, and a drastic reduction in the nation's carbon footprint.
Yet, that upward management hardly strikes a chord with the populace at large. An "eat the rich" sentiment is still harbored in many corners of China, particularly since the wealth gap can feel like a chasm. Many comments following Chinese news reports about Wang Xing's multibillion donation point to the lack of social security and general benefits for Meituan's 10 million riders, whose plight was experienced in April by an undercover government official, Wang Lin. Wang described the experience as "too difficult." He earned a mere 41 yuan, or just over six dollars, during his 12-hour shift. For a short while, the case sparked intense discussion in China, particularly at a time when many feel they are "trapped in the system" defined by algorithms.
Since the onset of the pandemic, philanthropic activity in China has skyrocketed. There is a notable shift toward long-term objectives like education, whereas the focus previously was to mete out supplies to meet immediate needs. Chinese tech founders play an important role in China's new donor class, and can even reap the rewards of their charitable efforts down the line.
But average Chinese are still keenly aware of the disproportionate wealth accumulated in the upper echelons of the tech industry, as the imbalance is so starkly apparent in the treatment of workers in the sector. After Wang Lin's stunt on state TV, Meituan said it would improve conditions for drivers by revamping its order allocation system, set up a channel for complaints, and give drivers extra holidays. It's a tune that Meituan has played before, and these paltry advancements in worker rights militate against philanthropic actions by China's tech moguls.