Andy Wang, an IT engineer at a Shanghai-based gaming company, occasionally felt a pang of guilt about his job.
Most of his hours were spent on a piece of surveillance software called DiSanZhiYan, or "Third Eye." The system was installed on the laptop of every colleague at his company to track their screens in real time, recording their chats, their browsing activity, and every document edit they made.
Working from their floor in a downtown high-rise, the startup's hundreds of employees were constantly, uncomfortably aware of being under Third Eye's intent gaze.
The software would also automatically flag "suspicious behavior" such as visiting job-search sites or video streaming platforms. "Efficiency" reports would be generated weekly, summarizing their time spent by website and application.
"Bosses would check the reports regularly," Wang said. Farther down the line, that could skew workers' prospects for promotions and pay rises. They could also be used as evidence when the company looked to fire certain people, he added.
Even Wang himself was not exempt. High-definition surveillance cameras were installed around the floor, including in his office, and a receptionist would check the footage every day to monitor how long each employee spent on their lunch break, he said.
After two years, an overwhelmed Wang eventually quit.
"It does not make sense," he told Nikkei Asia. "We can't work nonstop in the office. We need to take some breaks."

In China, technology adoption promises its swelling middle classes an easier, more productive life. But as companies bring productivity-enhancing tools into everyday office life, their efficiency is being channeled, not into leisure time, but into squeezing ever more value from employees.
Just as algorithms have come to govern the workdays of blue-collar warehouse workers at Alibaba Group Holding and food delivery riders for Meituan, elsewhere, white-collar workers are becoming affected by the creep of software-driven management and monitoring into their professional lives.
This is particularly the case in China's tech industry, where rapid technological development, paired with poor labor regulations, has created a potential for labor abuse. The big tech companies themselves, locked in cutthroat competition for new business opportunities, are pioneering these technologies and tools in their own operations. From hiring and goal-setting to appraisal and layoff, productivity-enhancing technologies look to quantify workers' behavior by collecting and analyzing extensive amounts of personal data.
Some scholars warn that some practices can be unethical, invading employees' privacy and burdening them with greater workload and mental stress. Others draw parallels to the fatigue faced by factory laborers during industrial revolutions, where workers chased the pace of machines.
"I felt that I was getting busier and having less time for myself," said the engineer Wang, looking back on his five years at Chinese internet companies.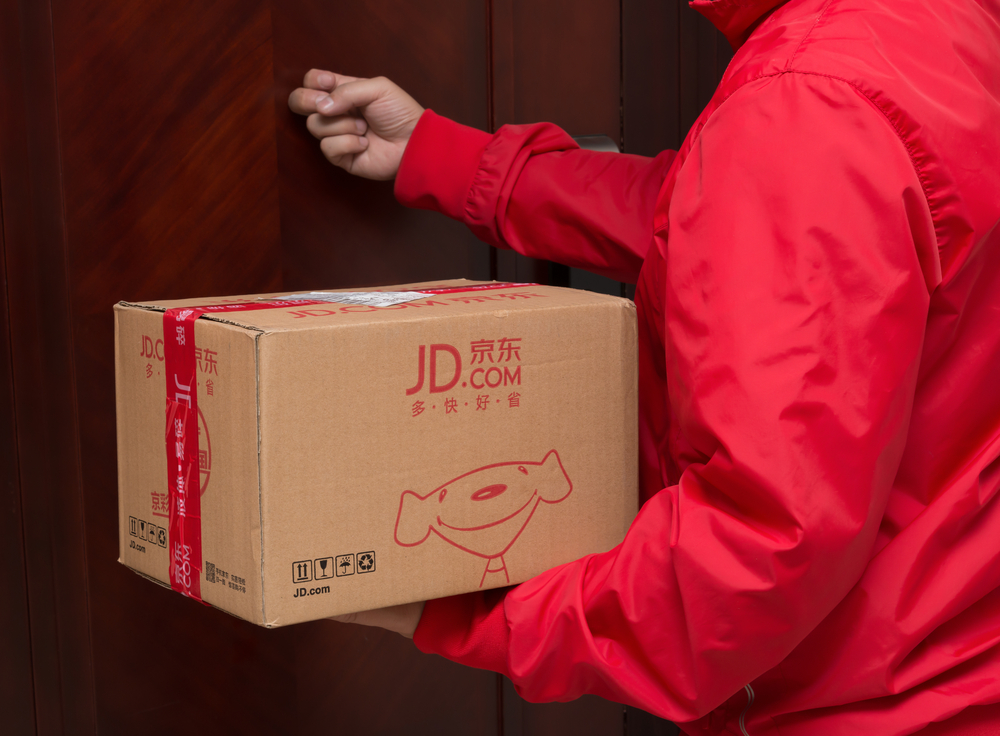 The harsh conditions synonymous with China's sweatshop factory culture have come to be identified with the country's technology companies, where workers often endure slavishly long hours to hit objectives set by big data analytics. The environment of intense pressure has, in some cases, created a lethal environment for office workers.
Pinduoduo is one of the crown jewels of Chinese tech. In just five years, the Shanghai-based e-commerce company grew from zero to 788 million annual active users, surpassing JD.com to become the country's second-largest e-commerce company with a market valuation of USD 175 billion, second only to Alibaba.
But it is clear that stunning growth is coming at a cost. Last December, a 22-year-old female employee died after collapsing on her way back home from work around 1:30 a.m. She worked for the company's grocery shopping unit, Duoduo Grocery, whose services had rapidly grown to encompass 300 Chinese cities as orders leaped during coronavirus-related lockdowns.
Two weeks afterward, Pinduoduo confirmed one of its engineers jumped to his death. The young worker, a fresh university graduate, checked the company's messaging app one last time before he took the final leap, according to a former Pinduoduo employee.
The same month, another employee who had posted a photo of a colleague being borne out of the office on a stretcher was identified and fired by the company. In a video posted on Weibo, the fired employee said: "I don't know if the company identified me through computer monitoring or through information provided by Maimai." Maimai, the Chinese equivalent of LinkedIn, denied it had provided any user information to a third-party organization.
Pinduoduo has been circumspect about publicly commenting on the deaths or its work culture. It released a statement in January saying it was "profoundly saddened" by the 22-year old employee's death. Pinduoduo declined to comment further on the death and other labor-related questions posted by Nikkei.
The series of incidents sparked a round of online debate on the infamous "996" culture, where employees toil from 9 a.m. to 9 p.m., six days a week. But, as in the past, discussion quickly died away.
"Workers are not being replaced by algorithms and artificial intelligence. Instead, the management is being sort of augmented by these technologies," said Nick Srnicek, a Lecturer in Digital Economy at the King's College of London. For example, with the development of digital technologies, management can monitor workers who are not in a centralized space, he said.
"Technologies are increasing the pace for people who work with machines instead of the other way around, just like what happened during the Industrial Revolution in the 18th Century," he said. "The same thing is happening today. Humans just have little autonomy over that."
Captive audience
While China has moved to draft laws to prevent tech companies' extensive personal data collection on their users, there is little legal protection for the privacy of their workers, according to Samuel Yang, a lawyer specializing in personal privacy protection and cybersecurity at AnJie, a Beijing law firm.
"The challenge in legislation is to determine what kind of work monitoring should be considered reasonable and necessary," he said.
In the West, employee monitoring has picked up in popularity as companies grow anxious about remote working productivity. In China, it is driven by competition: As tech giants compete in more areas from e-commerce and short-videos to online finance and community group-buying, employees can come under greater pressure—both from the companies and their peers—to put in extra hours.
While there is a long history of using technologies to manage workers, developments like machine learning have strengthened their capability. As urban workers shift to online platforms, work surveillance has increasingly become the norm.
"The pace of legislation can hardly match the development of technologies," Yang said.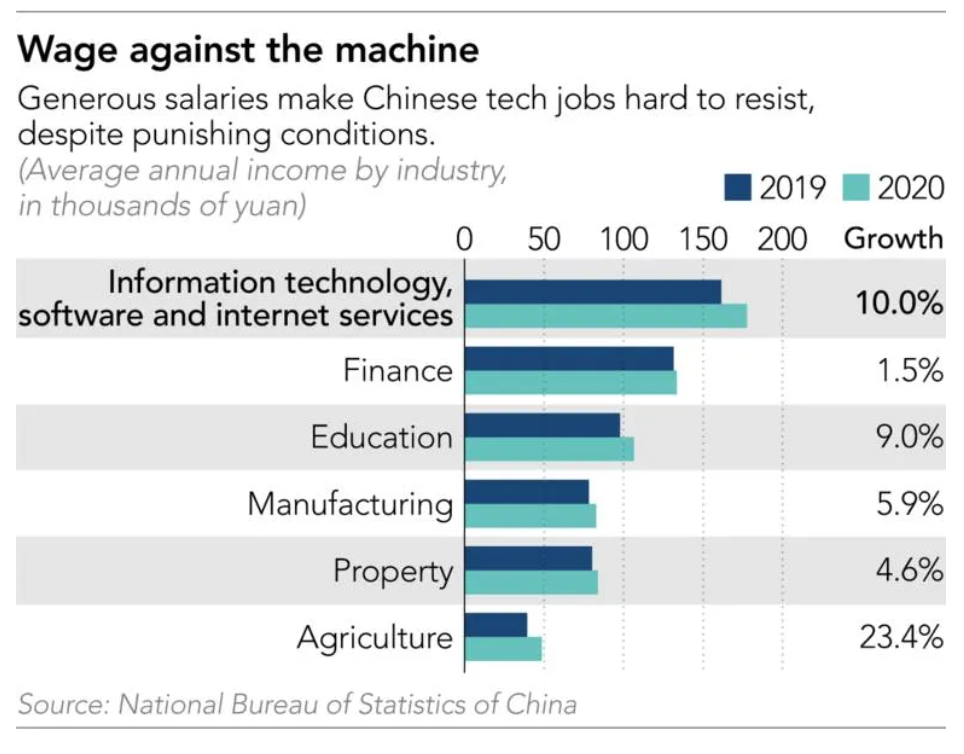 Outside of China, monitoring employees, including their work devices, is allowed in most countries to protect company assets and sensitive business information. There are few laws and regulations that specifically protect workers' privacy and autonomy, Srnicek, the KCL professor said.
While US federal laws prohibit an employer from intentionally intercepting employees' oral, wire, and electronic communications, exemptions can be made if the employer can show there is a legitimate business purpose for doing so. In the European Union, employees enjoy better protection: collection of their personal information requires their consent.
Meanwhile, in China, the use of these technologies for constant, low-level monitoring is growing more commonplace.
Sangfor Technologies, China's largest provider for online monitoring platforms, counts e-commerce giant Alibaba, TikTok's owner ByteDance, Weibo's parent Sina Corp., smartphone maker Xiaomi, and telecommunication equipment maker ZTE among its more than 50,000 corporate clients, according to the company's website.
The Shenzhen-based company sells services that can access employees' mobile browsing history, and applications usage records once their phones are connected to company Wi-Fi, according to sales materials seen by Nikkei. The service requires no prior approval from users, and can block selected mobile apps that are considered counterproductive to work, such as short-video platform Douyin and Twitter-like social network Weibo.
Besides that, the system ranks "inefficient workers" based on the time they spend on applications and websites considered unrelated to work. It also identifies employees who have a high probability of resigning by analyzing their browsing activity on job search sites and transfer of resume-like documents.
In China and elsewhere, algorithms are starting to make decisions on behalf of humans—who gets hired, who gets fired and who gets promoted. In 2019, US e-commerce giant Amazon was criticized for using a computer system to automatically fire hundreds of warehouse workers considered to have low productivity by the system, The Verge reported that year.
Last year, a Chinese subsidiary of Japanese camera maker Canon, Canon Information Technology in Beijing, unveiled a new workspace management system that only allows smiling employees to enter the office and book conference rooms. Using so-called "smile recognition" technology, Canon said the system intended to bring more cheerfulness to the office in the post-pandemic era.
The software is in use in its Beijing office and is being marketed at companies in Singapore. However, many workers found the use of such technology intrusive. "So now the companies are not only manipulating our time, but also our emotions," one user said on Weibo. The company did not respond to a request for comment on this issue.
Zhongduantong, a Beijing-based software company, developed a work reporting mobile application that requires workers to check in at designated locations within a certain time frame and upload a picture of the surrounding environment as proof through the app.
The use of such real-time tracking apps led to the RMB 200 (USD 31) fine of a sales manager in the northern city of Shenyang, who was found to be visiting a housing fund center for personal matters during their lunch break, Xinhua News Agency reported in 2018.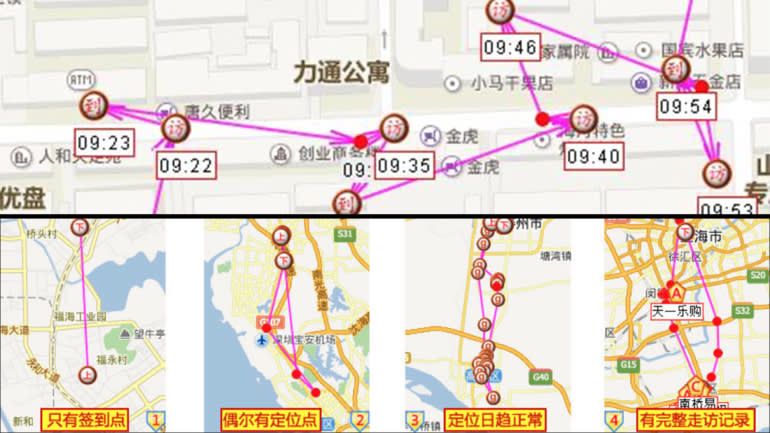 In another case, the positioning was so accurate that an employee in Shanxi Province was punished for browsing Weibo for 10 minutes in a company toilet, according to the same Xinhua report.
"Many of these apps track if an employee stays in a certain area, such as the toilet, for too long," said Alan Li, a blogger writing about labor rights for tech workers. While most tech companies do not have a rigid attendance time, he said, some use office cameras to calculate an employee's approximate work time.
Li, who is also a product manager at one of China's top internet companies, said that this kind of information gives the companies great bargaining power over workers when they deal with labor disputes.
"For internet industry workers, their relationship with the companies is not too different from that between riders and food-delivery platforms," he said. Labor rights protections for full-time tech workers, that is to say, are barely better than for contractors, as they also lack the resources and power to protect their rights during labor disputes.
Employees of top internet companies are aware of the irony. They often teasingly refer to themselves as "workers of big factories."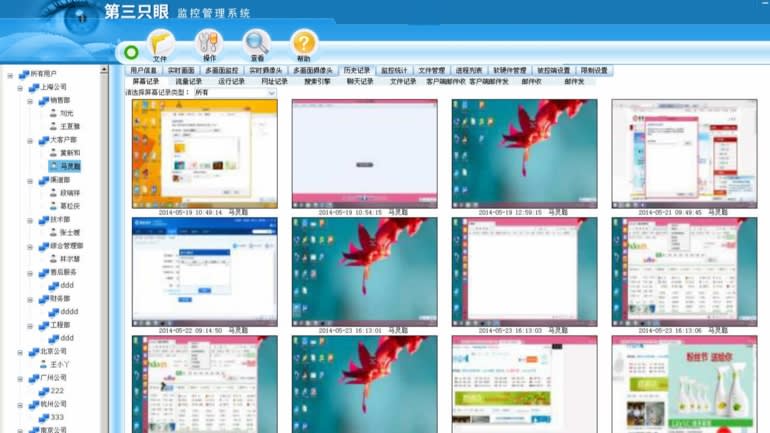 In some more controversial cases, technology, including remote sensors, was used to monitor the time workers spend in toilets. Last year, short-video platform operator Kuaishou Technology sparked an online backlash after the company was found to have installed a countdown timer above each of its office's toilet cubicles. Amid an online backlash, the company said the timers were installed for testing purposes and had been removed.
Alibaba has also developed an internet-connected smart toilet system where an infrared detector is installed to monitor the occupancy and odor of each toilet cell. Developers said the system will increase the space use efficiency, as it will automatically trigger exhaust fans and send cleaning requests to cleaners.
While such aggressive practices triggered fierce criticism from the public and complaints from employees, they have had little impact on investor sentiment. Pinduoduo's share price recovered quickly from the news of the 22-year-old employee's death, surging 12% the next day following an initial drop of 6% the day the news was released.
Investors were encouraged by the company's improving results and efficiency. Pinduoduo achieved its first quarterly profit in the third quarter of last year, and held the leading share in China's brutally competitive online grocery market.
Eye of the beholder
The AI-driven decision-making process, however, can reinforce bias and discrimination, as machine learning is designed to learn from existing examples.
To Jia Kai, associate professor at University of Electronic Science and Technology of China, the crucial question is: To what extent can a human society be managed by programs?
"For example, if a worker has a cold today, will the programs be able to detect that and allow more time for the person to finish his job?" Jia asks.
The answer is no, he said, at least for now. "What a computer system can capture is only a simplified version of human behaviors."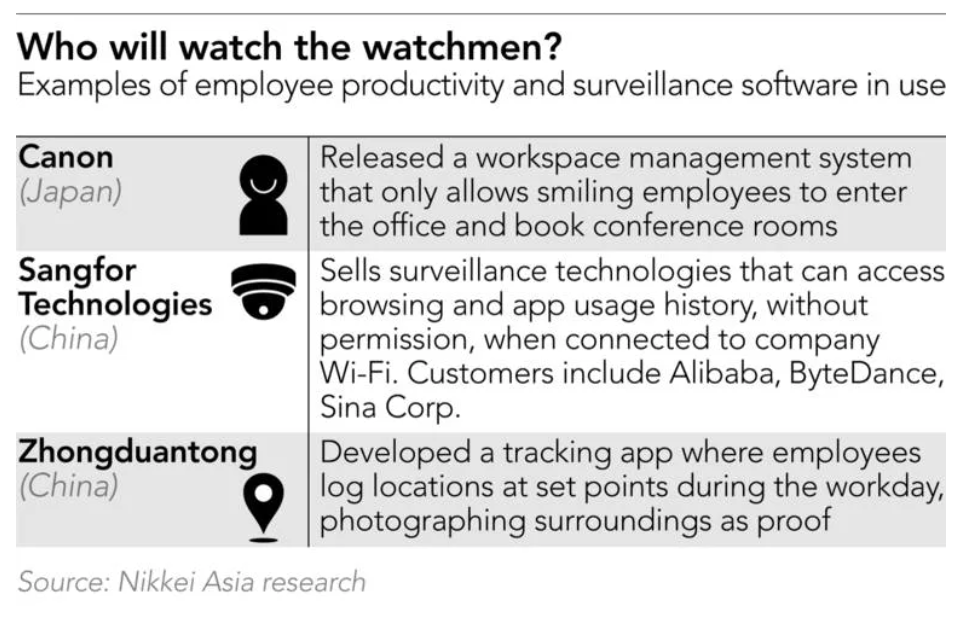 Nevertheless, the financial rewards for enduring the punishing rules of the tech world continue to lure talented young graduates to the industry.
According to the latest income report of China's National Bureau of Statistics, internet industry workers topped the chart with an average annual income of RMB 177,544 in 2020, up 10% from the previous year. It surpassed the income of the average finance industry worker, and was twice as much as what a property sector worker earned.
"When companies squander so much money on employees, they feel entitled to increase the workload as they like," Li, the blogger, said.
With the Chinese tech industry growing faster than it can bring in workers, high salaries are combined with intense productivity to act as both carrot and stick. Since work at internet companies is knowledge-intensive, productivity cannot be boosted by increasing workers as in a standard manufacturing model. Having each person work longer hours is still a more efficient way to get the job done.
To speed up the launch of products and services, companies often assign a limited number of people to one project to reduce time spent communicating among team members, Li said. "The more each of them works, the lower their costs would be."
The supply of talent is far from enough, said Xiao Miao, a longtime headhunter for internet companies. These companies, especially newcomers, must aggressively poach talent with proven track records from each other.
Despite the large number of job applications, Xiao said, it takes huge effort to find an eligible candidate. "From the companies' perspective, it's a shame if they cannot have those people work more," Xiao said.
These candidates are considered the educational elite, graduates from the top universities who have had to pass rigid screenings to get the job.
Cindy Yang, who recently joined Chinese tech giant Tencent Holdings from a startup, endured six rounds of tests and interviews before she was offered the job. The competition is so fierce that the master's-degree holder spent RMB 8,000 on a private tutoring class designed to teach candidates how to pass job interviews at the internet companies.
"Most tech companies would ask if you mind working overtime during the interviews. If you show a little hesitation, you'd lose the opportunity," Yang said.
The 28-year-old now works from 10 a.m. to 10 p.m., together with her team members, fueled by free lunches and dinners from the company canteen.
"All of us are having a strong sense of crisis," she said, "We can't write codes like this forever. There will be younger people who can learn the new technologies quicker and are more willing to work overtime."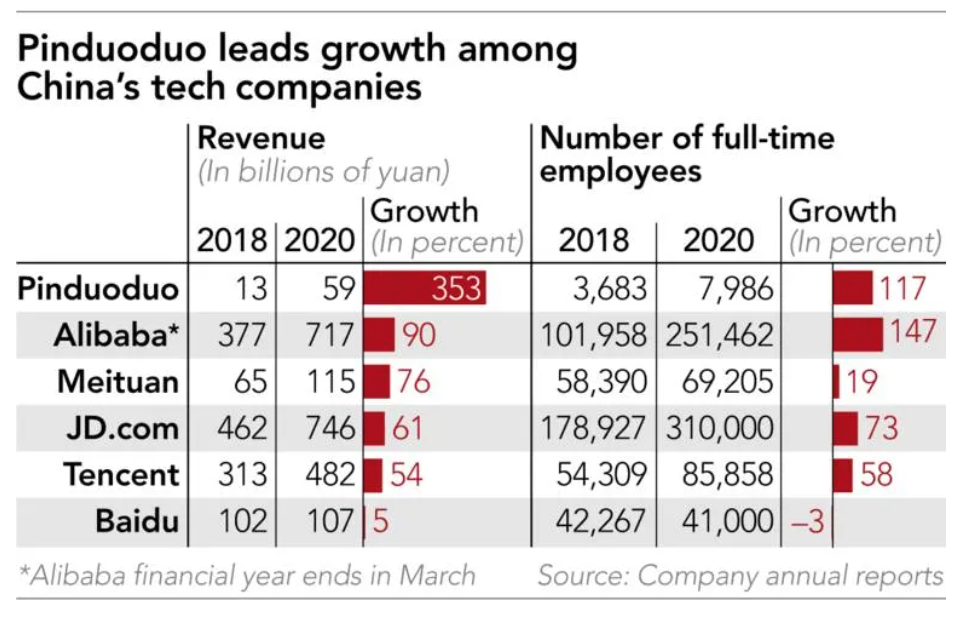 According to a 2020 report conducted by Maimai, the average age for employees at China's top 20 internet companies is not even 30 years old.
"Only our team leader was born before 1990. Where are the older people?" Cindy Yang said.
Tencent applies a scoring mechanism—like many of its rivals, and in a precedent set by Western companies—in which workers are assessed every half year. Those with the lowest scores will be dismissed.
Upstart companies run even more brutal working hours. ByteDance allows its employees a full weekend only every other week—called the "odd-even" weekend shift system, which compensates with double-time pay—as does video platform Kuaishou.
At Pinduoduo, employees at some of its newer units are required to work at least 300 hours a month, according to several users on Maimai. Pinduoduo earlier denied the existence of such a requirement.
But the intense work schedule affects turnover. According to a LinkedIn report in 2018, Chinese internet industry workers spent an average of 1.47 years at one company before moving on.
Tony Yang, a former engineer at ByteDance, quit after spending two years under the "odd-even" schedule. He worked from 11 a.m. to midnight every day, and was on call 24/7 for system problems.
"I felt unwell toward the end of the job. I was overweight, and had mental meltdowns from time to time. Sometimes, I cried out all of a sudden and had the urge to smash things," the 31-year-old said.
In addition to the growing workload from ByteDance's fast expansion, Yang's stress also came from his high expectations.
"There are too many rags-to-riches stories in this industry. The atmosphere makes you want to climb up. When you find people of your age standing so high, and you are not yet there, the stress is huge."
While ByteDance provides psychological consulting services to employees, Yang said he simply did not have time to go. "Only time is a scarce resource," he said.
After a brief break, he joined another internet company. He is still very busy, but the work schedule is less intense compared to ByteDance, he said.
"Everybody tells us the internet industry is very problematic. But what are the other options for us? I can't find any industry that can offer the kind of rewards for people my age," he said.
When an industry with great growth potential emerges, companies tend to invest all their available resources—both human and technological—to grow new businesses, said Jack Qiu, professor at the National University of Singapore. The internet industry is the latest example.
"Companies look to increase the marginal revenue, or so-called surplus value, through increasing the work hours and intensity of labor," he said. The greater technological capability in production does not equate to workers having a more relaxing life, he added.
Like in the previous development of new industries, a large number of young people would be drawn because of their physical resilience, ability to work long hours, and lack of family responsibilities, Qiu said.
"The new economy is not so much different from the old economy in terms of the accumulation of wealth," he said, as substantial amounts of human work is being involved to support the operations of the algorithms and machines.
Tipping point?
The irony: The reason why many of these engineers are working overtime is to create more powerful tools that, in turn, squeeze labor from wage-earners. The ever-growing workload is beginning to scare off talent, too.
David Yu received an engineer job offer from Pinduoduo two years ago which more than doubled the pay he was getting. The growing e-commerce company also offered him stock options.
However, the 27-year-old decided to decline after he found that he had to take an overnight shift several times a month to monitor system errors, on top of the 13-hour daywork schedule and "odd-even" weekend shift.
He also does not agree with the way technologies are being applied to pursue efficiency and profits over the well-being of employees.
"When an ultrahigh efficiency was achieved by the algorithms, we know there will be extra costs. And the costs have to be borne by someone," the engineer said. While extensive capital can help improve efficiency, such improvement has limits too, he said.
In reality, few companies would actively incorporate humane concerns into the algorithms of their products, because such designs tend to lower the efficiency of the systems and hurt competitiveness, Yu said.
Programmers like him are only given instructions to keep iterating the system, so customers' demand can be located more accurately and filled in a shorter time. "We are the tools," he said.
After spending five years in three internet companies, Danny Sun drew a conclusion: It's just not worth it.
He decided to stay away from internet companies, instead becoming a full-time blogger at video-sharing platform Bilibili.
"It's getting harder and harder to get promoted these days, with so many people flooding into the industry," Sun said. He said the best time to work for tech companies has passed, because most companies already had their initial public offerings—meaning the financial returns for employees are not as lucrative as they used to be.
"Unless you have reached a really high position, we are all just small screws of a big machine, " he said.
This article first appeared on Nikkei Asia. It's republished here as part of 36Kr's ongoing partnership with Nikkei.