China's technology firms are stepping up their efforts to expand into Southeast Asian markets with home-grown capital, even as funding from private equity and venture capital giants has plunged this year amid uncertainties caused by the US-China trade war.
They are bringing their industry know-how and experience to seize untapped businesses in the region while opportunities at home diminish, according to Michael Zhu, a Shanghai-based managing partner at Gobi Partners, which manages about USD 1.1 billion of assets.
"Chinese entrepreneurs have gained maturity in the fields of social media network and consumer internet, and they are bringing that experience from China into the Asean region," said Zhu, whose form has headquarters in Shanghai and Kuala Lumpur. "We see that China is shaping up as a hub of talent and growth capital in Asia-Pacific" for such technology firms, he said.
Private equity and venture firms in China and Hong Kong are picking up the slack in funding such ventures in Asean at a time when a trade war has dented China's economic growth to the slowest on record last quarter. Outbound investments by these firms fell 47% to USD 12 billion in the first nine months this year, according to Mergermarket data.
While Chinese technology giants have been directly investing in Asean start-ups from their corporate coffers, the trend has shifted in recent years with venture capital managers filling the vacuum, analysts said.
Gobi Partners has seven China-focused funds and typically allocates up to a third of each fund's capital to support the regional ambitions of its target companies. One example, Zhu said, is its bet on Arsys Media in the Philippines.
The company runs outdoor advertising media placed on office buildings and shopping centers, a market it considers as still underdeveloped. Arsys Media's revenue has more than tripled in less than nine months, Zhu said without disclosing the figures.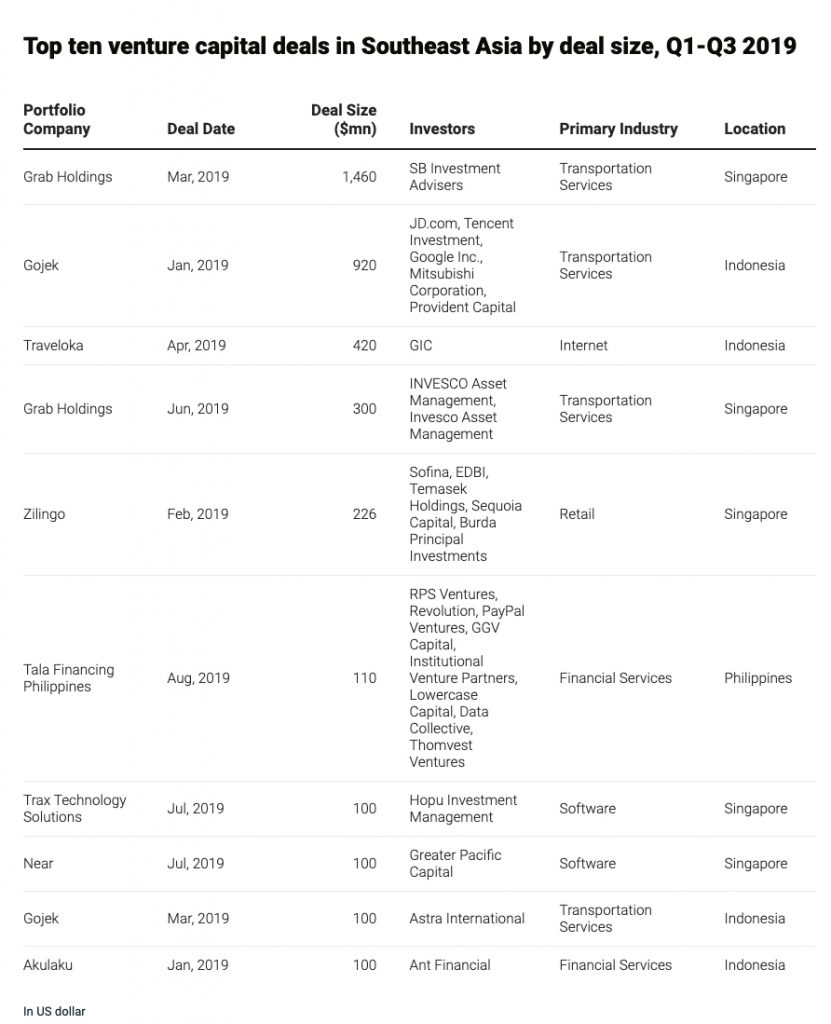 ---
"The market opportunities for consumer internet within China is shrinking," Zhu said. Smaller Chinese companies are going abroad into regions such as Asean "where internet-based consumption is still under-penetrated," he added.
Giants such as Ant Financial, Tencent Holdings, and JD.com have been among some of the biggest supporters of Asean companies, including Indonesian consumer financing outfit Akulaku and ride-hailing and food delivery unicorn Gojek. This year, however, these giants may have diverted more resources towards onshore Chinese start-ups, according to some industry players.
This is helped by less frothy valuations of Chinese tech companies, according to Ben Chang, managing partner at C Ventures. The pool of government-backed capital that backed Chinese start-ups has shrunk this year, tempering valuations, he said at a conference held by the Asian Venture Capital Journal this week.
Qiming Venture Partners, which manages USD 4.3 billion asset and focuses on health care and the telecom, media and tech sector, has invested in Southeast Asian start-ups because Chinese TMT companies were too expensive in the past, according to managing partner Nisa Lin.
The firm is backing Chinese entrepreneurs' expansion into Southeast Asia, Lin said during a panel discussion at the AVCJ conference. It invested in Chinese-owned Club Factory, which has also expanded into India to the operator of country's third largest e-commerce platform.
This article first appeared on the South China Morning Post.