As Singles' Day is getting closer in China and in Southeast Asia, e-commerce competition is set to intensify in Vietnam—one of the region's most promising markets for online sales—where regional players like Shopee and Alibaba Group-owned Lazada will compete against local players such as Tiki and Sendo.
On November 11 last year, Vietnam's most popular e-commerce platform by traffic, Sea Group-backed Shopee, sold a record of 70 million products in 24 hours, while the site's most popular brands saw order volumes surge to 1,731 times compared to average days, according to the company. Not to be outdone, homegrown player Tiki also saw its order volume increase by four times during Singles' Day 2019 compared to average sales, while the number of visitors tripled, according to the firm.
Amid an e-commerce boom stemming from the COVID-19 pandemic, this year's Singles' Day is expected to have an even broader reach than the previous year, boosted by livestreaming sales and changes in consumers' behavior.
"We are expecting volumes of over 30 times the norm from domestic and cross-border sales this Singles' Day season. In addition, we are also expecting our logistics fleet to see a 25% increase in mileage fulfilling orders in this year's event, compared to last year," James Dong, CEO of Lazada Vietnam told KrASIA.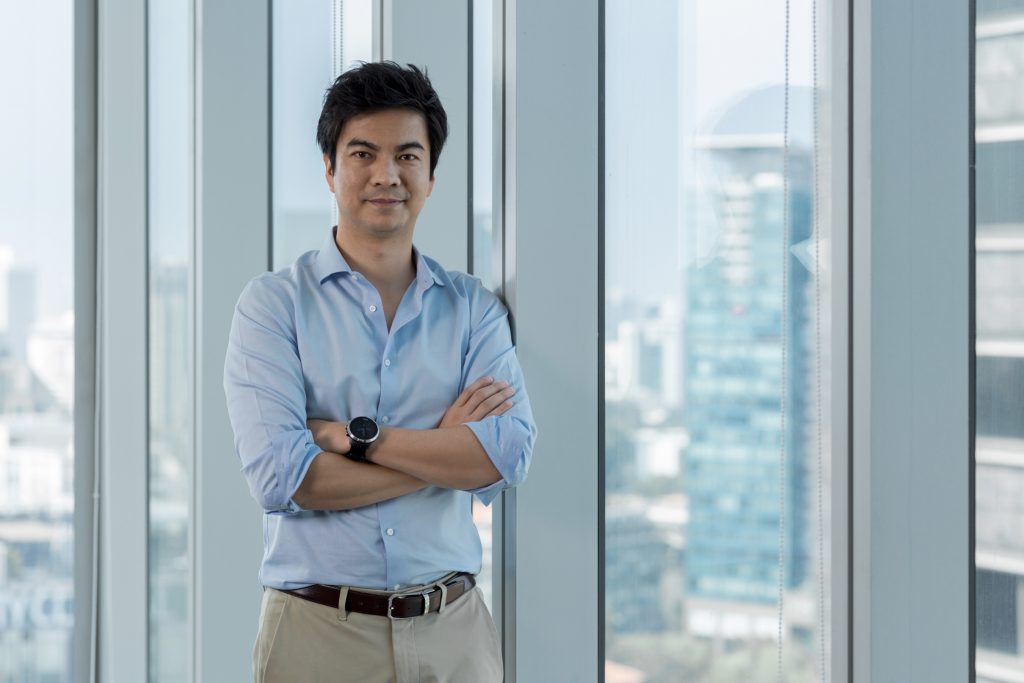 Changes in consumers' behavior
As one of the fast-growing digital economies in the region, Vietnam's e-commerce sector is expected to be worth USD 23 billion by 2025, according to the e-Conomy Southeast Asia 2019 report by Google, Temasek Holdings, and Bain & Company.
The COVID-19 pandemic has accelerated e-commerce adoption in the country, also increasing the competition among Vietnam's major e-commerce players to lure new customers with different needs.
"This has resulted in a surge in online demand for grocery products, which were normally not key products for the e-commerce sector. On Shopee's platform, for example, the time that Vietnamese consumers spent shopping increased by more than 25% after the COVID-19 outbreak, as they look to purchase groceries and other daily essentials," consultancy firm Deloitte highlighted in a report.
"Most popular purchases on the platform include items such as makeup remover, smartphones, milk, diapers, as well as pots and pans," the report specified.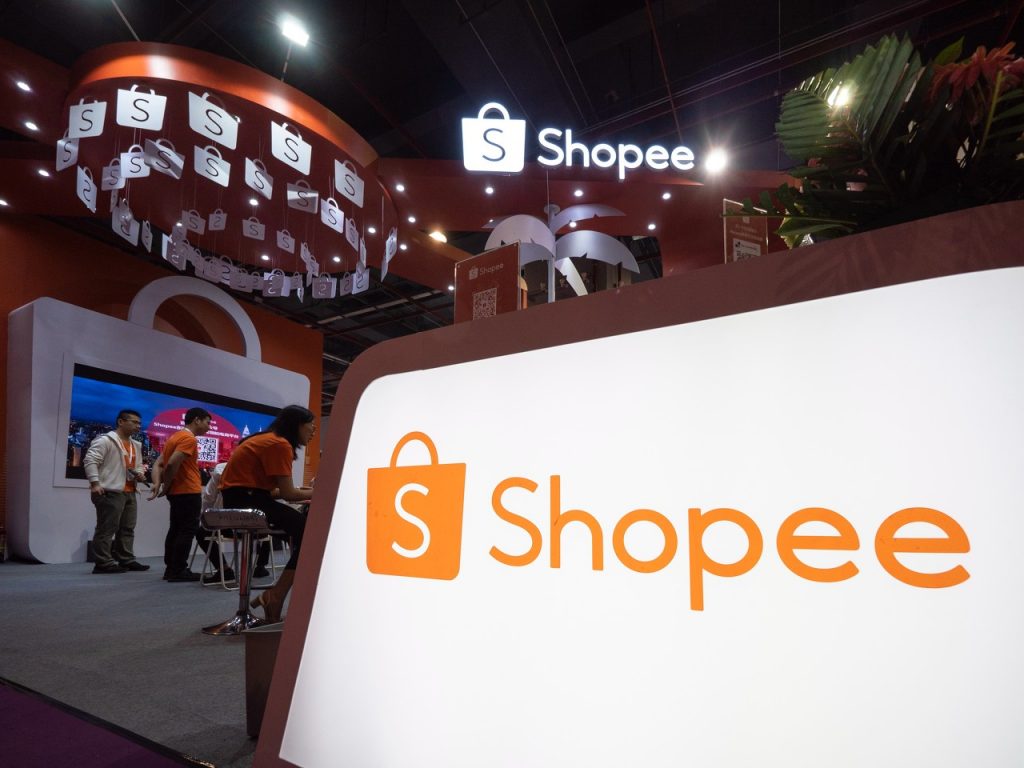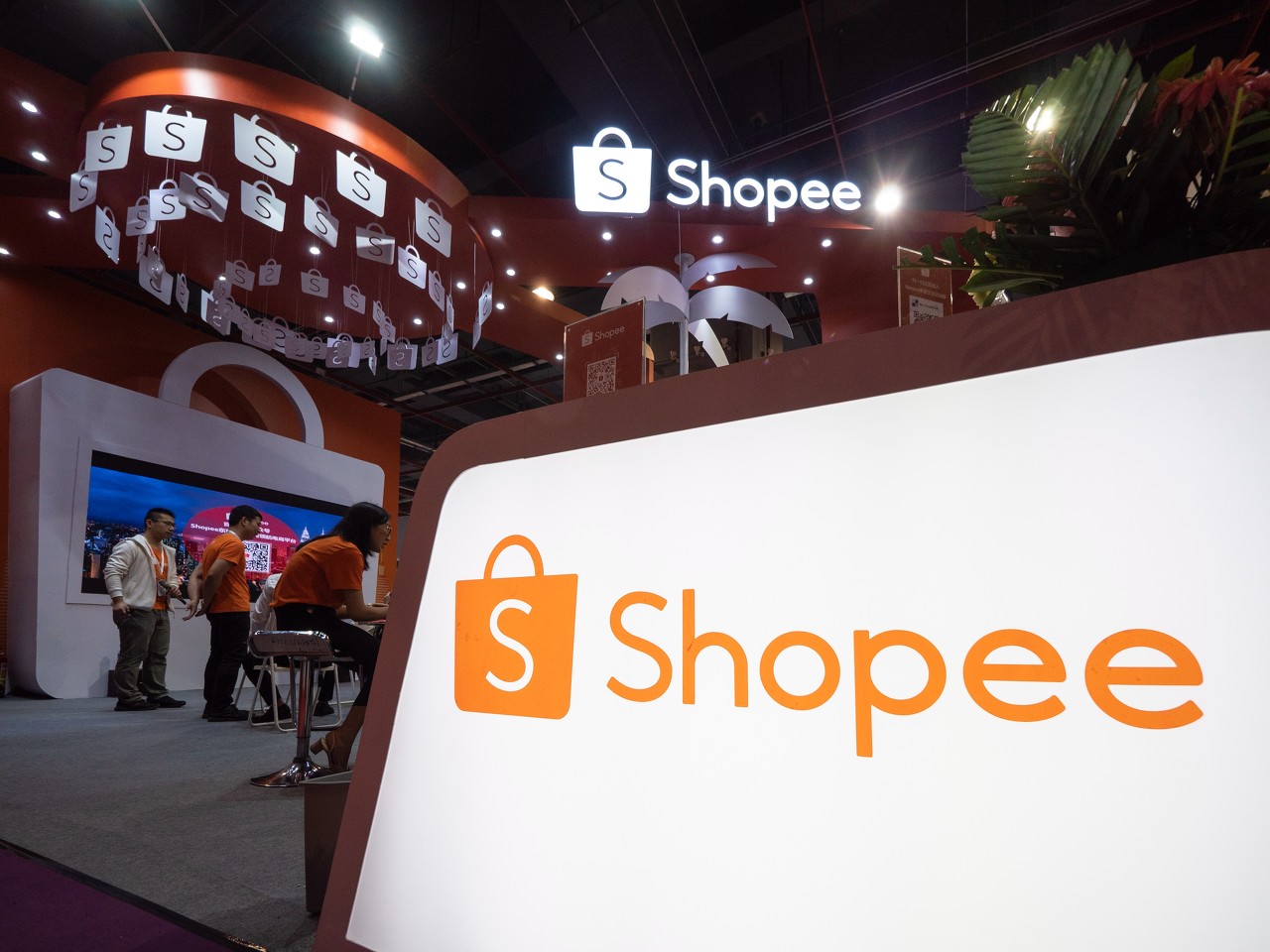 While the coronavirus has boosted sales of daily necessities, Tran Hai Linh, CEO of Sendo, noticed that Vietnamese shoppers are also more cautious in terms of spending.
"Because of COVID-19, discretionary spending has been swiftly reduced, particularly for big-ticket items like smartphones or other electronics. However, for small ticket items (below USD 20) we do not see any negative impact," he said.
Livestreaming as the 'new normal' for shopping
As e-commerce channels are increasingly used as a substitute for physical shopping activities, livestreaming has emerged to give retailers and e-commerce giants a shot in the arm.
E-commerce giant Shopee disclosed in a recent report that Vietnamese have been spending more time online tuning into livestreams sessions, mostly on Sunday, from 9:00 p.m. to 10:00 p.m. The livestreaming platform is particularly popular among users aged between 18 and 34 years old, while the firm has also seen growth in viewership among shoppers aged between 34 and 50 years old.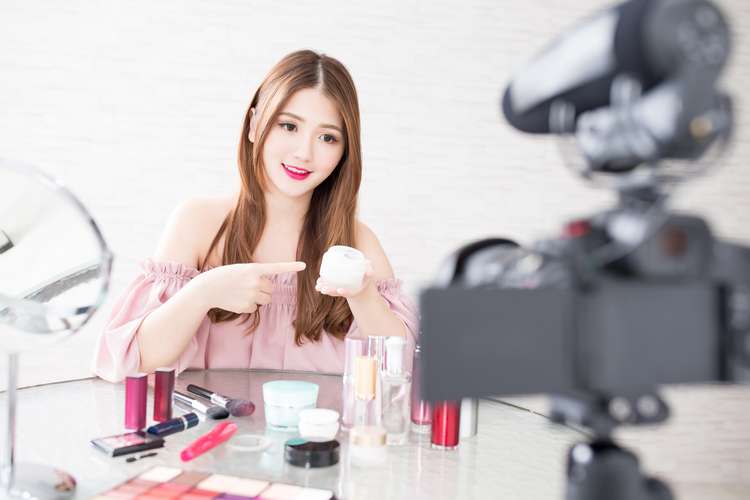 Young shoppers have accelerated sales too. According to Lazada Vietnam, the firm's revenue generated from livestreaming between June and September of this year was 420 times last year's total. Orders placed via livestreaming also increased by 50 times year-on-year during the same period. Lazada allows consumers to immediately purchase items from a livestream session, making it an effective sales channel for businesses and sellers.
"We believe that livestreaming will be the next big thing in Southeast Asia and the next frontier of online shopping, especially in a post-pandemic world. It provides businesses with the opportunity to demonstrate how their product functions and to answer any questions consumers may have in real-time, while also creating new jobs," said Dong.
Tiki also leverages its own TikiLIVE platform, where consumers can search for products and make purchases online. The firm will host from today a live streaming event during Singles' Day named The Greatest Show, where famous Vietnamese celebrities will offer consumers deals and discount coupons to consumers.
Sendo also hosts regular livestream shows on its in-app SenLive, where it also distributes shopping vouchers and organizes online lotteries to draw new users into the platform. 

Race to stand out from the crowd
When asked what makes Lazada stand out from competitors, Lazada's CEO in Vietnam Dong told KrASIA that the firm has been the first e-commerce platform to bring the shopping festival concept to Southeast Asia. Lazada runs the largest virtual mall in the region, with over 18,000 local and international brands, he added.
Local platforms, however, have also their selling points. Tiki, a platform founded in 2010 by Vietnamese founder Tran Ngoc Thai Son, relies on its two-hour delivery promise, according to Ngo Hoang Gia Khanh, Tiki's vice president of growth. "Singles' Day sales this time are expected to triple year-over-year and increase by 30% compared to that of the previous sales on 10.10," he told KrASIA. The firm also allows customers to schedule delivery and instant installation for heavy appliances, according to Ngo.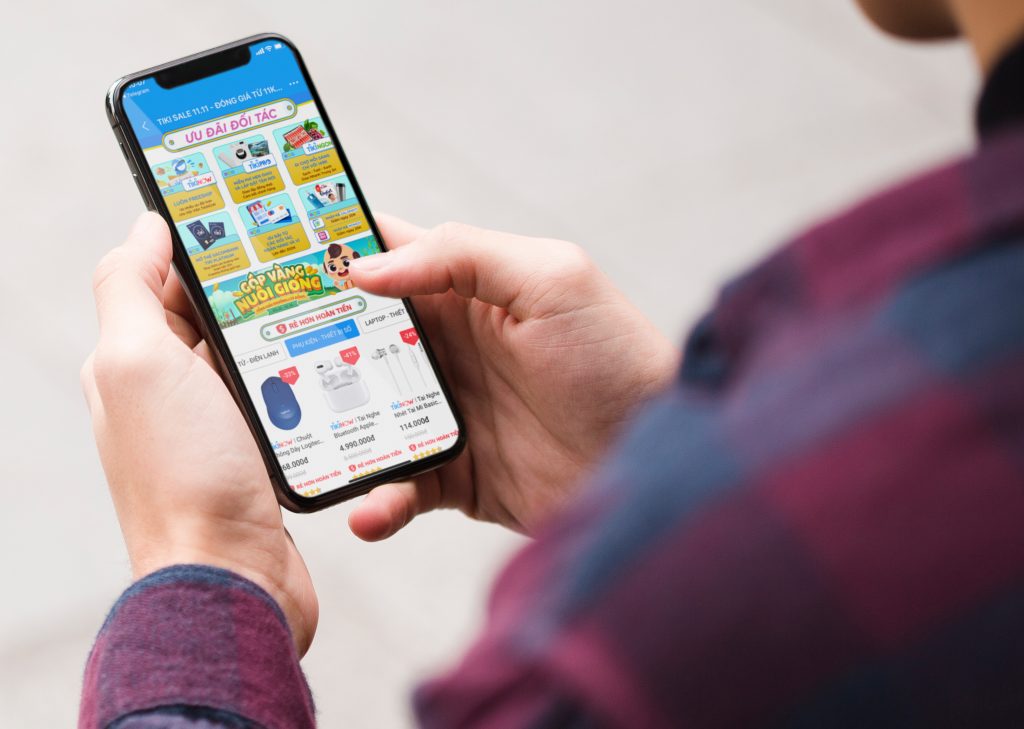 Sendo, on the other side, focuses on Vietnam's tier-two cities. "Our customers do not have access to shopping malls or modern retail chains. Their choices for products are limited by geography. With limited income, they are also overlooked by big retailers, both online and offline," said Tran Hai Linh, CEO of Sendo.
About two-thirds of Sendo's orders are placed outside of Vietnam's urban centers, Tran explained. While Vietnam's two biggest cities, Hanoi and Ho Chi Minh City, account for 70% of the country's total e-commerce transactions, 70% of the country's population resides in rural areas, which gives Sendo a huge market to address.
"While tier-1 customers may spend millions of dollars on discounts for iPhone 12s and smart TVs, we specialize in helping small sellers push their best deals to the 80 million tier-two customers with the cheapest delivery options," Sendo's CEO added.
Unlike its competitors, however, Sendo does not have a specific program for Singles' Day, as according to Linh, November 11 sales are only "part of a quarterly long, year-end sales campaign."
Shopee has yet to respond to KrASIA's request for comment.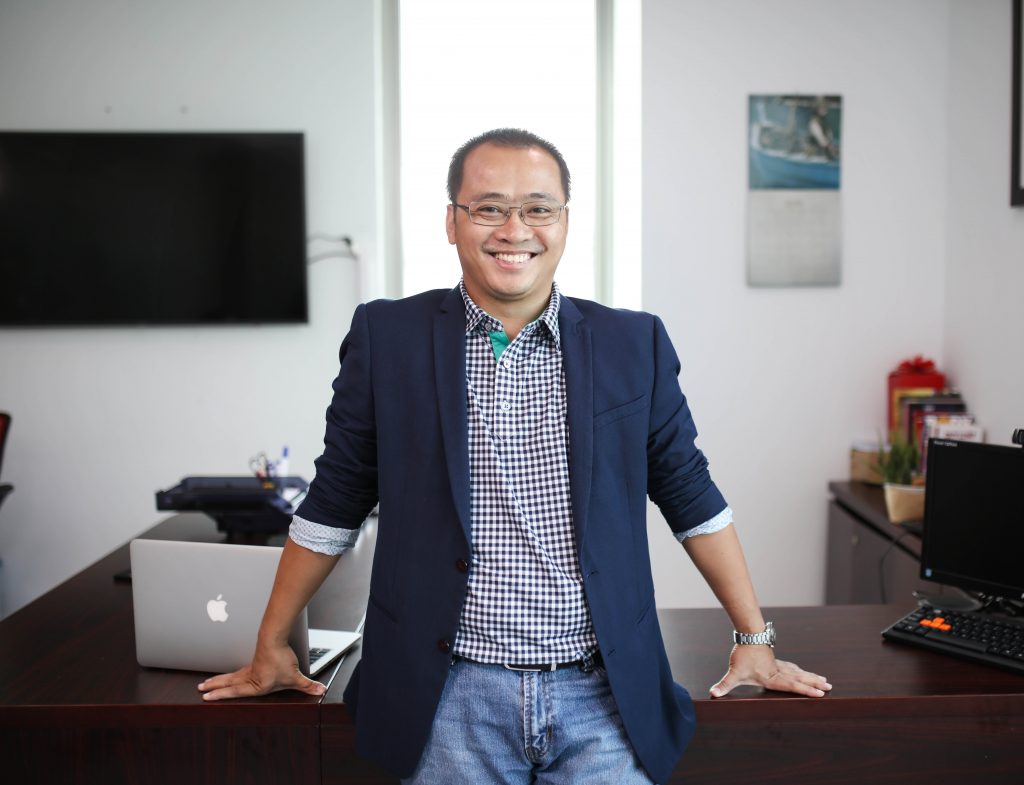 Hurdles remain
"If the e-commerce market can keep its current growth rate of 30%, its market size might hit USD 33 billion by 2025, and Vietnam's e-commerce market will rank third in Southeast Asia, after Indonesia with USD 100 billion, and Thailand with USD 43 billion," Dang Hoang Linh, senior lecturer of international economics at the Diplomatic Academy of Vietnam, wrote in a report.
However, despite the potential, the sector is however being held back by issues such as logistics and a lack of consumers' trust, according to Dang.
Tiki's Ngo explained that a "huge logistics system," solid technological foundations for smooth online shopping experiences, and capital from foreign and domestic investors are still required to ensure the sector's future.