In 2021, when China's top cyberspace regulator ordered app stores to remove the dominant ride-hailing app Didi Chuxing, also known as Didi, its rivals amped up their efforts to push for a bigger share of the pie.
After nearly two years of regulatory crackdown, Didi finally announced the resumption of new user registrations and downloads. Platforms such as T3 Go, Alibaba-backed AutoNavi, and Geely-owned Cao Cao Mobility have also announced new moves in the first half of this year, reigniting competition in the ride-hailing market.
At the recent China Auto Bluebook Forum 2023 held in June, Dayong Cui, CEO of T3 Go, said that the intense competition among ride-hailing companies before the pandemic was driven by unsustainable short-term growth strategies used to pursue capital infusion. This resulted in the use of irresponsible tactics such as the dispatch of unauthorized vehicles, and negligence in condoning drivers recklessly in order to accomplish more trips.
Local government bodies including China's Ministry of Transport have enhanced sectoral regulations in view of such developments, focusing on both traffic and digital safety. According to Cui, this is a positive development as high compliance and safety standards will be vital for the healthy growth of the shared mobility sector.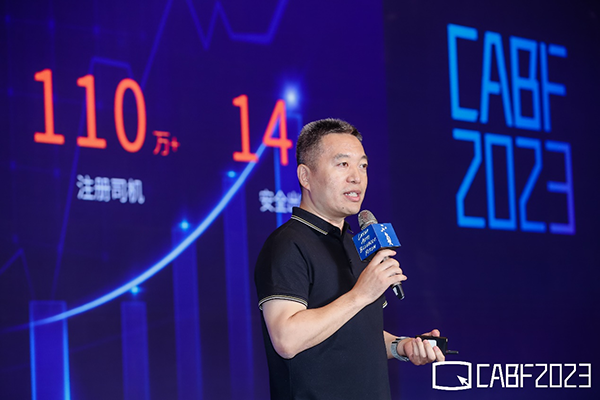 A rapid growth journey
T3 Go's ride-hailing services first went live in July 2019. The company is backed by Chinese tech majors Alibaba, Tencent, retailer Suning, and three state-owned enterprises: Shenzhen-listed Chang'an Automobile, Hong Kong-listed Dongfeng Motor Corporation, and state-owned China FAW Group.
T3 Go started with a registered capital of RMB 5.28 billion, having bagged multiple rounds of financing from notable Chinese investors. It subsequently closed an RMB 7.7 billion Series A round in October 2021, which is the largest amount raised in a single round of financing since 2018. The company also recently secured a Series A+ round of over RMB 1 billion, led by Hongtai Aplus.
Amidst rumors of T3 Go prepping for pre-IPO financing before listing on the Hong Kong Stock Exchange, the company told The Capital earlier this month that they are working to secure a new round of financing and will release information accordingly.
The achievements of T3 Go over the past four years have brought forth the possibility of an impending IPO. Its daily orders have surpassed 3 million, its operations span 118 cities including Wuhan, the number of its registered users has exceeded 200 million, and the number of registered drivers on the platform has exceeded 1.1 million. T3 Go also had the industry's highest growth rate in cumulative order volume, which helped maintain its market share in the country.
T3 Go's "1521" strategy
In April earlier this year, T3 Go launched its "1521" strategy encompassing multiple objectives to achieve by the end of 2026:
To achieve a peak daily order volume of 10 million orders,
To generate annual revenue totaling RMB 50 billion (USD 6.9 billion) or more,
To expand its coverage to over 200 cities nationwide,
To have at least 1,000 Level 4 self-driving vehicles operating commercially.
T3 Go adopts a two-pronged approach as part of this strategy. To appeal to younger users, T3 Go launched a super app that includes personalizable features for restaurant and entertainment searches, pet-friendly selections, customizable transportation options, and more.
Recognizing the prevalence of occupational diseases that plague drivers, including mental health, the company has also enhanced the insurance plans of its drivers, providing more comprehensive protection and care.
In addition, T3 Go has leveraged data collected from its user base to build a one-stop platform for charging, maintenance, repair, and lifestyle services. This platform is available in over 100 cities.
Operating models: To self-operate or aggregate?
Apart from T3 Go, other main players in China's ride-hailing market include Didi, Dida Chuxing, Meituan Dache, Shouqi Yueche, and Cao Cao Mobility. The 18-month ban imposed on Didi  led to a reshuffling of the industry, allowing competitors to play catch-up.
AutoNavi, also known as Gaode Ditu, is a company that has developed the Chinese equivalent of Google Maps. The app has a feature called Gaode Dache that is integrated with several ride-hailing platforms, such as Meituan Dache, T3 Go, Cao Cao Mobility, Saic Mobility, and more. On top of navigation features, this integration allows AutoNavi users to pick from the most price-competitive service provider when hailing a ride.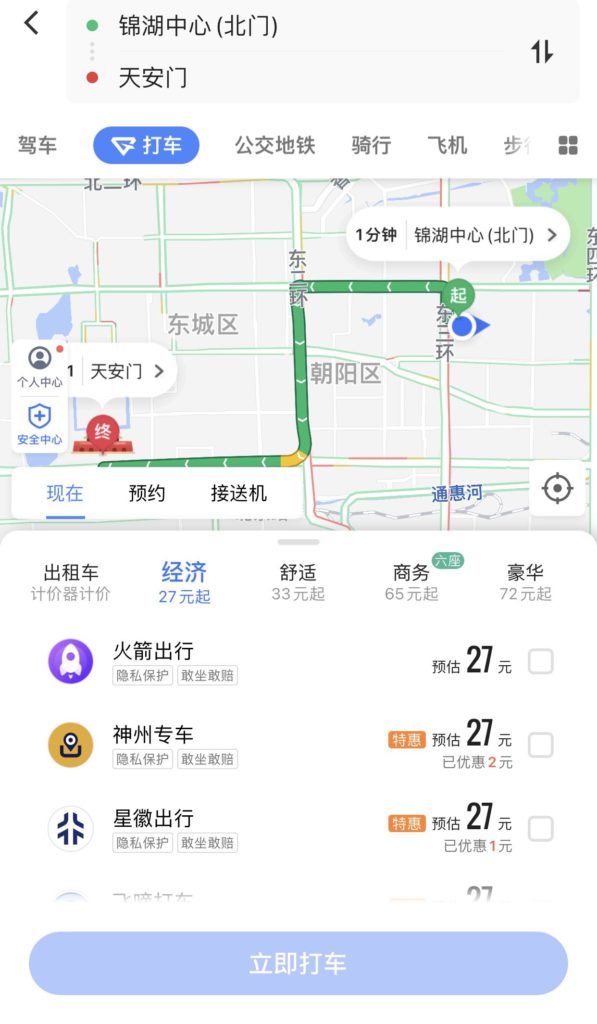 Both Tencent and Huawei followed suit by launching similar features in late July 2022, and ByteDance entered the ride-hailing market through Douyin in December of the same year. This shift has resulted in the unsustainability of the self-operated ride-hailing model. In March earlier this year, Meituan Dache discontinued its ride-hailing service and transitioned to become an aggregation platform.
While competition continues to heat up, Didi remains the dominant player in China's ride-hailing market. According to Cui, barring the aggregation platforms, the ride-hailing space will eventually adopt a "2+X" structure, where there will be two dominant platforms that smaller players will find hard to displace.
Authorities caution against market saturation
During the first half of this year, local government departments issued successive warnings regarding the potential saturation of the ride-hailing market, leading to the implementation of restrictive measures.
For example, the Municipal Transportation Bureau of Sanya opted to suspend the issuance of business licenses and transportation permits to ride-hailing companies. Similar approaches were undertaken in other cities such as Shanghai, Jinan, Wenzhou, Dongguan, and Suining. This development has led potential gig drivers to assess their entry into the ride-hailing market more carefully.
However, Cui, in conversation with The Capital, said that growth opportunities still exist as ride-hailing order volumes have yet to rebound fully to pre-pandemic levels. Data released by China's Ministry of Transport indicated a 1.4% month-on-month decrease in ride-hailing orders in April 2023.
"With the gradual recovery of consumer activity, the ride-hailing industry's growth is evident. Anticipated year-on-year growth for 2023 exceeds 15%," Cui said.
Cui's optimism is shared by industry peers. Xinhua Li, general manager of the taxi division at AutoNavi, told Yicai Global that untapped market demand still exists, leaving room for expansion.
A heavier emphasis on safety and compliance
The ride-hailing market's emphasis is shifting towards safety and compliance while continuing to prioritize scalability.
An analysis by Qianzhan highlighted four key challenges afflicting China's ride-hailing sector:
Excessive platform fees, arbitrary pricing, and neglect of driver rights,
Inadequate regulations increasing the frequency of accidents,
Excessive competition using undercutting and predatory pricing tactics
Exploitation of big data to the detriment of consumer interests.
According to The Capital, T3 Go recognizes this shift and has devised strategies to reinforce its positioning in these areas.
Firstly, from its inception, T3 Go has consistently invested in compliance, fostering a virtuous cycle of adherence to regional government requisites—ensuring "licensed platform operation, licensed passenger vehicles, and licensed drivers."
Secondly, T3 Go identifies latent market needs and addresses them adeptly. In addition to the launch of its super app, the company is catering to changes in user preferences, ensuring its services offer greater convenience and safety.
Third and lastly, T3 Go is proactively delving into the sustainable transportation vertical. The company is collaborating with cities like Tianjin, Chengdu, Chongqing, Wuhan, Qingdao, and Shanghai on carbon offset projects, which will enable T3 Go users to earn emission reductions when they opt to ride with new energy vehicles.
New engines for growth
T3 Go's ultimate goal is to become the core operator in a new mobility era that is powered by autonomous driving, while continually expanding its reach. As one of the first platforms to diverge from the conventional self-operating model, T3 Go demonstrates its openness to embracing new strategies.
Leveraging its experience and wealth of data accumulated through its vehicle network technology, T3 Go has formed an ecosystem alliance known as the "Iron Triangle". This alliance encompasses automakers, autonomous driving companies, academic and research institutions, and more, to expedite the commercialization and operational deployment of autonomous vehicles.
In December 2020, T3 Go also joined hands with over 30 partners, including Suzhou High-Speed Rail New Town, automakers, and technology firms, to establish China's first autonomous driving ecosystem operational alliance: the Auto-union. This collective entity lends support to the development of self-directed and controllable autonomous driving solutions.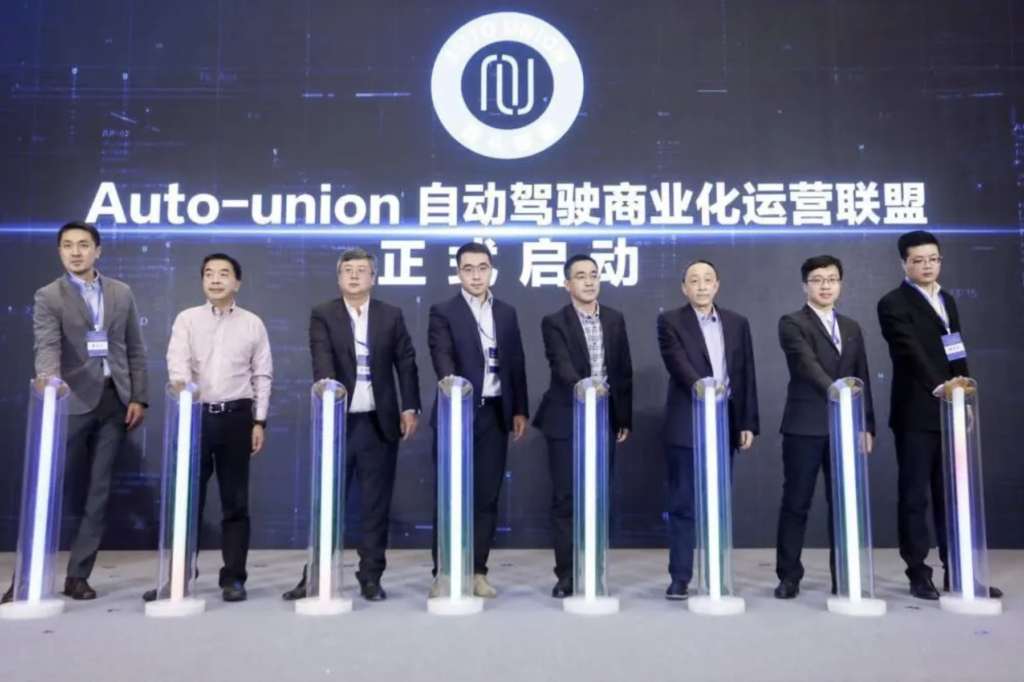 More recently, in September 2022, T3 Go joined forces with QCraft to officially launch public Robotaxi operations in Suzhou, allowing users to opt for the autonomous driving service when booking a ride through the T3 Go app. To date, T3 Go's self-driving vehicles have amassed over 600,000 kilometers of self-directed driving experience, enticing over 80,000 users to experience the service.
A collaboration is also underway between T3 Go and industry-leading autonomous driving companies to introduce a "fully unmanned" robotaxi that is poised for deployment in China's first-tier cities.
Venturing into novel business domains requires the company to prepare on a more substantial scale and manage higher costs, with ride-hailing revenue underpinning these financial requirements. The challenge for T3 Go centers on striking an equilibrium between new and existing business endeavors.
Despite Didi's market dominance, T3 Go has emerged as a viable competitor by putting its drivers and passengers first. As China's ride-hailing market continues to change in structure, new growth opportunities are up for grabs, and T3 Go is well-positioned to tap into these opportunities. The industry is projected to grow by at least 15% year-on-year in 2023, which will propel its valuation beyond RMB 400 billion (USD 62.2 billion).
Cui offers a more optimistic outlook, suggesting that industry growth could surpass 20% this year.
This article was adapted based on a feature originally written by Yuan Shuai and published on The Capital (WeChat ID: thecapital). KrASIA is authorized to translate, adapt, and publish its contents.