Southeast Asia is a competitive landscape for car marketplaces. Automotive e-commerce has grown at a staggering rate in the region, with almost 100% of used car customers in the region beginning their car shopping experience online, especially in Indonesia and Thailand, according to a report by Mordor Intelligence.
Singapore-headquartered Carro is one of the players that saw strong growth during the pandemic. The platform has over one million monthly active visitors, with nearly SGD 1 billion annualized gross merchandise value (GMV), Carro CFO Ernest Chew told KrASIA. In October 2020, it raised close to SGD 150 million in debt financing facilities.
In December, Carro, in partnership with Mitsui Sumitomo Insurance Group (MSIG), introduced the first region-wide behavior and usage-based car insurance program. First rolled out in Indonesia, the program will soon launch in Thailand and Malaysia. By the end of next year, Carro expects to provide over 2,000 cars with usage-based insurance and then grow that number by three times by 2024.
KrASIA recently spoke with Chew about the new insurance model and Carro's plans in 2021.
The following interview has been edited for brevity and clarity.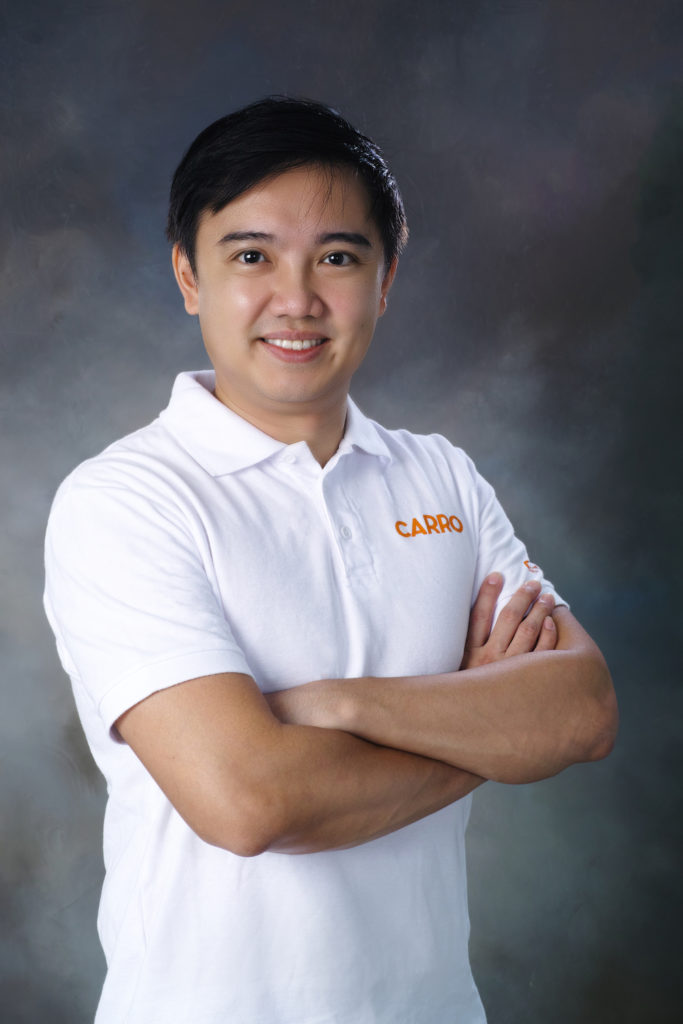 KrASIA (Kr): Why is behavior- and usage-based insurance important? How does it benefit users?
Ernest Chew (EC): Insurance development has been stagnant in the past decades, but now there's a growing market for car insurance policies. Typical car insurance only refers to basic data like gender, type and age of the car, mileage, and so on. It doesn't take into account the fact that certain people may drive faster than others. With usage-based insurance, the tracker and the GPS we have in the car read the mileage, then pass it over to the insurer that will calculate the premium, and it comes back to us.
Meanwhile, with behavior-based insurance, there are many sensors that enable the car to pick up what we would consider safe or unsafe driving behavior. For example, someone who brakes very aggressively or accelerates very quickly indicates that the person is a little bit less safe than someone who drives normally. Based on those behaviors, we build a database where it's easier to correlate between how one behaves and the likelihood of that person having an accident.
Normally, you need to pay insurance once a year, and generally up front, but it's not actually great for cash flow. But if you use behavior- and usage-based insurance, you pay on a monthly basis and it is a lot more affordable, especially if you are a cautious driver.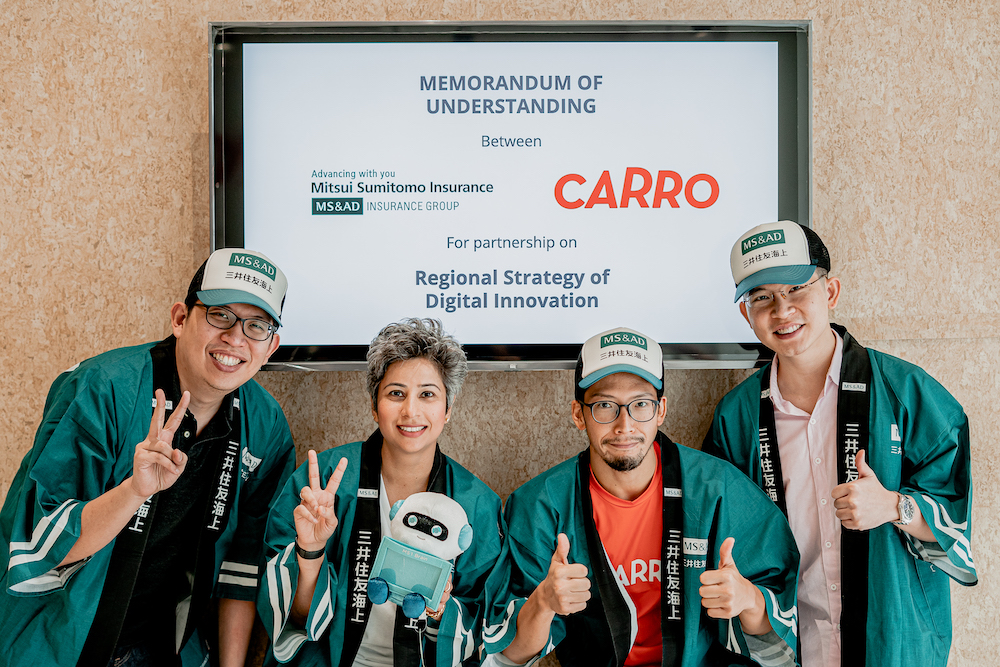 Kr: Since this type of insurance allows you to collect a lot of data, how do you plan to monetize that data?
EC: We are still in data collection mode. As a tech and AI-powered company, all the big data we collect will have some use in the future. We facilitate transactions for thousands of cars every month, so we  have a large pricing database that enables us to understand and analyze consumer behavior. I think there's a lot of things we can do with big data, but at the moment, our focus is to immediately provide consumers with the benefit of insurance with potentially lower premiums.
Kr: In October, you raised SGD 150 million (USD 110 million) in debt financing. How have you utilized the funds so far?
EC: What we will do is continue to expand our marketplace business. We'll also continuously evolve and adopt more tech and AI—it's all about scaling up now. We'll do more financing across the region, and we'll probably do seven or eight more AI projects in different countries.
Kr: How has the pandemic affected your business so far?
EC: In spite of what happened to other industries, the pandemic has actually been a blessing for us. When we went into this crisis, we were a bit nervous because we've never seen a situation where the economy grinds to a halt. So we conserved a lot of cash, we slashed spending on almost everything. But then, we looked at our product offering and realized this is something where we could create an opportunity for ourselves.
We launched our contactless car purchasing service where customers can shop 24/7, arrange for financing online, and with some more clicks, they'll get the car sent to them. We also provide a "no questions asked" policy, meaning you can literally go anywhere within three to five days, and if you don't like it, you simply return it. This way, you can avoid buying a lemon—a vehicle with defects that the seller tried to hide. So that gives a lot of confidence to customers and this particular service gets lots of positive feedback.
Kr: According to a recent press statement, Carro aims to hit SGD 1 billion in annualized revenue by 2022. How will you reach that goal?
EC: We'll do more of what we do, increasing the convenience for customers to purchase cars, including the step of financing. This is crucial because someone who wants to buy a car would go to a bank and file an application, which could take up a lot of time.
We streamline that process and give access to financing for consumers as well as dealers through our subsidiary Genie Financial Services and its different products. We do this mainly in Singapore, but we also do some financing in Malaysia, Indonesia, as well as Thailand.


Kr: What are the sources of your revenue? Are you already profitable?
EC: Our revenues are mainly from buying and selling cars. We also get revenue from financing, but it is only a small part of the total. The financing business is not really a revenue driver, but it gives us profit visibility. We have been EBITDA positive in the last three quarters, so we've been profitable for a while now.
Kr: What is your outlook for the automotive and used car market next year?
EC: The automotive industry has come to a low point this year due to the COVID-19 pandemic and economic downturn. But interestingly, as the economy reopens, we see a trend, especially in Indonesia, towards owning private vehicles for folks who actually did not intend to buy a private car six or 12 months ago. Until there is assurance that we are completely free from the pandemic, people don't really want to travel on public transport or even ride-hailing vehicles. So we see a market rebound coming next year.
We've seen in many parts of the world that e-commerce is really picking up and changed the way people make purchases, and the pandemic accelerated it even further. To our customers, we always say: do your research, reach out to us, look at our inventory, then apply for financing, and make a purchase online. This is something we are trying to propagate. Increasingly, we see that people are becoming more confident in making a big purchase like buying a car online. Hopefully, in the next two years, we'll see more adoption in this segment.
Kr: Please tell us about your plans and targets in 2021. Do you have plans to raise funds or seek a public offering, as many other mature tech companies do?
EC: We hope to double or triple our revenue base every year, and we've been able to do that quite successfully in the last few years. In terms of fundraising, we have investors who have shown interest in us, but it is not time-sensitive at the moment. We have sufficient liquidity. In fact, we currently have the best liquidity since we started.
However, we'll probably try [to raise funds] sometime next year. We'd also like to have an IPO, maybe in the next two or three years, but we are not under pressure to do that. We won't push it, but for now, we are seeing good growth, establishing a strong track record, and there's still good potential in the market.