As the Indonesian startup ecosystem develops and matures, companies are now, more than ever, in need of high-quality talents to supercharge growth. However, the lack of skilled digital talent has been an ongoing problem in Indonesia. The World Bank projects that by 2030, the country will face a shortage of 9 million skilled and semi-skilled workers in the information and communications technology sector.
The SEA e-Conomy joint report by Google, Temasek, and Bain & Co. has also consistently pointed out the lack of talent as one of the main problems plaguing Indonesia's digital ecosystem.
The hunt for skilled talents is a crucial task for local startups, but retaining talented staff is another major challenge. High salaries and benefits have been traditionally used to lure and retain talents. But this doesn't always work, especially when startups face poachers from larger and more established competitors.
For example, Chinese tech giant ByteDance managed to poach over two dozen employees from Facebook's US offices in 2019 by offering 20% salary bumps. This is just one example of a battle between giants, but it also shows that smaller startups would find it difficult to compete with big names with larger capital pools.
"Startups have to compete for talents with mature companies. Today, if you are a private digital company in Singapore, for example, you will be competing with Microsoft or Facebook for the same talents," Ravi Ravulaparthi, co-founder and CEO of equity management startup Qapita, told KrASIA. "You'll be poaching from each other," he added.
However, a particular method has been slowly becoming in vogue in Southeast Asia for small startups to attract and retain workers: the employee stock ownership plan, or ESOP, an employee benefits plan that gives workers ownership interest in the company.
Even though ESOPs have been a staple offering in mature tech ecosystems such as in the US and China, the awareness of their importance has just surfaced in other regions such as India and Southeast Asia. ESOPs have been used by regional companies to differentiate themselves from competitors and secure the right talents, Ravulaparthi said.
The state of ESOPs in Indonesia
In ESOPs, the employer allocates a variable number of shares of the company to each eligible employee, depending on the pay scale or other aspects. ESOPs usually come with a vesting period, where the employee is prohibited from selling the stock. Each employees' shares are maintained in the firm's ESOP trust until the employee retires, quits the company, or is allowed to sell their stock. After becoming fully vested, the company can "buy back" the shares from the employee, either as a whole or periodically through liquidity or buyback events.
Such plans are created to increase employees' dedication to achieving positive outcomes for the startup, as their stock value will increase with the company's valuation. Employees who own stocks in the company are also less likely to leave, potentially reducing employee turnover for startups.
"It is not only the concept of future gains that will help hire top talents to join the company at an early stage. It is also the 'skin in the game' concept, where employees will feel a sense of belonging and ownership in the company, as there is a vested interest in making the company grow in value," said Winnie Khoo, a partner at Singapore-based venture capital firm Antler.
Ravulaparthi explained that Indian tech companies have just started implementing ESOP plans in the past three years, while in Southeast Asia, especially Indonesia, the concept is gaining popularity.
One factor for ESOP adoption is the increasing awareness among tech workers about such plans, Khoo explained. "Employees are more aware now of the value of ESOP from secondaries or exits that have happened, and saw firsthand how it had brought monetary value to early employees," she added.
Early-stage firms could also use ESOPs to attract talents, even when they are unable to afford high salaries, Khoo said. ESOPs are also a good strategy for later-stage companies to retain senior leadership and hire foreign talent. "ESOPs can help reduce employee churn, and for the top employees, ESOPs can also be used as a reward system on top of bonuses. You can issue ESOPs not only when hiring but continuously throughout an employee's lifetime," she said.
A recent joint survey by VC firm Monk's Hill Ventures and human talent recruitment platform Glints found that in Southeast Asia, equity is a common compensation for C-level staff and other executive-level hires, but not for junior or mid-range employees. The survey stated that fewer than 32% of participants were being compensated in equity. Preference for cash payments was the main reason for the low proportion.

KrASIA confirmed with Grab, Gojek, and Tokopedia that they are offering ESOPs for their employees. Yet these firms didn't offer details about the vesting period, the share distribution among workers, or eligibility.
A senior-level employee at an Indonesian e-commerce unicorn said that he has joined his company's ESOP, with a two-year vesting period. "It's good to have it, but I don't expect much from it. Even if I cash it out now, it won't even amount to as much as my main salary, so it's not really impactful," he said, asking KrASIA not to reveal his name or the company he works for.
Others see ESOPs as a tempting benefit. "I am aware of ESOPs in tech companies but wasn't offered one when I got my job. But I would like to be part of one. I think it could serve as a kind of savings or investment aside from my salary and benefits," a customer service representative for a hotel startup told KrASIA. He would consider moving to another company offering similar or slightly lower salaries and benefits but with an equity share in tow.
The lack of awareness about ESOPs among employees is one of the problems, Ravulaparthi said. "Many founders have told us that it is good to have an ESOP, but they have to explain the value of such ESOPs to their employees."
"Salary is very well understood. ESOP is also a form of compensation, but it needs to be understood by the employees to feel special about receiving that compensation," Ravulaparthi added.
Founders also need to understand better what ESOPs are and how to offer these plans to employees successfully, said Casper Peh, CEO and founder of Antler-backed ESOP management platform Svested.
"Currently, all the information on ESOP is US-centric, and there isn't much information online for this region. As such, founders are often left clueless on how to go about doing it, and there is a huge information gap," he said. "It is a situation where founders are in the dark and, as such, not able to utilize this powerful tool for quality hires."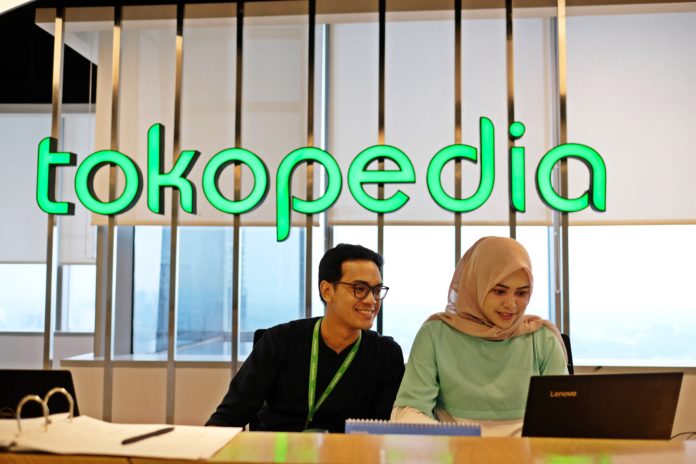 What's next?
Indonesia currently has more than 2,000 startups operating in the country, according to data from the country's Communication and Information Ministry released in 2020. The number will only continue to grow as the country's digital economy value is projected to reach USD 125 billion by 2025.
"The Indonesian startup ecosystem is one of the fastest-growing ones out there. As the startup ecosystem is growing fast, ESOP options will be there," said Ravulaparthi.
Venture capital firms also played a part in boosting ESOP adoption among tech companies. Both Khoo and Ravulaparthi agreed that ideally, a company should set aside 10% from its cap table for ESOPs. "In our investment round, we already make it mandatory for founders to set aside said amount for ESOPs," said Khoo.
Equity management platforms such as Singapore-based Svested can also help founders and employees to understand ESOPs better. "They help employers manage and execute ESOPs, and help better communicate their value to employees. Knowledge about the benefits of ESOPs will become more common, and execution by founders can be more robust and flexible," Khoo added.
However, Ravulaparthi said that founders should also think about liquidity options. Employees in publicly listed companies can cash out their shares at any time in the stock market, but the situation is not the same for shareholders of private companies. Not many companies frequently conduct buybacks or liquidity events, which can result in employees' shares essentially becoming "stuck." "In addition to creation, you also have to give employees a chance to sell when the time is appropriate, so that they can make money from those ESOPs," he said.
Peh and Ravulaparthi said that in Southeast Asia, the standard vesting period is three to four years, although some companies offer shorter periods of two years. Going forward, Peh said that companies should start incorporating liquidity events for ESOP holders more often in fundraising rounds.
"For example, out of USD 50 million raised, around 1 million to 2.5 million can be used to help early employees cash out. Or even have an avenue for private or angel investors to join in the round and do some degree of liquidity for early employees," he said.
As many Indonesian tech companies are eyeing initial public offerings, this could help boost the popularity of ESOPs, Peh said. "IPOs can have a positive impact as many employees will be able to cash out and make significant financial gains. This will set a good precedent and increase the value of ESOPs," Peh added.