When ByteDance entered India with TikTok in 2018, the platform was already a global sensation. With flush coffers, a fanatically loyal user base scattered around the globe, and the clout to induce FOMO (fear of missing out), ByteDance was looking for its next big market. India was being touted as the next major internet economy after China and the US, and had all the characteristics that ByteDance was after, particularly a large population of 1.38 billion people, with half of its citizens below the age of 24.
For a while, things were going well for TikTok in India. In just over a year, TikTok was on staggering growth paths in terms of user traction, time spent on the app, and interest from advertisers. India accounted for 611 million downloads in April 2020, when ByteDance's Douyin and TikTok collectively crossed 2 billion global downloads, according to a Sensor Tower report.
Then, on June 29, 2020, TikTok's 200 million active users in India clicked on the app's logo, a stylized eighth note in musical notation, on their smartphone screens, and found themselves cut off from content creators around the world and each other. TikTok's journey in India came to an abrupt halt as India banned the platform, along with 58 other Chinese apps, including another ByteDance product, Helo, a social media platform with more than 50 million users.
In an official announcement, India's Ministry of Information and Technology said that the decision was "in view of information available that they [the 59 banned apps] are engaged in activities, which is prejudicial to sovereignty and integrity of India, defense of India, security of the state, and public order." While the Indian government cited cybersecurity concerns as the reason for banning these apps, people in the industry believe it was a retaliatory move in response to rising geopolitical tensions and border issues between India and China. TikTok was removed from the Apple Store and the Google Play Store. The ban was then expanded to more than 200 apps of Chinese origin, including Tencent's WeChat, AliExpress, Shein, and ClubFactory.
The Indian government sent a notice to ByteDance India a few weeks after the ban, seeking answers to over 75 questions that were mostly about the storage and sharing of user data, the types of content hosted on the app, and the content's ownership, a senior executive at ByteDance India told KrASIA on the condition of anonymity. The government wanted to know more about TikTok's company structure in India and sources of funding, but also how and where it harvests data, what it does with the data, and who has access to the database.
In one of the last official statements by TikTok, the company's head in India, Nikhil Gandhi, said last year that the company is in the process of complying with government regulations.
"We have been invited to meet with concerned government stakeholders for an opportunity to respond and submit clarifications. TikTok continues to comply with all data privacy and security requirements under Indian law and has not shared any information of our users in India with any foreign government, including the Chinese Government. Further, if we are requested to in the future we would not do so. We place the highest importance on user privacy and integrity," Gandhi wrote.
Fast forward to June 2021. Nearly one year after the ban, little has changed. TikTok remains inactive in India, while the government said in January that it will make the restriction permanent for TikTok and the other 58 Chinese apps named in June. "The government is not satisfied with the response/explanation given by these companies. Hence, the ban for these 59 apps is permanent now," a source familiar with the notices said, according to Nikkei Asia.
This prompted ByteDance to downsize in India, reportedly laying off more than 1,800 local employees, as the company has "not been given a clear direction on how and when our apps could be reinstated," a TikTok spokesperson said in a statement. In May 2021, Gandhi also quit the company.

Shattered dreams
It has been 11 months since India blocked TikTok from doing business in India, and the ban "has hurt the company in unmeasurable ways," according to people in the industry who KrASIA spoke with.
With over 200 million users and more than 200,000 creators using the app in the country, India was one of the most important and largest overseas markets for TikTok. The platform had also roped in advertisers such as PepsiCo, Puma, and ITC in the country. TikTok offered several real estate options to brands for video campaigns that could be tailored based on their needs. One of the most effective ad formats was the #HashtagChallenge, where brands asked users to record themselves performing a quirky task and share it on TikTok. If people had fun doing it, the logic went, they would make millions of ads for free.
"The kind of reach and engagement that TikTok enjoyed with both youth and people from small towns was huge. For mass brands, this was an important medium for advertising," Debarpita Banerjee, president of North and East at global advertising agency FCB Ulka, told KrASIA in an earlier interview.
According to a ByteDance executive, TikTok was working with hundreds of advertisers that helped Indian content creators earn money while using the app. ByteDance's short-video app reported that 5% of its total revenue in India in the financial year 2019 came from brand campaigns and advertisements, amounting to INR 2.16 crore (USD 290,000). "India is a huge and key market for TikTok, and the company had high hopes for this market. Thousands of internet stars embraced the platform as it was one of the sources to support their livelihood," the source said. According to one estimate, the ban on TikTok in the country has made a dent worth INR 120 crore (USD 16 million) in the incomes for the top 100 TikTok creators.
Since June last year, an array of apps like Roposo, Chingari, Mitron, and Moj have rushed in to fill the void left by TikTok, each with functions and features that mimic ByteDance's creation. However, while a few of these apps have raised a significant amount of VC money, people in the industry believe they have yet to develop a recommendation algorithm that rivals TikTok's.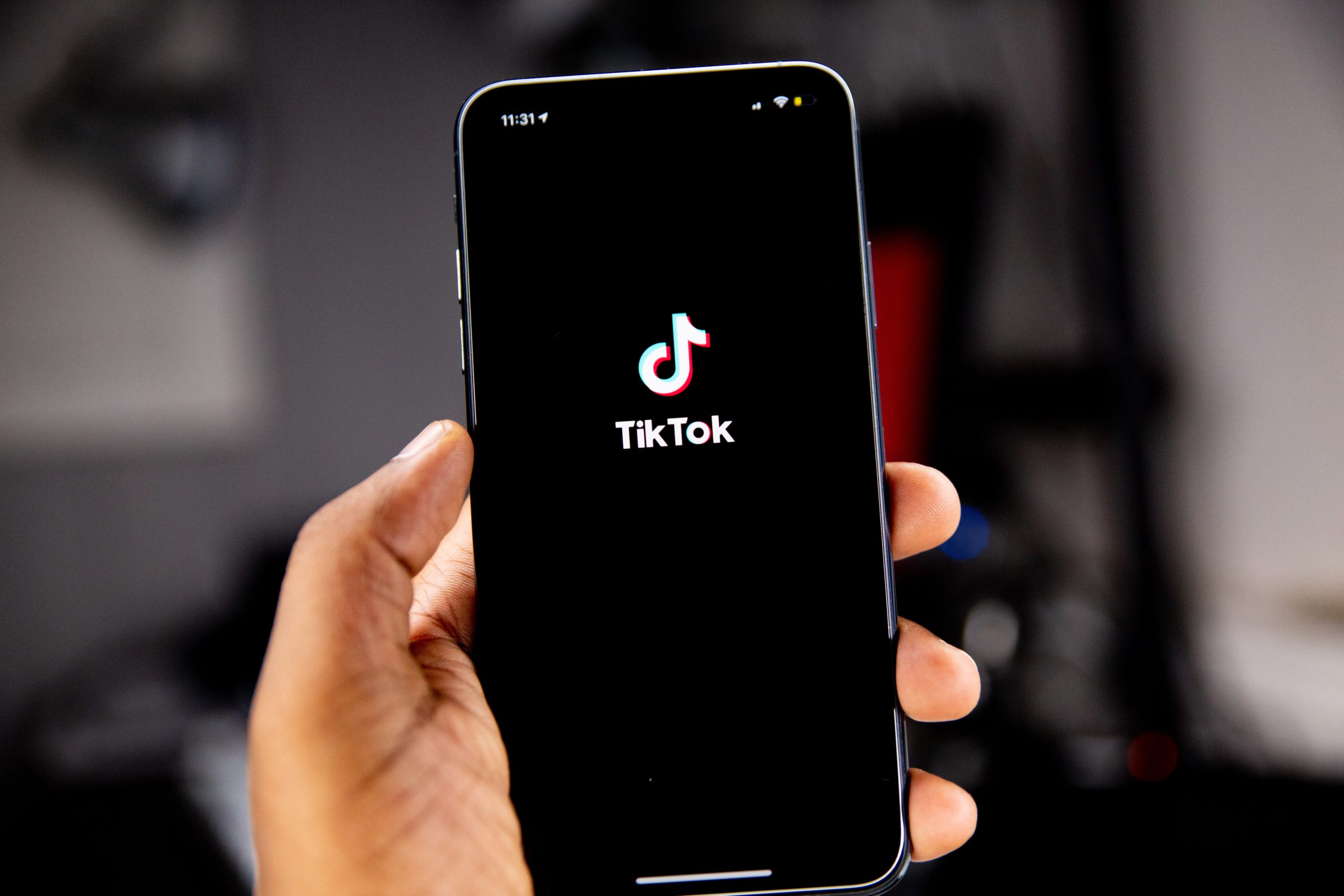 Staying put
Despite media reports indicating that ByteDance is slowly packing its bags in India, the company is in no hurry to leave the country entirely. In fact, it still nurtures hopes to get TikTok back online in India, people close to the company told KrASIA. "TikTok is not going anywhere and is very much staying put in the country, with plans to make a comeback," one source said.
The company maintains a scaled down India team of around 1,000 employees who are largely involved in product development for global markets. "Getting rid of all the employees would not look good, as it would mean they are leaving the country for good. Plus, the cost of maintaining 1,000 employees in India is not much. It's the same as maintaining 100 employees in the US," said Mahendra Swaroop, co-founder of VC firm Venture Gurukool.
Apart from TikTok, ByteDance still operates two products in India—Lark, an enterprise app for employee management and internal messaging, and Resso, a music streaming app. "While ByteDance is not promoting Lark in India commercially, Resso is doing well in terms of user traction. ByteDance continues to operate those and are strictly in compliance with local laws," the source close to ByteDance said.
But Swaroop has a different take. "Resso is unlikely to do well here, as Indian and global music streaming apps are already very well placed among users already. As long as ByteDance is not able to leverage TikTok's customer base, it will not be able to do anything worthy with Resso. Plus, music labels will be hesitant to partner with a Chinese company now," he said.

What's next?
TikTok is still hoping the relationship between India and China will improve over time, and that New Delhi will give the company a chance to revive its business in the country. According to Swaroop, the Indian government will only reverse its decision if TikTok changes key parts of its operations. "TikTok needs to convince the government by signing up with a local data center company. It seems they have easily given up when they could have simply centralized all the user data here, hosted the site in the country, and made some local Indian partners to appease the government."
"India was a big market for them, and honestly, I am a bit surprised that they didn't try harder to restart their operations in India. The way TikTok actively engaged with various companies in the US when its existence was in danger—they didn't do anything remotely of that nature in India," Swaroop added. "Sooner or later, India and China will have to soften their stance on geopolitical matters. When that happens, and ByteDance makes a comeback, it might find it difficult to regain lost ground because a lot of other players are there, which has fragmented the market."
Yet the expectation that business can resume is challenged elsewhere. Santosh Pai, a legal expert in India-China investments, and Honorary Fellow at the Institute of Chinese Studies, believes that the future of all internet-based companies from China in India is bleak. "There is no chance of them doing anything in India. The two apps that are left behind might get banned anytime. Internet-based businesses from China are definitely a no-go area for the Indian government. There is not going to be any softening of the stance," Pai said.
KrASIA reached out to ByteDance for a comment on the matter, but the company refused to provide official feedback.