Located in China's southwestern Yunnan province with a population of 638,000, Dali is a small city mostly known for its tourist attractions and ethnic cultures.
Little did people know that in January 2019, Alibaba, through its food delivery subsidiary Ele.me, and Meituan, China's largest and third-largest internet behemoths by market valuation, turned the city's territory into a money-splurging battleground. This happened as the two locked horns in an escalating grapple over the country's USD 65 billion food delivery market.
Beginning January, the two companies engaged in a three-month battle that cost them more than RMB 100 million (USD 14.2 million) in marketing, recruitment, and subsidies, whereby deep discounts were offered to win over local consumers' stomachs, and hearts.
Their fight in Dali employed colorful tactics, reflecting the brutal and relentless nature of China's internet sector. It is an epitome of the duo's countless land-grabbing campaigns taking place concurrently all over China.
Acquired by Alibaba in April 2018, Ele.me is determined to seize market share from the sector leader Meituan. The following are some relevant statistics describing the heated battle between the two players:
RMB 28 will be deducted when a customer orders at least RMB 30 on Ele.me, while Meituan fought back with a discount amounting to RMB 29 for every RMB 30 spent.
After losing 300 riders to Ele.me, Meituan roped in more than 400 riders from Kunming, the capital of Yunnan. These riders arrived at Dali in two hours by train, with their motorbikes shipped separately.
Ele.me burned over RMB 90 million in an attempt to take over Dali, traditionally a Meituan stronghold. The latter defended its leadership there by forking out more than RMB 50 million—equivalent to its daily revenue in 2018.
A heated battle over consumers
In China, millions of people order meals and beverages every day via their app. They just sit comfortably in their homes to enjoy delivery services, which are available 24×7 and usually offer heavy discounts.
The business model has led to a boom in the takeout delivery market, which hit a market size of RMB 461 billion in 2018, surging from RMB 270 billion in the previous year, according to industry tracker Trustdata. Meituan commanded a 65.1% share in the second quarter of 2019, compared with Ele.me's 27.4%.
Despite being an underdog, Alibaba's owned Ele.me is not going down without a fight. It has set its sights on lower-tier cities, which are smaller in size and less developed in the economy, as bigger cities have reached a saturation point.
"Among those small cities with similar takeout volumes, Meituan makes the most profit out of Dali," said Yan, one of the first takeout delivery agents in Dali. While Meituan and Ele.me manage their own operations in big cities such as Beijing and Shanghai, they appoint agents in other cities to engage with restaurants, recruit riders, and conduct marketing activities.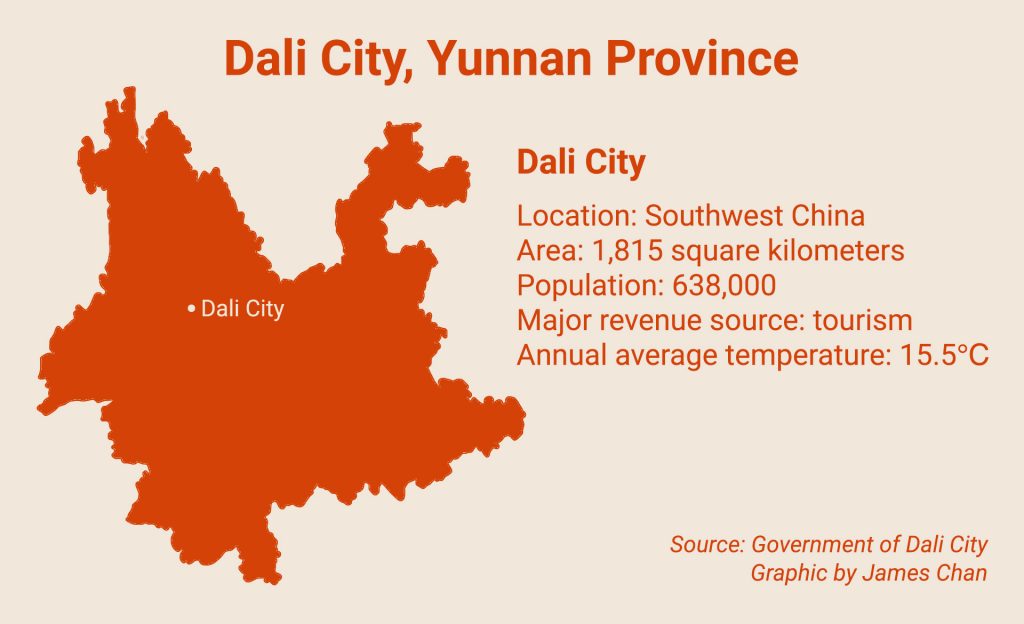 He said it is laudable for Ele.me to launch an offensive against Meituan in Dali, where the latter's agents have a market share of about 95%.
A bitter history between rivals
The two companies have some bitter history: Alibaba was an early backer of Meituan, but the relationship ended as the latter sought a partnership with Alibaba's archrival Tencent. The acquisition of Ele.me last year indicates that instead of being a backstage supporter, China's most valuable company has stepped up its rivalry with Meituan with on-demand services such as food delivery.
Alibaba had a market capitalization of USD 445.6 billion as of October 15—more than six times that of Meituan's. However, Meituan is catching up: it turned profitable in the second quarter, its first quarterly gain after going public in Hong Kong last year. Company shares hit a record high of HKD 91.15 (USD 11.6) on October 10, making it the third-most valuable internet company in China.
Wang Lei, CEO of Ele.me, told 36Kr that by the time he took over the company in October last year, it had expanded into 92 cities, versus Meituan's 190. "(Lower-tier cities) never were our main focus at that time," Wang said.
However, the strategy to target smaller cities had been implemented by Meituan since its early years and it has been quite effective.
Ele.me has an advantage in its home base of Shanghai, while Meituan is taking a lead in Beijing. "Ele.me failed to grab more market share in Beijing despite its acquisition of Baidu Waimai, which used to be a major player in the Greater Beijing area," said a former mid-level executive in Ele.me who requested not to be named.
Ride-hailing giant Didi Chuxing once eyed a slice of the pie. It made a foray into food delivery services in April 2018 with a pilot launch in Wuxi, Jiangsu province. Targeting lower-tier cities, it burned cash by recruiting large numbers of riders and merchants, putting in great effort on advertising and providing first-time users with discount coupons. It was once poised to kick off the service in eight more Chinese cities but later called off the plan.
Responding to the competition, both Ele.me and Meituan followed suit by splashing out heavy subsidies in Wuxi. Industry sources told 36Kr that the combined subsidies from the three players were as high as RMB 300 million in a single month. Didi eventually claimed to command about 30% of the city's share, while Meituan took 40%.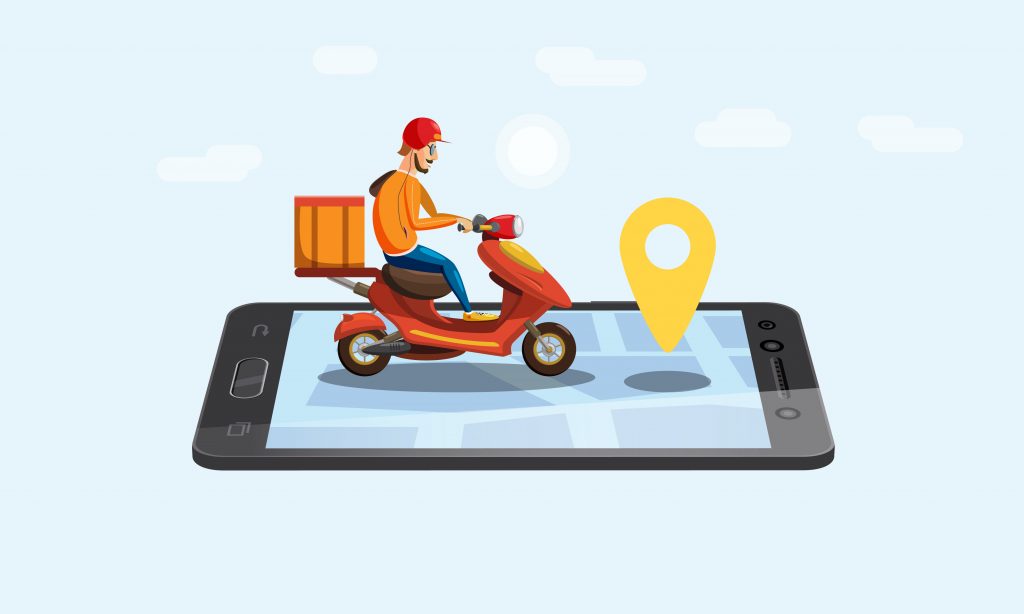 Although Didi scrapped its food delivery expansion plan altogether several months later, its strategy was adopted by Meituan and Ele.me in Dali.
A no-holds-barred battle 
In January, Yan was tasked by Ele.me to assemble a business development team of more than ten members, and to recruit enough merchants and riders to compete with Meituan in the space of half a month.
Meituan used to have more than 700 riders in Dali, but 300 switched to Ele.me within a few weeks. Sources told 36Kr that Ele.me offered a bonus of RMB 5,000 for each rider who came onboard.
Then it was time for marketing and advertising. With a budget in the millions of RMB, advertisements of Ele.me were plastered across buses, taxis, residents' elevators, and electronic billboards on the streets. Yan also hyped up marketing events. On one occasion, 200 riders were parading the city in two lines. Each vehicle was adorned with a flag at the back and a speaker blasting Ele.me's slogan to passersby.
The next was heavy subsidies. Ele.me offered a RMB 28 discount for an order of RMB 30 or more and helped push its order volume from 500 per day to 30,000 within 10 days.
Meituan did not start to fight back until a month later. It started with the earlier mentioned steeper discount in Dali—shaving RMB 29 off for an order of at least RMB 30. Then followed its roping of riders from Kunming.
Soon, Meituan's volumes began to catch up. Merchants were asked to choose a side—it was either Meituan or Ele.me.
The battle lasted for more than three months. In May, Ele.me managed to break Meituan's monopoly, snapping up 50% of market share.
"We are not that concerned whether other players used heavy subsidies to lure price-sensitive customers, as it's not going to be sustainable," Meituan's CEO Wang Xing said at the company's first-quarter earnings call in May.
His remarks came in the wake of both rivals spending billions of RMB in Dali. An agent told 36Kr that Meituan splurged more than RMB 50 million, equivalent to its daily revenue in 2018. But that pales in comparison with Ele.me, which invested over RMB 90 million.
And the winner is…
It appears that Ele.me has scored a victory.
It currently claims a 43.9% share of China's current food delivery sector, while Meituan disputes that, saying it is the leader with a 64.1% share.
One thing that most pundits agree upon, however, is that the two giants are expected to continue to spend billions of RMB in this escalating fight.
"Alibaba is expected to shell out USD 10 billion over the next three to five years to win the market. And we are fully ready to compete," Wang Puzhong, president of Meituan's at-home business group, was quoted as saying by Caijing early this year.
One market watcher said the deep-pocketed Alibaba usually adopts a "guerilla warfare" tactic, where it moves to a new target city and splashes out huge subsidies—usually for not more than two months.
"It seems that Alibaba isn't as determined and persistent [in its subsidy strategy] as it has proclaimed," the person said.
The original article was written by Qiao Qian of 36kr, KrASIA's parent company.
Contact the writer at [email protected]