It seems like any time a serious discussion is held about solar or wind power, the same question arises: what do you do when the sun isn't shining, or the wind isn't blowing? Renewable energy technologies share a common disadvantage that prevents them from completely revolutionizing the world's current energy profile—sufficient energy storage.
And where there are gaps, there are also opportunities. Yaron Ben Nun, the founder of Nostromo, an Israeli company poised to provide an innovative energy storage system and a sustainable source of indoor cooling called the IceBrick, said he quickly "understood that if solar power was going to be the big winner for clean energy, then the next big thing in its technology would be storage because, at sunset, the whole system would turn off."
"I wanted to be part of something that could bring about a big change for the greater good," said Ben Nun. "My enthusiasm stems from being at this point in time when we can truly influence reality."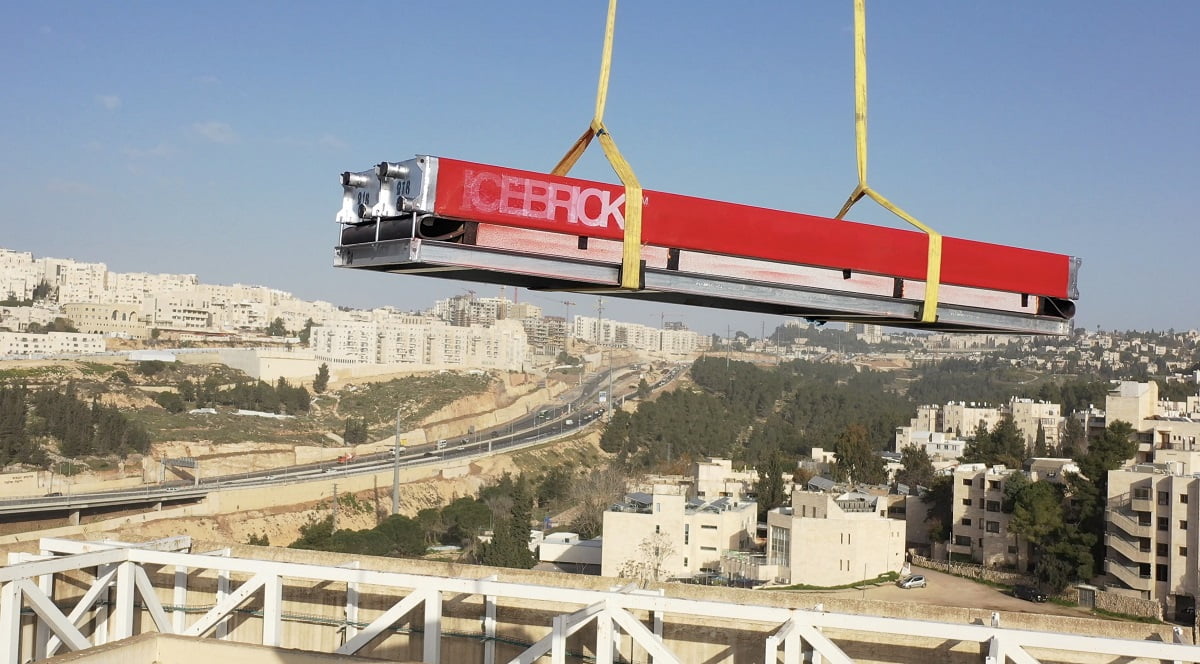 Nostromo's IceBrick is a modular thermal cell based on the high energy storage potential in water as it experiences a phase change from liquid to ice. The thermal ice energy storage process works by freezing water using either a surplus of unused solar energy or inexpensive electricity at off-peak hours and thawing the ice during the day to supply plentiful air conditioning to buildings. Doing so alleviates the added pressure air conditioning would normally place on electrical infrastructure and reduce the need for utilities to build additional power plants to meet rising demand.
According to Nostromo, only 102 MW of the 196,000 MW of energy storage systems utilize the thermal ice method despite being ten times more efficient in its energy density per square meter than any other available solution. This is why Ben Nun is so confident that regular tap water is the answer.
"The ability of water to hold cold energy when it changes from liquid to solid is unbelievably high, and tap water is widely accessible," he said. "It's not lithium, or cobalt, or any other kind of rare earth material. You just open the tap water, and you have the best material by far to hold cold energy."
The IceBrick can save 8–12 kWh in electricity consumption, although it depends on what kind of cooling system you are replacing, Ben Nun explained.
Nostromo's thermal ice energy storage technology is seen as more environmentally conscious and sustainable than the majority of energy storage systems on the market that rely on lithium-ion energy storage, which requires intensive mineral extraction, a process infamous for water contamination, especially in the regions where water is already scarce.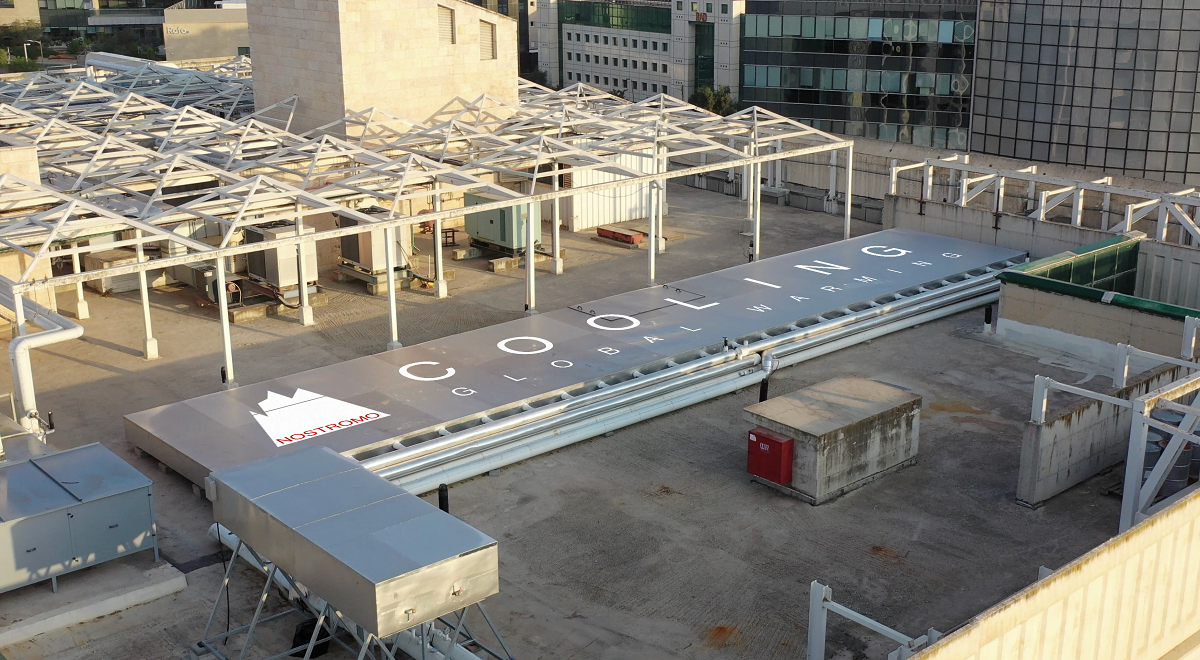 For instance, the area bordering Argentina, Bolivia, and Chile contains one of the world's largest subterranean metal deposits, and for each metric ton of extracted lithium, 500,000 gallons of water are pumped to bring it to the surface, depriving local farmers and communities. Tibet represents another notorious example suffering from the environmental consequences of lithium mining. There, the waste left from lithium mines were dumped into the Lichu River, killing and contaminating massive amounts of fish and polluting the drinking water for the nearby communities.
"Lithium-ion batteries are destroying the Earth when you take them from the ground," said Ben Nun. "They are not degradable, they catch fire, they're unsafe, their life ends after eight or nine years, and you must bury them as if they were nuclear waste. You cannot build a clean energy grid that consists of unsustainable sources like lithium-ion."
Cool air, hot planet—the need for renewable energy
With extreme temperatures becoming more common, 20% of the electricity utilized by buildings is used for indoor cooling in the form of air conditioning (AC), an end-use that has tripled since 1990.
As cooling residential homes and commercial sector buildings becomes more necessary, AC use will continue to strain electric grids, increasing the chances of grid failure and widespread power outages from system overloads. Already, we're seeing AC make up 70% of peak electricity demand in the Middle East and certain areas of the United States, particularly the southwest.
With no real end in sight for rising temperatures, the International Energy Agency (IEA) projects the AC dilemma to only worsen because of how it contributes to a constant feedback loop: the hotter it gets, the more people use and buy ACs, which prompts greater CO₂ emissions, which warms the planet even further, and so on. As a result, the agency predicts energy use for space cooling to triple again by 2050 to 6,200 TWh, with close to 70% of the increase attributed to the residential sector as robust economies begin to emerge in countries like India and Indonesia, enabling more people to afford ACs for their homes.
"What's going to happen in the next 10 years is that in places like India, Philippines, Thailand, and Malaysia, the people there will be able to afford air conditioning, so demand for electricity—for air conditioning—will skyrocket. It's skyrocketing now as we speak," said Ben Nun.
Without sufficient energy storage for renewables, electricity demand for indoor cooling will continue to heavily rely on fossil fuels, something that the planet can hardly afford.
The situation is already dire
According to the latest Intergovernmental Panel on Climate Change (IPCC) report released just this week, climate change is widespread and intensifying, and some of its effects are "unprecedented" and "irreversible." Therefore, countries must commit to strong, sustained reductions in emissions of carbon dioxide (CO2) and other greenhouse gases from human activity to limit climate change and see global temperatures stabilize, which even then may take 20–30 years, according to the panel of the world's leading climate scientists.
The report made headlines across the globe, with major organizations like the World Meteorological Organization warned that the landmark scientific report should serve as a call for urgent action.
Fortunately, the renewable energy sector—solar, wind, hydro, geothermal, and so on–is growing at an astonishing rate, drawing government action and private investments. But understanding how to prevent energy gaps and minimize inconsistencies within the energy grid will be crucial.
This means installations alone won't cut it, making energy storage even more important. These technologies capture clean-generated electricity, store it as another form of energy, whether it's chemical, thermal, or mechanical, and then release it as needed. Because renewable energies, especially solar, do not produce enough electricity when it is needed the most. Storage makes it possible to use that energy at a different time from when it was initially generated, thereby matching its supply to accommodate the demand.
A cooler future
Commercially available since 2020, Nostromo's environmentally friendly technology suits numerous environments, including office buildings, hospitals, hotels, or factories, and is flexible in that it can either be an extension of the desired building or fit in as a modular unit.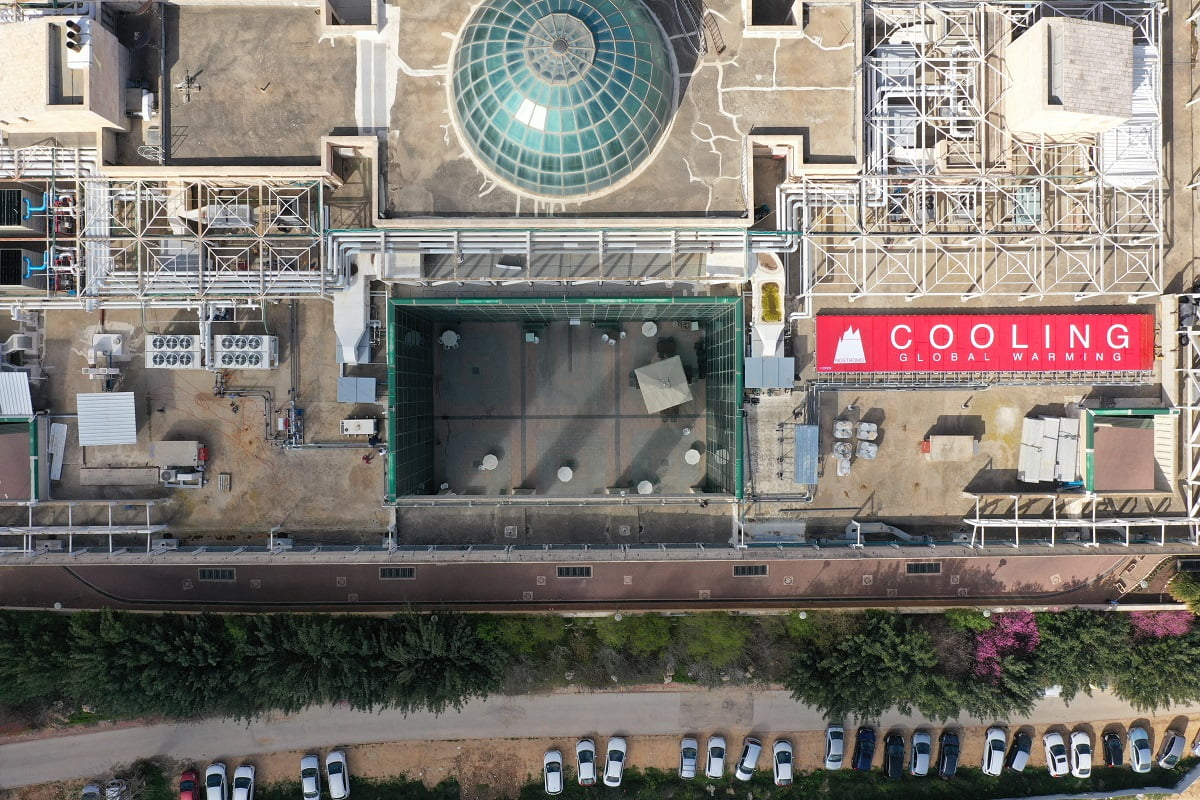 While the IceBrick system is unique to Nostromo, there are other competitors in the world of water-based energy storage such as CALMAC, Baltimore Aircoil, and FAFCO, exemplifying the potential that this technology has as humanity ventures further into a climatically worrisome future.
Ben Nun maintains a strong belief in the power of water-based energy storage systems. "This technology must happen with or without me. I will say that water will prevail because it simply makes sense," he said.
The article was originally published by NoCamels, a leading news website covering breakthrough innovation from Israel for a global audience.