With the COVID-19 outbreak impacting every aspect of society, firms are taking major steps to automate parts of their business, increasingly relying on driverless and unmanned solutions.
A clear example is represented by Shenzhen-based VisionNav Robotics, a supplier of automated guided vehicles (AGV), such as unmanned forklifts and tractors, to transport items inside indoor locations such as warehouses and factories. The firm saw its sales rise 30% year-on-year to more than RMB 10 million (USD 1.4 million) in the first quarter of this year in China, just as the pandemic ramped up across the country.
The company did not except such a robust quarterly performance, said Mo Haiyang, vice president of VisionNav, to KrASIA. In part thanks to the COVID-19 pandemic, the firm decided to maintain its sales target of RMB 100 million for the year, double last year's revenue.
Just last week, VisionNav closed an RMB 100 million (USD 14 million) B1 round, led by Lenovo Capital and joined by Flyfot Ventures and Eastern Bell Capital. The fresh funds will be used to develop visual controlling and sensing systems for unmanned vehicles as well as business development.
KrASIA talked with Mo Haiyang and Ye Jiahui, overseas sales director, about the company's development plan, and long-term vision.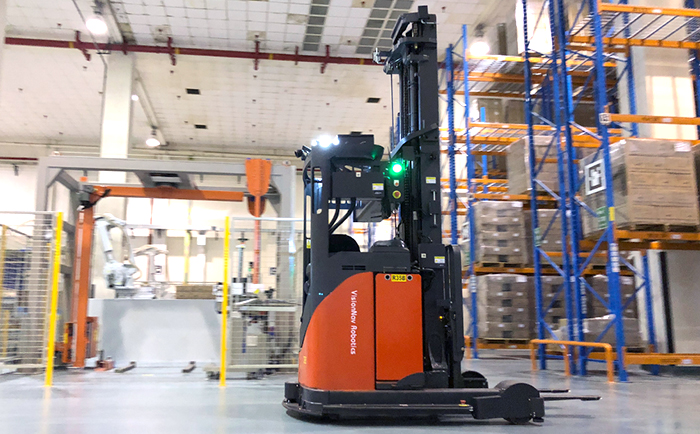 Providing autonomous vehicles inside warehouses
VisionNav was founded in Shenzhen in 2016 by Liu Yunhui, a professor focusing on robotics studies at The Chinese University of Hong Kong, together with Li Luyang and Fang Mu, both of whom gained their Ph.D. from the same university under Liu's tutelage.
Mo explained that VisionNav entered the AGV market right as the Chinese authorities introduced a master plan in 2015 named Made in China 2025, looking to upgrade the country's manufacturing and technological sector. This plan intends to boost technological innovation, create and shape home-grown brands, and promote breakthroughs in 10 key sectors, including numerical control and robotics, so that China can grow into an advanced manufacturing power by 2025, according to China Daily.
He recalled that in 1993, the Shenyang Institute of Automation, an affiliated institution with the Chinese Academy of Sciences, was among the first local developers to produce six magnet-guided automated vehicles that were used by Jinbei, a Chinese van maker, on its assemble lines, marking the start of AGV commercialization in the country.  The institute later set up Siasun in 2000, which is now one of the largest players in the AGV sector in China. 
While AGVs between 1993 and 2015 were mainly guided by magnets or lasers, VisionNav decided to implement new technology, equipping its vehicles with cameras to help vehicles to make decisions about where and how to move. Currently, VisionNav still partially relies on lasers for navigation, but the company says it will fully adopt the new camera technology once 5G networks become more mature in China.
"The camera functions as human eyes, even if it cannot always be as good or reliable," Mo said.
The company's AGVs can perform as well as humans when transporting items horizontally. However, AGVs' efficiency lowers to 60% when they need to transport items and arrange them vertically, Mo explained.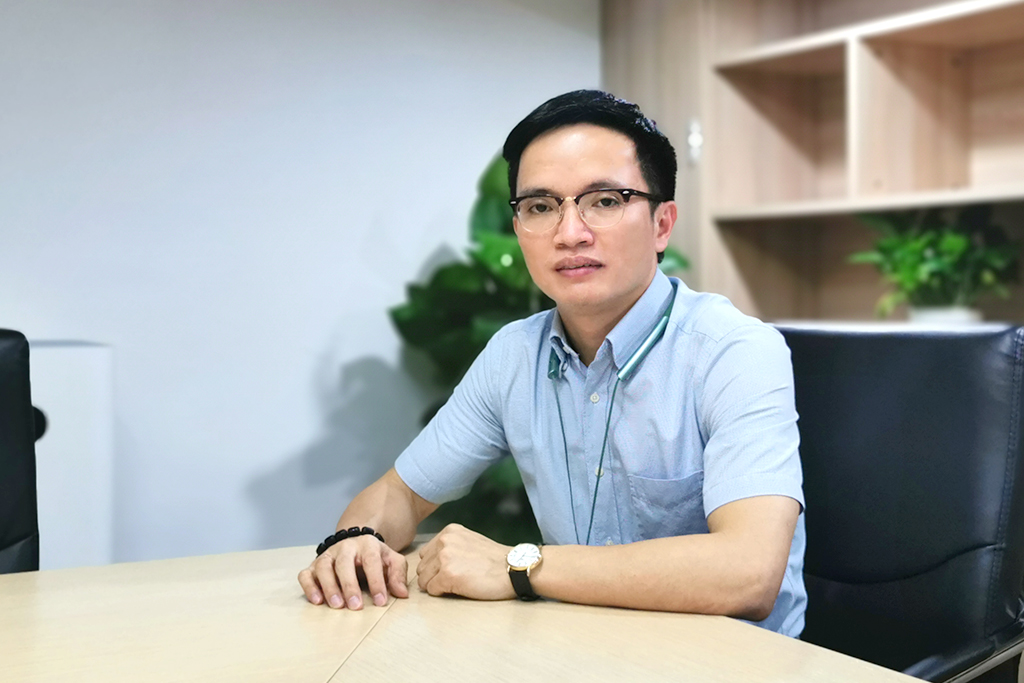 "But, if you consider safety and robots' capability to work 24 hours a day without feeling tiredness, it still makes sense for companies to adopt such devices," Mo affirmed.
VisionNav's portfolio of clients includes major names such as JD.com (NASDAQ:JD), Alibaba's logistics arm Cainiao, cosmetics maker Amway, and global logistics company DHL.
The firm does not produce AGVs from scratch, but instead, it buys traditional forklifts from external providers, and modifies them with visual sensors and control systems, turning the device into an automated machine. VisionNav can also tweak and automate traditional forklifts owned by clients, Mo explained.
"We have built very successful cases for our clients, and we would like to copy such cases to more companies," said Ye Jiahui.
She added that the company will go overseas as the company's current clients expand globally, explaining that the firm harbors international ambitions.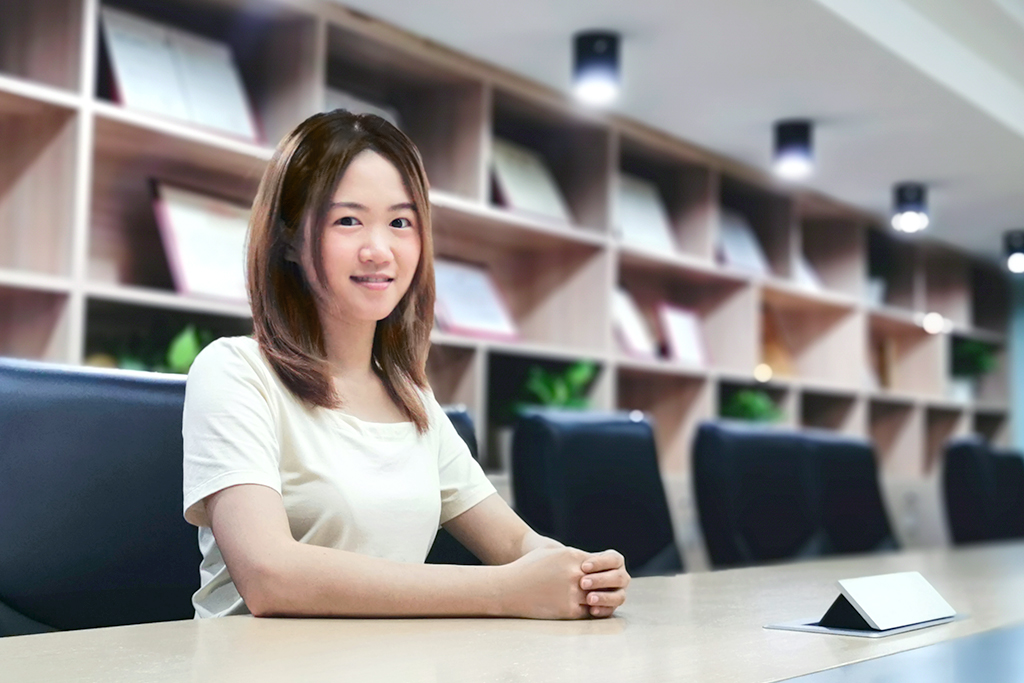 Aiming to be a one-stop automation solution provider
Mo predicts that his company will witness a 100% annual compound growth rate each year to reach RMB 400 million in revenue in 2022, partly boosted by the COVID-19 pandemic.
"We could live well without venture capital funds, but we still need money from this channel to back our greater vision of being a one-stop automation solution provider," said Mo.
He said that AGVs are only one of the components needed to create a fully automated warehouse, where robots can autonomously load and unload items unincumbered.
"We would like to build a centralized system to automate a warehouse, which can integrate our vehicles and other products such as robotic arms made by other companies," Mo said.
He added that this central control system, which is key for the one-stop automation solution, demands heavy R&D so the company has turned to VC investors for help.
"We may even expand from indoor to outdoor applications, as we aim to automate all vehicles for industrial purposes, such as vehicles in airports or seaports to maneuver containers or even airplanes," Mo said.
This article is part of KrASIA's "Inside China's Startups" series, where the writers of KrASIA speak with founders of tech companies in the country