Hospitality startups like RedDoorz and Oyo have built their image on offering affordable and convenient accommodations online. Yet, these companies are also increasingly targeting the premium segment, with the recent launch of Redoorz's midscale hotel line Sunerra and Oyo's line of business hotels Collection O.
Launched earlier this month in Jakarta, the first hotel under the Sunerra brand includes 142 rooms and various facilities, including a swimming pool, spa, and fitness and health centers. Sunerra is the company's third line of offerings, after lifestyle hotel Sans, and community living arm KoolKost.
"Despite the difficult macro environment of last year, we remain deeply committed to building the future of hospitality in Southeast Asia and Sunerra, our first midscale brand, brings us closer to realizing our ambitious vision for the company and the region," founder and CEO Amit Saberwal said in an online press conference on June 9.
Sunerra Hotels will also be available in other countries, although Saberwal didn't reveal specifics. "We envision Sunerra to be a regional hotel brand as it can appeal to the diverse set of consumers in Southeast Asia. We hope to launch Sunerra in our other markets in the near future, with a few locations going live by the end of this year," he told KrASIA.
Indonesia is RedDoorz's largest market, and has done fairly well with its COVID-19 response so far. "Choosing Indonesia as the first market for Sunerra made a lot of sense," Saberwal said. "In addition to this, the on-ground relationships we have with different types of asset owners in the country have also been one of the key strengths for RedDoorz." 
The entrance into the midscale segment is in line with Singapore-based RedDoorz's vision to become the largest hospitality company in Southeast Asia, Saberwal added. The company, founded in 2015, currently operates in Indonesia, Singapore, the Philippines, and Vietnam, managing over 2,000 budget hotels across 150 cities.
RedDoorz isn't alone in venturing into the premium segment. Since August 2019, SoftBank-backed Indian startup Oyo, which has a large footprint in India, the US, China, Japan, and other Southeast Asian countries like Indonesia, the Philippines, Malaysia, and Vietnam, has also launched Collection O, a line of budget-premium hotels—three stars and above—in India, Indonesia, and other markets.
The company now operates six hotel brands under its portfolio, among them lifestyle hotels targeting millennial travelers Oyo Townhouse; Capital O, a premium offering for business travelers; and SilverKey, a line of executive furnished accommodations in the heart of business hubs.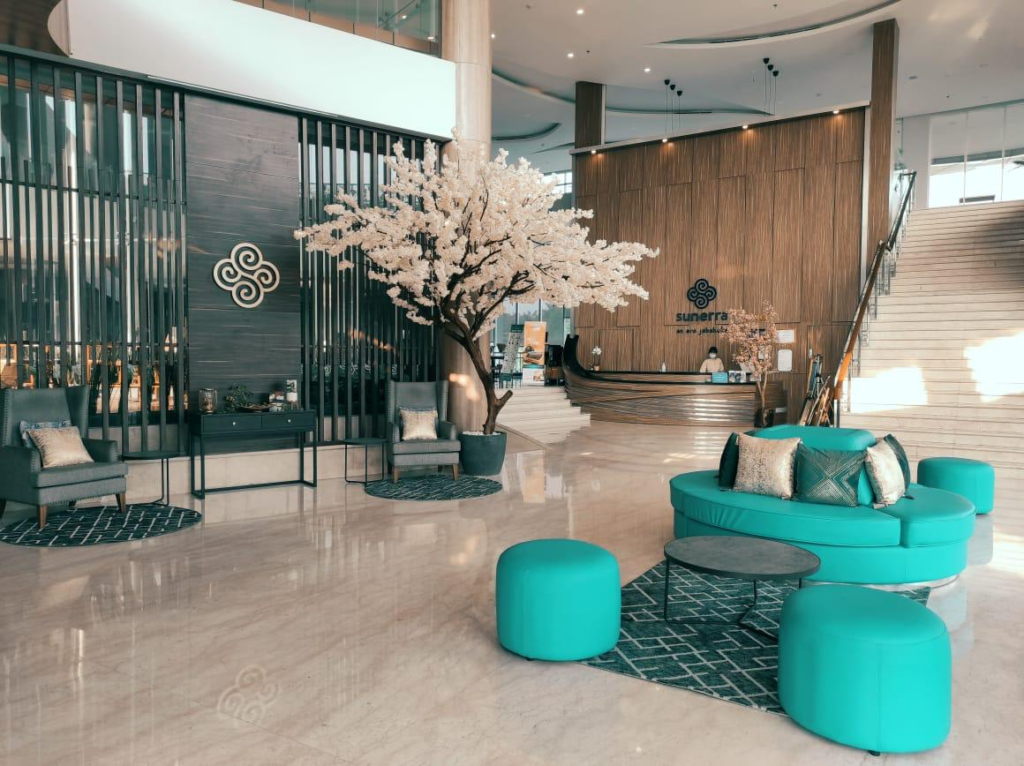 Capturing a new market base
As of June 2021, most countries in the region still have closed borders due to COVID-19. The impact has been severe for the tourism sector, with data by the World Tourism Organization (UNWTO) highlighting how international tourist arrivals in 2021 fell 87% compared to 2020. The Asia Pacific region is where the impact of the pandemic was most felt, the UNWTO says, with a 96% decrease in tourist arrivals.
Hospitality startups have been struggling to stay afloat while enforcing tight hygiene and safety protocols, such as automated check-in features and contactless transactions, while also limiting capacity at restaurants and other communal areas. In early 2020, RedDoorz and Oyo had to make staff cuts to survive. RedDoorz announced in early April 2020 the layoff of "less than 10%" of its workforce across Indonesia, Vietnam, and the Philippines, after reporting an 80% drop in the volume of bookings and hotel occupancy. In the same month, Oyo furloughed employees in the US and "other select markets" without specifying the number of employees affected.
Yet some hope for the sector has come from rising local tourism, as nations in the region have cautiously relaxed local travel restrictions since the end of last year. In Indonesia, authorities have tried to boost domestic tourism by subsidizing up to 50% of plane tickets to ten popular destinations in the country while launching a social media campaign to promote local destinations. A similar move was made by neighboring country Vietnam, where local companies like Vietnam Airlines offered discounted tickets across 18 domestic routes. Vietnamese tourism enterprises offered 30% to 70% discounts, while admission charges to local tourist attractions were cut by half. Other nearby countries have promoted similar measures. 
Regional efforts to boost domestic tourism have helped the hospitality sector. For instance, a recent survey by Indonesia's National Statistics Agency found that despite the decreasing number of international tourists, hotels' occupancy rate reached 35% in April 2021, more than doubling last year's rate of 13% during the same period.
RedDoorz's Saberwal said that domestic travel is currently doing "relatively well" in Indonesia, with some RedDoorz accommodations seeing occupancy rates of 10–20% above the industry average. He claimed that the startup's attempt to enforce hygiene and safety protocols is boosting the public's confidence to travel.
Agus Hartono Wijaya, country head of Oyo Indonesia, told KrASIA that the company's occupancy rate in the country is gradually increasing, currently scoring a "95.5% improvement rate compared to pre-COVID-19 levels."
With domestic travel rates rising in the region, hotel companies are targeting the staycation demand with their midscale offerings. A survey by online travel platform Wego conducted in September 2020 revealed the staycation segment as one of the most desired options for Indonesians, with tourists mostly looking for three stars and above hotels for their stay.
"As their [budget hotels] clientele continue to rise into the middle class, we will see more mid-segment offerings focused on experiences. Startup hotel chains have proved that the mass market consumer wants more options," Ridwan Hafiz, CEO and co-founder of travel aggregator Go Zayaan, told KrASIA.
Oyo Indonesia's Wijaya confirmed to KrASIA that compared to the budget-friendly Oyo Hotel line, the company's premium offerings are performing better in the country. "Capital O, along with other premium hotels [Collection O, and OYO Townhouse] show an increase of 4% in terms of occupancy rate this year compared to last year, while budget hotels show a decreasing trend of 7%," he said. Staycations are one of the largest driving factors, he added.
This year, for example, to prevent the further spread of the virus, the Indonesian government banned mass exodus, or mudik, ahead of Eid al-Fitr, a religious holiday celebrated by Muslims around the world to mark the end of Ramadan. According to Wijaya, staycations became an alternative for families unable to travel during the almost two weeks' holiday in May. The alternatives allow families to enjoy holidays in a different atmosphere without having to leave the city they are living in, he added.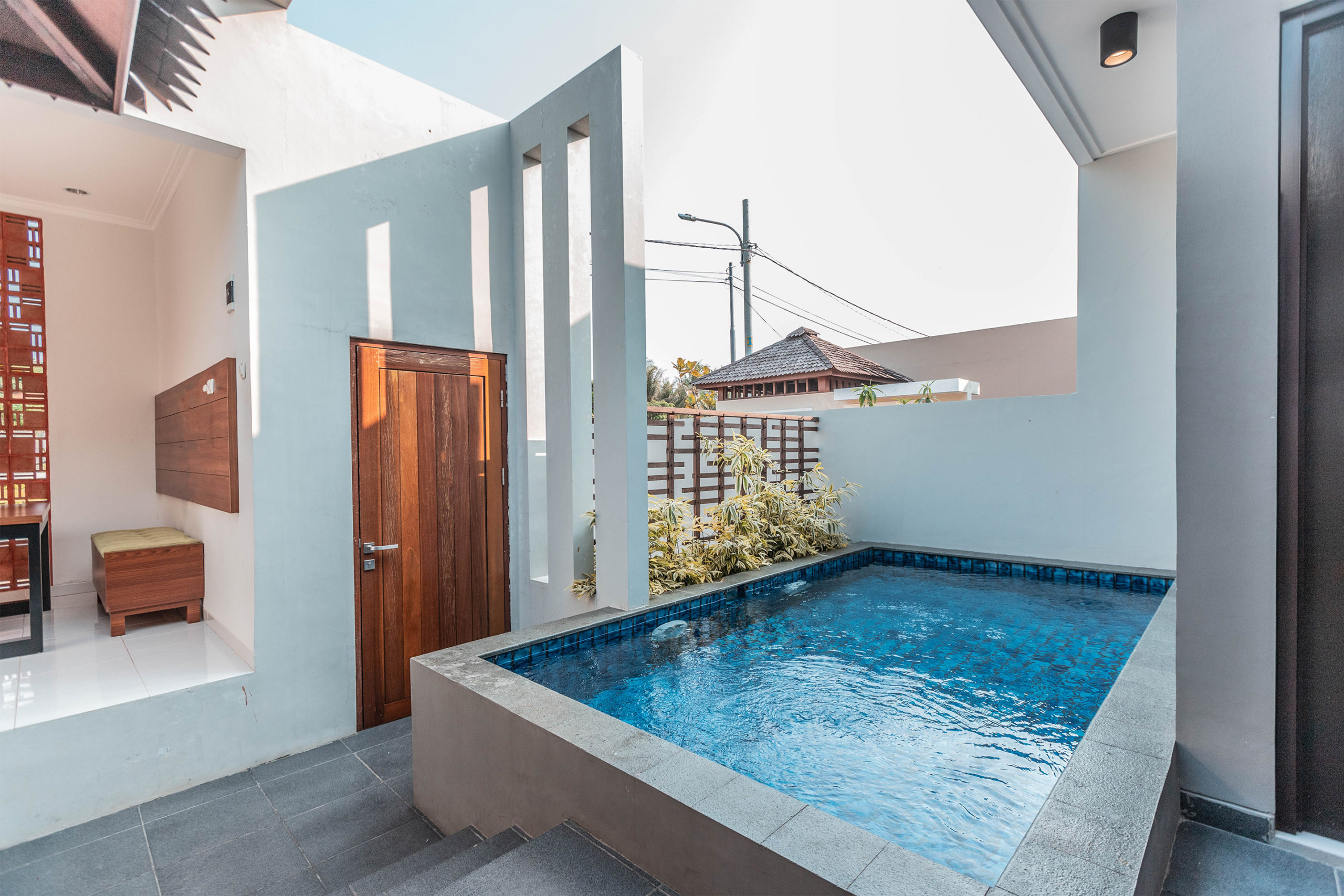 Expected growth for both the budget and midscale segment
As budget hotel startups are stepping up their game, Go Zayaan's Hafiz said that traditional hotel chains with at least three stars would be the most impacted by the entry of companies like RedDoorz and Oyo. The midscale hotel segment will see "stronger growth" when countries reopen their borders and international travel resumes, Hafiz said.
"Major hotels will be forced to improve their quality while being more reasonable in pricing." Yet, he said, RedDoorz and Oyo won't dismantle their budget offerings. "The fact is that the budget market is not going away and will continue to grow along with the wider travel and hospitality market. It's a massive opportunity, and it's set to explode," he added.
As for Oyo, Wijaya said that even though the premium line is doing well, the affordable segment hotel still holds large potential. The company will maintain budget accommodation as its core offering, whereas premium lines will reach a different customer base, he added.
"The trend for the hospitality sector in Indonesia mirrors what is observed in other countries, where smaller hotels will be the choice for many travelers rather than high occupancy hotels," Wijaya explained. "The affordable hotel segment will recover quicker than the premium and luxury segment, as people have less disposable income and are concerned about the economy."
RedDoorz's Sabarwal also said that his company's focus will remain on the budget economy segment. "But we are very excited about the growth opportunities offered by the newer brands in our portfolio," he added.