Just about a month after the announcement of a Shanghai and Hong Kong dual listing plan, Ant Group, the world's most valuable startup, has filed its prospectus with the two cities' bourses on late Tuesday.
Although the price per share and target valuation have yet to be set, Ant Group is expected to raise USD 30 billion in a float that could overshow Saudi Aramco's 29 billion dollars IPO last year, which is so far the world's largest listing.
The prospectus raised the curtain for quite some business metrics breakdown for the payment affiliate of Alibaba.
In the first half of 2020, Ant Group earned a total revenue of RMB 73 billion (USD 11 billion), a 37.7% jump from the same period of last year. Fintech-related businesses, including online credit system, e-insurance, and wealth management, generated more than 60% of the firm's earnings, while digital payment accounted for 36%.
The group reported an RMB 22 billion (USD 3.2 billion) profit in the six months ended June 30, 2020, which is almost 11 times higher than the profit generated in the first quarter of 2019.
Spun off from e-commerce behemoth Alibaba (NYSE: BABA; HKEX: 9988) in 2011, Ant Group has greater ambitions than just being the operator behind third-party payment platform Alipay.
"In 2018, we launched the AntChain cross-border remittance services leveraging blockchain technology and the Blockchain-as-a-Service (BaaS) open platform which supports diverse applications," said the group in their prospectus, hinting that more sophisticated technology services are going to be one of the firm's major business focuses after the dual-listing.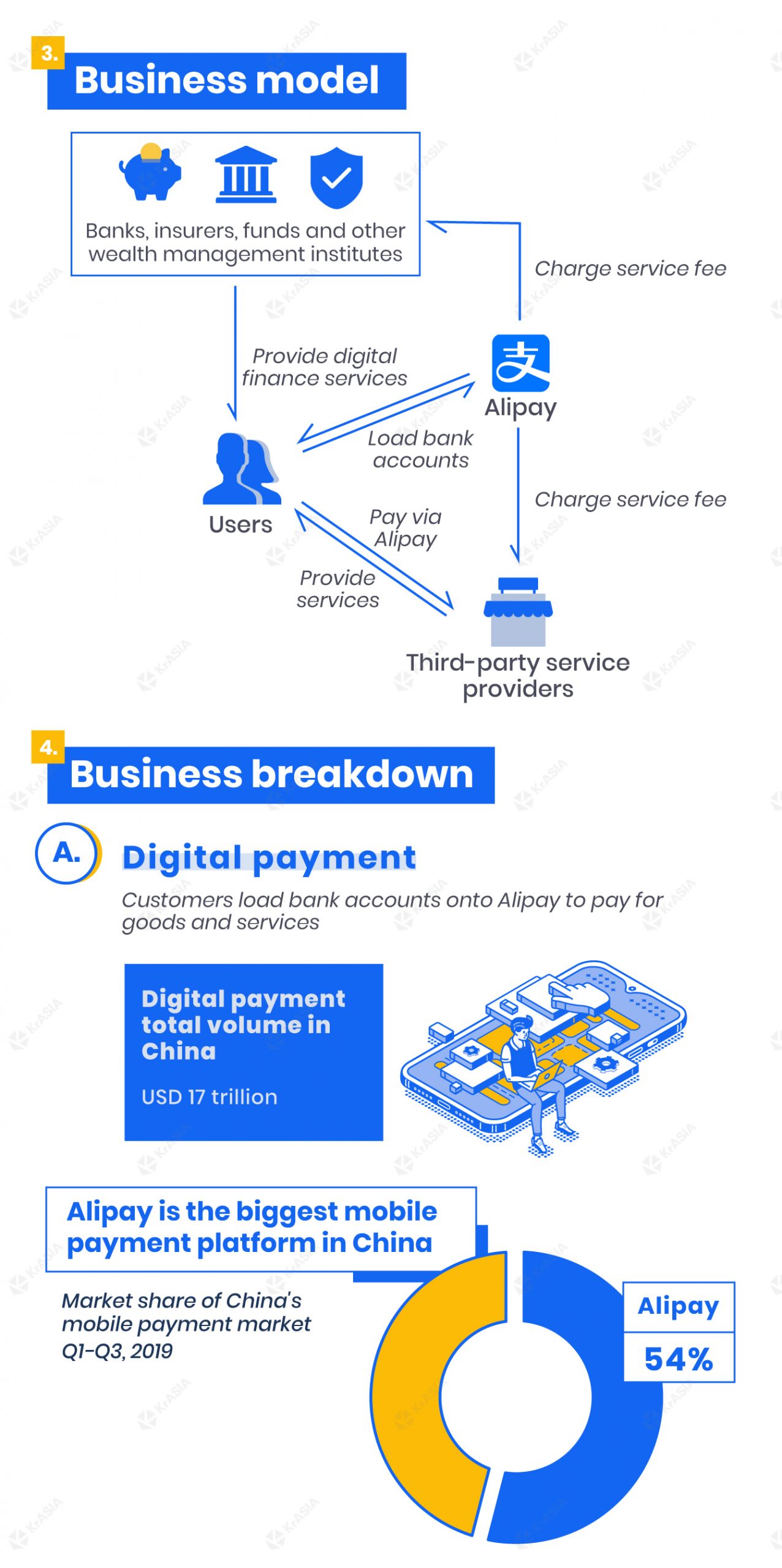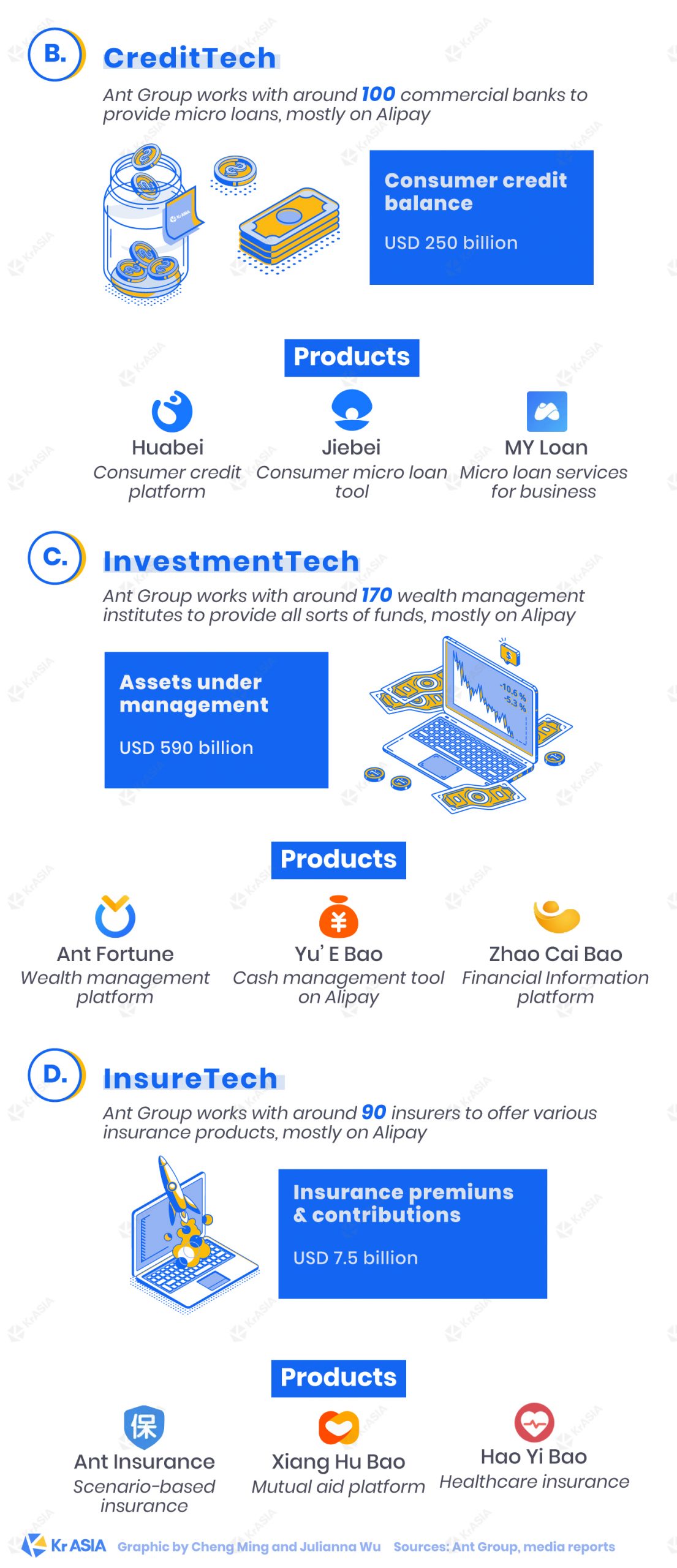 (36Kr Global's business team contributed to the research of this article)