From June 6 to 10, the Australian Trade and Investment Commission partnered with Insurtech Australia to showcase the capabilities and offerings of Australian insurtech providers at the Singapore Immersion Week. This included information exchange sessions with local industry leaders, regulators, and partners.
"We have about 90 insurtech companies abroad, of which eight are in the program, and there are about 45 corporate partners [around the world] at the moment," said Simone Dossetor, CEO of Insurtech Australia.
A portion of these insurtech companies are aiming to assist Southeast Asian insurers to improve customer value, pricing, underwriting, general administration, loss prevention, and remediation processes.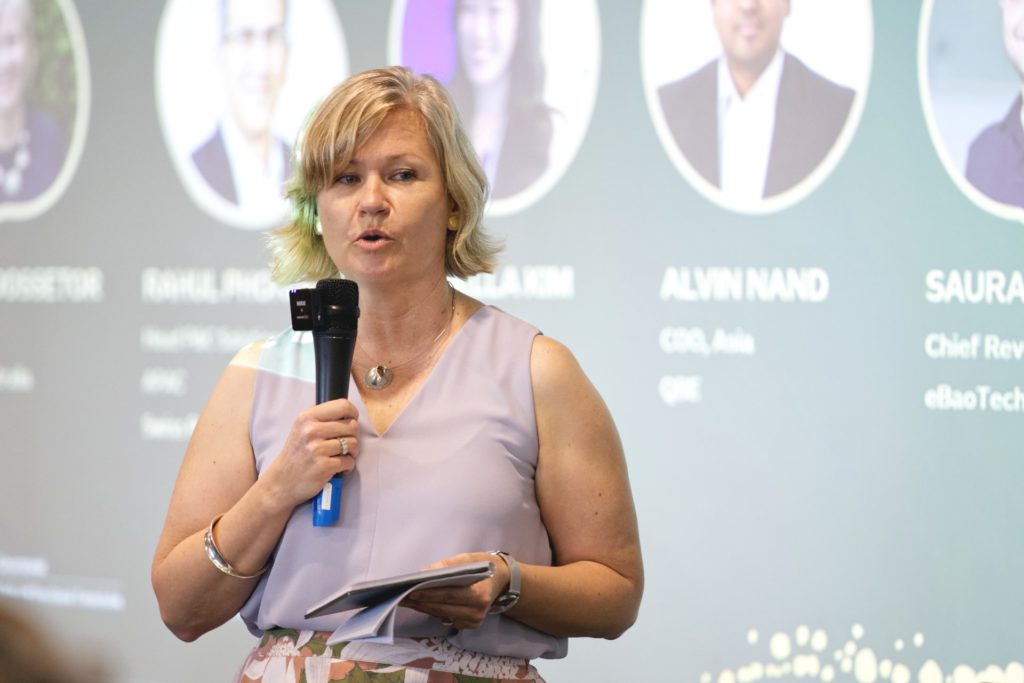 Driving innovation in insurtech
There are three major developments that are being driven by the insurtech sector. The first is the race for distribution, which involves integrating with institutions such as banks and e-commerce platforms to tap into their customer bases.
The second relates to the utilization of data to solve problems and create new value for insurance services, including for pricing based on risk selection, marketing cadence automation, and other functions that are labor-intensive.
Speaking at InsureTech Connect Asia, Ayla founder George Wang said that customers may be fazed by the complexity of insurance specifications and opt in to coverage that doesn't match their needs. Solutions like Ayla's app use data from partnering institutions and providers to devise better ways for customers to compare, purchase, and pay for insurance policies.
The third development is to offer tailored offerings to match not only Southeast Asia's markets, but also individuals. Evari founder and CEO Daniel Fogarty raised the examples of a plumber and an electrician. Both are exposed to occupational risks, but they require different forms of coverage. Insurtech companies like Evari use data in ways that benefit both the insurance provider and the client to create individualized policies that lead to maximum customer satisfaction.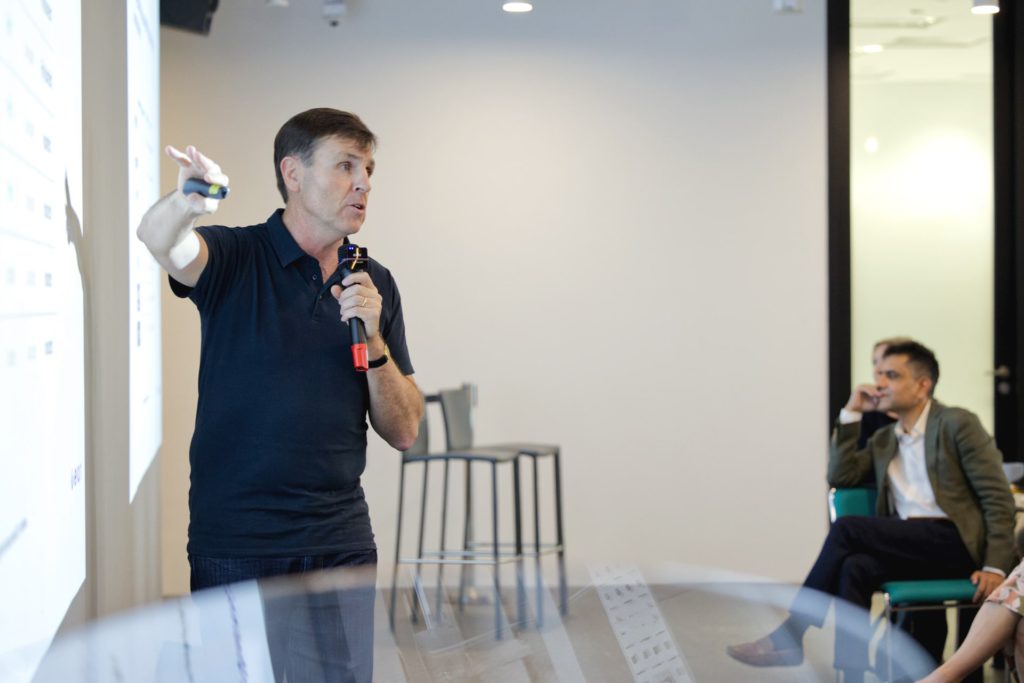 Insurtech providers need to solve specific problems in the value chain and offer true differentiation before they can partner with major insurance companies, according to Alvin Nand, COO of QBE Insurance in Asia. Being compliant with local regulations is of utmost importance.
Building connections with Australian insurtech companies
Australia-based insurtech companies have a track record of providing services alongside established companies, platforms, and financial institutions. This gives Australia's insurtech providers an edge—they already have the know-how of working with larger entities and have experience in identifying the fastest route to market after a product is developed.
For instance, Sam Gibb, managing partner at Resolution Ventures, pointed out that Southeast Asian insurance companies have yet to fully utilize the data that is gleaned from the distribution process. This is a missed opportunity where insurtech providers could improve their underwriting process and pricing.
Plus, there are existing bilateral agreements between the governments of Australia and Singapore that make these partnerships easier to facilitate. These include the Singapore-Australia Digital Economy Agreement and the Singapore-Australia FinTech Bridge Agreement. Developments such as these build upon current engagement to encourage cross-border ecosystem development and stronger business links.
"Singapore and Australia's strong economic ties and ongoing efforts to enhance bilateral fintech cooperation are providing fast-growing fintechs with a path to growth in two of the world's most dynamic digital economies," said Will Hodgman, Australia's High Commissioner to Singapore, when he visited the delegation's booth at InsureTech Connect Asia 2022 on June 8. The Singapore-Australia Fintech Bridge Agreement "will deepen collaboration between governments, regulators, and industry bodies and support improved access for Australian fintech firms to the Singapore market and vice versa."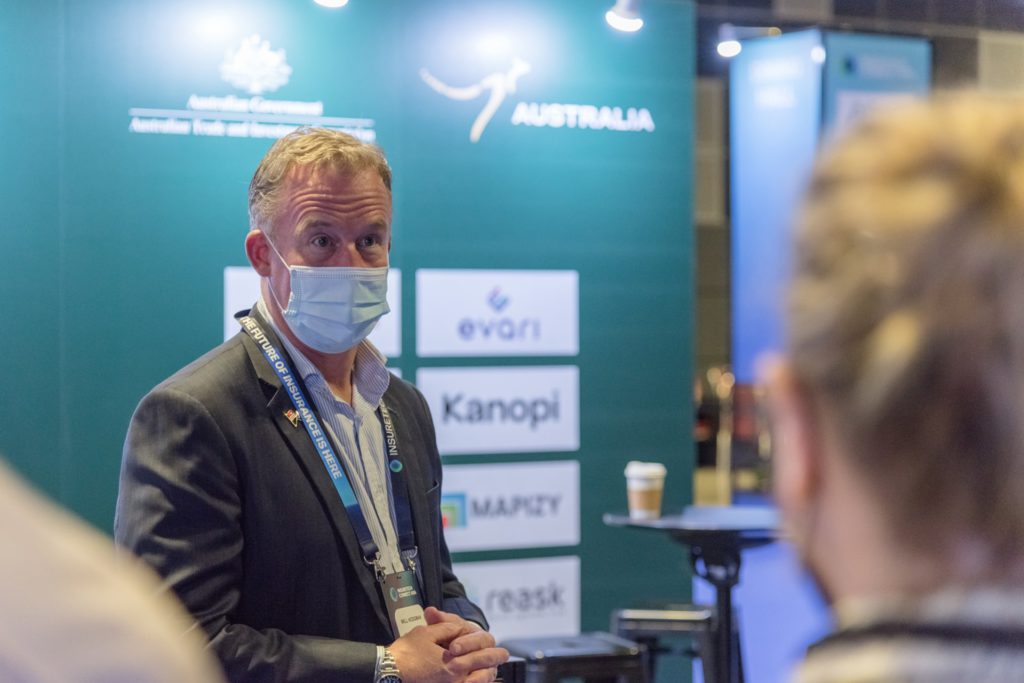 Betty Sun-Lucas, Austrade's specialist fintech director, quoted EY's recent research and said that 80% of insurers in Australia have partnered with insurtech companies to improve their claims processes and market their products.
These partnerships demonstrate that insurtech providers create real value for conventional insurance firms. The same improvements can be made for insurance companies in Singapore and the rest of Southeast Asia.
The insurtech sector as an investment opportunity
With Singapore and Southeast Asia's traditional insurance sector ripe for disruption—factors such as the proliferation of mobile internet and rising household incomes are leading to more insurance buyers—the insurtech sector is now a space ripe for investment opportunities.
Investment opportunities also exist in other corners of the insurtech space, such as services that generate useful, clean data for other entities. Mehdi Ravanbakhsh, CEO and co-founder of Mapizy, brought up the example of insurance for real estate, for which data collection is often manual and time-consuming, and may not include enough attributes for businesses to perform detailed assessments.
Another opportunity is the development of new ways to evaluate risk. Nick Hassam, co-founder and chief commercial officer of Reask, said that "the problem now for the insurance industry is that its existing methodologies used to quantify and assess climate risk are based on models that were built… nearly 40 years ago and are conceptually probabilistic." Insurers that can access "a next-generation approach to risk modeling" may be able to serve their clients in more fulfilling ways.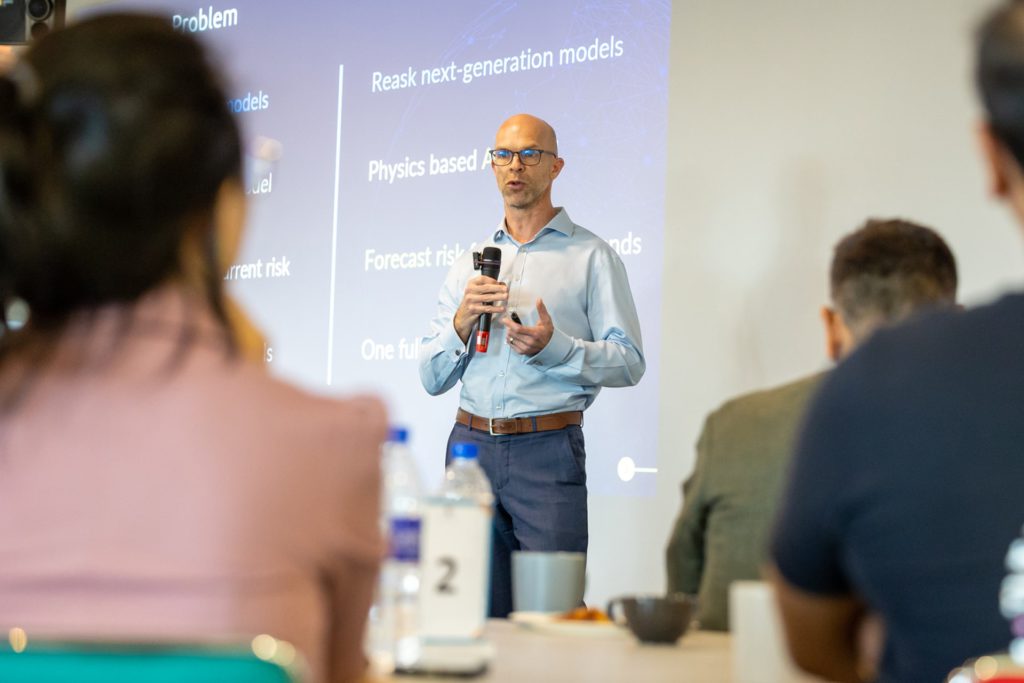 Featured companies at Singapore Immersion Week
The following companies were at the Singapore Immersion Week and represent a small selection of insurtech providers that originated in Australia and are ready to operate in Singapore and the rest of Southeast Asia.
The Singapore Immersion Week for Australian insurtech firms was held from June 6 to June 10, 2022. It was organized by the Australian Trade and Investment Commission alongside Insurtech Australia.