The e-commerce industry is entering a golden age in Indonesia, with total gross merchandise value doubling in one year to hit USD 40.1 billion in 2020. Yet, as more people order goods online, a series of abuses against couriers are forcing e-commerce platforms to rethink their most popular payment method: cash on delivery, or COD.
COD is currently offered by the top three e-commerce platforms in the country—Shopee, Tokopedia, and Lazada. Unbanked users, in particular, utilize this option to purchase items and pay cash when orders reach their doors. For e-commerce platforms, offering this checkout method means extending their scope to serve potentially all Indonesians with access to the internet—about 73.7% of the population as of January 2021, according to DataReportal.com.
Indonesia has the third-largest unbanked population in the world, behind China and India: almost one-third of the country's 270 million population are unbanked, which means cash is king. The country is also the second-largest cash economy, according to the US International Trade Administration.
A 2019 study by JPMorgan found that cash makes up 14% of all Indonesian e-commerce payments, with COD as a common option. The study, however, predicts this method to decline by the end of 2021 to about 6% of e-commerce transactions.
Since mid-May, COD became a hot topic among Indonesian netizens as videos of problematic cases—where delivery couriers were the aggrieved parties—circulated on social media platforms.
Here's an example: a viral Twitter video posted on May 16 shows a woman angrily accusing a courier of deceiving her. She claimed that the item that was shipped to her wasn't what she purchased. When the courier patiently tried to explain that the mistake was not his responsibility, the woman refused to listen and continuously called him "stupid" before the video abruptly ends. "Luckily, I opened the package first [before paying], are you trying to deceive me!?" she shouted to the delivery man.
That's not an isolated case. One man even wielded a katana, a single-edged Japanese sword, to threaten a courier after receiving an empty box instead of the watch he ordered online. SiCepat, the courier's company, reported the customer to the police, which led to his arrest. According to local media reports, the man told police officers that he didn't plan to inflict harm and "just wanted his money back." Still, the courier was traumatized by his action.
Cases like these have prompted a discussion about whether COD should be kept as a payment method for online commerce orders, especially when the Indonesian government is pushing for greater digital adoption in payments and banking.
Cash is king in Indonesia, even for e-commerce
Lazada Indonesia's chief customer officer, Ferry Kusnowo, told KrASIA that the number of transactions paid on the platform using COD is "high" but declined to provide exact numbers. He mentioned limited access to banking services as the main driving force, as most customers who use COD come from small towns.
"Also, those who are first-time buyers at certain [online] stores don't completely trust the store. COD guarantees that the items will actually be delivered before they make the payment. Maybe for future orders, customers will then switch to a bank transfer," he said. Kusnowo added that Lazada sellers who provide COD payment options usually have higher order volumes. 
Palmira Permata Bachtiar, a digital economy researcher at the Smeru Research Institute, also said customers' distrust of online merchants contributes to COD's popularity.
Many Indonesian customers still think about online shopping in conventional ways, Bachtiar said. They prefer to see and touch the items they want to purchase, just as they would in offline markets. "But now, they are shopping in a modern way [e-commerce platform], which has different procedures. Undoubtedly, the new procedure is very different from the COD we knew in the past. The problem is, not all customers understand the differences," she told KrASIA. This misunderstanding has led to a series of abuses against couriers, as customers misbelieve that they are employees of e-commerce platforms.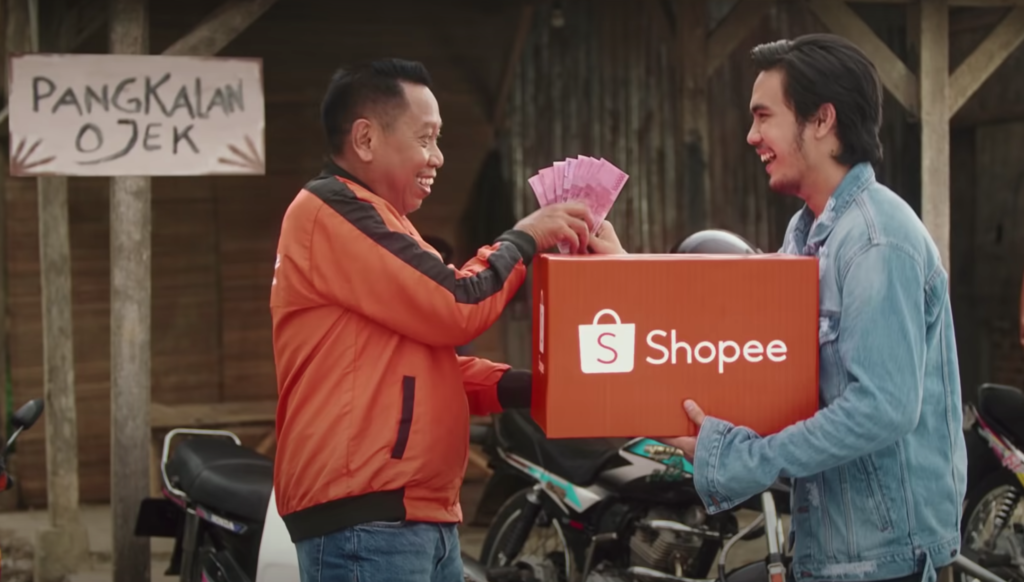 Even before the establishment of platforms like Tokopedia, Lazada, or Shopee in Indonesia, COD was a popular method to finalize online transactions conducted on the community site Kaskus Forum Jual Beli, which was the country's main online commerce hub in the 2000s. At that time, buyers and sellers would agree to meet in person for handoffs. This gave the buyer a chance to inspect the merchandise and only hand over cash if everything was in order. If there were any issues, the deal would be called off.
Then, sites like Tokopedia, Lazada, and Shopee changed things. The modern e-commerce ecosystem involves many different players: online platforms, merchants, third-party delivery companies, and finally, customers. Goods bought online are usually delivered by third-party logistics providers, or in some cases, by an e-commerce platform's direct distribution unit.
Under the COD method used by major e-commerce sites, buyers are contractually required to receive the package and pay for the product and shipping cost after a transaction is finalized. Customers are not meant to open the package before paying for it, meaning they have no chance to inspect the product and nullify the transaction, even if they are not satisfied with the purchase. Returns and refunds are handled online, through the website or app they used, not by the courier.
E-commerce platforms Tokopedia, Lazada, and Shopee say on their websites that claims are handled in three days and approved refunds take two more days to process. However, the platforms also state that refund claims that are presented without evidence of the buyer receiving a defective product, such as in the form of an unboxing video, will not be processed. Lazada offers a seven-day trial period for items ordered from any store on its platform. Tokopedia and Shopee offer a similar policy, but only for the official stores of major brands.
Mohamad Feriadi, chairman of the Indonesian Express Delivery Companies Association (Asperindo), said that customers tend to misunderstand the responsibilities of third-party couriers. "We are only responsible if the package is damaged during delivery. Wrong orders or incomplete items are the seller's responsibility, not ours. The misunderstandings, which leads to abuse, are very detrimental to our couriers," he told KrASIA.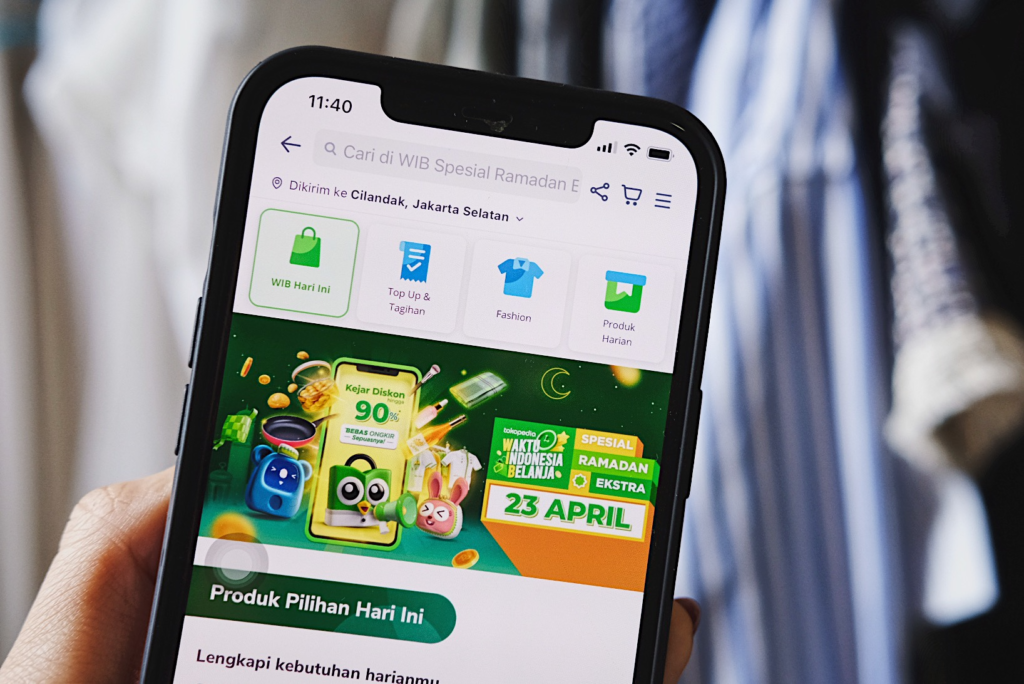 Reckoning time to improve COD
Some Indonesian netizens are calling for marketplaces to ditch COD from the available payment options. After viral videos of courier abuse surfaced online, the hashtag #hapussistemCOD (remove the COD option) became a trending topic on Twitter. 
Yose Rizal Damuri, head of the department of economics at the Center for Strategic and International Studies (CSIS), referred to COD as a "legacy of an ancient business model."
"With the increasing problems related to COD, I think it is now time for online marketplaces to think about whether it's still needed or not," he told KrASIA. "Though I understand that it is one of their strategies to reach more users while disregarding customer protection."
According to Damuri, the abusive customers captured in the viral videos are also victims of irresponsible sellers. He pointed out other issues that have affected Indonesian e-commerce, such as sellers shipping fake orders to people and marking the packages as COD.
Buyers can refuse to pay if they show proof that they never made the purchase, Damuri said, but these fake orders are still a waste of time and energy for delivery couriers. "Online marketplaces that have integrated online payment systems should remove COD," he added.
Yet, Asperindo's Feriadi believes that removing COD will harm logistics companies' business, as a large portion of online orders is paid for by cash after the packages reach the buyers. "If COD is removed, our delivery traffic volume will decrease," he said. "It's more effective if sellers and platforms increase their efforts to educate buyers."


The complete removal of COD is still "a long way ahead," according to Lazada's Kusnowo, but marketplaces must be proactive in educating sellers and customers about this payment option. Lazada displays the terms and conditions for COD on its site and in an automated message from its customer service chatbot Cleo, said Kusnowo. "We continue to make various educational efforts to teach both sellers and consumers regarding the binding terms and conditions on the COD payment system."
Lazada also employs a penalty system for repeat violators. Customers who frequently return products without valid reasons, or fail to accept COD orders twice, will have the COD option removed from their accounts, Kusnowo said. "This way, sellers on our platform will be protected from customers who are not serious about making purchases," he said. The same penalty also applies to sellers, where those who repeatedly send incorrect items will be removed from the platform.
A quick search for products on Tokopedia also shows that it has a page where users can check the COD terms and conditions before confirming an order. Shopee has no similar measures that show up when a customer chooses COD as their payment method, but does have a detailed explanatory entry about COD in its help center's information.
In a response to KrASIA, Shopee did not indicate plans to change how it presents COD options for its buyers and sellers. The company already has an in-app microsite that shows COD-supported products and offers, along with a step-by-step guide for using the payment method. But Shopee encourages users to adopt digital payment services, especially its own e-wallet, ShopeePay.
"We have seen that users are increasingly using our own ShopeePay wallet to pay on Shopee and for other off-platform transactions," a company spokesperson told KrASIA, "We're also encouraging users to adopt digital payment services. For example, we offer cash top-ups for ShopeePay at many prominent mini markets so that users who want to use cash can easily enjoy more seamless digital payments."
Tokopedia declined to comment for the story. 
Like Feriadi, Smeru Institute's Bachtiar doesn't recommend the complete removal of COD but thinks marketplaces should place limits on the payment option. "Only reputable sellers should be allowed to offer COD. Or, the COD option should be available only in transactions for standardized items, such as soap or oil, which are less likely to be complained about. Platforms must find innovative ways to hold sellers more accountable," she said.