Japan is the world's third-largest economy by nominal gross domestic product (GDP). However, the country lags behind other developing nations, such as Singapore and Malaysia, in adopting digital technologies as a key driver for economic transformation. Based on the IMD World Digital Competitiveness Ranking, Japan only ranks 27th globally in a list led by the US and Singapore.
US-based early-stage venture capital (VC) firm 500 Startups is well aware of this reality. In 2016, the firm launched a local fund to work together with the Japanese government, investors, and corporates to develop a more robust local startup ecosystem. To date, 500 Startups has invested in over 60 Japanese firms, including fintech developer Paidy, personal mobility startup Whill, and crowdsourcing human translation platform Gengo.
In 2019, two associate partners of 500 Startups Japan branched off and formed their own fund named Coral Capital, while 500 Startups has continued to build an ecosystem in the country, realizing projects such as the 500 Startups Kobe Accelerator with the local government of Kobe City.
500 Startups' activities in Japan are led by Ayumi Ode, who's also a special advisor for startup ecosystem development for the Shibuya City Government in Tokyo. KrASIA recently spoke with Ode about the reality of the startup environment in Japan, the efforts launched by the government, as well as 500 Startups' future projects for 2021.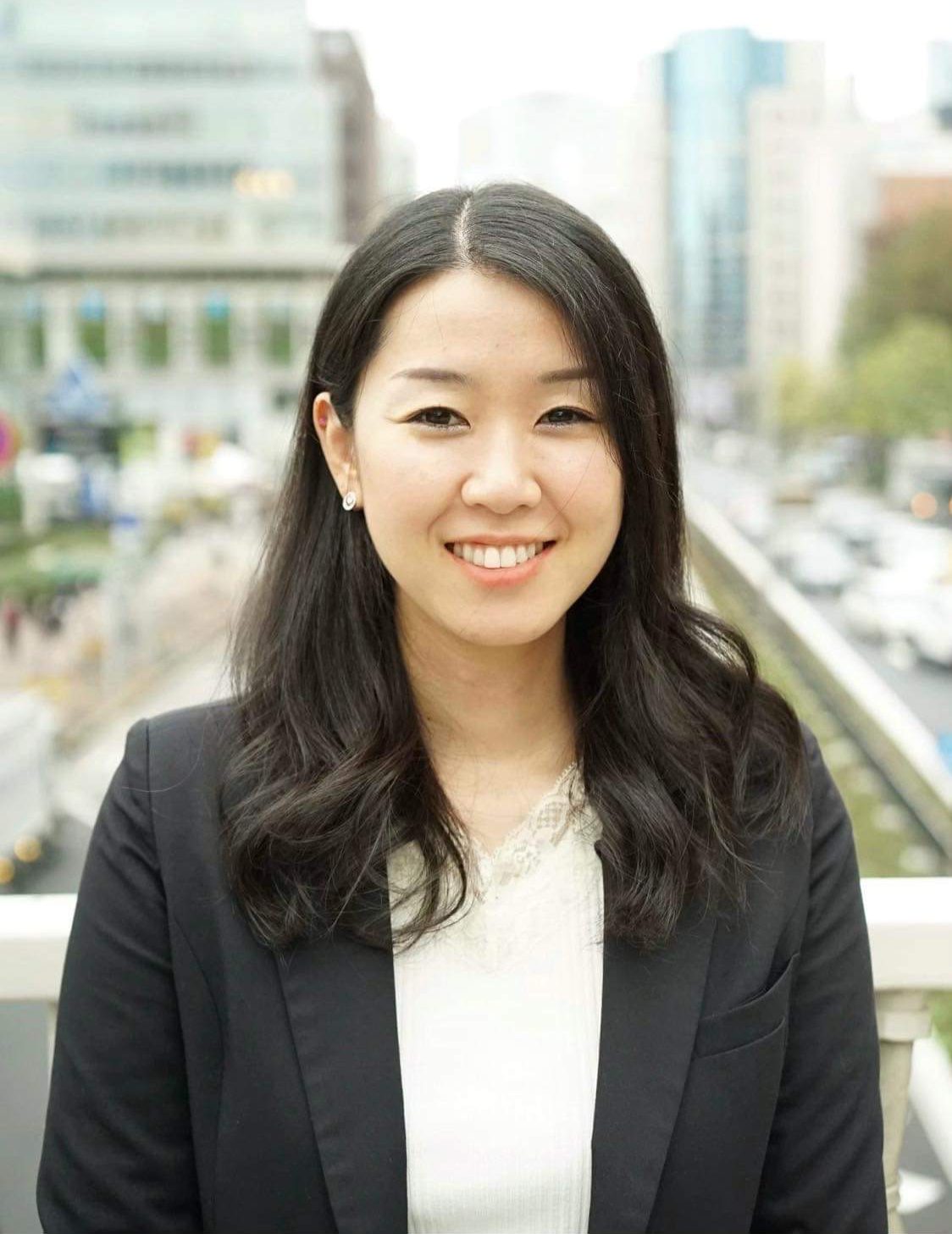 The following interview has been edited for brevity and clarity.
KrASIA (Kr): How would you describe the startup ecosystem in Japan? It is often said that it moves a bit slower compared to other developed countries in the region. I've also heard opinions mentioning that Japan is a risk-averse society with a closed corporate culture. What do you think about this?
Ayumi Ode (AO): The ecosystem is not very mature because when you think about successful startups or unicorns, there are probably just about five firms that have reached that level. However, Japan's ecosystem is evolving. Over the past ten years, total funding has increased more than five times, while the number of deals is up by more than 40%.
Startups are significant players, but there are other important stakeholders, including the government (at the national and local level), investors, and corporates. When we analyze these stakeholders, we find that they are still looking at how to involve themselves better in the ecosystem. They are not that sure how to do it. I think this is the main factor that explains why the local startup ecosystem is not mature yet.
What's essential is to provide governments and corporates with a roadmap that outlines how they can innovate. To help, we've developed our proprietary framework to assess startup ecosystem development based on years of running startup accelerators and investor education programs. We've identified key elements that we believe are crucial for a startup ecosystem to succeed, but alignment and commitment are essential.
Kr: What's your opinion about the government's efforts to support local startups and investment firms? For instance, do initiatives such as Invest Tokyo help to develop the local startup ecosystem?
AO: The national government is trying to help local governments to develop their regional ecosystem, and this is driving more innovation. Maybe, so far, the speed has been a bit slow, but going forward, once institutions incorporate a better strategy and plan to involve important stakeholders, the pace will be faster.
Like Kobe, other local governments are trying to develop an innovation ecosystem in their region, including Hokkaido and Kyushu. The main problem is that there are so many stakeholders, so it is not easy to get everyone involved, and it takes time. I would say that we need a few more years.
Last year, we worked with the Japan External Trade Organization (JETRO) and the Tokyo Metropolitan Government (TMG). TMG has an innovation platform called X-Hub Tokyo. Through this platform, they run two types of programs: one to help local startups go abroad, and the other one to attract international startups interested in expanding to the Japanese market. We partnered with them to help Japanese startups expand to Southeast Asia. We accepted ten Tokyo-based startups, mainly Series A or later, and we organized a fully virtual program to coach these firms on how to build their strategy to go abroad.
Going forward, we would like to work with more regional governments to boost a better startup ecosystem.

Kr: In 2019, USD 4 billion was allocated to Japanese startups, five times the sum from 2010 and nearly the same level as before the 2007–08 global financial crisis. Are we seeing a recovery in the sector? Do early-stage startups and seed-stage firms get enough funding in Japan?
AO: We're encouraged by the fact that startups have more access to capital, and that the pandemic wasn't a big setback. Last year, Japan was pretty much in line with other countries, where the number of deals might have dipped, but funding increased for later-stage companies.
There are now many investors that are willing to put their money in startups, and venture capital funds are raising enough. For example, a venture capital firm associated with the University of Tokyo already has four funds for early-stage startups.
Kr: Which sectors are hot for Japanese startups?
AO: Healthcare is a popular one, as Japan has an aging population, and also because of COVID-19. The energy sector is another one that will be hot going forward because of the government's efforts, as Prime Minister Yoshihide Suga recently announced that Japan is looking forward to utilizing renewable energy sources. Industrial manufacturing is another one. There are many international startups and big companies in the manufacturing space that want to come to Japan to cooperate with local startups. Software-as-a-service, industrial internet-of-things, and robotics are other sectors to watch closely.
Kr: What does 500 Startups usually look for in founders?
AO: Because my company is an early-stage investor, we usually look at the team. We need to know they can launch a new business that could also go global. The team is a big factor.
The second important point is traction: getting customers is very important for startups. It means they are earning money. Startups that have good quality products but no customers fail. The product-market fit is crucial.
Finally, the size of a market is also important because we are a financially motivated investor, so we want to help startups become unicorns and later go public. We need to see if a startup targets a big market or not.
Kr: Are Japanese early-stage startups mainly targeting the local market or the international stage?
AO: Some founders already think about global expansion when they launch their startups, but this is not that easy to do, as many Japanese founders don't have that much international experience, and also many don't speak English, which can be one of the biggest limitations for these startups.
However, the Japanese government is certainly eager to support startups in their quest to scale globally. It has set an ambitious goal to produce 20 unicorn companies by 2023. One example is X-Hub Tokyo, which helps Tokyo-based startups to expand into Southeast Asia, and the 500 Kobe Accelerator, which gives Japanese startups practical advice on how to scale their business globally.
Kr: What do Japanese startups need to compete on the international stage?
AO: There are different factors, but a major one is localization. For all startups, when they go to foreign markets, localization is a crucial factor. People outside of Japan usually say that our culture is unique. Still, in a way, it is not easy for Japanese startups to customize or tailor their products for international markets. On the bright side, Japanese founders can be very good at logistics and operational skills, which can be an important advantage for Japanese startups.
One good example in our portfolio is Whill, a Japanese personal mobility startup that has gone through our San Francisco flagship accelerator program, and has been expanding in the US, Canada, France, the UK, and other countries. Whill's CEO, Satoshi Sugie, has emphasized the importance of adapting to local markets.
Kr: What events has 500 Startups lined up for 2021?
AO: There is a lot of potential to work with different stakeholders, so we are trying to partner with more local offices and corporations this year. Established Japanese corporates like Mitsubishi Corporation see innovation as a key business driver and are always looking for new sources of revenue and growth. Several Japanese corporates have also established corporate venture capital funds and invested in startups to accelerate innovation activities. 500 can be a strategic partner for these corporates.
The national government and local governments also see innovation as a driver to boost the economy in Japan. Therefore, we see more opportunities coming up in 2021, where we can help to build startup ecosystems throughout Japan by partnering at the strategy level. Based on our partnership with the City of Kobe, we believe we can continue to develop startup ecosystems in the Kansai region, given that Osaka, Kyoto, and Kobe collaborate in this context.
Kr: Japan is getting ready to host the Olympics Games, which will take place without foreign spectators. Do you think the Games could help elevate Japan's image as a hotbed for innovation?
AO: The Olympics are an incredible opportunity for Japan to show the world that it is at the forefront of innovation. Technologies like virtual reality and artificial reality can be leveraged to deliver realistic experiences and connect athletes and virtual spectators. There are plans to utilize advanced technologies on-site, including large-scale face recognition systems, VR training technologies for organizers and athletes, and Toyota's automated vehicles to support athlete transportation. If anything, the pandemic has underscored how important technology is, and the role of startups in spurring innovation is now more critical than ever.