A realm where the boundaries of reality are blurred and the physical and virtual worlds do not just collide, but coexist and enhance each other — this is what extended reality (XR) is all about. XR is the umbrella term for the different types of immersive technologies that exist today, such as augmented reality (AR), virtual reality (VR), and mixed reality (MR).
What's the difference? AR technology allows virtual objects and information to be overlaid onto real-world environments, through the use of either AR glasses or regular devices like tablets and smartphones. As the name suggests, these virtual elements augment the environment by offering additional information.
VR is a fully immersive digital environment that users can only experience through a VR headset or head-mounted display. Unlike AR, users are entirely transported to a different world.
MR goes a step further — users can put on an MR headset and experience how physical and virtual objects can co-exist and interact with each other in real-time. It takes AR to a new level by offering interaction between the physical and digital elements.
XR has become a rising star among the many technologies available in recent years. In 2022, the value of the global XR market was estimated to be USD 42.83 billion. Here at Deloitte, we have incorporated AR filters as part of our global digital marketing and social media strategies. As the popularity of XR continues to surge, it has become an effective way to unlock new vehicles for entertainment, retail, education, and healthcare.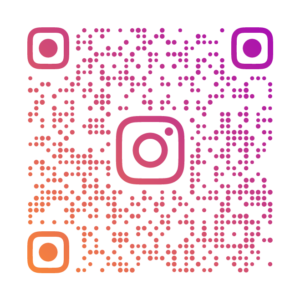 Blurring reality in retail and entertainment
In particular, the entertainment and retail sectors are sophisticated wielders of XR technologies.
In Japan, virtual pop stars have been popular since 2007, when Vocaloid Hatsune Miku was released. A Vocaloid is a piece of voice synthesizing software that has been personified by a digital character, typically in the Japanese manga or anime style. Hatsune Miku sings with a digitally rendered voice that originates from a human female singer. She has gained immense popularity, having sold out concerts across the world and appearing on television shows. In fact, she was the opening act for Lady Gaga's Madison Square Garden show in 2014.
Hatsune Miku's success undoubtedly supported the popularization of modern virtual idols and the use of AR in the Asian entertainment industry, especially in China and Korea. The core market size of the Chinese virtual idol industry in 2022 was RMB 12.08 billion (USD 1.72 billion), and is expected to quadruple to RMB 48.06 billion (USD 6.84 billion) by 2025. The country's most popular virtual idols, such as Luo Tianyi and Ayayi, have become major celebrities with millions of fans, major brand deals, and sold-out concerts.
Luo Tianyi, in particular, has performed on physical stages where audiences can view her onstage through their devices. One such example is her collaboration with Chinese singer Joker Xue.
Companies in Southeast Asia have also picked up on the growing popularity of virtual idols, with Malaysia-headquartered AirAsia launching Project Kavvaii in a bid to create the next biggest virtual idol in the region.
Virtual idols are not just a source of entertainment; they are also immensely effective retail vehicles. They are part of a new wave of virtual influencers — carefully engineered and curated digital avatars that can act as perfect brand ambassadors for any company.
An example is K/DA, a virtual K-pop idol group created by Riot Games. The members are themed versions of characters from the massively popular game, "League of Legends," and are voiced by real-life K-pop and American pop stars. K/DA is primarily used as a marketing tool for "League of Legends," particularly to reach non-gaming market segments, but they can also be considered a commercially successful pop group in their own right.
Similarly, AI Ailynn is Thailand's first virtual influencer. She has collaborated with major global brands such as Shiseido, Cartier, and Lancôme. AI Ailynn is also a brand ambassador for AIS, one of Thailand's largest telecommunication companies.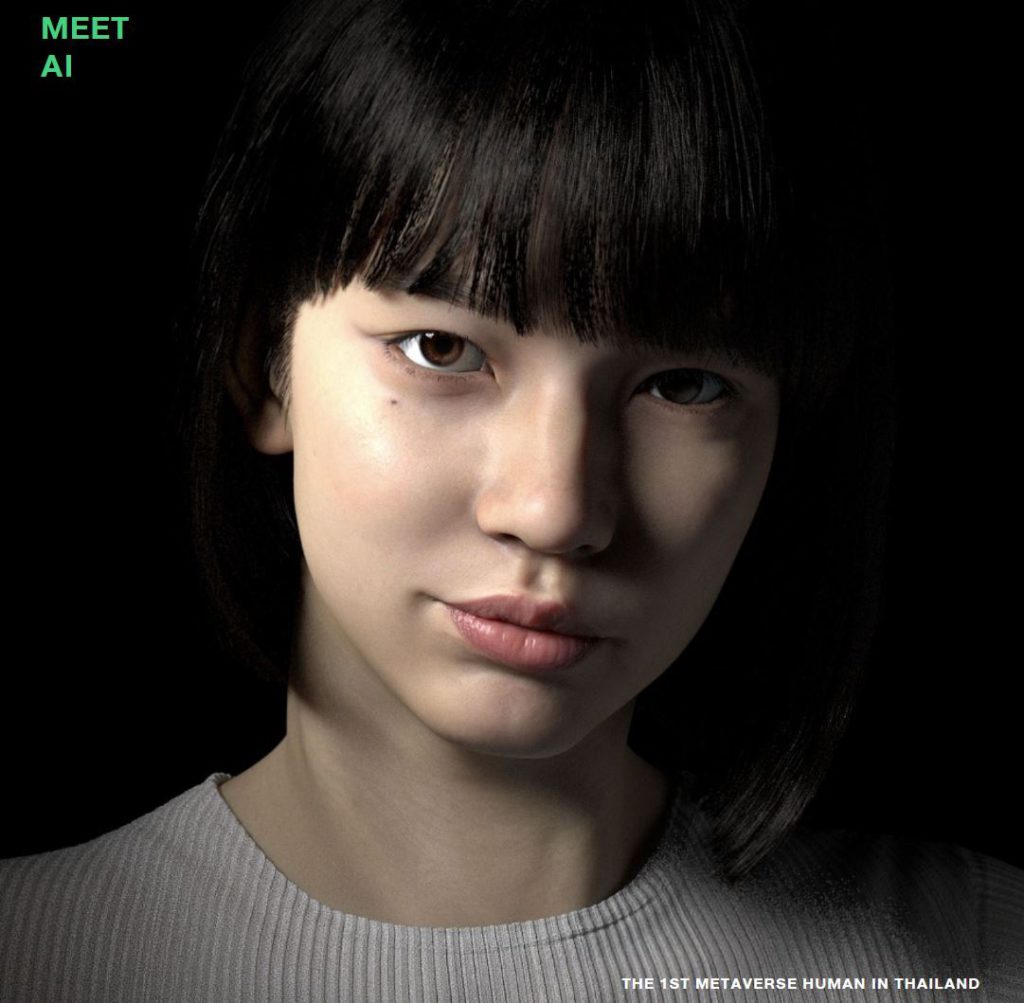 Apart from virtual idols, other forms of XR technologies are likely to be the next extension of the omnichannel retail experience. The retail sector has already seen massive changes in the last few years, from expanding operations both online and offline, to using social commerce as a new sales channel.  From these, XR technologies are just the next step in offering retailers new and exciting ways to boost customer satisfaction and sales.
AR, for instance, is a convenient way for customers to try on products without leaving the comfort of their homes. This can be enabled via virtual try-on apps or social media filters. The experience ranges from luxury fashion brands offering AR shopping and try-on features on Snapchat, to Shopify launching AR services for any of their online merchants to offer virtual try-ons.
In 2022, Southeast Asian e-commerce giant Lazada announced that it was rolling out AI and AR-powered virtual try-on features for beauty products, in collaboration with Taiwanese AR-focused beauty technology company, Perfect Corp.
Leading Indonesian halal cosmetics pioneer, Wardah, has also worked with Perfect Corp to offer virtual makeup try-on tools to their customers. The beauty brand reported that website pages with virtual try-on tools saw higher engagement rates (more than 28%) than those without, and saw a 134% increase in overall website traffic as compared to the previous year.
A new paradigm for healthcare and education
Besides being the next evolutionary stage of retail and entertainment, XR technologies are also important game-changers in healthcare and education.
XR will very likely form the next paradigm of innovation in healthcare. Hospitals and healthcare institutions in Southeast Asia are investing both time and money into developing their capabilities in this area to improve the quality of their services and healthcare outcomes.
In Singapore, the National University Health System has invested in holomedicine research for neurosurgeons to conduct quicker and more precise brain surgery using MR technology. They also plan to use the same holographic technology in the education of medical and nursing students, as well as for real-time volumetric rendering and positioning of ultrasound scans. A team of surgeons from the National University Heart Centre Singapore also conducted Singapore's first holography-guided heart surgery in 2022.
Malaysia-based hospital IHH Healthcare and Indonesia's Siloam International Hospitals have also accelerated investments in VR, AR, and other virtual environments to expand the reach of their telemedicine services and quality of care through virtual consultations and enhanced diagnostics.
Startups in Singapore's medical technology field are also increasingly incorporating XR into their medical solutions. ALO is using VR and AR to help seniors with their fitness, rehabilitation, mental health, dementia care, pain management, and social inclusion. Kyalio is designing VR modules and scenarios for surgical training in over 11 specialties. The immersive nature of VR allows medical students and professionals to practice surgeries in a virtual operating theater and learn how to overcome possible challenges that could occur during the operation.
This is why immersive technology is also viewed as the next pedagogical innovation in education, beyond just bringing classrooms into virtual environments.
VR has proved itself to be a useful intervention in the education of children with autism spectrum disorder (ASD). Some studies have found that utilizing targeted immersive interactions and simulating social situations can improve the behavior, communication, and social skills of children with ASD. While those solutions have yet to reach the shores of Asia, US-based startup Floreo and UK-based startup Changingday are pioneering the use of VR in ASD-related pedagogy — technology that could transform special needs education within a few years.
Immersive education can also boost the retention ability of students learning foreign languages, and the use of VR can reduce the anxiety students feel when trying to speak the language, which can help them to become fluent faster. An example is Thailand-based Tockto, which uses VR to help Thais learn foreign languages by enabling them to interact virtually with native speakers.
Mixed views on mixed reality
XR remains relatively new to consumers in Southeast Asia. Most, if not all, of the immersive solutions and products available in Southeast Asia have been designed to also be accessible via smartphones or computers as most Southeast Asians do not own VR headsets. This is due to the relatively high cost of a headset in the region and limited use cases, making it difficult to justify why a regular person would require a VR headset.
Users of immersive technology tend to be businesses instead. These businesses are usually hoping to either improve the accessibility or novelty of their products, or are hoping that employing a metaverse-related strategy, like XR, can help them make inroads into the Generation Z market. More than 70% of the fans of Chinese virtual idols, for example, are aged between 18 and 23 years old.
However, just because a product or service can be enhanced with XR does not mean it has to be. User retention and scale remain the most pressing issues for immersive platforms and products. One of the largest proponents of XR technology, Meta, has been laying off staff in their VR studios, after reporting USD 13.7 billion in operating losses for their Reality Labs segment in 2022.
XR technologies are, at the end of the day, expensive endeavors. For instance, creating an advanced virtual idol in China requires an upfront cost of RMB 30 million (USD 4.7 million), which does not include the cost of continued operations.
Given the relatively new technology and the challenges with adoption in Southeast Asia, a wise business would ensure clarity on the value-add that immersive technology can bring before committing to any large investments.
About the authors: This article is co-authored by Richard Mackender, Tan Shuo Yan, and Teo Zhixin.
Richard Mackender leads the Deloitte Southeast Asia Innovation team, a cross-function, cross-country unit dedicated to driving innovation as a long-term value creator across Deloitte's Southeast Asia operations. This article was co-written with Tan Shuo Yan and Teo Zhixin, members of the team.