Two of China's online grocery delivery companies filed for IPOs in New York on June 8, submitting their applications just 40 minutes apart from each other. One, MissFresh, is backed by Tencent, Goldman Sachs, and Tiger Global, and has raised USD 1.7 billion since it was established in 2014, per data from Crunchbase. The other, Dingdong Maicai, is a household name in China; it counts SoftBank among its investors, and managed to pull in investments worth USD 1 billion in April and May alone.
The way we characterize these companies through their investment rounds is telling—like other operators in the same space, neither are nowhere near profitability. Community group-buying for groceries is a relatively new sector in China, one where tech firms and venture capital firms decided it would be the newest front in their arms race. Every major company in consumer-facing tech—Tencent, Alibaba, Meituan, JD, and more—plowed money into operations that pool grocery orders and ship them to customers the next day, or even within 30 minutes for some locations. Big-name investors like Sequoia and SoftBank also wanted a piece of the pie.
It is truly a conflagration. Here are some numbers: together, MissFresh and Dingdong lost RMB 4.8 billion, or USD 750 million, in 2020. In the first quarter of 2021, MissFresh raked in RMB 1.5 billion (USD 234 million), while Dingdong's revenue hit more than double that amount at USD 580 million.
MissFresh says it offers 4,300 products to choose from. Dingdong carries 10,000 for its customers, and says it is "making great ingredients [accessible] like tap water" on its website, with looping clips of a pumpkin turning into soup, noodles being made from scratch, and a pair of hands plucking a fish out of water.
MissFresh founder and CEO once said his business taps into a "once-in-a-century" opportunity as disposable incomes, especially for middle-class households in major cities, rise quickly in China, much like how Walmart served postwar America and 7-Eleven blossomed in Japan from the 1970s onward. The founder and CEO of DingDong, Liang Changlin, recognizes the same situation, and specifically says "high-quality" fresh foods should be accessible to everyone, not only those at the apex of the economic pyramid. With 12 years of military service under his belt, Liang likens the sector to a military campaign, where one's "barrage must be unrelenting, reactions must be fast."
There are parallels between China's wave of online grocery platforms and ride companies like Uber or Didi. Just as ride providers are largely loss-making enterprises that rub against established business sectors and operate in legally gray areas, companies like MissFresh and Dingdong lean into subsidizing transactions and their way of doing business is discouraged by the Chinese government and market regulators.
Five operators in this line of business, including those of recognizable names like Meituan, Didi, and Pinduoduo, were fined by the State Administration for Market Regulation in March for selling below cost. Those financial penalties were small, likely to serve as warning shots as these online grocers skew how people in China purchase food and daily necessities.
Then, MissFresh and Dingdong were among the 34 enterprises warned by the market watchdog to recalibrate their anti-competitive business practices.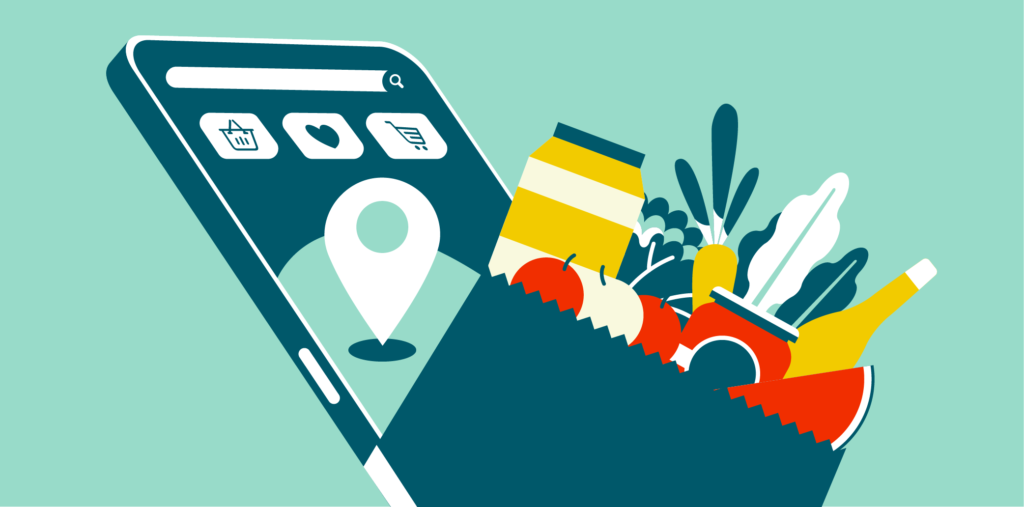 Why are MissFresh and Dingdong listing in New York?
There are bourses at home, like Shanghai's Star Market and the Hong Kong Stock Exchange, and plenty of institutional and retail investors in China are familiar with what these companies do. So, why are MissFresh and Dingdong heading across the world for ticker symbols on Wall Street, where they may be seen as just two more Chinese companies seeking US IPOs?
The answer may be related to timing as well as shifting sands at home. First, consider that the China Securities Regulatory Commissions said in April that it is tightening the inspection process for IPO reviews, especially since applicants have displayed an absence of core technology and the abilities for true scientific and technological innovations.
Even though MissFresh specifically said in its SEC filing that its "target users are tech-savvy, adept at online shopping and social media," and Dingdong essentially aims to attract the same set of customers, it is difficult to justify their backend operations as truly technologically groundbreaking. That creates resistance for a listing in Shanghai.
Next, both companies are formulating weighted voting rights (WVR) for their share structures. The Hong Kong Stock Exchange requires companies with WVR structures to have a valuation of at least HKD 40 billion, or around USD 5.15 billion. MissFresh is valued right at that mark after its latest investment round, according to a person who spoke to Reuters, but the company has been suffering from declining GMV through 2020—a development that could wreck its valuation if the trajectory continues. Meanwhile, Dingdong is aiming for at least USD 6 billion in its stock offering, according to the same report, but the figure has not been finalized.
Lastly, if there were agreements established with investors that the companies must undergo a qualified IPO before a certain date, like the end of 2021, that would mean New York as the destination for their IPOs is the only option to stay on schedule and avoid legal complications.
With these three factors under consideration, listings on Nasdaq and the NYSE may be last resorts rather than true milestones for these companies where profitability may forever be on the horizon.


36Kr Global's research team contributed to this report.