ByteDance's TikTok is the world's most famous short-video app, yet in China, TikTok's local version Douyin finds heated competition in Kuaishou, a platform backed by tech giant Tencent (0700.HK).
As livestreaming e-commerce is the new battleground for Chinese tech companies, Kuaishou, with over over 300 million daily active users (DAUs), expects the bulk of its revenues this year to come from livestreaming e-commerce and advertising.
The firm has recently opened an e-commerce department in June 2019, and tech media platform 36Kr sat down with Yu Shuang, head of the department, to gather some thoughts on Kuaishou's gameplan in China's e-commerce landscape.

Customer segmentation is key
China has the highest e-commerce penetration rate globally, at a staggering 76.8% as of March 2020. Indeed, consumers are spoilt for choices, with different platforms having their unique strengths. For instance, Alibaba-backed Taobao is known for its cost-effectiveness and vast diversity of products, while Tencent-backed JD.com (NASDAQ: JD) is renowned for its speed and reliability. Newer e-commerce contenders such as Pinduoduo (NASDAQ: PDD) are also shaking up the market with group-buying models.
"There is no blue ocean in e-commerce and no unserved market. All players' userbases overlap greatly," said Yu. "Therefore, we are actually fighting for user returning rates [rather than just the number of users]," he explained.
The return rate refers to customers who, after making an initial purchase, return to a platform to make further acquisitions in the future. Yu believes these coveted return rates require a deep understanding of customer psychology, for instance, whether a platform is known as a go-to platform for affordability, convenience, or product variety. What each e-commerce company consistently does on a daily basis is vital, says Yu.
"For example, although Pinduoduo competes by being seen as an affordable option, its biggest product category is clothing. Because the clothing category is able to satisfy a huge diversity of needs, Pinduoduo cannot avoid this category, or it will be giving away its return rates to other e-commerce platforms. The more it is able to capitalize on its strengths in this area, the more it can make up for its other shortcomings," Yu said.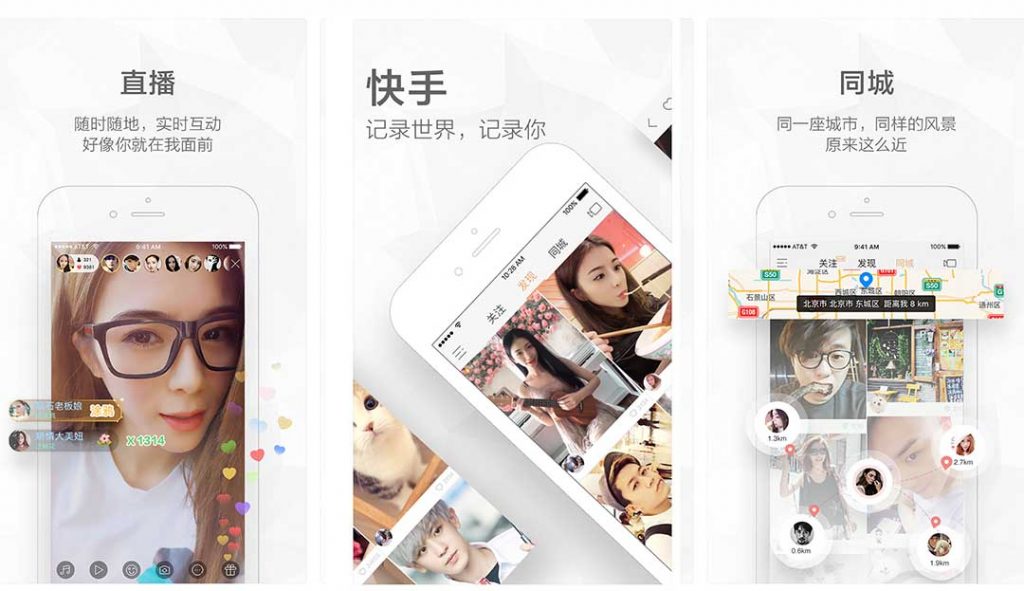 When asked about how Kuaishou could be able to differentiate itself from other competitors, Yu dissected market users based on their shopping needs. Shoppers that know exactly what they want have predetermined shopping needs, while those who purchase items they chance upon have non-predetermined shopping needs, he said.
"Currently, livestream-based e-commerce mainly meets the needs of non-predetermined shoppers," said Yu. On the other hand, predetermined shopping needs are better met by more traditional e-commerce platforms, where users search directly for the relevant product pages.
"Our strength is that [as a short-video company] we are a very interesting platform, so consumers open more videos on our platform," explains Yu. "Consumers don't buy things every day, but they have a higher demand for looking and sniffing around, which is a need we can address."
Lose some, win some
Still, Kuaishou has its shortcomings when it comes to e-commerce, due to its core business as a short-video app. "The traffic we generate is more complicated. We need to help those with shopping needs find what they want and also ensure that those who do not have any shopping needs do not get [too many] e-commerce recommendations. [Understanding the] precise distribution of our traffic flow across these profiles is a difficulty we face," Yu explained.
Kuaishou's genesis in short-video offerings also presents other limitations. "Kuaishou entered into e-commerce with the original intention of satisfying our users' needs…but we do not have e-commerce genes and do not have an infrastructure to provide e-commerce products," Yu admitted.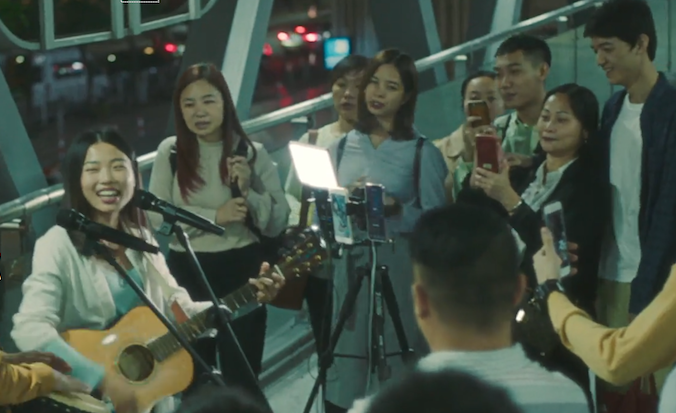 Still, Yu believes that there is a wider space for livestream-based e-commerce market to grow, as the industry is still in an early stage."The industry's ceiling is high," said Yu. Yet, the new retail model brings companies like  Kuaishou to face untested waters.
"It is hard to say how many iterations [of business ideas and models] we have gone through because this is something we are consistently discussing. There is nothing we can imitate," explained Yu. Indeed, the balance between being an entertainment app, an e-commerce platform, and a source of monetization is a difficult one to strike.
Yu emphasizes that to ensure that e-commerce, livestreaming, and a sense of community can coexist peacefully, it's important to avoid painting all users with a broad brush. "We must let users who are not interested in purchasing items to avoid seeing e-commerce related content, while we should give access to those who are interested. Essentially, we still want to address the core idea of satisfying user demand."
A two-stage development plan

With Kuaishou's e-commerce department being established almost a year ago, Yu sees development happening in two stages. Prior to the Chinese New Year in February 2020, the e-commerce team had focused on developing the basic infrastructure to kickstart its operation from scratch. This included establishing a trading system, connecting with third-party stems, and agreeing on an operations mechanism.
However, COVID-19 was a game-changer and swiftly ushered the second growth stage of e-commerce development. "Many offline shopkeepers could not resume work and could only conduct businesses through live broadcast. Therefore, we saw many new sellers and brands entering Kuaishou," said Yu. "Previously, Kuaishou gave off the impression that it mostly sold unbranded products. But this year, more brands have entered [Kuaishou]… An e-commerce platform cannot have a shortage of brands."


"The period of rapid growth [that Kuaishou is now in] is actually a period of rapid supply. This is driving the rapid growth of consumption," explained Yu.
Earlier in May, an anonymous source revealed that Kuaishou has set up an annual target to sell RMB 250 billion (USD 35.2 billion) in merchandise in 2020 via livestreaming. However, Yu emphasized that the company's GMV goal is "always changing" and it is "not RMB 250 billion". "We do not use this goal as the impetus for doing business, but we place more weight on considering our community relationships," said Yu.
"E-commerce is a subset of the entire Kuaishou community. Our most important goal is to ensure alignment with the rest of our community and consider how could this make a long-term contribution to our ecosystem"
Seeking new KOLs

With Kuaishou backed by Tencent, competition with China's largest e-commerce platform, Alibaba's Taobao, may seem inevitable.
Yu, however, suggests otherwise."Our relationship is more like an advertising partnership, where Kuaishou sells traffic to Taobao, as [we are a] business that specializes in [gathering] traffic. In addition, Taobao also supplements our traffic with more diverse goods, to a limited extent," said Yu.
However, looking inwards, thorny issues of competition to attract key opinion leaders (KOLs) remain for both platforms. "Although top influencers tend to dazzle and give off the impression of Kuaishou being a "top-heavy" platform, our traffic and conversion rates originate mostly from those with 100 thousand to one million followers, [although] those with one million to 10 million followers also form a significant portion," said Yu.
However, Kuaishou wants to increase both merchant supply and consumer traffic on the platform to increase opportunities for all KOLs, while preserving its structural advantages for aspiring influencers.
For instance, Kuaishou only charges a 1% payment fee for merchants with a gross merchandise volume below RMB 100,000 (USD 14,398), considerably less of what Yu says is the market rate of 5%.

"As long as they are small merchants, as a platform, Kuaishou will help them to grow up first," Yu explained.
The original interview was carried out by Zhang Yuxin for 36Kr. The interview was translated and adapted for this article by Lin Lingyi.