A strong uptick in interest for ESG-based investments is boosting capital flow into agritech and the global food system. Silicon Valley-based VC AgFunder estimates that USD 26.1 billion of financing went into related tech ventures in 2020, surpassing previous records. The number is expected to increase to more than USD 30 billion as more deals come to light, which would represent a 35% increase compared to 2019.
Southeast Asia still only takes a small share of the global pie, with less than USD 500 million of funding in 2019, mostly at the seed stage. Investors showed a preference for categories that are close to consumers, largely due to a rapidly expanding middle class demanding greater convenience and choices. This includes in-store retail and restaurant tech, such as 3D food printers and POS systems, as well as online restaurants. The agricultural sector, which is dominated by low-income smallholder farmers with limited access to technology, saw investments into platforms that connect farms with customers and suppliers, drone-related services to improve yield, and farmer-focused fintech such as microloans.
"The fact that we are seeing increasing numbers of local and regional entrepreneurs turning their attention to the agrifood tech sector, successfully raising funds, and going on to expand outside of their home markets is evidence of a vibrant startup ecosystem that simply didn't exist a handful of years ago," said John Friedman, director of AgFunder Asia. "The increasing willingness amongst regional food companies, many of whom are still family-owned, to explore new methods of innovation and transformation shows that the region and the industry are maturing as a whole."
AgFunder just started its second Grow Impact Accelerator program that is run virtually out of Singapore. Out of 270 applications, it selected ten startups from various Southeast Asian nations as well as India, Israel, Nigeria, and Canada. The teams will get coaching and mentor support, access to the VC's network, as well as USD 100,000 in cash and USD 100,000 in-kind investment.
"Beautiful and functional"
"We are seeing a lot more interest in waste valorization solutions and novel material usage for sustainable packaging, which promotes the idea of a move towards a more circular economy type of production and consumption model," said Friedman. He points out the example of Israel-based Anina Culinary Art, a food waste solution company that transforms devalued produce into a "beautiful and functional" product that at first looks like a dry, colorful pastry, but add water and heat and it becomes a ready-to-eat meal. The accelerator is backed by AgFunder's Grow Impact Fund, which is mandated to assess its portfolio companies' social and environmental impact based on ESG principles and the Sustainable Development Goals proposed by the United Nations.
Nigerian contender Rubilabs found that animal health has long been neglected in the African country and created an app-based vaccine delivery service. "Livestock is a living bank, and households that have them are more resilient to disasters and effects of climate change," said CEO and co-founder Michael Iyanro. He estimates that the cost of livestock disease in Africa alone exceeds USD 9 billion per annum, not including productivity losses or human health impacts.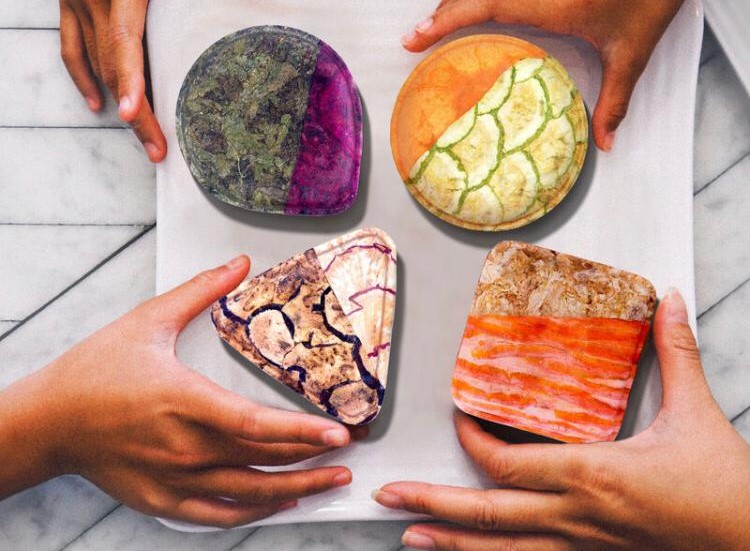 "Smallholder farmers are more vulnerable to diseases and have less capacity to cope when outbreaks occur," he said. "They risk losing at least 25% of their livestock every year." Providing access to vaccines and other veterinary products to prevent these diseases will significantly help reduce losses, improve the livelihood of these farmers, and increase the availability of affordable animal protein for populations in Africa. Rubilabs said it is keen to use the partnership with Grow to introduce its tested solutions to livestock farmers in Southeast Asia.
The accelerator was born out of a shared vision by the Singapore government and AgFunder to develop a vibrant agrifood tech industry in the city-state, to tackle not just its own domestic food security agenda but also to catalyze innovation in one of the world's fastest growing markets, Friedman said. Last year, Grow conducted the Singapore Food Bowl, the first agritech accelerator tied to the nation's "30 by 30" policy agenda. Government agency Enterprise Singapore provided support to Grow and its startups by facilitating conversations with local food manufacturers and foreign agencies, to make a greater impact.
llltud Dunsford, CEO and co-founder of UK-based participant Cellular Agriculture, mentions the strategic relevance of setting up in Singapore, which last year became the first country to approve the sale of cultured chicken products. The five-year-old firm—which claims to be Britain's first in the industry—designs bioreactor systems to produce alternative proteins at an industrial scale, "dramatically increasing yield and reducing costs," according to Dunsford. Cellular Agriculture aims to conclude fundamental research in 2021 and then shift its focus to commercialization to be able to deliver its first lab systems in 2022.
The 20-week accelerator program is scheduled to conclude at the end of August, with a demo day taking place shortly thereafter.