The New York-headquartered hedge fund, Tiger Global, which invested half a billion dollars in Indian startups last year, is stepping up its game in India, writing checks at a faster pace in 2021 than the previous year.
According to India Venture Capital Report 2021, published last week by Bain & Co. and Indian Venture Capital Association (IVCA), Tiger Global pumped in USD 586 million across 21 deals in 2020, becoming the top VC firm in the country, in terms of deal value. Of these, seven were USD 100-million plus funding deals, including fantasy sports firm Dream11, edtech decacorn Byju's, fintech giant Razorpay, and edtech startup Vedantu.
This year, the company has already cut checks for five startups—B2B marketplace for construction companies, Infra.Market; edtech platform Unacademy; health tech firm Innovaccer; food delivery giant Zomato; and fintech company Cred.
Earlier this month, it was reported that Tiger was mulling investments in firms like wealth tech platform Groww and social networking startup Kutumb. While it is likely to lead a USD 15-20 million round in Kutumb, the funding round in Groww is reported to be around USD 100 million, wherein it will chip in around USD 50 million. Now it is also evaluating backing ClearTax, an platform to file taxes online.
A report by local media Economic Times on Monday said 10-year-old ClearTax is in talks with Tiger Global for a USD 100 million check at a valuation of USD 750-850 million.
"Tiger Global is likely to lead the round by bringing in around USD 60 million, with the rest being pumped in by existing investors," said the report, citing sources.
Backed by Composite Capital, Elevation Capital, Sequoia Capital, Peter Thiel's Founders Fund, and Naval Ravikant's AngelList, the Bengaluru-based company had raised USD 50-million Series B round in 2019. If the deal goes through, ClearTax plans to use the fresh funds to expand its product portfolio and fuel growth.
It is to be noted that Tiger Global, unlike most other prominent US funds, does not have an India dedicated fund and thus invests from its global capital pool.
Currently, the firm is in the process of raising its 13th venture fund worth USD 3.75 billion, a year after closing its 12th fund with USD 3.75 billion in capital commitment.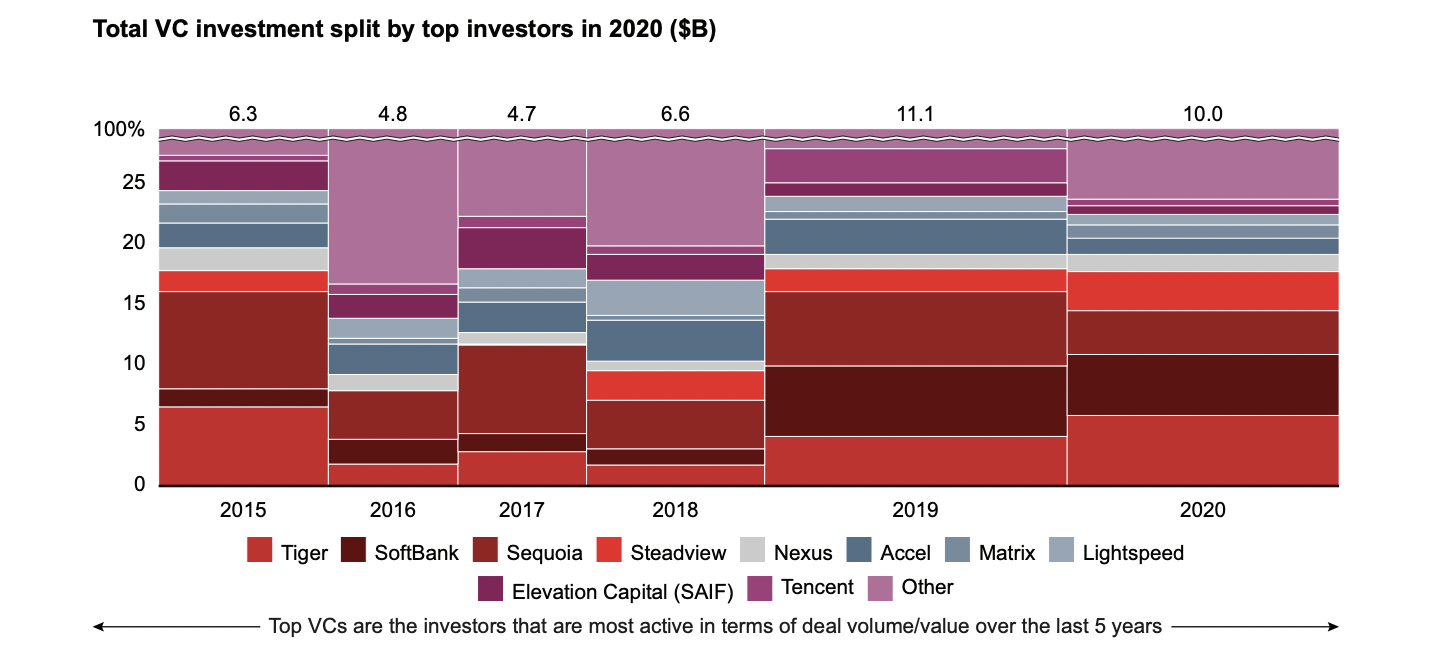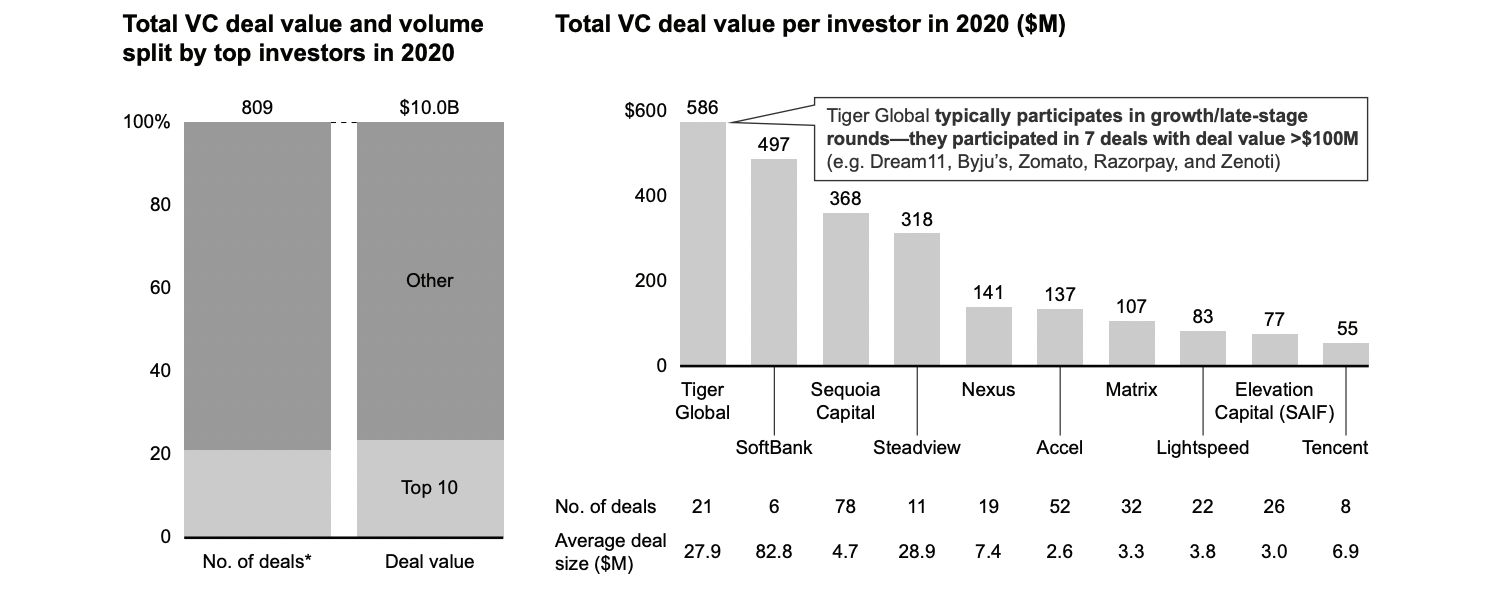 Tiger's ups and downs
Tiger Global first entered India around 2006-07, setting up an office in Mumbai. At that time, India was seeing the first wave of internet companies. The VC firm, which is known for being secretive and reticent, made at least half a dozen investments, including in online travel agency MakeMyTrip, internet listing platform Just Dial, National Stock Exchange, and Future Group.
However, its enthusiasm lasted only till mid-2009, which is when it shut down its office in Mumbai and went back to overseeing its portfolios from its US-headquarters. For one year thereafter, Tiger Global did not make any investments in India.
Beginning June 2010, under the leadership of the then managing director Lee Fixel, Tiger Global came back to India and started putting in checks in new e-commerce startups like Flipkart, which was then a book-selling platform, online footwear and clothing store Myntra, and Mom Supplies, which ran babyoye.com.
But it wasn't until May 2014 that it went on an investment frenzy. Fixel reportedly pumped in more than USD 1.5 billion in over two dozen startups over the next 18 months, betting big on India's internet story.
Tiger Global's aggressive investments, according to a Mint report, led to a funding boom for startups, as other investors like SoftBank Group, Sequoia Capital, Accel Partners, followed the suit. During this period, valuations of Indian internet startups saw a meteoric rise.
That story didn't quite turn out as Fixel had expected. Unlike consumers in China, millions of Indian consumers, who were coming online on the back of increasing smartphone penetration, did not spend as much money as VCs had imagined. Thus consumer internet market in the world's second-most populous country was not growing fast enough.
After 18 months, Fixel froze startup investments in India, a move that was again replicated by the larger VC community, which resulted in a funding crunch in 2016 and 2017. As compared to USD 6.6 billion funding raised by Indian startups in 2015, the homegrown companies attracted USD 4.8 billion and USD 4.7 billion in 2016 and 2017, respectively.
During those two years, Tiger Global sold some of its shares in Flipkart and Ola to SoftBank Group. Another two portfolio companies, jewelry retailer CaratLane and online music platform Saavn, were also bought out by Indian conglomerates Tata and Reliance, respectively. The American hedge fund earned close to USD 1 billion with these exits.
Tiger Global became aggressive in India once again in 2019, and by the first half of that year, it had already invested USD 300 million in 13 startups. Since then, with the startup ecosystem in the country reaching a relatively matured stage, Tiger Global has reasons to keep up its momentum of backing local founders.