This article was originally published on Oasis.
Starting a new company in the same industry you grew up in may come with advantages, as you might be packed with insights and mature industry practices from day one. Yet, as a second-generation founder, you should also be more aware of some deep-rooted problems that the sector presents.
Alvin Ea grew up side by side with his dad's haulage company, Hub Logistics. Still, instead of inheriting his family's business and doing things the traditional way, he decided to "disrupt himself" by founding a new logistic service company, Haulio. Ea's container haulage platform leverages newer technologies to digitize logistics procedures that previously depended on hand-written paper and sheets.
As CEO of Haulio, Ea aims to advance the digitalization of haulage in Southeast Asia by 2025. Recently, Oasis sat down with Ea to discuss the challenges faced by second-generation founders and his plan to innovate the logistic business.
The following interview has been edited and consolidated for brevity and clarity.
Oasis (OA): How and why did you go into the haulage business? 
Alvin Ea (AE): I grew up wanting to be a policeman or soccer player. However, I would also follow my father to the warehouse to unload goods, which developed into a passion, and eventually, a responsibility.
I was the eldest of three at home, and I saw my dad getting older, which was why I went back to my family business. Hub Logistics gave us an excellent platform to reimagine how things could be done. Hopefully, more second-generation individuals will step out of their family business to leverage what they have and combine it with newer technologies to solve significant problems within their industry.
OA: What were the challenges you faced when doing business with your family? 
AE: One big challenge was the need to draw a  line between family and business. Within my family, for instance, my dad was my father and my boss. In the early stages of my career, I spent five to six years working with him and later with my wife and brothers. You have to know when to switch off. The board meeting room and the dining table are very different—you cannot bring work matters into the family. Without those boundaries, it becomes challenging. Whenever my father wanted to talk about work, I typically asked him to go for a walk instead of talking about it at home. That helped to draw the boundaries.
Another issue I faced was the generational gap between my father and me. We have very different philosophies. Yet, don't get me wrong, older folks can also translate into the new digital future as well. My dad, for example, embraces new technologies and is aware of the need to change.
However, it also takes two hands to clap. Previously, I was a bit too aggressive for change. For me, it was a new start, but for my father, there were 25 years of hard work at stake.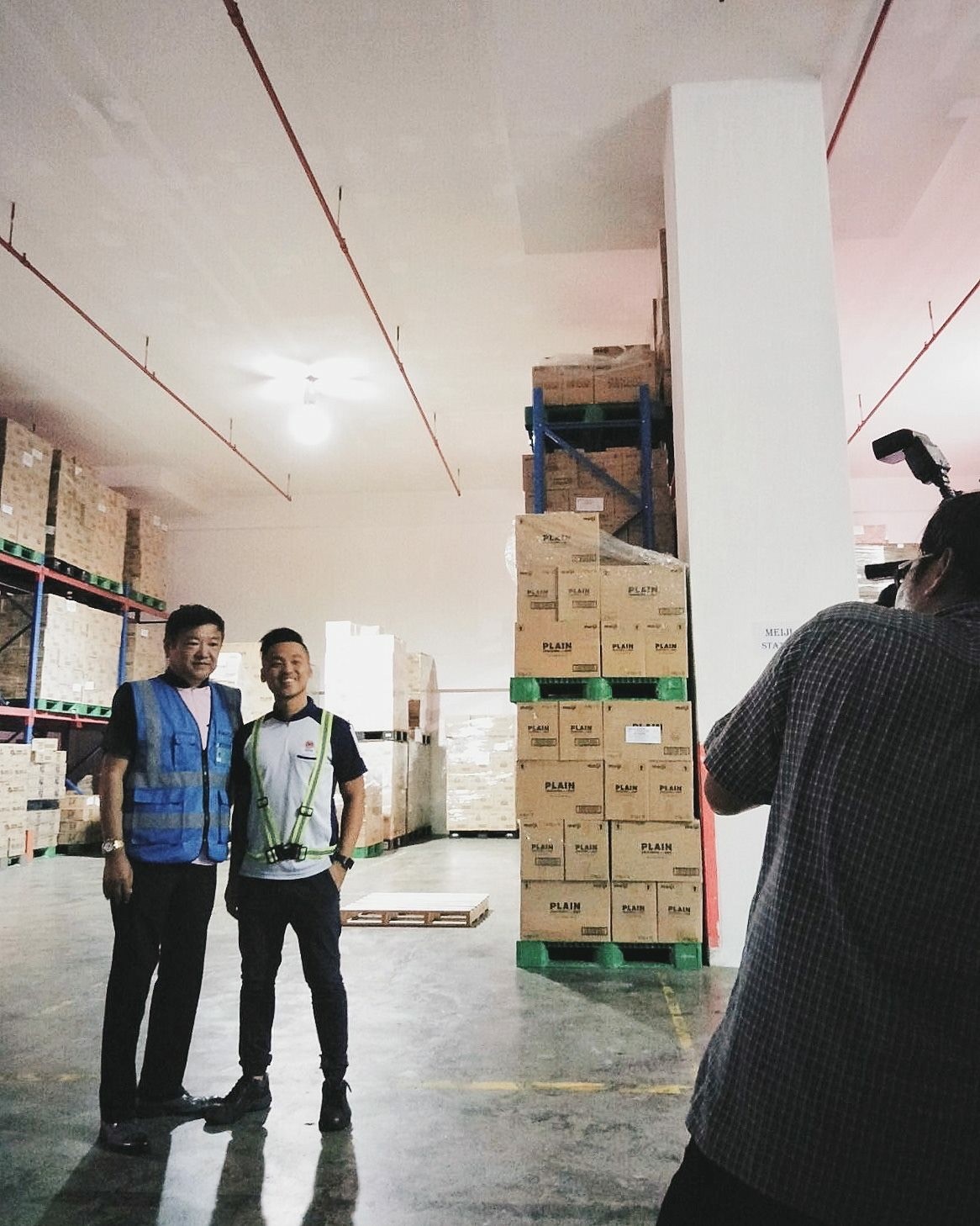 OA: What did you learn about the industry while working with your dad in the family business?
AE: In the past 18 months, I think more people started to realize the significance and presence of the haulage industry. Every supply chain is only as strong as its weakest link. The supply chain industry is huge, and many of the upstream things you don't see–the manufacturing, raw materials, finished goods–are all powered by shipping and haulage.
OA: Is that why you decided to start your own logistic business outside of your family company?
AE: It's essentially a part of my personal story. I started Haulio to disrupt myself. I used to be a traditional trucking business operator (with my father). We encountered many problems, and while I was looking for solutions, I realized those solutions would not only help my business but the whole industry.
I grew up with truck drivers. Many of them have been doing the same thing for the past 20 years, and they've been using fax machines and pen and paper to run their businesses. Now, they are kind of left behind in this new digital era because they want to change but don't have the know-how.
The industry is very fragmented. It takes quite a bit of money to become a big trucking company, but founders won't necessarily know how to leverage digital systems and be more efficient in their operations. It was also a problem I faced in my old trucking company.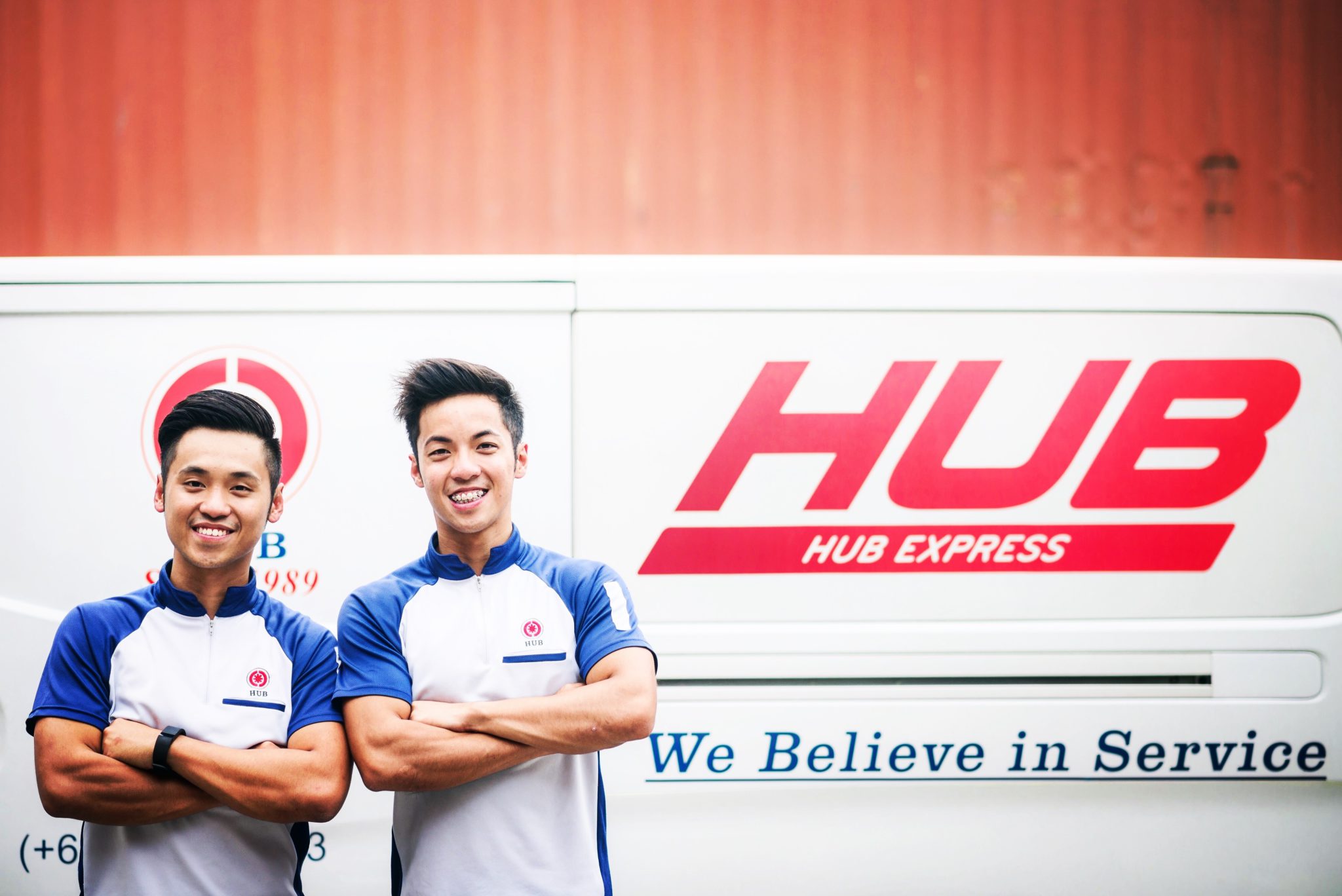 OA: How are you bringing innovations to the industry with Haulio?
AE: At Haulio, our mission is to empower the lives of all truck drivers across Southeast Asia. The interesting thing about our industry is that only your competitors often have the resources to help you. Ships are getting bigger. This means that more activity and labor are needed to move the containers in a shorter span of time. Yet, the speed of distribution and supply is always limited by the number of trucks you own—It doesn't make sense to buy more trucks just to deal with a spike, so that's when competitors would come to help out. This is the situation Haulio aims to address. We pride ourselves on enabling sharing.
Beyond that, we are trying to uplift a digital transformation in the whole supply chain. Many of our customers are bringing their operations online. We give them the right tools and technology to do that themselves and set a new standard.
Oasis, the brainchild of KrASIA, aims to provide a haven for human-centered stories on Asia's leaders. Click here to read similar stories.