The ten finalists of the Alibaba Entrepreneur Fund / HSBC JUMPSTARTER 2022 Global Pitch Competition have been revealed. They will make their final pitches on March 30–31, where they will vie for a grand prize that guarantees an investment of up to USD 4 million. The winner will be announced in April 2022.
This year's lineup features startups from diverse fields, including art tech, deeptech, fintech, healthcare, and sustainability. Each startup has the goal to positively impact society.
For a more sustainable future
Sustainability is increasingly becoming an integral part of many companies' business strategy.
One startup that is pioneering the transition to a zero-carbon future is Open Ocean Engineering, which aims to build autonomous electric boats that are more cost-effective and cleaner than marine vessels with a high carbon footprint. For founder Sidhant Gupta, this transition will only be sustainable if businesses can balance ideals and profitability. Noting the "ineffectiveness" of existing water cleaning methods, Gupta's goal is to design an automated or robotic solution that leaves the world with cleaner oceans while carrying sufficient market potential to be viable in the long run.
For Jia Li, co-founder of Carbon Infinity, the desire to create a more sustainable world is deeply personal. Her realization that "some kids might not be able to see a real polar bear in the future" has prompted a rethinking of the actions needed to stop climate change. Carbon Infinity is developing a form of climate tech known as "direct air capture" to remove carbon dioxide from the atmosphere.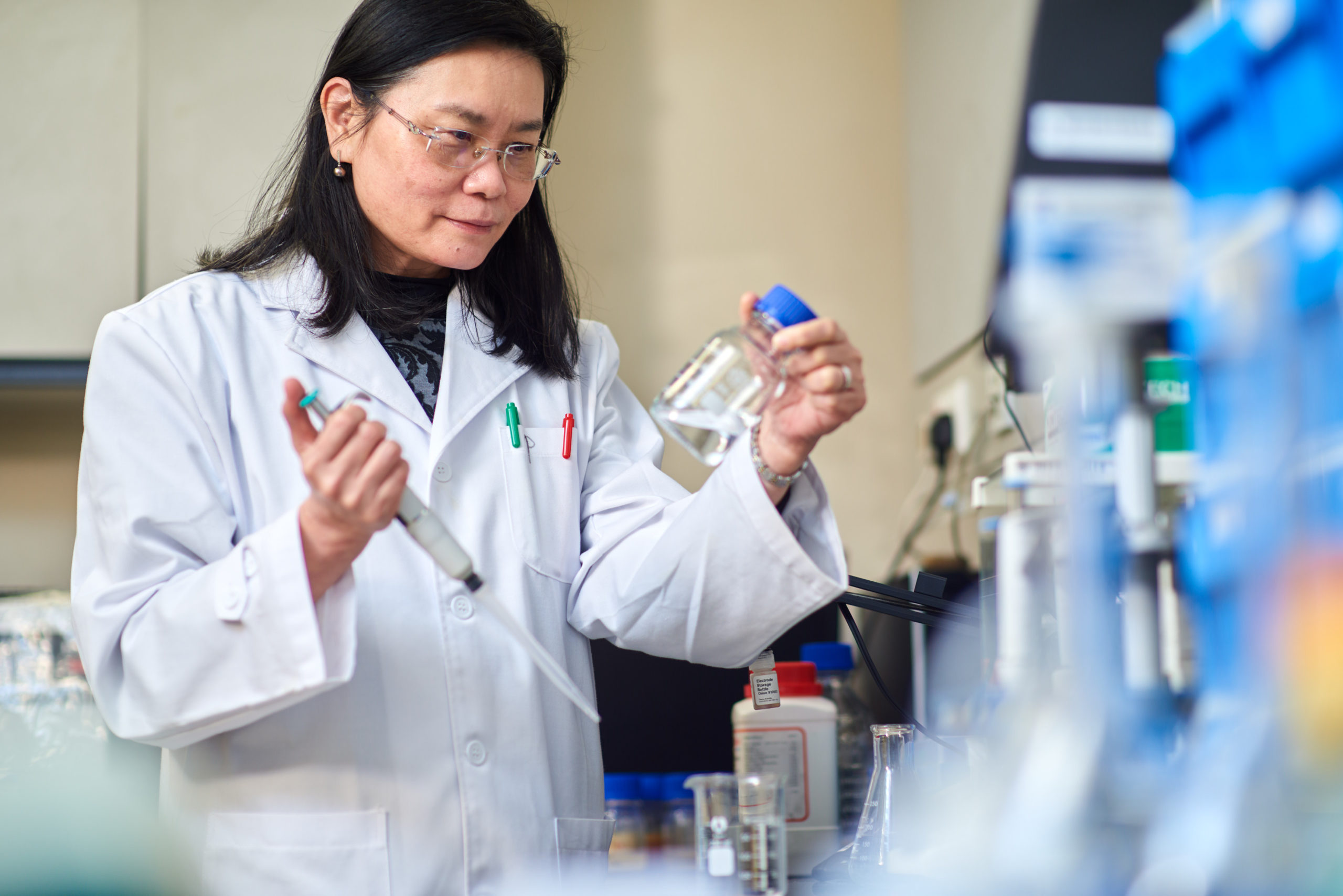 As a co-founder of Grand Rise Technology, Pei Li's work has huge implications for the antiviral industry. This is especially critical during a pandemic. Li and her team are developing biomaterial-based coating applications that can be used for safer and greener antibacterial and antiviral applications.
To help cure the world of diseases
When it comes to healthcare, accessibility is a key priority. The founders of Gense Technologies share the vision of leveraging their skill sets to make a real impact on society. As co-founder Justin Chan notes, "What we are looking at is accessibility to mass screening and mass monitoring. That naturally brings about a positive impact on the world. The startup offers an affordable and portable self-help medical imaging device for the early detection and management of some of the world's costliest liver, lung, and kidney diseases. The device is powered by cloud-based machine learning algorithms and can be administered by users who have not undergone training to operate medical devices.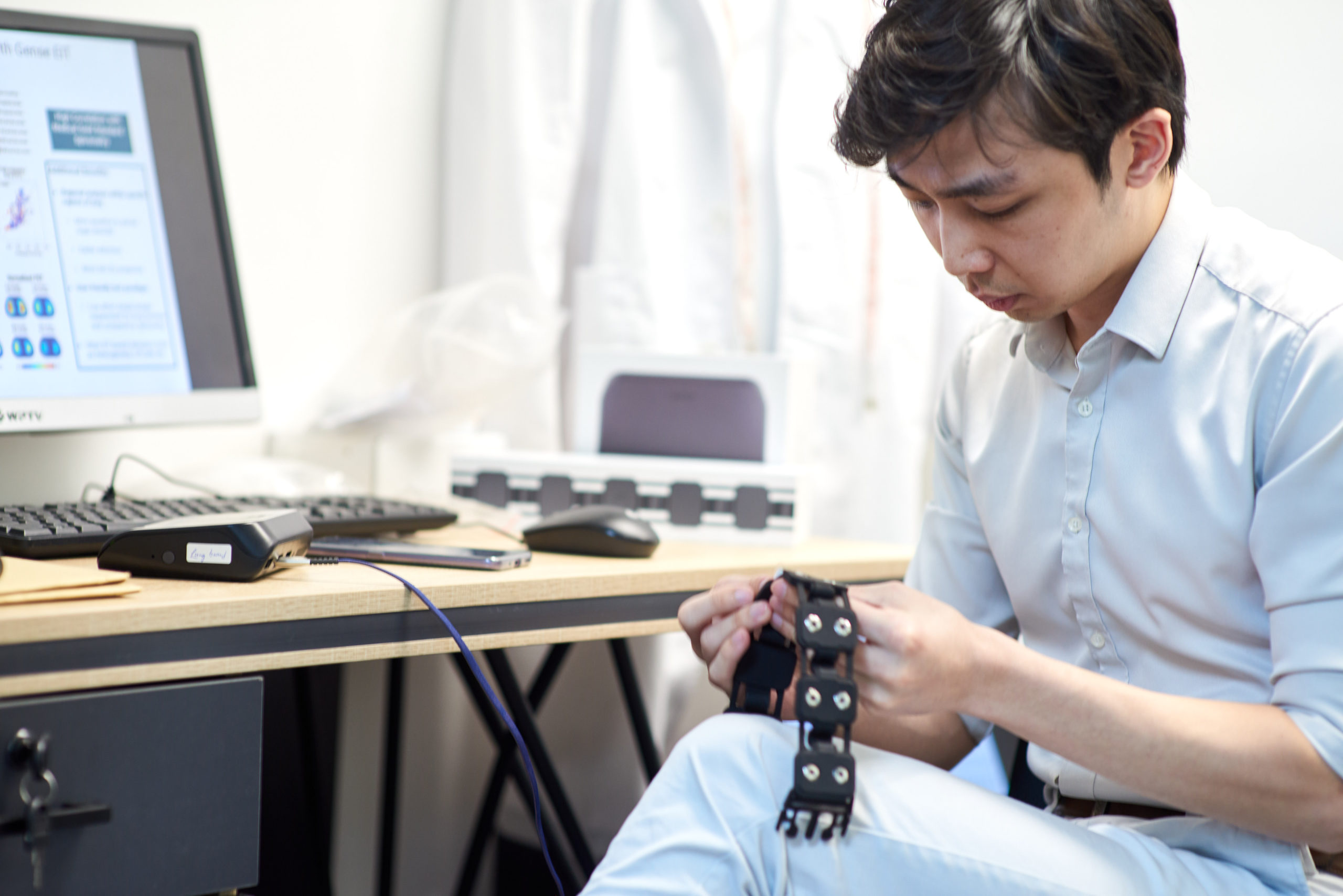 As people live longer, QuantumTX is cognizant of the widening gap between people's health and lifespan. The startup's devices enable seniors and patients to recover from injuries in a more effective manner while providing additional benefits, such as improved fitness, mobility, health, and a better quality of life. Co-founder Ivan Goh said his proudest moment at his startup was when he witnessed the user of a QuantumTX device regain the ability to walk after 12 weeks.
While Vastbiome's three founders—Kareen Barghout, Peter Mccaffrey, and Ayin Vala—have different academic backgrounds, they share a desire to channel their skills and knowledge into impactful actions. The startup has an ambitious goal: create new processes to map the human gut microbiome to evaluate a patient's health, perform diagnosis, and carry out treatment. "There are three to six pounds of bacteria in your gut that connects with 80% of your immune cells. It's crazy to think that we don't understand anything about this bacteria that is shaping our health. We want to be the company that improves human health through gut bacteria," said Barghout.
Helping others achieve their goals
Some of JUMPSTARTER 2022's other finalists aim to elevate other businesses.
Food Market Hub co-founders Shayna Teh and Anthony See drew from the experience of shuttering their F&B businesses to help small and mid-sized operators. "We sat down and thought about what went wrong. How would we restructure our process if we got to do it again? We decided to develop a technology business for the food and beverage industry. We saw the gap and the opportunity to help a lot of food businesses that do not have enough resources and money to purchase an enterprise resource planning (ERP) system," Teh said.
Food Market Hub has created an end-to-end procurement management platform connecting restaurants with their suppliers to lower food costs, minimize wastage, and provide seamless communication and payment options. Food Market Hub's business grew 400% during Malaysia's second lockdown.
Another startup that is providing businesses with essential tools is VoiceAI Technologies, which leverages its suite of acoustic and speech processing technologies to conduct speech analysis and provide insights to improve productivity in the long run. VoiceAI is filling an important gap in the marketplace, according to founder Kevin Li. It is still a young startup, but Li is setting his sights high after winning a tender from a China-headquartered multinational bank recently.
A good design enables a company to communicate its proposition clearly. This plays a significant role in setting the tone of a brand. This belief anchors the work of Designie, which created a tool to detect errors and suggest improvements for social media graphics. Designie aspires to help businesses of all sizes and social media marketers create effective and informative images.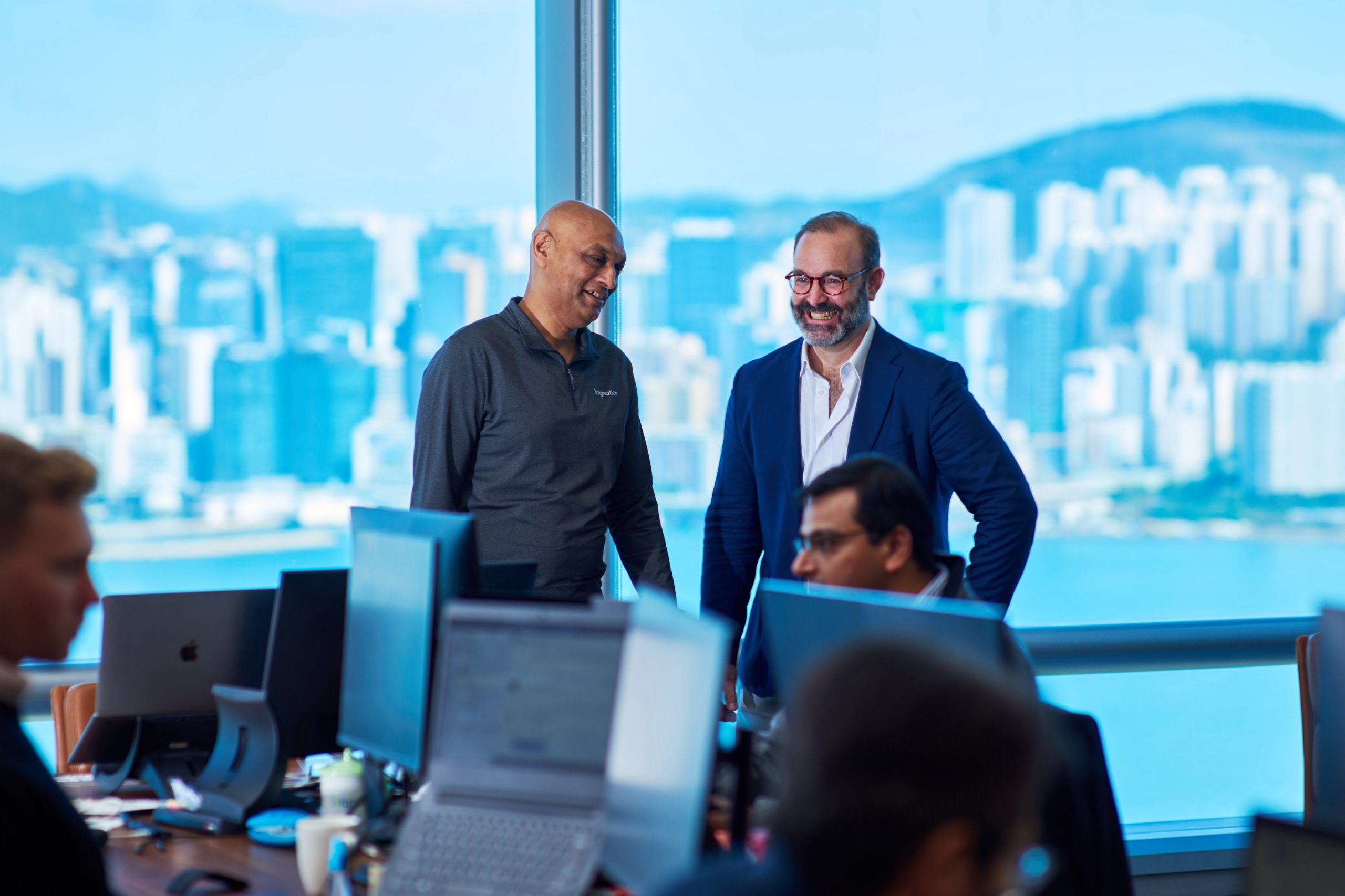 Insurance is an essential part of financial planning, yet a major barrier to developing more options is the amount of resources needed to build the product. Ignatica is an insurtech platform that allows insurers to build and launch API-enabled products in hours. This means insurers are able to adapt quickly and provide the types of insurance that fit their customers' needs, at prices that are affordable, in a digital context.
The final round for the Alibaba Entrepreneur Fund / HSBC JUMPSTARTER 2022 Global Pitch Competition will take place on March 30 and March 31, 2022. The event's winner will be selected from ten finalists and announced in April.