Alamanda Shantika always had a passion for science, technology, engineering, and mathematics (STEM). Her father incited that interest by teaching her basic math since she was four years old. She then fell in love with coding in her teenage years, which led her to the world of technology.
Learning science enables her to analyze a problem and solve it systematically, she says.
However, life can be tumultuous sometimes. Alamanda realized that when her father had a stroke while she was in high school. She suddenly had to find a way to be financially independent and armed with coding skills, she started selling website development services until she finished college. After graduating with a double degree in IT and Mathematics from Bina Nusantara University, her journey continued in a number of tech startups, including e-commerce platform Berrybenka and payment processor Kartuku.
In 2014, Shantika accepted Nadiem Makarim's invitation to work at a small startup named Gojek. At that time, Gojek was still a small company, and its core business was still limited to ride-hailing. Shantika led the product team and built 14 new products during her two-year tenure at Gojek. She also briefly managed the company's People and Culture Department, focusing on building and supporting the firm's growing team.
Gojek's rapid progress made her realize how technology can improve many people's lives, from solving existing social problems to creating new jobs. She then helped potential founders to build their startups through the "1,000 startups" movement in Indonesia, where she mentored startup boot camps. Also, from January to July 2019, she served in the Presidential Advisory Council for the human and economic department, a non-structural government agency that assists the President of Indonesia.
Shantika wants Indonesia to improve the quality of its education system, as according to her, the country still doesn't provide accessible, affordable, and quality education to everyone. To directly contribute to the education industry in Indonesia, she founded the Binar Academy in 2017, an educational program related to information technology. Currently, she's also involved as a commissioner at Mandiri Capital Indonesia and as a committee member at Hermina Hospital Group.
Oasis recently spoke with Shantika about her entrepreneurship journey and future projects.
Oasis (OS): You are often highlighted in the media as one of the technology experts of Indonesia. What are some other things people don't know about you?
Alamanda Shantika (AS): I love to meditate and often attend spiritual retreats. Being an entrepreneur turned out to be a self-discovery of finding myself and my higher purposes. I love reading books. One of my inspirations is Conscious Capitalism, a book written by Raj Sisodia and John Mackey, the co-founder of Whole Foods. Mackey shared his story of how he grew as a person while building his startup. I can relate to him. The more I understand myself, the better I can treat my team.
One of the things that I found on my journey of self-discovery was how to acknowledge and overcome my fears. I had a past trauma when my father had a stroke, and suddenly, my life had to change. At that time, I was afraid of being shunned by society because of my family's financial situation. On the bright side, it made me run fast in building a career. But if I didn't get through the trauma, it surely would have impacted my work and the business I built. I realize that I am now a captain of a ship, which is Binar Academy, and it is with this high consciousness that I believe I can give the best version of myself.
Besides that, maybe because of my background in mathematics and IT, I might be thought of as a rigid person, but actually, I like to joke around, and I'm very close to my team.
OS: As Binar Academy grows, now in its fourth year, how have things changed? What adjustments you had to make from the original mission?
AS: As time goes by, of course, there are new phases in building a company. In the early days, I only thought of the mission of providing access to affordable and quality education in our programs. While the mission has not changed yet, now I want to emphasize social-emotional well-being in what we deliver, how people can find joy in learning, and how to make learning become something that naturally comes from within oneself.
When it comes to product development, maybe I got carried away with the work rhythm at Gojek in the past. At that time, I had to lead a team to keep creating new products. So, when building Binar, in the beginning, we had three programs—boot camp, job connect, and consultancy. Yet, we realized that we still lacked human resources, so we decided to remove some programs, and we learned to focus on developing one product at a time.
The nature of startups is always challenging the status quo. But we must be aware that our products are indeed new. I think the ability to be agile and constantly adapt must always be there. I also learned that we don't have to scale too fast. There are products that we are very excited about, but the market is not ready yet. So even though we have to be agile, we also have to be good at seeing momentum and market fit.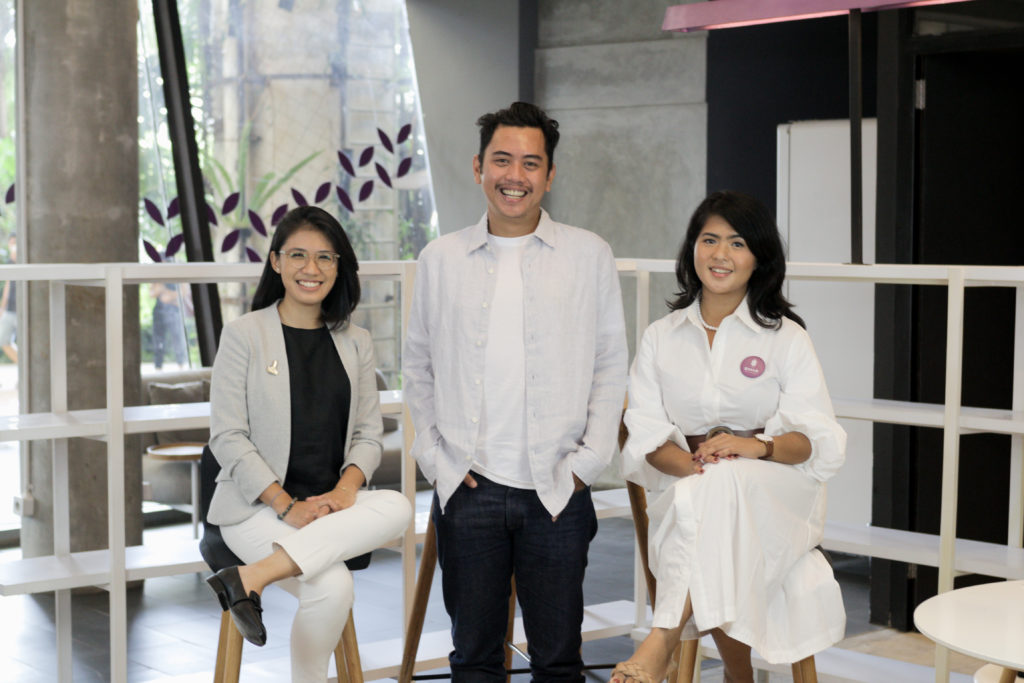 OS: What is your leadership style? And what are some values you believe are the most important?
AS: I believe in humanizing humans; that's what I always applied when leading a team, even before Binar. I always position myself as a person who can be approached, someone with whom people can also share their vulnerabilities.
I learned that low employee retention rates are caused mainly by communication problems. People feel overwhelmed and then immediately resign without communicating their problems. In my opinion, by reducing the communication gap, we can also reduce the toxic environment. Hopefully, with that, the staff can also find happiness in the office.
I have a talk session called the ummi session (ummi means mother in Arabic). The session has been around since I was at Gojek. There, my team and I often eat and hang out together and share personal things. Now, though, the ummi session still exists at Binar, but it's more of a meditation. The hope is that with meditation, employees can be more aware of themselves and through that, unlock their potential. I often lead the meditation.
However, leadership must also be sincere when letting people go. For me, it's not an easy thing, but it is still something I have to do. There are phases where even promising talents have to go to new places so they can grow. Likewise, we must grow to the next phase.
Oasis (OS): What was one memorable moment you experienced while building Binar?
AS: For some reason, I've always had memorable moments with my students. I remember one student named Tomo. At that time, our facility building was only in Yogyakarta, a city in central Java, Indonesia, and all classes were still held physically, not online like now, so he went back and forth from Bogor to Yogyakarta by economy train, which took hours and was uncomfortable. There, I saw his grit and resilience, and I am sure he will be successful in his career. Now, he is well-positioned in one of the best fintech companies in Indonesia.
I learned a lot from my students, for example, about the grit and resilience that I just talked about.
OS: What is a piece of advice that has helped you "get here," which you would like to pass onto others?
AS: Integrity and trustworthiness are two things we must have within ourselves. I learned this from one of my mentors, Nadiem Makarim. This way, we automatically always want to give the best that we can. I believe not everything in this world is transactional.
Trustworthiness is also important. Once someone came offering a lot of money and asked me to make the new "Gojek," but with bad intentions. Obviously, I didn't accept the offer. For me, it's simple; I don't burn bridges with the companies I've been a part of. I know that my network is my treasure. Until now, I still have good relations with the leaders of Kartuku, for example. Also, with Nadiem being the minister of education in Indonesia, I was introduced to many new acquaintances and opportunities. If I had burned the bridges at that time, it would have been different.
OS: What do you envision for Binar in the next 20 years?
AS: I can't reveal everything because it's still very confidential. At Binar Academy, we have three pillars: accessibility, learning experience, and employability. But basically, we want to provide a different learning experience. Our R&D team is looking for ways how we can deliver "joy in learning."
We believe that the future of education is micro-school. The existing general school standards, especially in Indonesia, have not been able to cater to the different needs of children with alternative ways of learning. We believe that personalized schools will be the answer to this problem. Parents will play a significant role in this, as they cannot wholly leave their children's education to the school system. Binar Academy wants to reach out to parents and educate them on providing personalized school options.
OS: What do you think about the increasing number of female role models in technology?
AS: Actually, I have interesting data about this. Several years ago, we collaborated with a private bank to create a boot camp program specifically aimed at women. Of course, some female participants joined the program. But then, when we ran a non-gender-specific program, the number of female participants actually increased. After we conducted a survey, we found out that their reason for joining the boot camp was simply because participants saw more female role models in tech, not because of a specifically made program for women. So, right now, we don't run any more gender-specific programs.
I don't think we need to be too concerned about gender. However, I believe that with more female role models in the world of technology, new female talents will naturally rise.
Oasis, the brainchild of KrASIA, aims to provide a haven for human-centered stories on Asia's leaders. Click here to read similar stories.