In 2021, as Southeast Asia gradually normalized living in the time of a pandemic, Akulaku launched the digital banking app Neobank under Bank Neo Commerce (BNC), formerly Bank Yudha Bhakti.
Based on app store reviews, Neobank has garnered generally positive feedback. Users' comments highlight how the app and BNC's digital banking services are easy to use, free of management and transaction fees, and have attractive deposit interest rates. The reviews also express how the services have been useful for people with financial difficulties during the pandemic. How did a local bank, Bank Neo Commerce, backed by Akulaku, an internationalized internet company, garner such favor from Indonesian customers?
Akulaku's journey in digital banking
Since its founding in 2014, the company has built a suite of financial services, including digital financing, e-commerce, digital investment, and insurance brokerage, and built a recognizable brand.
After accumulating knowledge of the market and customer demands, Akulaku's team realized the importance of providing comprehensive financial services in a single app—and the business potential of doing so.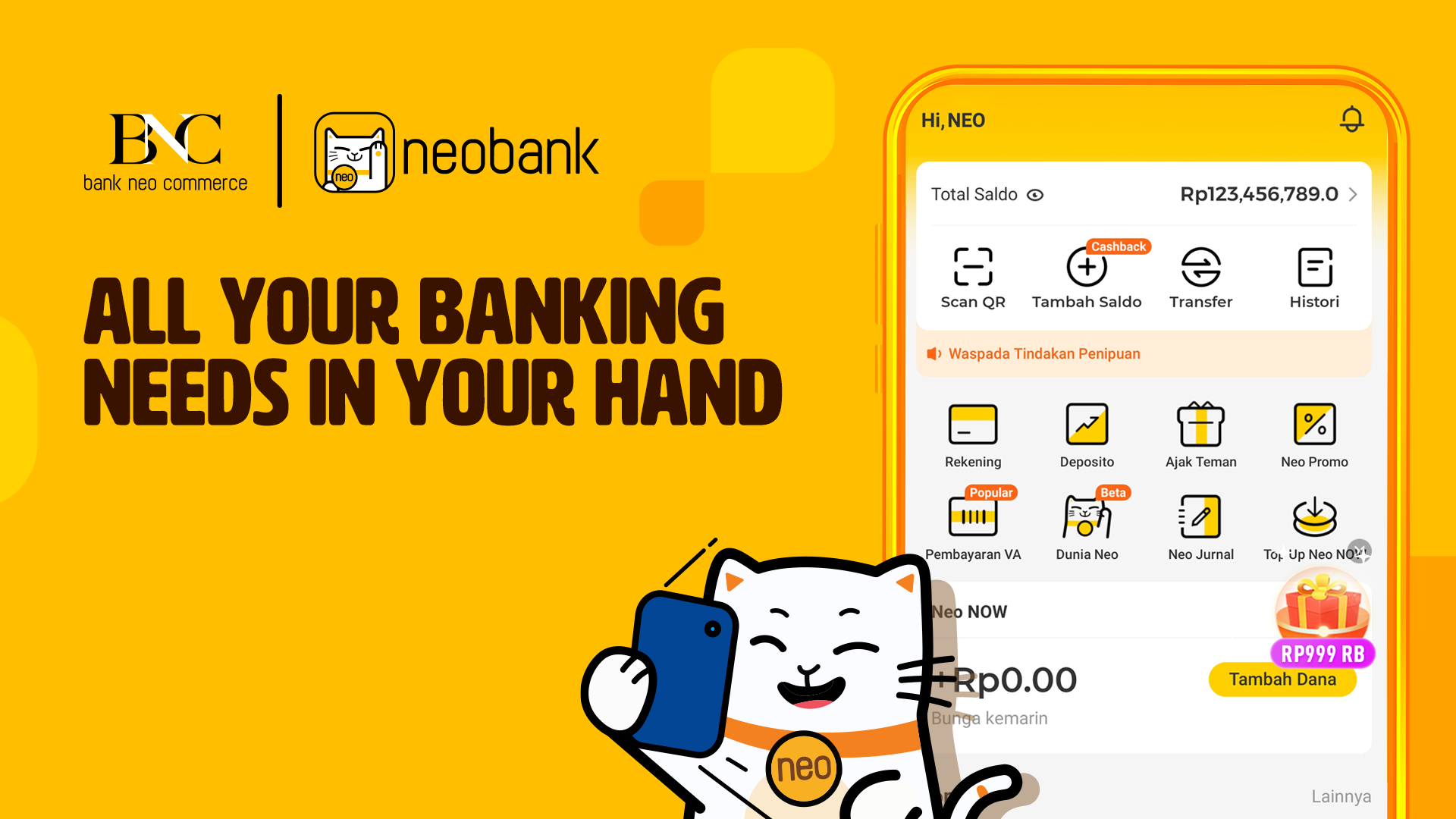 In Southeast Asia, banking services are still inaccessible for many people. Traditional banks tend to have higher fees, tedious processes and long wait times. Deposit and balance minimums were too high for a large set of consumers, leaving a substantial portion unbanked. According to Google, Temasek, Bain & Company's 2019 report on the future of Southeast Asia's digital financial services, more than 92 million adults are unbanked in Indonesia. Another 42 million fall under the underbanked category, a segment that has no access to credit cards. These consumers are also underinsured and do not use any long-term savings products.
Akulaku saw digital banking as a medium for increasing access to financial services and providing multiple services through a single account. Offering a full suite of cost-effective services not only seemed ideal for many customers, small and micro merchants in particular, but also worked as an effective mechanism to increase user stickiness in the long run. Additionally, Akulaku was able to assess each individual's credit risk through its users' consumption habits and behavioral data, which was gathered from payments and personal wealth management actions, improving risk control while plugging the gap in small-scale credit assessment.
This drive to create a comprehensive suite of digital banking services ultimately led Akulaku to acquire Bank Yudha Bhakti in 2019. The institution was later renamed Bank Neo Commerce in September 2020.
A bold move pays off
A fintech startup taking a stake in a traditional commercial bank is unusual, but it was ultimately a strategic move. Akulaku has served nearly 20 million customers across three Southeast Asian markets—Indonesia, the Philippines, and Malaysia. The company's 2021 annual transaction volume is expected to exceed USD 4 billion as the pandemic accelerated user adoption.
In March 2021, BNC launched Neobank, promoting free transfers and Neo Now, a savings account with attractive daily interest rates. Since the app's debut, the bank's monthly transaction volume has increased more than 10,000% to surpass USD 200 million. According to BNC's 2021 Q3 financial report, the bank's total assets in September saw a 41% increase to roughly USD 600 million. Tjandra Gunawan, president of BNC, also shared that the number of Neobank accounts exceeded 10 million, a 14,000% increase since March.
In December 2021, BNC raised IDR 2.5 trillion (USD 180 million) by issuing 1.92 billion shares at IDR 1,300 per share. The market value of the bank hit IDR 24 trillion (USD 1.7 billion), and successfully attracted the participation of major secondary market funds, including JP Morgan, Citibank, and CGS-CIMB Securities.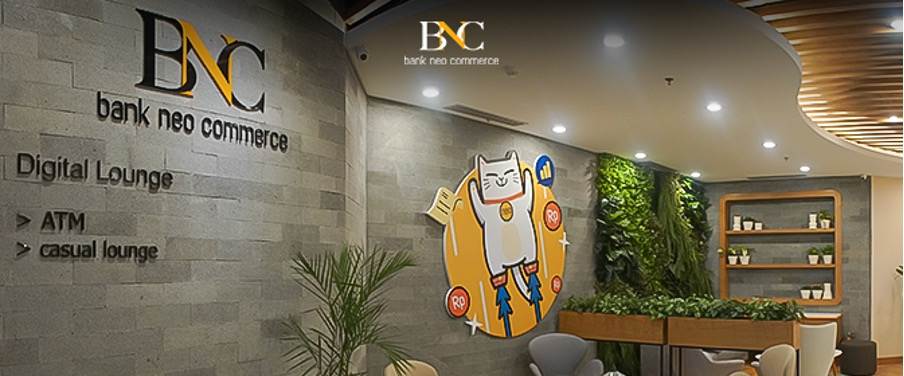 Akulaku's vision for the future
All this is just the beginning. Akulaku's vision is to serve 50 million users in ten countries and regions by 2025, and to build a new virtual credit and debit payment system network for the underbanked and merchants. In addition to its growth via various customer acquisition methods, Akulaku is also conducting R&D in artificial intelligence, big data, and other fintech related technologies. These developments are meant to improve risk control as well as assist in precision marketing and decision-making. The company plans to build a digital banking and banking-as-a-service ecosystem over the next few years, while exploring further fintech solutions.
With a population of 260 million, the Indonesian market has become a competitive place for many Southeast Asian players. Akulaku has a considerable first-mover advantage in its home market. Akulaku, which means "everything is sold out" in Bahasa Indonesia, has hit the first milestone of large-scale adoption and continues to contribute to the fintech space.