Under the auspices of its Asia's Innovation Resource Platform (AIRP), 36Kr Global aims to accelerate the development of cross-border economic flows and help industry stakeholders explore business opportunities with each other.
On November 18, AIRP, together with Singapore's Economic Development Board (EDB) and Grab Financial, the fintech arm of SEA unicorn Grab, organized the fourth instalment of the Bespoke Innovation Webinar 2020 focused on SME lending and AI-powered Credit Technologies. Speakers included VZoom Creditech, Tongdun Technology, Data Grand and ModGo Technology.
Discussions have been adapted and translated for public release.
Artificial Intelligence powered credit solutions 
VZoom Creditech is one of the largest third-party micro-finance solution providers in China, tackling the expensive and inefficient, financing and credit scoring challenges for small to medium enterprises.
At of the end of Q2 2020, based on the credit technology products and services delivered through WeChat, Vzoom Creditech has served more than 220 banks. With their proprietary technology they have supported partnered banks to launch more than 180 small and micro credit products, and served upwards of 712,000 companies in obtaining bank loan credit lines of more than RMB 357.4 billion.
During the exchange Xu Wei, Chief Risk Officer of VZoom Creditech, shared how to use their latest AI and big data powered technology to analyse the business situation of companies based on credit reporting and risk control, providing services for SMEs and financial institutions.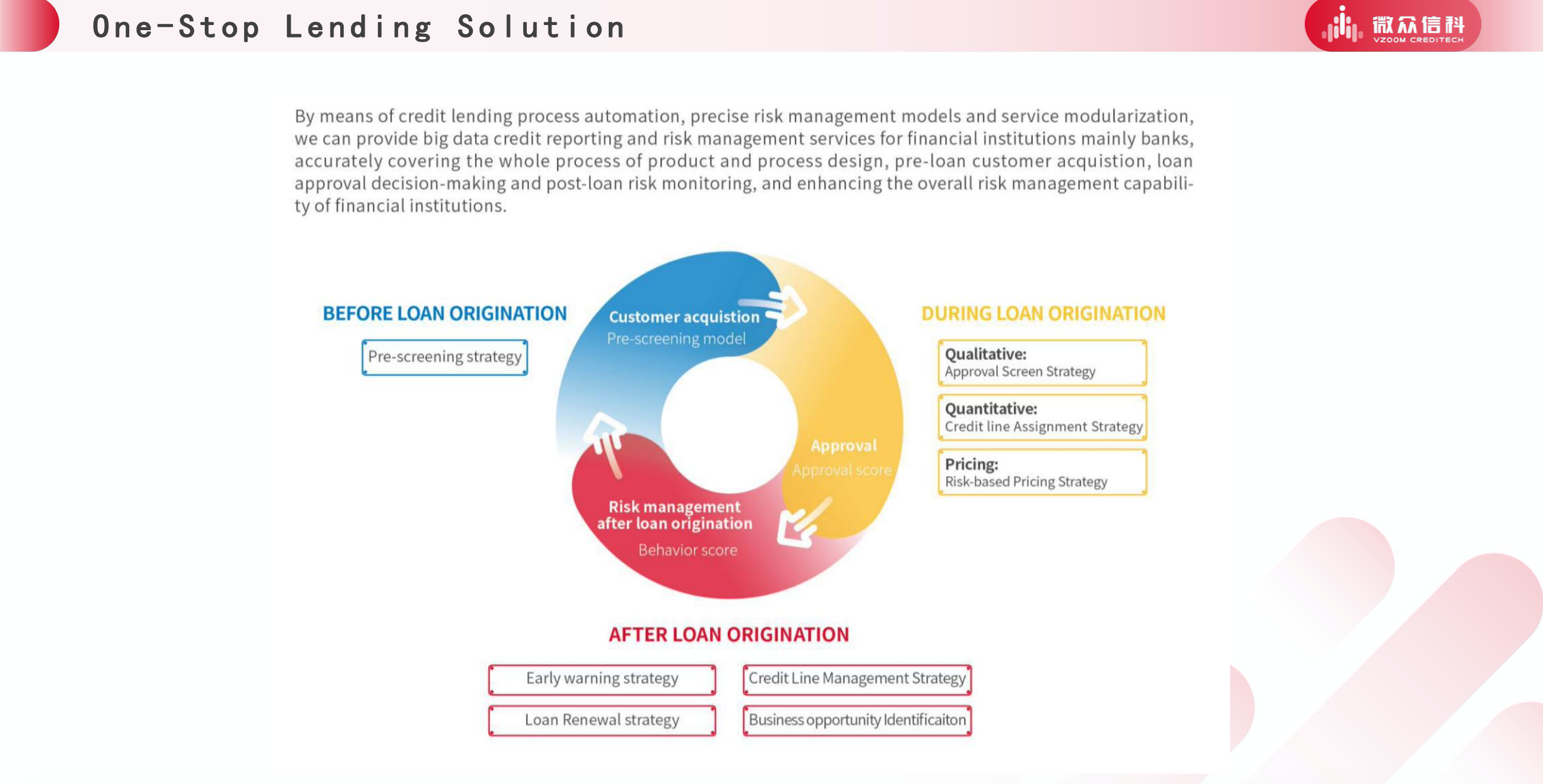 The company combines its proprietary modeling algorithm with the respective screening criteria of partnered financial institutions, to analyze, calculate and screen target SMEs in large numbers. Thus helping financial institutions to accurately identify customer groups, reduce customer acquisition costs and improve marketing efficiency.
Additionally, during the credit appraisal process, VZoom Creditech is able to sieve out unqualified applicants, cross-checking available data sets on tax payment abnormalities, tax violations, previous court enforcements, blacklisted and high-risk companies, as well as unreliable commercial and industrial information.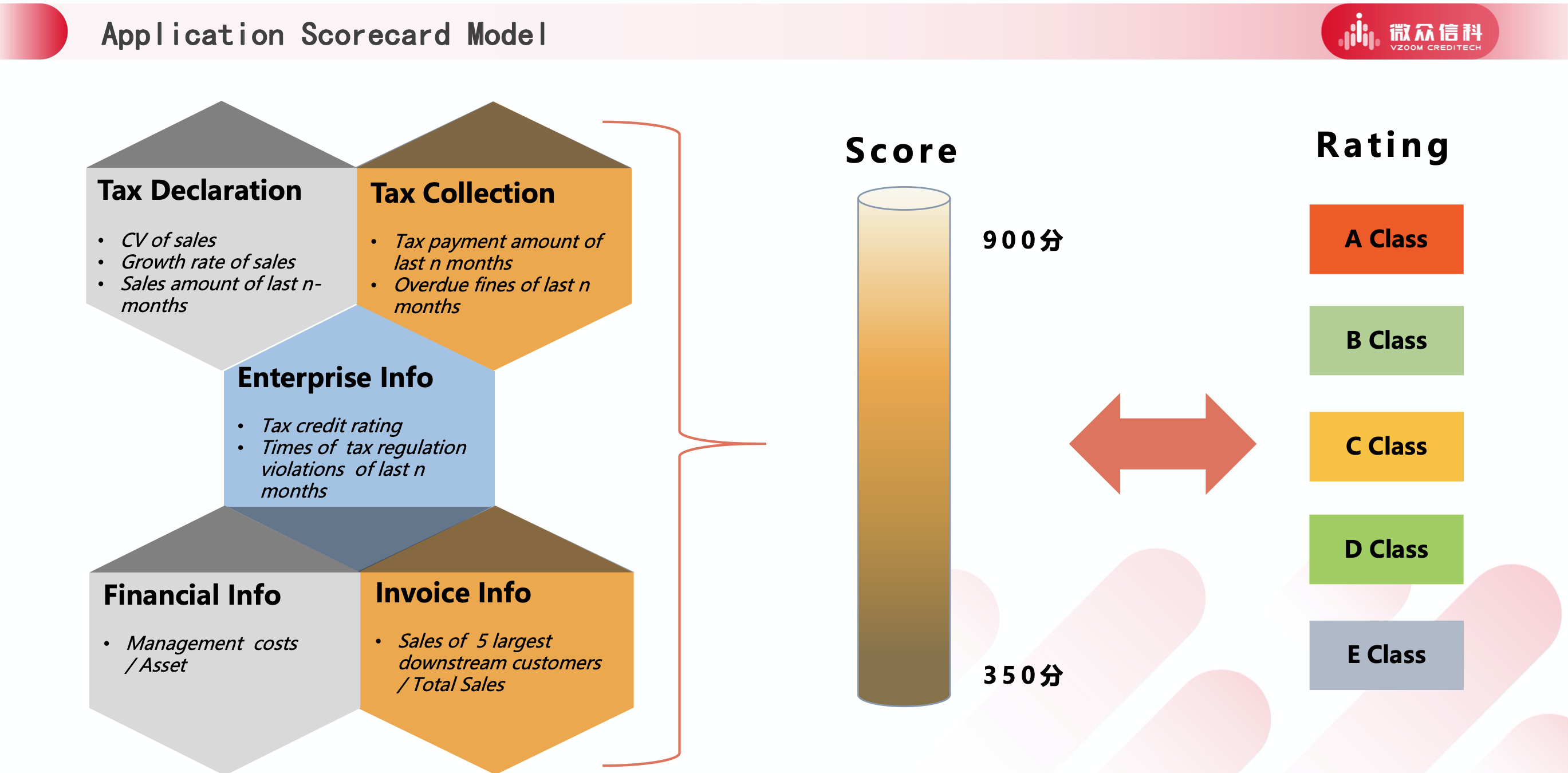 During the Q&A section, Grab Financial and VZoom Creditech discussed the issue of online applications. To this end, VZoom introduced their current partnership and cooperation models with government agencies and financial institutions. With the information provided on their online application, relevant agencies, banks and other institutions will be able to provide the appropriate tax and loans assistance.
Intelligent decision making technologies empower innovation in the finance sector in the post-pandemic era
Tongdun technology is one of China's AI unicorns — a leader in intelligent analysis and decision-making solutions. As the internet economy rapidly develops, innovations in industries such as fintech, e-commerce have provided users hyper-convenience while giving rise to a new class of industry risks. With its proprietary analysis technology, Tongdun provides companies secure risk management solutions.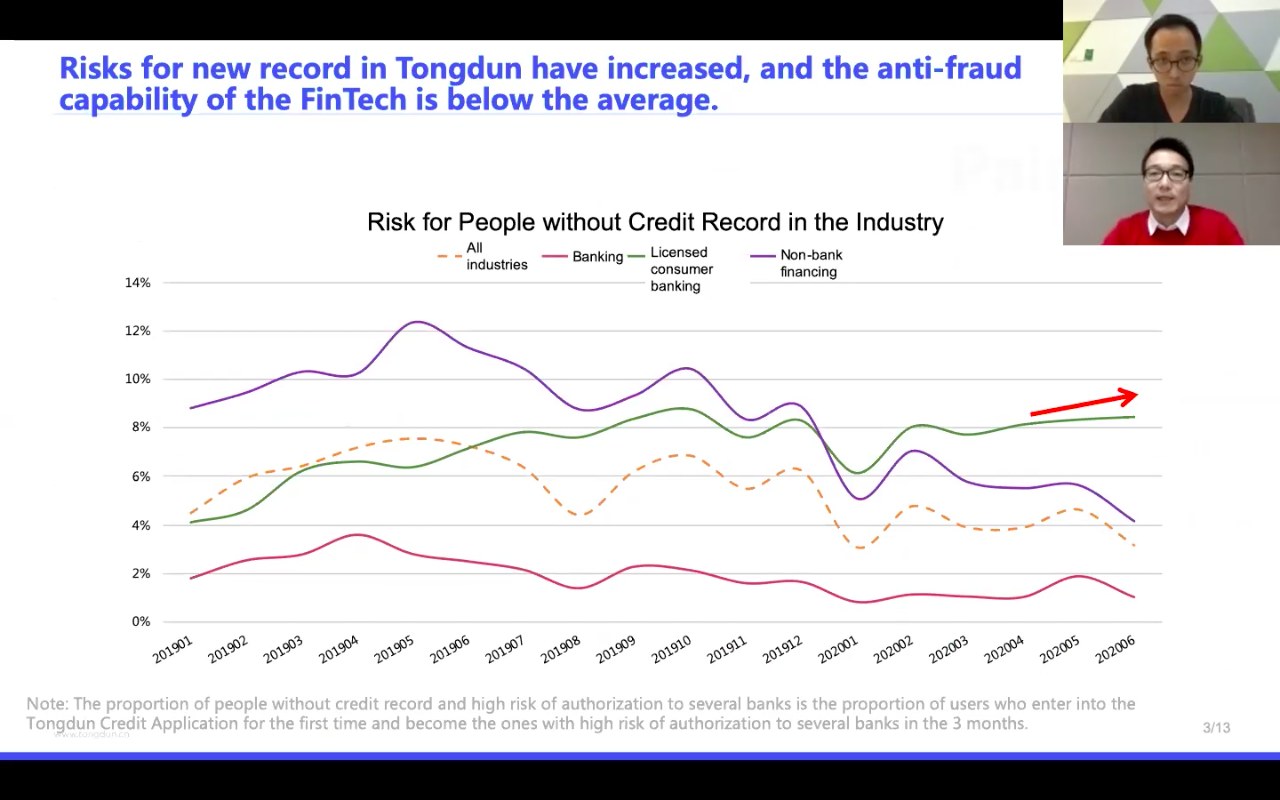 According to Zhang Renliang, Tongdun's Director of Sales, Tongdun covers 90% of the digital finance credit market and has rich experience in credit and fraud risk analysis. Through big data modeling, machine learning, complex networks and other AI-related technologies, Tongdun is able to tackle the pain point of insufficient credit records and and data for users. Its technology allows them to analyse the user-risk characteristics at varying levels and angles, identifying and preventing risks in business incorporation, credit investigation, appraisal and approval, loan auditing and more. Tongdun is thus able to give enterprises a comprehensive evaluation score and report, effectively controlling the potential risks.
In addition to credit risk control technology, Tongdun also provides a one-stop solution encompassing anti-fraud modeling, a real-time monitoring platform and cloud services deployable in both public and private sectors.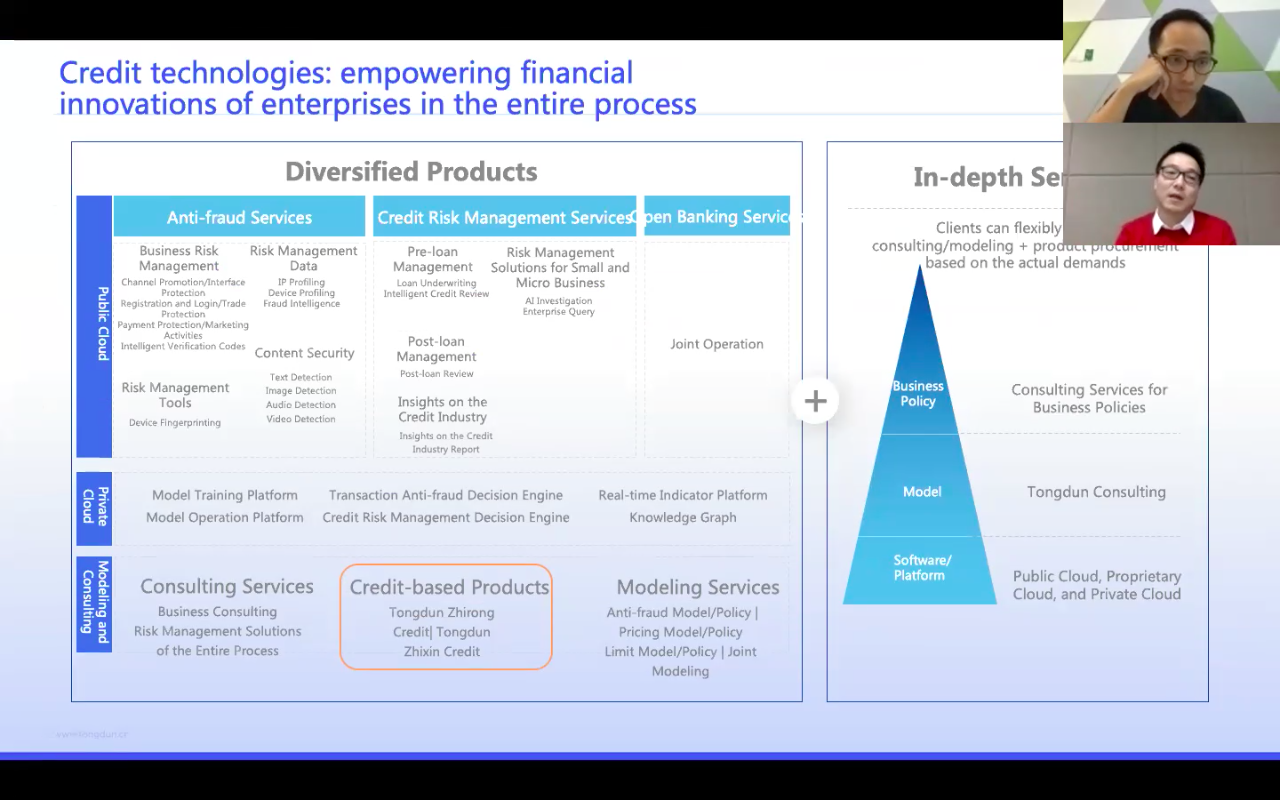 During the discussion segment, Mr Zhang also shared some of his observations and analysis of user behavior in the anti-fraud scenario with Grab Financial Group. Touching on Tongdun's extensive industry experience, he highlighted an example of establishing a globally unique device ID for all devices that a user owns (laptop, mobile phone, etc). In combination with its leading big data processing technology, industry knowledge and AI algorithm, Tongdun will be able to create a device-based user profile. This allows the real-time monitoring of the business activity and risk, prior to, during and after any activity; identifying if there is abnormal behaviour or indication of non-human interference. Moreover, Tongdun's technology is also able to remotely detect the user's identity with voice recognition and other technologies.
Tongdun has also served customers across Southeast Asia, including Singapore, Indonesia, Thailand, Philippines and Vietnam. In 2019, Tongdun won the the OJK digital finance innovation challenge becoming one of the first few Chinese enterprises to enter Indonesia's regulatory sandbox. Earlier this year, Tongdun secured partnership with Indonesia's state-owned commercial bank, BRI, to support their foray into the digital economy.
Digitalizing enterprises and financial institutions through Natural Language Processing and Robotic Process Automation 
Data Grand is a national hi-tech enterprise that focuses on developing intelligent operator robots. Through Robotic Process Automation (RPA) and intelligent document review, Data Grand improves the automation of business processes. The company is a recipient the 'Wu Wenjun Award for Artifical Intelligence', China's most prestigious award within the AI field. Additionally, Data Grand is also the global champion of ACM International Conference on Information and Knowledge Management's algorithm competition and the EMI data Hackathon.
Chief Technology Officer, Gu Jiasheng introduced the company's core technology in artificial intelligence development, focused on the construction and analysis of knowledge maps, intelligent document processing platform IDPs and RPA. Mr Gu explained that due to the highly abstract and general characteristics of language, text semantic understanding is the most difficult and complex field in the field of artificial intelligence — requiring both optimism and deep cultivation.
Data Grand uses Natural Language Processing (NLP) technology for automatic reading, such as reviewing content, the validity of materials, analysing sentence intention, distributing work orders intelligently, answering questions as well as helping enterprises and financial institutions improve work efficiency and reduce error rate.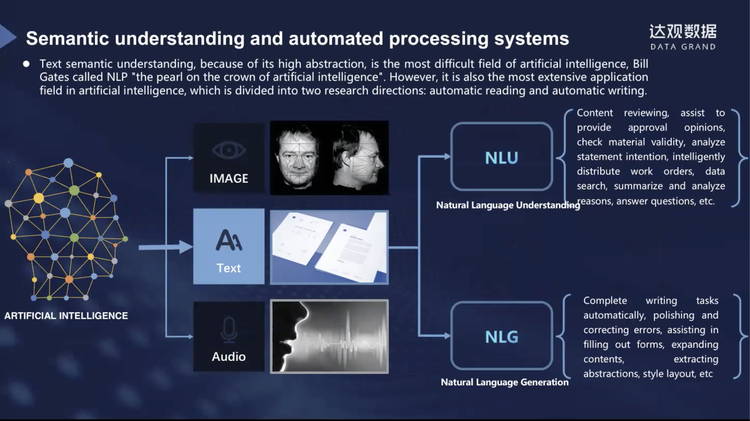 Data Grands's products can significantly improve the efficiency and versatility of RPA, and is equipped with cross platform capability and integrations. Ultimately, better meeting the business needs of credit inquiry, bill identification, form filling, document entry and more.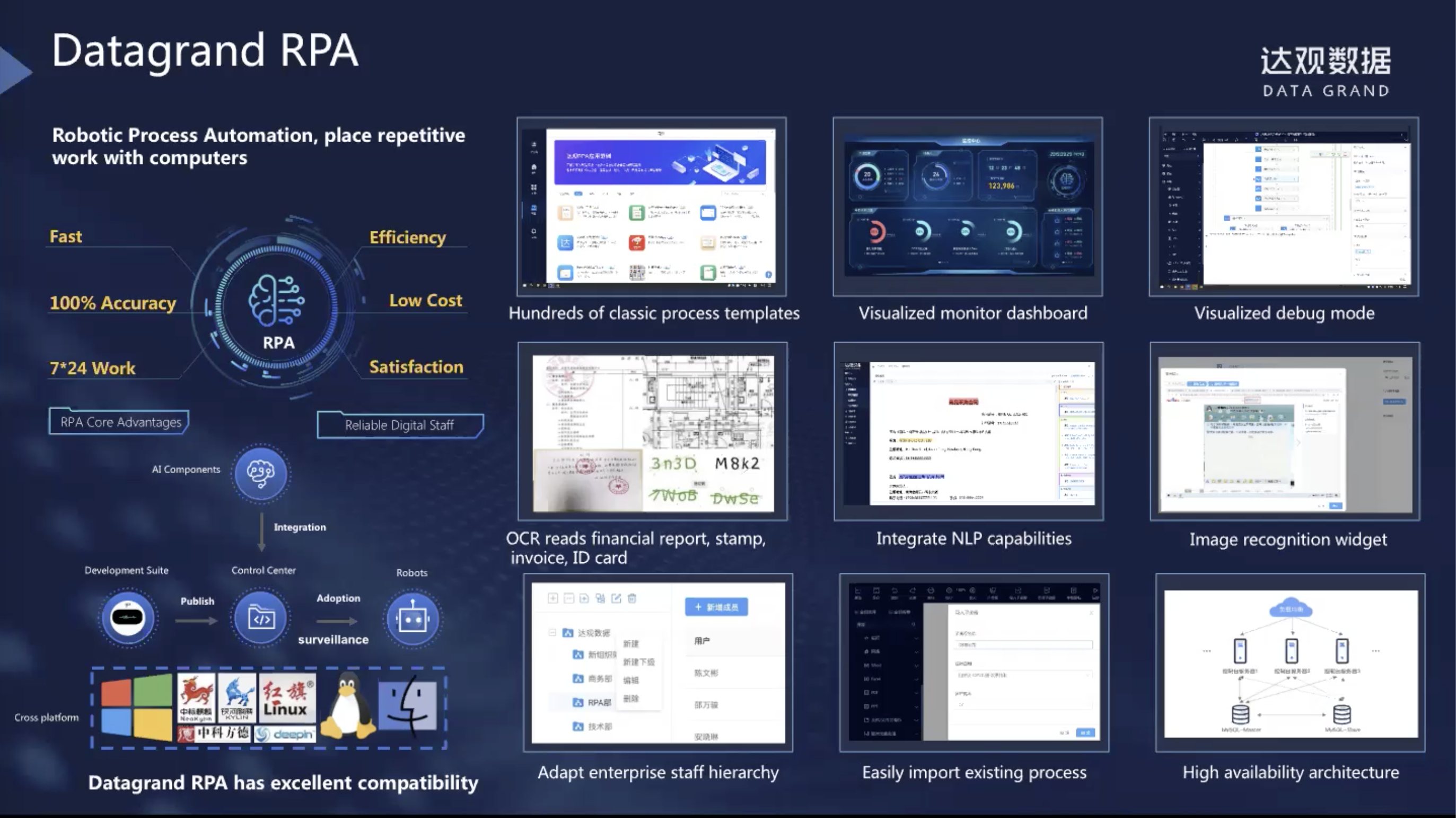 During the Q&A segment, Grab Financial Group and Data Grand discussed the relationship between the various technical services that the company provides. Mr Gu stated that Data Grand's proprietary technology is the key foundation for building a knowledge map. He likened NLP and Optical Character Recognition (OCR) to human brains and eyes, and the RPA operating system to a pair of hands. Working together, NLP and OCR can reduce 70% of the time and 50% of the labor cost burden for enterprises, in the tedious text processing and produce highly accurate ticket audit work.
Intelligent valuation of SMEs enabled by science and technology
Luo Xinyu, the Marketing Manager of Fuyou group, introduced ModGo as one of the leading financial service system for small and medium-sized enterprises in China. Established in December 2019, ModGo tackles pain points such as the inability to track valuation data of small and medium-sized enterprises.
ModGo is able to generate enterprise self-service online valuations, enterprise value management, as well as investment and financing information with its industry-recognised asset evaluation model. ModGo utilises artificial intelligence, machine learning, web crawlers and natural language processing. The company currently services the data of more than 10,000 enterprise customers.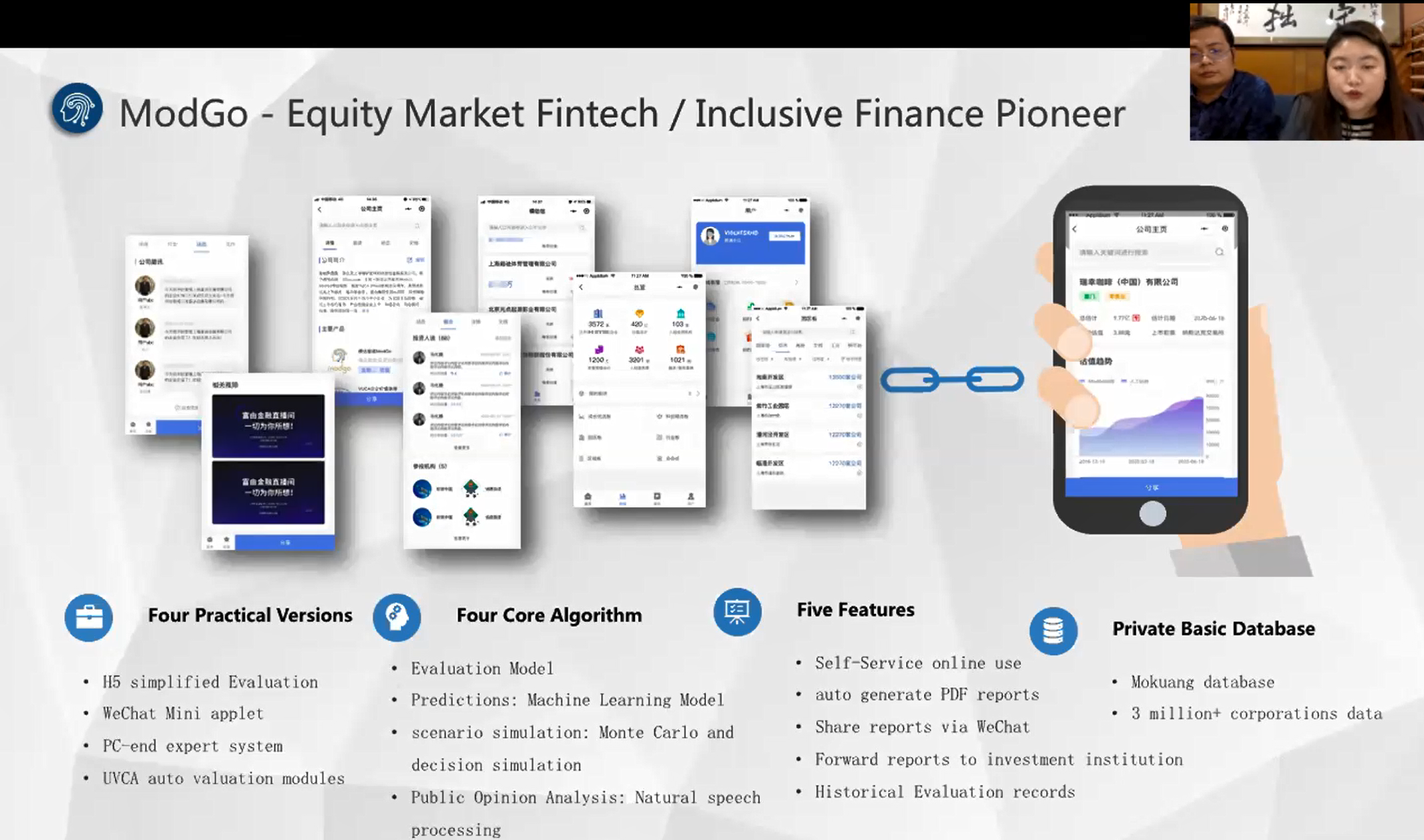 Instead of being a stand-alone product, ModGo positions itself as a data dashboard that integrates enterprise data within the primary market. Through the accumulation of mass data, ModGo's evaluation intelligence model can develop risk identification and credit query systems, gradually forming networks and build a credible ecosystem whilst promoting the docking of investment and financing. Ultimately, helping entrepreneurs, investors, parks, and governments make more accurate and efficient decisions.
To date, ModGo has formed close partnerships with the government of Shanghai, Jilin and Dunhuang.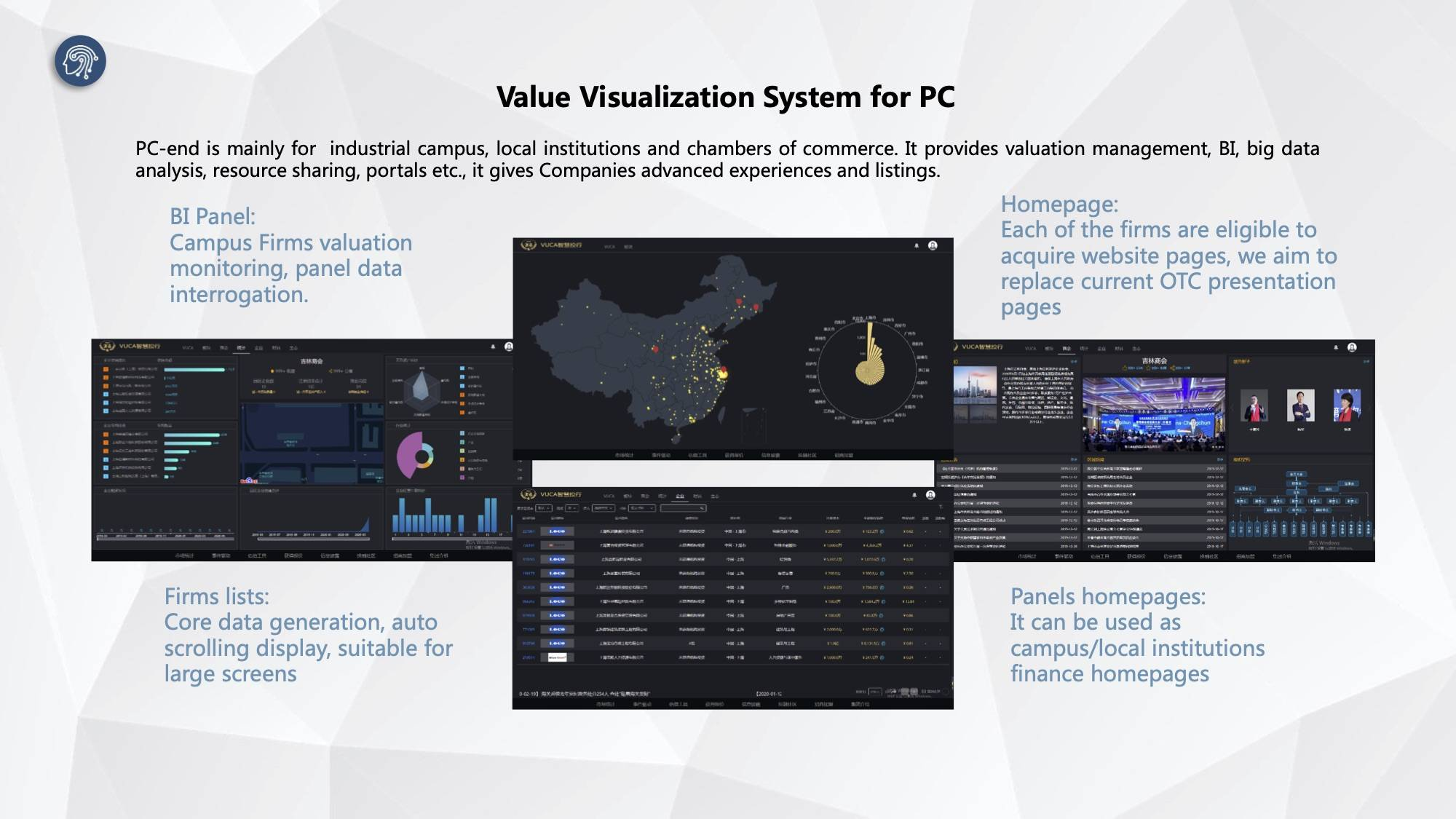 36Kr Global's cross-border innovation team, AIRP, will be organizing further sharing sessions with Singapore's Economic Development Board (EDB) and other large Singaporean companies. Stay tuned for more updates!
About 36Kr Global AIRP

Asia has surpassed other regions to become the largest economy in the world. As mentioned, each region has its advantages and characteristics. We have observed an increasing number of big corporates deploying their innovation strategies without geographic limitation and trying to find best-fit solutions across regional markets like China, SEA, India, and Japan. However, it is challenging for corporates to reach outside of the organization to scout for technology and collaboration partners.
AIRP (Asia's Innovation Resource Platform), a cross-border consulting team under 36Kr Global, has been committed to connecting large enterprises and start-ups in various regions, helping them realise innovation transformation and finding potential partners. Whether you are a large enterprise or a startup, if you are interested in being part of our network or have any enquiries about AIRP, reach us at [email protected]!