Under the auspices of its Asia's Innovation Resource Platform (AIRP), 36Kr Global aims to accelerate the development of cross-border economic flows and help industry stakeholders explore business opportunities with each other.
To this end, AIRP, together with Singapore's Economic Development Board (EDB) and Sea Group, Southeast Asia's largest Internet company, organized the second installment of the Bespoke Innovation Webinar 2020 to discuss fintech developments and innovative digital economy solutions in Southeast Asia. Speakers also included leaders from the VZoom Creditech, Genbridge Capital, and Huiyun Information.
Discussions have been adapted and translated for public release.
Fintech applications in credit investigation

VZoom Creditech is one of the largest third-party service organizations for microfinance in China and aims to use innovative tech solutions to help solve the costly and slow process of credit risk management for smaller enterprises. Xu Wei, Chief Risk Officer of Vzoom Creditech, shared how the company utilizes its big data model, combined with the individualized index requirements of banks, information changes in registration, operation, and finance, for instance, to quantify and track risk in real-time to enhance financial institutions' ability to improve risk management for their customers. A stable and efficient risk control platform enables risk-mapping across different data sets and flows, enabling institutions to respond rapidly to customer needs.
Sea Group and Vzoom considered COVID-19's impact on the credit sector and its ramifications on cash flow. According to Xu, VZoom managed to cooperate with multiple banks in Hubei and other affected regions to assist credit applications for small, medium, and micro enterprises, helping thousands of companies in Hubei tide over the crisis swiftly.
Digitizing the rural economy
Huiyun Information is a leading firm specialising in smart agriculture technologies and aims to promote safety and quality in agricultural products to help farmers maximize land output and profit.
By commanding massive amounts of multi-dimensional data on issues such as climate, soil, and crop conditions, Huiyun's AI-based crop production platform Yunyan makes decisions modeled after human neural networks. This provides farmers with a portable source of agricultural expertise on issues ranging from disease and pest identification to compoud testing of pesticides.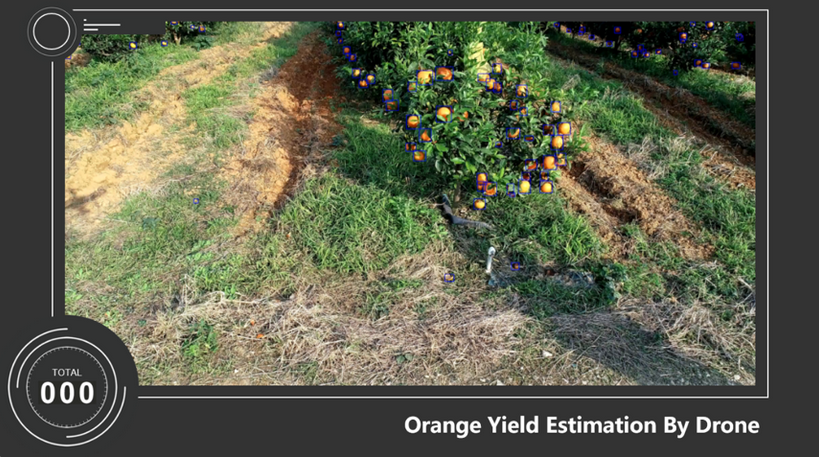 Huiyun Information's Chairman, Wang Xiaodong, also demontrasted the company's applications in drones and unmanned vehicles in helping to spray pesticides and transport agricultural products. But aside from this, Wang believes that one of Huiyun's advantages is that it helps farmers optimize their sales through an automatic evaluation of crop prices based on each farmer's individual circumstances, and helps them spread their distribution channels more widely.
Changing consumer markets

Genbridge Capital is a private equity growth fund focusing on invesment opportunities in the consumer realm, such as next-generation consumer brands, offline retail, and operations support infrastructure. According to Tojiro Kataya, a researcher at Genbridge Capital, the Genbridge team believes that COVID-19 is a prime accelerator of development in China's consumer market and has generated a number of new consumer trends and business models. Social media has also resulted in e-commerce juggernauts such as Taobao, Tmall, Pinduoduo, and JD.com absorbing much consumption demand and led the emergence of many new Direct-to-Consumer (D2C) brands.  Another interesting feature of the Chinese market is its heavy reliance on word-of-mouth referrals, with consumers obtaining and relying heavily on information on products through trusted community referrals.
A relationship between regulators and fintech

Onchain Custodian is an integral custody and open finance service for institutional clients and accredited investors to manage digital assets in a secure, insured and compliant way. It is supported by investment heavyweights such as Sequoia Capital, Fosun International, and Danhua Capital.
Because of the heavy economic ramifications of COVID-19, China utilized flexible economic measures and implemented policies to maintain GDP growth. Onchain Custodian's co-founder, Li Zonghan, believes that although China's digital economy still lags behind other advanced economies, the continued growth of its Internet users will bring about great opportunities for development in the financial industry. The generation of large amounts of data from its massive consumer base can also help in forecasting and business modelling, and more broadly formulate wider regulatory policies. For instance, China's new data security law aims to protect privacy in a new digital age.
Opportunities are endless going ahead. For instance, blockchain technology can be used to settle transactions while small and medium enterprises can explore along the industry chain to secure advantages in 5G and blockchain technologies as well. In the face of such massive change, Onchain Custodian's mission is to build a bridge between capital and opportunities in the digital economy and provide a quality user experience.
About 36Kr Global AIRP

Asia has surpassed other regions to become the largest economy in the world. As mentioned, each region has its advantages and characteristics. We have observed an increasing number of big corporates deploying their innovation strategies without geographic limitation and trying to find best-fit solutions across regional markets like China, SEA, India and Japan. However, it is challenging for corporates to reach outside of their organizations to scout technology and collaboration partners.
AIRP (Asia's Innovation Resource Platform), a cross-border consulting team under 36Kr Global, has been committed to connecting large enterprises and start-ups in various regions, helping them realize innovation transformation and finding potential partners. Whether you are a large enterprise or a start-up, if you are interested in being part of our network or have any enquiries about AIRP, reach us at [email protected]!