Investments in artificial intelligence (AI) companies are picking up in India, with heavyweight venture capitalists like SoftBank writing checks for startups that are either developing in-house AI platforms to power their core offerings or building AI services and products that aid operations of their clients.
The funding in local AI startups has more than doubled to USD 654 million in 2021 from USD 283 million in 2020, as per the data collated by research firm Venture Intelligence. The trend is continuing well into 2022.
Earlier this month, AI startup Pixis received a USD 100 million check from SoftBank and General Atlantic. The four-year-old startup, which operates out of Bengaluru, offers codeless AI infrastructure for marketing to over 90 local and global companies including food delivery giant Swiggy, cosmetic brand L'Oreal, and wealth-management platform Groww.
Pixis began its journey in 2018 by providing a rule-based AI system for marketing campaign optimization to brands. It has evolved into an end-to-end AI solution for decision-making in marketing. It provides AI plugins that consumer companies can use to deploy about 50 self-evolving neural networks or AI frameworks that give them actionable insights to automate and improve their marketing efforts.
With the new funding, Pixis aims to add over 200 customizable self-evolving AI models, as well as expand its presence across India, North America, and Europe.
On the other end of the spectrum, Fractal Analytics, which provides AI and advanced analytics solutions to Fortune 500 size companies raised USD 360 million from TPG in the first week of January, which landed it in the unicorn club.
Founded by Srikanth Velamakanni along with his four friends in a flat in Mumbai in 2000, it started as a pure-play analytics services company in India with a focus on financial services. It streamlined data collected by banks and provided actionable insights based on that data. Over the next few years, it spread operations to more verticals and entered the US market.
By 2015, it had established itself as a global analytics provider catering to clients across consumer goods, retail, financial services, insurance, and technology verticals. Around that time, global tech companies were investing heavily in big data, deep learning, and AI, and Fractal was quick to jump on the bandwagon to leverage the emerging trend. The company brought two startups to help it build natural language processing and deep learning capabilities. These acquisitions were followed by a few others that catapulted the firm into one of the leading players in the AI space. It currently provides AI-powered insights for digital evolution and decision making as well as offerings for revenue growth management, conversational platform, and operational efficiency, among other things.
The two-decade-old company now plans research in quantum computing and computational neuroscience. The company will reportedly invest about 15–20% of its revenue in research and product development.
Pixis and Fractal's big funding rounds imply the increasing investor appetite for local AI companies. And it didn't happen overnight.
Over the last few years, AI startups have been growing silently yet robustly. When the COVID-19 pandemic hit India in March 2020, it led consumer companies to accelerate their digitization as more and more people began spending money online. A lot of consumer tech firms and consumer brands witnessed hypertrophic growth and needed better systems in place to support that growth and scale even faster. This increased the demand for AI services and products among startups as well as larger enterprises.
Some of the high-profile AI companies that raised funding last year include Uniphore, a conversational AI technology company; Locus, AI-powered decision-making and automation platform for logistics companies; and Skit, which automates contact center operations using Voice AI. Even early-stage investors have become more willing to back new AI startups.
For instance, in September 2021, NeuroPixel, an AI platform that tackles the cataloging problem for online fashion retailers, cutting down the time it takes to list apparel online, landed a seed round. Just recently, CellStrat, a cloud-based platform that gives global developers cutting-edge AI developer tools and application programming interfaces raised an angel round.
The evolution
AI, which refers to the ability of machines to perform cognitive tasks like thinking, perceiving, learning, problem-solving, and decision making, was first conceptualized in the 1950s by British mathematician Alan Turing and was further developed upon in the 1980s. But AI as a concept didn't pick up until Nvidia came up with CUDA (compute unified device architecture) programming platform in 2007 that made it easier for companies to use the capabilities of graphical processing units (GPUs). This enabled tech firms to synthesize large amounts of data and create neural networks.
By 2010, the US tech behemoths like Microsoft and Google had begun investing in AI. Personal computing devices like tablets and smartphones were proliferating, creating massive streams of data. Over the next few years, big data became the next big thing in the tech industry and AI made a strong comeback riding the data wave.
Around 2015, a host of deep learning and AI startups began sprouting in India. However, they faced a bunch of challenges including access to huge structured and continuous data sets, funding to afford research and development, shortage of AI researchers, and a threat from bigger tech giants that could offer similar services easily given their resources.
Meanwhile, a plethora of startups that used third-party AI and machine learning (ML) algorithms to facilitate their operations began calling themselves AI startups in a bid to woo investors. That led to AI becoming a buzzword in the local startup community. However, things have changed over the last few years, as the AI and ML technologies matured and local companies built up expertise and talent in the space.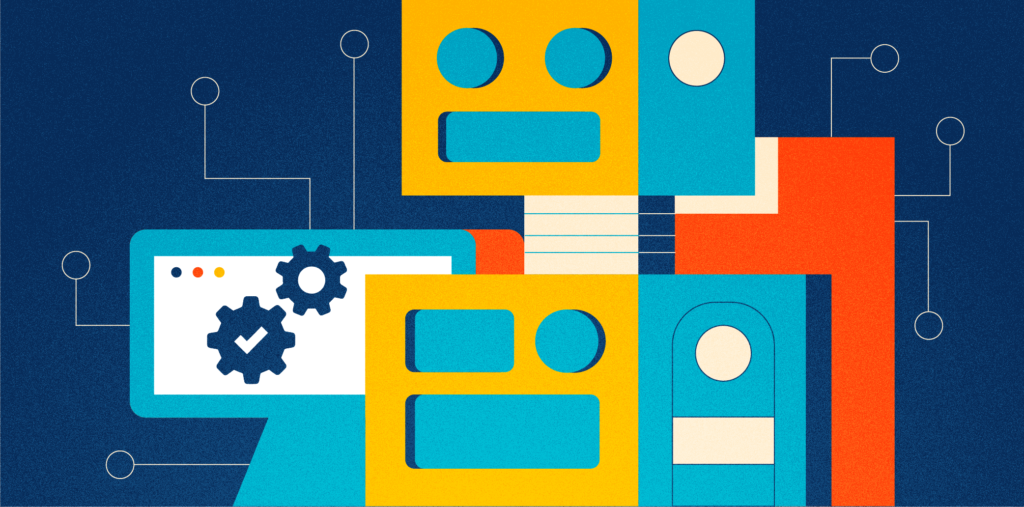 "In the beginning, people were experimenting with AI and seeing how things can work. Now, the usage of AI has gone deeper and wider over the last few years across startups and across sectors," Manish Singhal, founding partner at Pi Ventures, an early-stage deep tech-focused fund, told KrASIA. "Our focus has been on finding companies that are using AI in an innovative manner to solve a very big problem. Investors now go deep into the use case before backing AI companies."
In 2018, the Indian government came up with a discussion paper on AI that talked about increasing the adoption of AI in areas like healthcare, agriculture, education, smart cities and infrastructure, and smart mobility and transport. The government-backed policy think tank NITI Aayog, in the paper, charted out recommendations for the government to achieve this goal. These included opening up government datasets for private companies, promoting AI research and employee reskilling in AI, and implementing a data protection framework without stifling innovation in India.
The appetite for AI solutions has increased exponentially among Indian companies since then. The Indian AI market was valued at USD 7.8 billion as of August 2021. The market size covers revenues from all AI operations originating from India regardless of client type, type of firm providing AI services, and geography of the client.
Many industry veterans believe that AI investments have become mainstream, as most consumer companies and enterprises are fast becoming dependent on one or more AI-driven platforms to drive growth.
"There will be a more similar funding activity because the tech talent in the country is phenomenal. It is because of the fact that most founders have been a part of existing tech companies," Sanil Sachar, founding partner at Huddle, a Gurugram-based accelerator which is a backer of NeuroPixel, told KrASIA. "We have got great researchers in the country. Aside from the available talent, the cost of talent is much less in India."
However, Sachar believes that if startups are using AI for their core capability or offerings, investors prefer that they build it in-house to ensure they own the proprietary data and intellectual property. With VCs shelling out more money than ever, local startups are now well-positioned to do that.