Alibaba's antitrust investigation was a landmark for the country's tech sector, highlighted by the USD 2.8 billion fine imposed on the e-commerce juggernaut by the State Administration for Market Regulations (SAMR) in April. Now, as the SAMR is turning its eyes towards Meituan, many are already wondering about another tech titan—Tencent—which has been largely absent from the scrutiny of regulators after it was one of 12 firms that were slapped with small fines in March.
The Shenzhen-based social and gaming giant, which boasts a market cap of USD 740 billion, even surpassing archrival Alibaba at USD 576 billion, has flown under the antitrust radar so far. However, this doesn't mean the firm is in the clear just yet.
While Tencent has enjoyed a more harmonious relationship with Chinese regulators compared to its Hangzhou rival, the company's outsized presence in areas like gaming and social media has raised monopoly concerns. Reportedly, the SAMR is already preparing a fine in the region of RMB 10 billion (USD 1.74 billion) for Tencent, according to Reuters, citing two undisclosed sources with knowledge of the matter.
The probable charges? Not properly reporting past acquisitions and investments for antitrust review, anti-competitive link blocking practices on WeChat of rival apps by Alibaba and ByteDance, and other anti-competitive measures, in particular those related to Tencent's music streaming unit, which went public in the US almost three years ago.
The fine should be "significant enough for the State Administration of Market Regulation to make an example of it," sources that spoke to Reuters said.
While Alibaba sought to assuage investor concerns during the latest earnings report, Tencent is set to report its first-quarter earnings on Thursday. Investors will be looking for any update of the firm's position within China's broader antitrust campaign.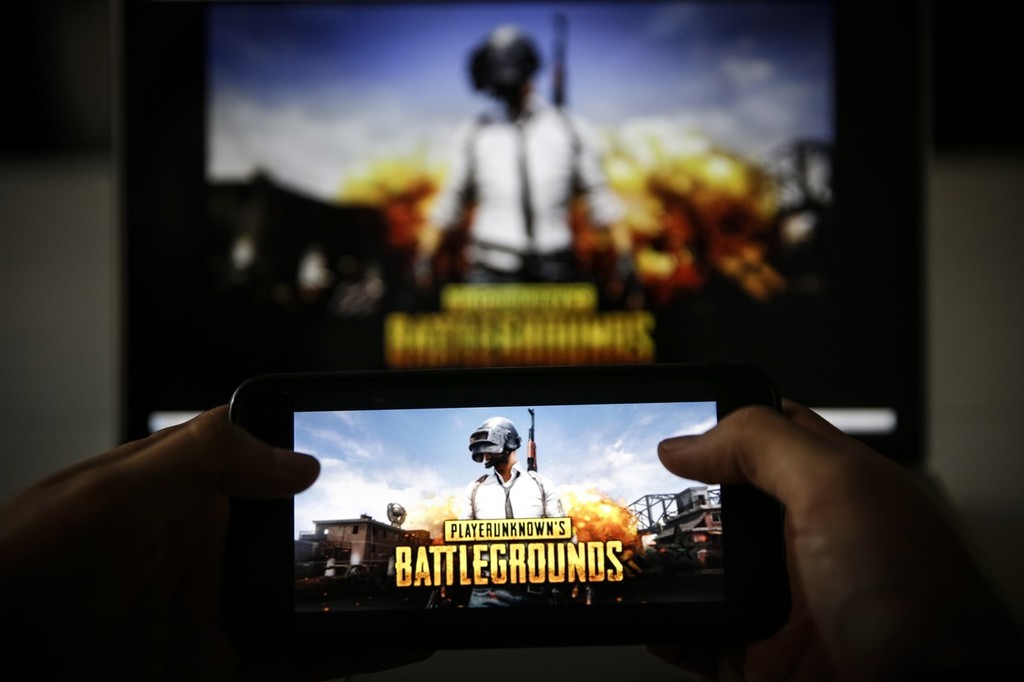 An investment company posing as a tech firm
Tencent's investment strategy has always been central to the companies philosophy and its development since its founding in 1998. When Tencent's legendary product creator Allen Zhang released WeChat in China in 2011, the company accelerated its expansion into a wide-ranging variety of sectors, including healthcare, e-commerce, education, and mobility. In all, Tencent has made 23 acquisitions and invested in 565 companies as of May 2021, according to data from Traxcn.
Now, amid tightening restrictions from the Chinese government on reporting investment deals for review—even those executed by variable interest entities (VIEs) which have long been used in the industry—Tencent's vibrant investment portfolio may be subject to stricter regulatory scrutiny.
The company's core business in gaming is a great example of Tencent's investment network at play. In addition to notable deals like Tencent's 40% stake in Epic Games, and its acquisition of Riot Games in 2015, the company funded 31 startups in the gaming sector in 2020 alone. Tencent's investment momentum in 2021 has even accelerated, as the firm invested in a gaming startup nearly once every three days during the first quarter of the year.
Tencent has also been the orchestrator of a merger between China's two largest game livestreaming platforms, Huya and Douyu. The two platforms, which are essentially Chinese versions of Amazon's Twitch, together occupy over 90% of China's gaming broadcast network. The two US-listed firms announced their merger plan on October 12, intending to complete the process in the first half of this year. However, China's SAMR announced a review of the deal in December 2020 to check possible violations of antitrust rules and data privacy laws. The investigation is still ongoing, but reportedly, the move might soon receive a green light from regulators.
Blocking rivals
Imagine a scenario where Apple and Amazon are in a bitter war of spite, and you, as the consumer caught in the crossfire, can no longer open Amazon's links from iMessage on your phone. This is essentially what has been happening in China for years.
Chinese consumers are too familiar with receiving a link on WeChat to a product on Alibaba's Taobao marketplace—yet clicking on the link will lead to an error, as Tencent has been blocking access to links from rival companies in order to "optimize the user experience and protect the legitimate rights of users," according to WeChat's policies from 2019. A similar situation has been happening with Alibaba's enterprise communication platform DingTalk, whose links have also been blocked by WeChat.
To circumvent this petty squaring-off between China's richest tech companies, users need to copy the link into their clipboard and then open Taobao, DingTalk, or other restricted links on their mobile browsers.
Tencent also began blocking links to ByteDance's products like Douyin and TikTok, and even work collaboration platform Feishu. This led to a lawsuit from ByteDance in September 2019, where the firm accused Tencent of abusing its dominant market position in a blatant violation of anti-monopoly laws. In one of the first of many legal skirmishes between the two firms, ByteDance requested RMB 90 million (USD 13.94 million) in compensation in January.
These types of anti-competitive measures are likely attracting the attention of the SAMR and its antitrust probes, and while Tencent has said it is following regulations and cooperating with officials, the outcome of a potential investigation, even if not devastating to Tencent's business, might bring palpable consequences to the company's business strategies and practices.