SariSuki is a group-buying platform in the Philippines' immense online grocery sector. In early March, the company raised USD 10.7 million from regional and global investors to fuel its expansion into quick commerce.
Following the news of the landmark investment, KrASIA spoke with SariSuki's CEO and co-founder, Brian Cu, who previously held key positions in Grab, Zalora, and Gojek, and operates offline businesses as well. He spoke about the qualities that define a good idea for a business, as well as the differences in running companies that rely on brick-and-mortar operations and those that lean heavily on tech.
The following interview has been edited and consolidated for brevity and clarity.
KrASIA (Kr): You're a serial entrepreneur. What do you think defines a good business idea? How did that lead to the founding of SariSuki?
Brian Cu (BC): A good business idea is personal.
When I co-founded Zalora, I realized that I never shopped for clothes online. Zalora was a good idea, but was it personal? Grab [for which Cu was country head in the Philippines] was personal for me because I relied on it all the time when I was in Singapore. I've never taken a taxi in the Philippines, so I thought—why don't we do the same thing here?
When I left Grab [in August 2020], my wife was a community grocer [she consolidated orders in her neighborhood and bought fresh produce in bulk to resell at low prices]. When we started SariSuki, I saw it from a seller's perspective. There were similar companies in other parts of the world, but we weren't trying to reinvent the wheel. We wanted to make a positive impact in our local community, so we did this by following the models from similar companies abroad.
Agriculture is very personal to me, as is making an impact on society. These factors meshed to produce SariSuki. They are paramount to a successful, fulfilling business.
Kr: Having worked for companies that provide services across the region, what has it been like to transition to operating locally?
BC: I've always dreamed of making something global but I'm aware of how big the local market is. I want to institute change, and the best way is through local impact.
Investor focus has gone from global to regional to local markets, and some investors are willing to support local champions over regional champions. A local business can easily get funding from investors that could rival the budget of a regional company.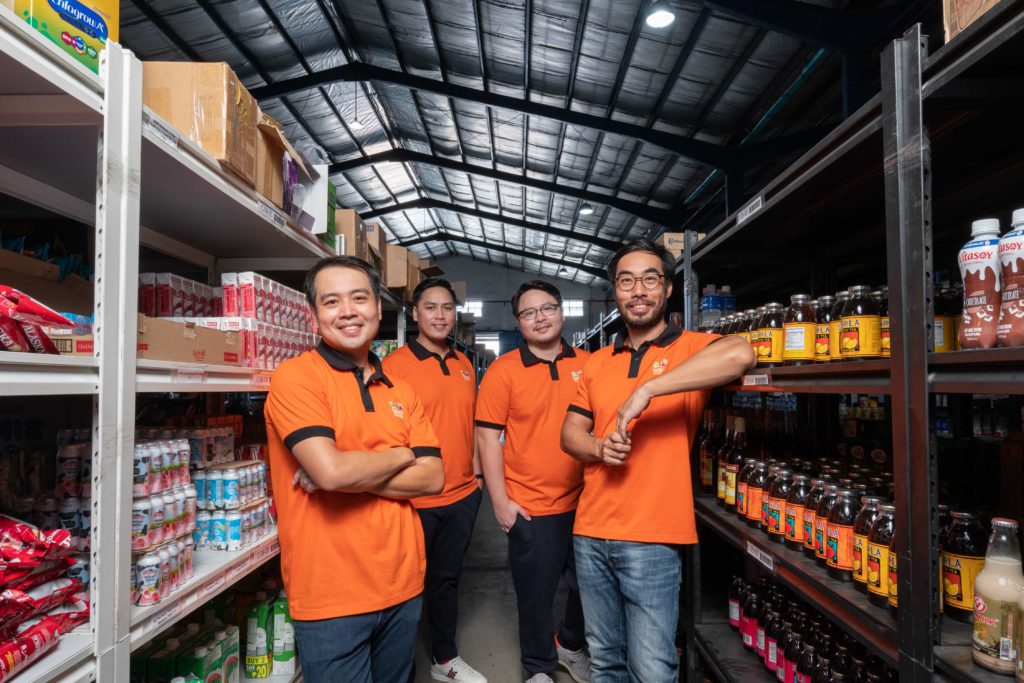 Kr: You've founded businesses in vastly different fields. What kind of skill set would you say is crucial for this?
BC: One needs to be consistent in prioritizing the customer. It's easy to get distracted by the company's best interests and let them get in the way of the customers' interests. Some people see the two as distinct, but they're the same for me. What's best for the customer will eventually be best for the company.
Of course, this all has to be within reason. We can't throw money away—the product needs to be favorable to the customer in a way that's profitable for the company. You need to help your customers win while extracting the right amount of value for your company.
Hard work is a must. When we started Zalora, I handled a lot of the warehouse operations. I worked shoulder-to-shoulder with all the other warehouse employees, and I miss that. I'm not in the warehouse every day now, but I make it a point to be there a few times per week. No one will care about your business as much as you do, and you need to be with your people, constantly communicating your vision to them, if you want them to care.
Also, surround yourself with people who have strong technical skills. You need to accept that you don't know everything, and be the glue that holds your team together. Take it from someone who's founded multiple businesses—thinking that you're better than everyone else simply guarantees failure.
Kr: The companies you were or are involved in—Grab, Gojek, SariSuki, and transportation startup Byahe—all target inefficiencies in the Philippines. What are your thoughts on building startups to tackle infrastructural issues?
BC: The way I see it, what AWS provided for Web2 micro-entrepreneurs to thrive is what infrastructural startups provide to real-world micro-entrepreneurs to help them survive.
For instance, GrabExpress and Lalamove provide clear and strong value in the country. During the pandemic, many people relied on same-day shipping, but they couldn't send their products to buyers through traditional methods like couriers. How could you do that with something like a cake? You can't bring cake to a distribution center and deliver it the next day. It would spoil. The same goes for payments. Imagine having to line up at a bank to pay for something you bought on Instagram—no one would buy it.
Kr: You've run several companies, including companies that rely heavily on tech, and you deal mostly in goods rather than services. Having worked in both contexts, what are your takeaways?
BC: I do have a few offline businesses. It's a different mindset altogether. Online businesses are about growth and innovation, while traditional businesses are about sustainability and cash flow. Investors aren't going to rescue you if you burn through your inventory in a week.
Sometimes, I feel like I manage a tech company too much like a stingy business. SariSuki has a warehouse but not an office because I didn't want to spend money on one during the pandemic. Occasionally, I treat high-flying tech startups like a traditional business and start saying, "Give everyone a promotion!" Sometimes, the lines blur and I get in trouble for it. I do like the fact that I'm into both online and offline management, and I'm beginning to dig into Web3 as well.
Kr: Have you experienced failure with any of your startups? 
BC: I always expect my startups to fail. It's a failure until you succeed—you're constantly looking for ways for your business to succeed. Just because you raise funds doesn't mean you're successful, it just means people believe in what you're doing. Success means creating value. It means your stakeholders find value in your company.
A number of my startups have failed either because I was too early in the market or I didn't focus enough on them, but I learned a lot. I learned how to split my time and attention, and how to structure good teams that can carry the business forward even if I'm not able to spend as much time with them.
Kr: Let's say we're two years down the road and SariSuki and Byahe are both doing well. What's your next move? 
BC: I promised my wife I'd rest. Maybe for a year, maybe six months. The thing with SariSuki—and to a certain extent Byahe—is that I don't see the work stopping. When we build something more established and stable, I wouldn't want to be the CEO. I want to be the head of business development, so I can continue experimenting and creating products. As long as the business still has space for that, it's something I can participate in. Running a business is important, I don't doubt that. It's just not something I enjoy doing right now. I might in a few more years, when I'm tired and have a head of white hair.
Kr: You were at Grab for more than seven years. What was your crowning achievement as the company's country head in the Philippines?
BC: I have to say that it was never all me. It was a team effort.
I would say my crowning achievement was the sense of community among the drivers. It's common in Filipino culture not to simply follow brands, but to follow personalities. That's the one thing I was proud of: we were able to cultivate and establish the face of the brand to rally the drivers.
It was a double-edged sword because people would either love or hate you. Every time we changed the incentives, people would hate me, but I'd meet the drivers at night to have pizza with them beside gas stations, and build rapport with them. It was a public-facing persona that the people could rally behind.