Purplle is India's second largest beauty and personal care e-commerce marketplace after Nykaa, which recently went public. The company's in-house D2C beauty brands account for more than one-third of its revenue.
The nine-year-old startup recently closed a USD 140 million investment at a valuation of USD 630 million. It will use the capital to open new brick-and-mortar stores next year, acquire D2C brands and content companies, and ramp up content-led marketing.
With rising consumer interest in D2C beauty brands, Purplle—which has an annualized gross merchandise value of USD 160 million—is expecting to end the current financial year with USD 94 million annual revenue, a growth of 90% over last year, Manish Taneja, Purplle's co-founder and CEO recently told KrASIA.
The following interview has been edited and consolidated for brevity and clarity.
KrASIA (Kr): How has Purplle grown over the last several years?
Manish Taneja (MT): Our journey began in 2012 when we sold products by established beauty brands online. In our early years, most people never believed specialized e-commerce platforms could do well in India, especially in the beauty space. After we raised our Series A investment in 2015, the next three years were formative as we built tech capabilities and developed our beauty intelligence suite that now powers in-house brands and personalized recommendations.
Over the years, we have trained our programs to crawl the web and track beauty trends. Our data science team decides which new products to launch. It predicts the number of units we would sell per month if we launch a product of a particular quality at a particular price point. In 2018, we started using this engine to create our D2C brands, which have been very successful. Our in-house brand, Good Vibes, has already reached INR 1.5 billion (USD 20) million in revenue. We also tap women bloggers to create beauty content in vernacular languages to educate users.
Our focus has always been on middle-class India. These consumers have aspirations, a certain pocket size, and consume content in regional languages.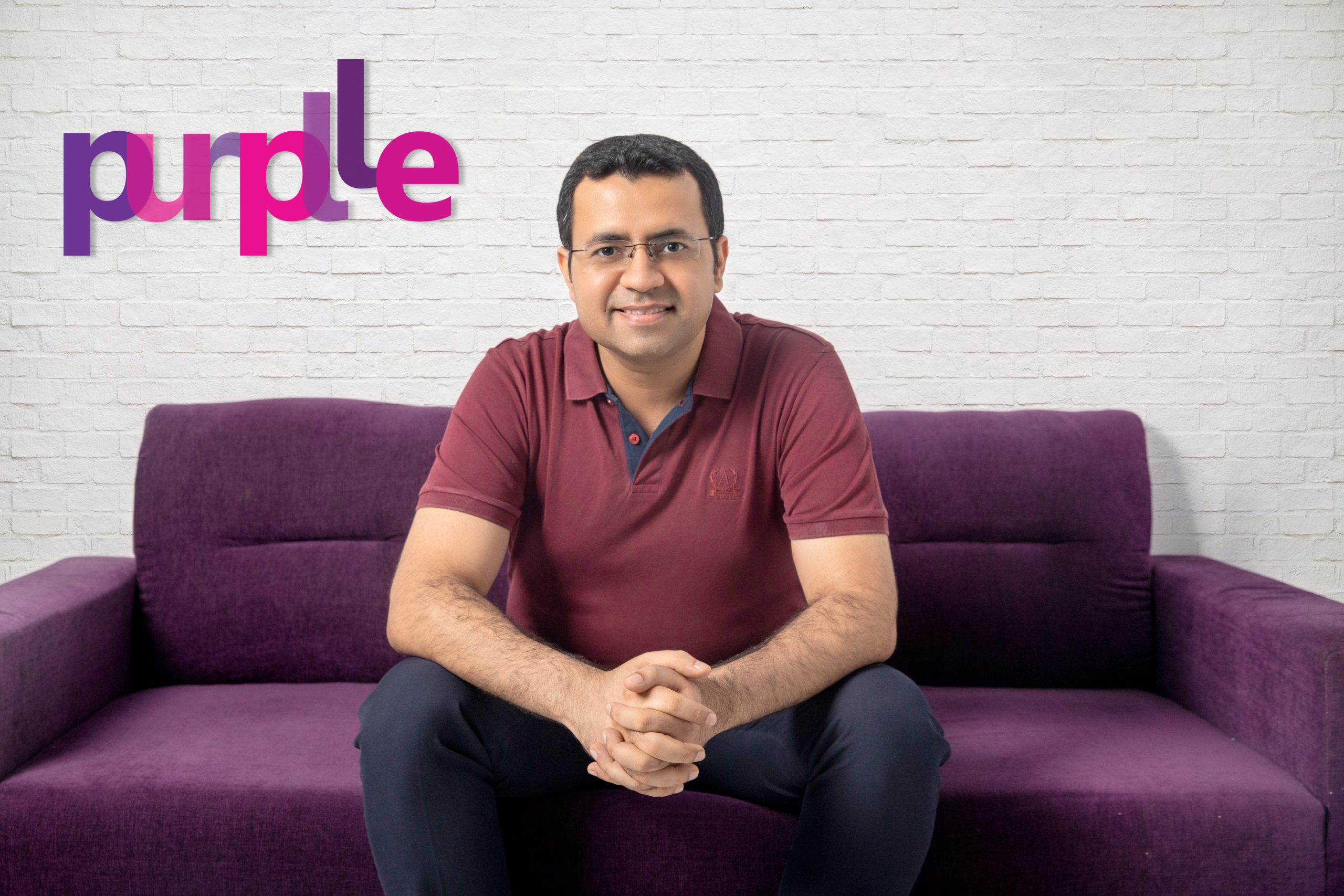 Kr: Why did you decide to focus on tier-2 and tier-3 markets?
MT: Purplle's co-founders all grew up in smaller cities, in middle class families, so we could always empathize with tier-2 and tier-3 consumers, but not those in tier-1 locations. The choice to build for this set of consumers was natural. By catering to niche consumer needs, most D2C beauty brands have high price points. They do not focus on smaller cities as it would require them to keep price points in check.
Kr: Which trends do you see emerging in India's D2C beauty space?
MT: More consumers are buying natural and organic products. Today, D2C natural beauty brands don't use sulfur, parabens, or silicone because of the harm they cause, unlike some established brands. We acquired feminine hygiene brand Carmesi last year; it sells natural sanitary pads made of corn and starch.
Transparency in skincare and haircare is another big theme. People want to know what manufacturers are putting in their products. They want to know the proportion of active ingredients in the products they use. The expectation of transparency that consumers have from brands has become very high.
Kr: How does Nykaa's blockbuster market debut impact the D2C beauty space? Do you see competition becoming tighter?
MT: More investors are looking closely at India's beauty space. As such, investors are interested in the D2C journey. It's a matter of whether they encounter an opportunity because there are few good companies, but there are many investors.
Now that there is infrastructure for the internet and e-commerce, investors feel that online brands can easily reach INR 1–3 billion (USD 13.4–40 million) in annual revenue. That is what excites them. Their interest is fueling the growth of D2C brands.
India's beauty brand density is very low compared to evolved geographies like the United States or South Korea. With the online beauty and personal care category growing at 25–30%, competition will intensify in the future. This will lead to consolidation opportunities and we will lap them up whenever they come.