Telehealth has become a red-hot market in the past two years in Southeast Asia and across the world, as the spread of the coronavirus Delta variant encourages patients to rely on telehealth services and avoid visiting a doctor's office in person.
The online health sector in Southeast Asia is expected to grow 10x by 2025, with Indonesia and Singapore as the main markets, accounting for 50% to 60% of the growth, according to research by RedSeer Consulting. Online consultations and online diagnostics are expected to capture up to 80% of the telehealth sector by 2022, the report highlights.
The positive forecast has attracted a number of new players. One of them is ClicknCare, a startup that officially launched operations in Malaysia at the beginning of 2020. The company provides online and offline healthcare services for Bangladeshi migrant workers and other Bengali speakers, Abu Hasnat Sultanur Reza, founder and CEO, told KrASIA.
Malaysia is home to over 800,000 Bangladeshi employees, including 200,000 undocumented workers. These illegal workers often face "serious barriers" to accessing health care services, a Human Rights Watch report highlights, as they don't speak the local language and have difficulties affording the costs of health care. ClicknCare aims to bridge this health gap, Sultanur said.
The startup partners with Bangla-speaking doctors, local clinics, and pharmacies to provide online consultations, physical checkups, and medication deliveries. The company provides a website where users can book online video calls with certified doctors, while Bangla-speaking agents help patients with the delivery of medicines and other needs.
Customers can pay for the service online, through bank deposits, or with prepaid top-up cards. "We get a margin of around 30% from the consultation fee, as well as 5% to 10% of commission from the clinics or pharmacies," Sultanur said. As of now, the firm has served over 3,400 patients, he said.
ClicknCare was a finalist of the Alibaba Cloud x KrASIA Global Startup Accelerator Malaysia Demo Day.
KrASIA recently sat down with Sultanur to unpack the backstory of ClicknCare and some of the challenges the startup has faced along the way.
The following interview has been consolidated and edited for brevity and clarity.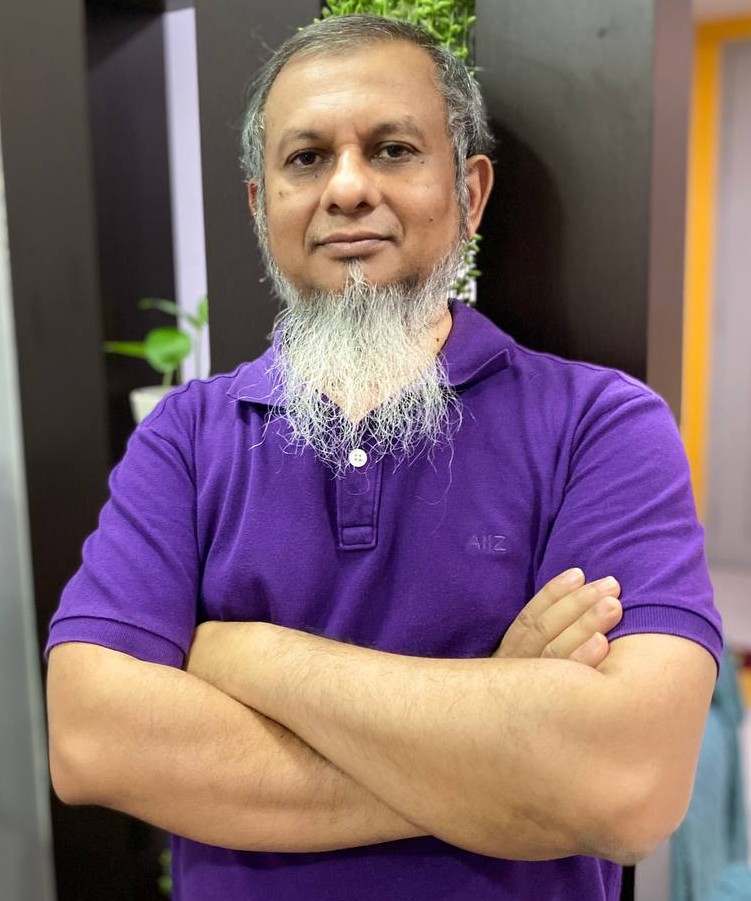 KrASIA (Kr): How did the idea of founding ClicknCare come about?
Abu Hasnat Sultanur Reza (AR): I worked for the multinational telecommunications company Telenor for 12 years. In 2016, I was involved with some initiatives to introduce internet centers in rural areas of Bangladesh, and I noticed how entrepreneurs at these centers were constantly looking for health information online. At the same time, I was managing a free clinic on Friday promoted by the alumni of my high school [Jhenidah Cadet College, a semi-military school in Bangladesh] to serve marginalized sectors of society. As my passion is to help those in need, we slowly transformed some IT centers into telehealth centers from 2008 as part of the Telenor project. In 2014, I moved to Yangon, Myanmar, and started building similar telehealth centers in rural areas while still working for Telenor.
In 2015, I left Telenor, and three years later, I moved to Malaysia with my family. There, I noticed a huge language barrier between Bangladeshi workers and Malaysian doctors when it comes to health services. This was my lightbulb moment. There are over 244 million migrant workers worldwide, including 12 million in Southeast Asia, specifically 2–4 million in Malaysia. According to some local surveys, we found that each worker goes to the clinic four times a year, which gives us a wide addressable market. We are the only telehealth startup in Southeast Asia that focuses on migrant workers and marginalized groups.
Kr: What are the pain points for migrant workers when they need to consult a doctor in Malaysia?
AR: Many migrant workers do not have official documentation or healthcare protection. They also usually receive a low income and face language and cultural barriers. Usually, when they see a doctor, they have to pay much more than in their home countries. In the case of Malaysia, the cost is 40% to 100% higher. For undocumented workers, it is almost impossible to access healthcare services. There is always a perception that they might encounter discrimination, or that doctors won't treat them right.
Kr: What does the regulatory landscape in Malaysia look like?
AR: Regulatory compliance is important in any country. The good thing about Malaysia is that the government is now revisiting the Telemedicine Act, a law formed in 1997. We have also been involved in the dialog and contributed our inputs, especially in the cross-border telemedicine sector. I believe that the new legislation will be an enabling factor for the industry.
Kr: What are some of the challenges that have hindered growth for your company? 
AR: Although the pandemic has brought positive changes to the digital health sector, the story is different for migrant workers in Malaysia. Many factories have shut down, and migrant workers have lost their jobs. At the beginning of the pandemic, we introduced our service through our agents, but most workers said they didn't have money. Things started to improve when we opened a COVID-19 helpline to offer free consultation services.
Movement restrictions have also hindered us from reaching out to more partners, including pharmacies and clinics. Funding is an issue, as whenever we pitch our business to investors, they want to see traction. Yet, we couldn't reach the projected growth as many migrant workers still struggle to financially support themselves and their families.