Mumbai-headquartered BLinC Invest was one of the few VC firms to focus on the education sector as early as 2014. At the time, the first local online education startups were struggling to survive. Seven years down the road, Indian edtech has become investors' one of the most favored sectors. The space has one decacorn, four unicorns, and has absorbed more than USD 4 billion in funding since 2020.
KrASIA spoke with Amit Ratanpal, founder and managing director of BLinC, on the key trends in the Indian edtech space, which is expected to become a USD 30 billion opportunity over the next decade.
"There is both demand and talent to create at least another 15 to 20 edtech unicorns over the next five years," said Ratanpal.
In April, BLinC—which made two edtech exits with handsome returns during the pandemic—launched a new USD 13.2 million (INR 1 billion) micro VC fund to invest in emerging segments within the education market.
This interview has been edited and consolidated for brevity and clarity.
KrASIA (Kr): Edtech in India has been flooded with venture capital since last year. How has that transformed the sector?
Amit Ratanpal (AR): The pandemic has changed the Indian edtech space in many ways.  First, a lot of mergers and acquisitions have happened, which is a good sign because many early-stage edtech companies have realized that if they are not able to grow, then it is better to merge with others.
The second major trend is that these companies are now creating a value chain. For instance, before the COVID-19 pandemic, if a company wanted to finance education for students attending schools abroad, it only focused on loans. But now, companies are looking at the entire value chain comprising student counseling, identifying the right colleges, hostel bookings, and loans.
Lastly, India is becoming an export hub for the education sector. Many large edtech unicorns are generating revenues from India as well as overseas markets. Whether it is coding, mathematics, English, or higher education, people have realized India adds significant quality to the overall global education system.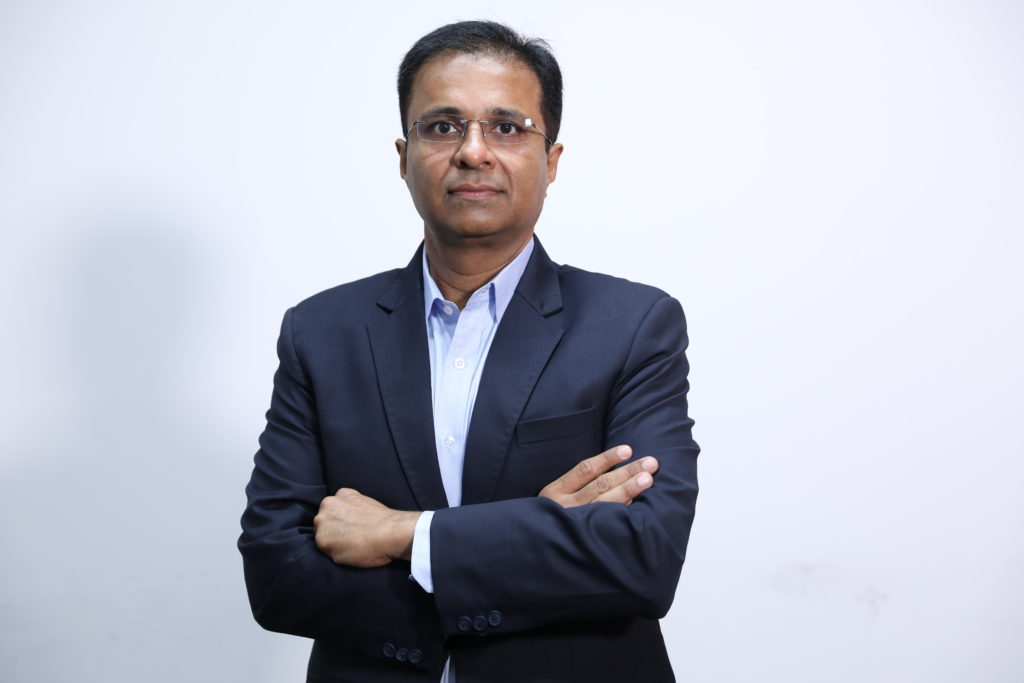 Kr: Do you think there is overinvestment in the Indian edtech space?
AR: Definitely, because a lot of new investors have entered the edtech sector. Some companies are raising much more money than required. It is a risk for entrepreneurs because sometimes when you have too much money, you don't know what to do with it. It is also a risk for investors because if companies raise too much money at a high valuation and don't deliver what is expected from them, investors not only lose money but also lose confidence in the sector.
In the short to medium term, we will see more investment coming into Indian edtech, not only because of China's crackdown on the segment but also because local startups are doing very well. The question is whether the Indian government will regulate edtech, but it is unlikely that India will take drastic measures like China.
Kr: Apart from K–12 and test prep, do you see the possibility of other categories like B2B edtech and higher education becoming more significant?
AR: B2B and higher education are both up-and-coming areas. In higher education, upskilling space is under-leveraged and has a lot of room to grow. Aside from these segments, there is white space that has been created. Language learning, teacher training, digital storybooks, and extracurricular activities like chess and music have become great opportunities. Another interesting area is early childhood learning.
Many startups with interesting business models have come across this white space. For example, we met a company that maps the growth of newborn babies to the behaviors they should develop. If he or she is not exhibiting specific behaviors at a particular age, it guides parents on what to do. Parents have also become more aware of various stages of child development. They are now placing more emphasis on holistic learning. With a better understanding of pedagogy, edtech companies are using technology and to build products to meet these needs.