This article was originally published on Oasis.
Tiffany Tong (right) loves to joke that she is a third-generation migrant entrepreneur, as her grandparents were refugees and her parents are migrants. That means she grew up hearing many stories about her family members uprooting themselves in search of better lives in new lands, all done with limited financial resources. That left an imprint that now shapes how she thinks about the tools that are supposed to be accessible to anyone in the world. Having worked in the development sector for over ten years, she has seen how most fintech solutions rely on many privileges, like smartphone ownership, access to mobile internet, and a decent level of financial literacy.
In 2017, Tong met Sonika Manandhar (left), an experienced computer engineer from Nepal, when they were both taking part in a think tank program organized by Singularity University. "While most people were thinking about crypto or robotics, what really struck me about Tiffany was her empathy towards grassroots users. She wanted to make sophisticated technology work for the masses," Manandhar told Oasis.
One year later, the pair founded Aeloi, a Kathmandu-based fintech startup that tracks the end use of business loans using digital tokens, especially for micro-entrepreneurs in the informal economy. These tokens are distributed via SMS, and give their holders the ability to pay vendors for goods and services. The vendors can then redeem the tokens for cash at banks. After the transactions take place, borrowers then repay their loans. The objective is to ensure financial institutions can distribute loans and that the money is used as intended.
Oasis recently sat down with the two co-founders to unpack their entrepreneurial journey in a society with glaring gender inequality.
The following interview has been edited and consolidated for brevity and clarity.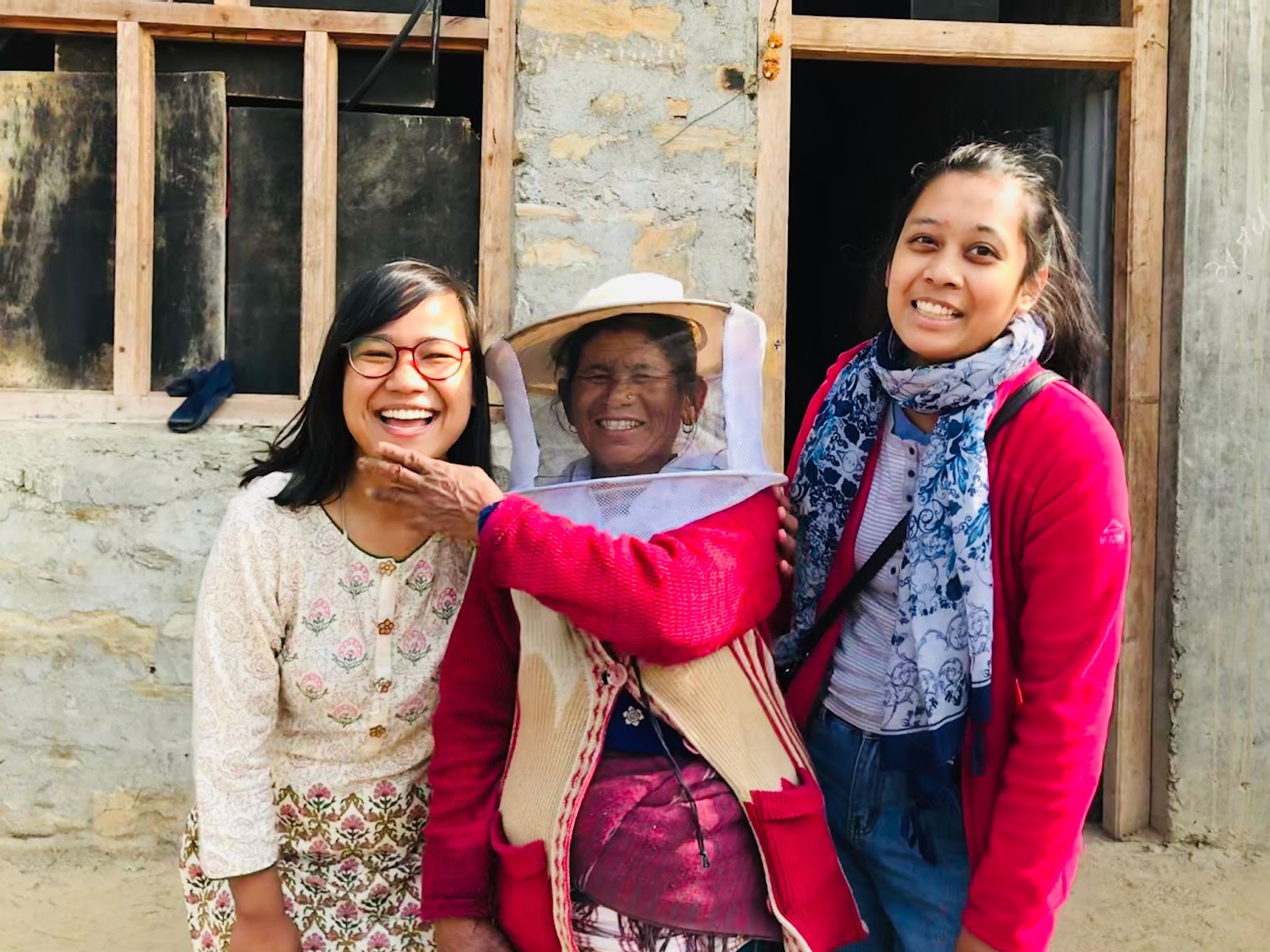 Oasis (OS): What inspired you to establish Aeloi? 
Tiffany Tong (TT): Although many fintech solutions across South Asia focus on smartphones, many people, especially women, have limited access to smartphones or mobile internet. We want to include this group of people in the financial system. We redesigned and reimagined the system so it doesn't rely that much on these privileges.
OS: What are the challenges that female micro-entrepreneurs normally encounter when it comes to accessing financial resources?  
Sonika Manandhar (SM): Nepal's agricultural and electric vehicle sectors are very unique. Nepal used to be a pioneer in the development of green cities. It put 700 electric minibuses on the road for public transportation in the mid-1990s. Most were driven by women. Women have empowered the country's agricultural and EV sectors, but they lack financial access to grow their businesses. Now, most of the minibuses lay dormant in garages, as many drivers are unable to find the money to upgrade their vehicles' batteries. We witnessed how women have been underserved by the current financial system, and we wanted to design a fintech solution to change that.
Financial institutions will only offer loans to people with collateral, but it is very hard for women in Nepal to own any property. Furthermore, even if they own any, it is not up to them to make decisions related to using, buying, and selling that property. Even when a woman secures the loan, her husband or family members may take the money for themselves. That is something we are changing with our tokenized loans, so family members cannot take money that is meant for the borrower. The women gain more power to make financial decisions after borrowing from banks or micro-finance institutions.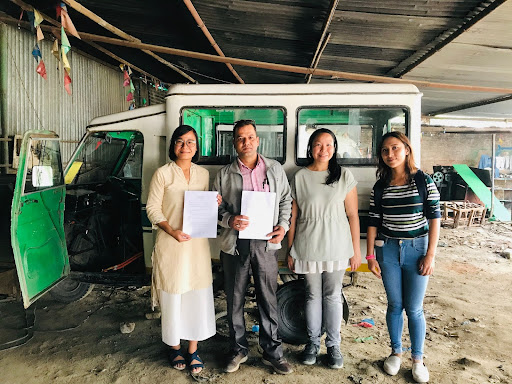 OS: What were some of the challenges you two faced as women entrepreneurs in Nepal?
SM: In early 2019, when we were trying to establish our company in Nepal, the lawyer we were consulting didn't believe that two ladies could lead this fintech company. He was trying to convince us that we should start a nonprofit instead. Our firm is the first female-led fintech company in Nepal. There have been negative experiences, like when we procured some computers for the company, the shopkeeper looked at us suspiciously when I told him that I was buying them for my own company.
OS: What's one memorable moment from when you were forming Aeloi's team and building the business?
TT: One time, during a field visit, I was talking to one of our new colleagues. The moment when she started to understand the system, she was quiet for a while and told me that if her dad got loans from us instead of other sources, he wouldn't be in so much debt. It really changed my perspective of how useful our system could be.
SM: I was recently talking with one of the female minibus drivers who started driving 17 years ago. She shared her story of how people did not trust her capabilities as a driver. Even after she learned how to drive, it was difficult for her to receive additional training and earn the trust of the minibus owner. But there was one time when she was in the parking lot and the minibus driver went to the bathroom. The passengers thought that she was the driver and asked her to start driving, as the bus was full. She then "stole" the car and started driving on the road.
Once she started working as a driver, she managed to buy her own battery, and now she owns two minibuses. But one of her minibuses is in the garage as she couldn't secure a loan for the second battery. Her struggles really struck me, and we are glad that we were able to help her.
OS: What is the greatest advice you've received regarding innovation? 
SM: All technology products you build are useless if people cannot use them. Usually, tech people build something and then dump it on their users. We tried to do things differently. We collected user feedback from the field and that helped us improve our system.
We send out our loan tokens through SMS, as our users are not that tech-savvy. We thought that SMS would be the easiest solution for our users, but it turned out to be difficult for some. When I was training some female entrepreneurs to use our system, one person told me that it was difficult to locate and type the asterisk symbol on the phone. To understand our users better, putting ourselves in their shoes was very important. I think empathizing with your users is something that every entrepreneur should do.
TT: Reflecting on my journey, I've been thinking a lot about the power of misfits. I've moved a lot in my life, and I grew up in different places and was often perceived as an outsider. I learned to fit in well in different environments. But after working internationally, I recognize that being a misfit actually allows you to be yourself, but also to go into different places and learn to be humble and observant. I am able to take that power and apply it in other contexts, like what we're doing now with micro-entrepreneurs. We encourage our team to own their power, and to not fear being different from others.
---
Oasis, the brainchild of KrASIA, aims to provide a haven for human-centered stories on Asia's leaders. Click here to read similar stories.